When it comes to performance driving and getting the most out of a street tire, the Hankook Ventus R-S4 is one of the latest players to the game. As a new take on the previous-generation Ventus R-S3, the R-S4 is meant for drivers of sports and specially prepared cars that see time at a race track or in any other race setting. They're still street-legal, and can generally still see duty in wet weather. Of course, these tires are not meant to be used in cold-weather or winter conditions.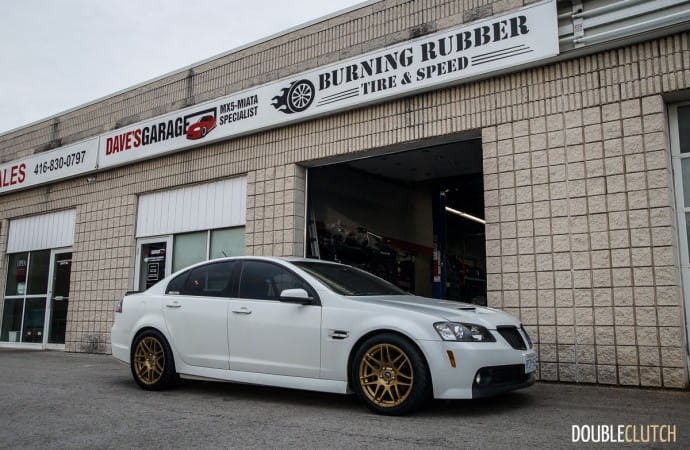 Recently, Hankook Canada gave DoubleClutch.ca Magazine the opportunity to test out a set of the Ventus R-S4, and sent over a set for a 2009 Pontiac G8 GT (owned by the author of this review). The G8 is a high-powered, rear-wheel drive, V8 sedan that has a few extra goodies underneath that help it out at an automotive tri-athlete – it's a car that sees a variation on a theme of road courses, autocrosses, and drag strip passes. It's also a fairly heavy car, and will definitely put the Ventus R-S4 to the test in terms of cornering loads and sidewall stiffness. Tires that don't hold up will often give up the ghost when pushed, with sidewalls that fold over and prevent the car and driver from performing at their maximum potential.
Mounted and installed by friends over at Burning Rubber Tire and Speed in Oakville, Ontario, the Hankook Ventus R-S4 came in a 265/40R18 size, which runs wider than the stock Pontiac G8 size of 245/45R18. While it does have the correct overall diameter to be compatible, the Ventus R-S4 and many other maximum performance summer tires run wider than their nominal size suggests. This is of important note to those who have cars that lack clearance around the fenders and inner suspension bits. The tires were mounted on a set of Forgestar F14 18×9-inch lightweight flow-formed wheels. The offset was also more aggressive compared to a stock G8, which gives a wider track than stock.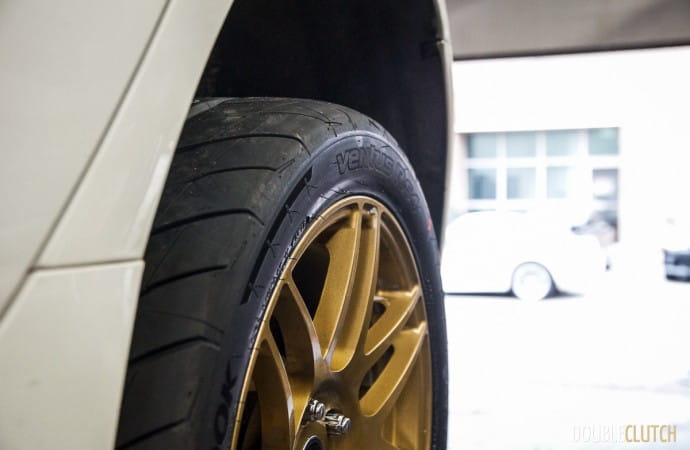 After driving around town to get rid of any greasy release compounds left over from the manufacturing process, the Ventus R-S4 were noticeably grippy and helped the tuned 6.0-litre General Motors "LS" V8 put power to the ground. They were replacing a set of 245/45R18 Michelin Pilot Super Sport, a tire that's renowned for its road manners in addition to great performance. The Hankook biases more toward the performance over the manners, and while they were noisier than the Michelins, it's certainly not a deal breaker, and refinement over long distance highway cruising was still maintained.
Over the coming weeks and months of summer 2017, count on more road impressions for the Hankook Ventus R-S4 run on a 2009 Pontiac G8 GT. There will be some skidpad drifting exercises, autocross runs, and both wet and dry track sessions. On the streets so far, it proves to be a sure-footed tire that raises the stakes to a considerably higher level compared any regular summer tire. Of course, aggressive tires often come with negative treadwear implications as well, so that will also be a key point of observation. Comparisons and input will be sought from various drivers and sources out at the races, and nobody will be taking it easy on this set of rubber. Stay tuned!