SIMCOE, ON – With General Motors in the lead for popularity of full size sport-utilities, it was about time Ford caught up. Not counting a mid-cycle refresh that included a twin-turbocharged powertrain update, the full-sized Expedition has been unchanged since roughly 2007. It has finally seen a full redesign including an all-new platform and implementation of some of Ford's great new engines. We took a couple of days in Simcoe, just north of Toronto, to take a first look at the 2018 Ford Expedition and learn all about what it has to offer.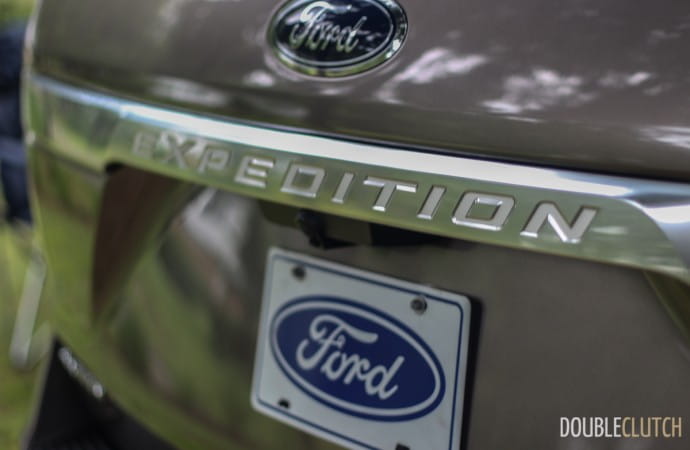 Sharing its chassis with the reliable and well-known F-150 pickup (reviewed here), the new Expedition features an aluminum body, intended to decrease overall weight. This of course means better fuel economy, more response, and Ford used this opportunity to create a slightly larger truck that's still lighter than its predecessor ever was. The Expedition is an inch longer, an inch wider, and has an overall wheelbase increase of three inches. Despite this, it's approximately 300 pounds lighter than the outgoing model. Those wanting additional size have the option of the Expedition Max, which adds eight inches.
Overall space inside the Expedition has increased too, with improved head and legroom in all seating areas and much easier access to the third row. The third row seat is now capable of reclining, and has adequate space to hold three (relatively small) people in some comfort. A panoramic roof has been added, making the cabin feel airier and brighter during the day. We didn't get a chance to drive the Expedition at this point, but getting into a proper driving position and looking around, it's easy to see that visibility will be good as well.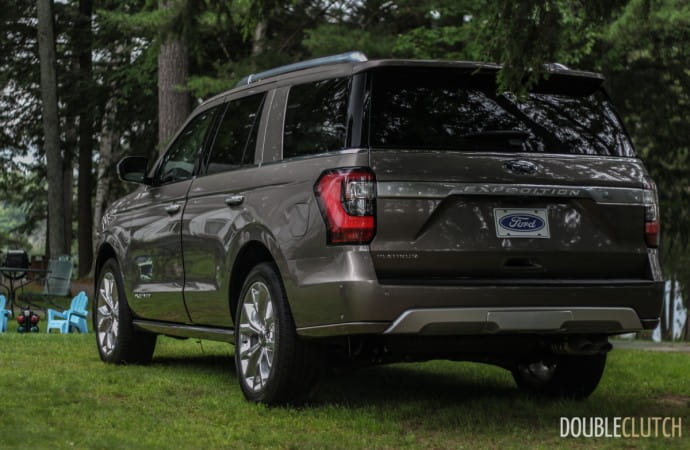 Built at the Louisville, Kentucky plant, the Expedition maintains the same engine displacement, at 3.5L from its EcoBoost V6 motor. This is the new motor we saw in the F-150 earlier this year, and is paired to the new ten-speed transmission that's a joint venture with General Motors. Power numbers have not been released yet, but expect them to be just shy of 400 horsepower if the F-150 is any indication.
The frame of the Expedition has been reinforced to be extra rigid, and the vehicle is the only Ford to get the Lincoln-sourced continuously controlled damping system. We have experienced this active shock setup on the new Continental (reviewed here) and can attest to the fact that it makes a real difference out on the road.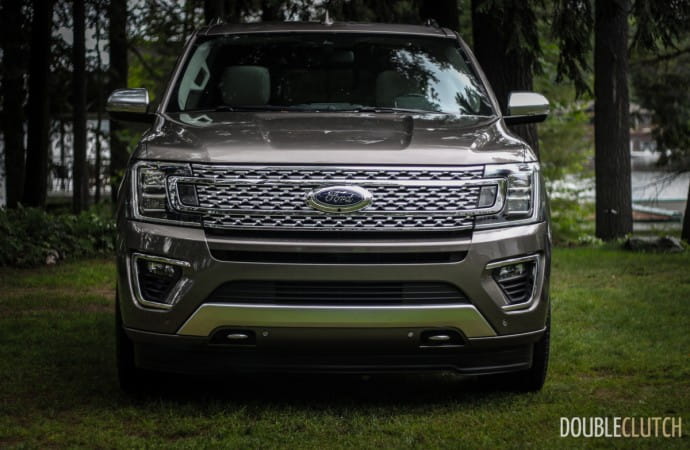 Technology on board the new Expedition is a strong suit, including a WiFi hotspot that can support up to 10 simultaneous device connections. Apple CarPlay and Android Auto are on board through the latest version of SYNC 3 (reviewed here), and for the first time ever in a Ford product, there is the availability of a Bang & Olufsen Play sound system with 12 speakers and specially tuned acoustics. Lastly, a wireless charging port is now available for the first time in a Ford.
Ford Canada is advertising over 40 new features that are new to the Expedition, which includes driver aids like adaptive cruise control with stop and go for traffic jam assist, 360-degree cameras for further parking aid, and of course, Ford's segment-leading active park assist. This system allows the vehicle to detect parking spots and have the ability to pull in and pull out of chosen spots, including parallel and perpendicular parking. There is also collision avoidance detection, alongside the regulars such as blind spot assist.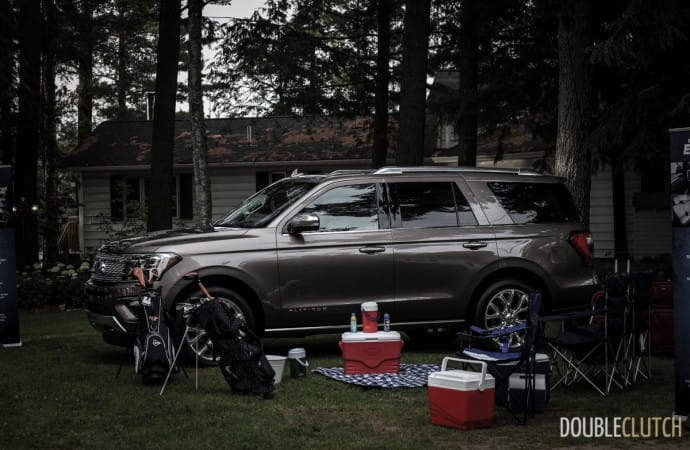 We're eager to see what the 2018 Ford Expedition has to offer. For the first time in over a decade, the blue oval has a strong contender against the likes of the GMC Yukon (reviewed here) and Chevrolet Tahoe. The only concern we had was quashed; the towing capability on the EcoBoost V6 is 9,300 pounds, class-leading and right up to par with the big GM V8s. Be sure to stay tuned later this year for our first drive on the Expedition!