OTTAWA, ONTARIO – Even though they're a unanimous recommendation across Canada, the only province that legally mandates winter tires is Québec. Even still, with statistics claiming 65% of Ontario residents and 81% of Maritimes residence using winter tires every year, the average number of Canadians who opt for them is 68%. The BFGoodrich family believes that a good set of rubber is essential to keeping you safe during the colder months. They invited us to a closed test course in Ottawa, ON, to sample their latest winter tire, the BFGoodrich Winter T/A KSI.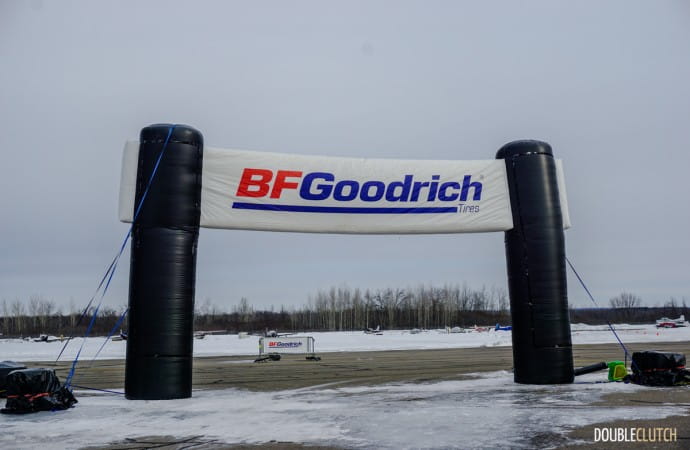 Replacing the Winter Slalom KSI, the Winter T/A KSI is a directional, T-speed rated tire made to handle severe winter conditions. BFGoodrich has designed this tire from scratch, with a brand new compound with more silica than preceding models. This enhances grip during cold temperatures. Features like a serrated shoulder profile, interlocking 3D sipes, and maximum biting edges ensure deep snow grip is better than major competitors. Fun fact: the serrated shoulder profile is similar to BFGoodrich's own All-Terrain KO2 tires, which we sampled on the new Ford F-150 Raptor (reviewed here).
The BFGoodrich Winter T/A KSI is designed to compete head-to-head against the Toyo Observe GSi-5, Firestone Winterforce, and the Yokohama iceGUARD iG52c. We had the chance to put the tires through a series of closed-course exercises with the competitors, all mounted on the same type of car. Mounted on the 2017 Mazda3 GT (reviewed here), we compared the BFGoodrich set to the Firestone Winterforce. This exercise included accelerating to 62 km/h in a straight line and braking hard on a sheet of ice. The BFGoodrich tire was able to come to a smooth stop much faster than the Firestone tire, and was also much quieter in dry conditions at steady speeds.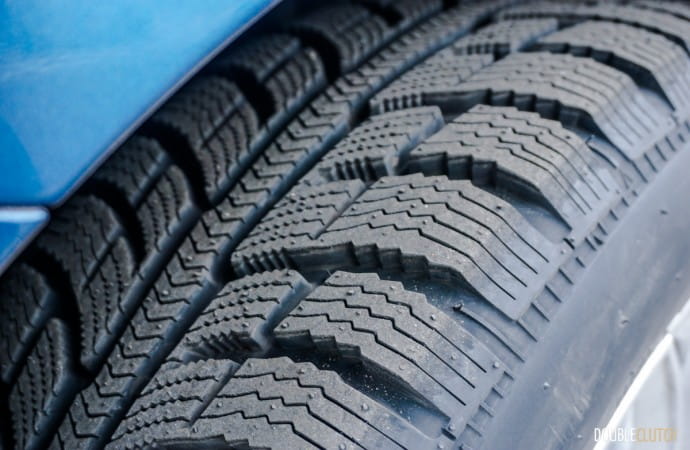 The Toyo Observe GSi-5 was put to comparison against the BFGoodrich set in a snowy slalom course, using the 2017 Honda CR-V AWD. Should the enthusiast crave some sideways action or forced oversteer, the Toyo is more willing to dance. However, the reality is, the mainstream buyer prioritizes the utmost control and grip. In this case, the BFGoodrich tire has the advantage, and holds the road with much better bite than the Toyo tires. of course, if purists have other priorities, there are plenty of other tires on the market to choose from.
As we know, not every day in a Canadian winter requires drivers to battle snowy conditions. The new compound on the BFGoodrich Winter T/A KSI not only delivers grip in deep snow, but it also ensures a stable and confident drive when temperatures get warmer. There is also a continuous center rib designed into this tire for excellent on-center feel and control when cornering. Of course, this rib is jagged to absorb snow and maintain traction in poor conditions.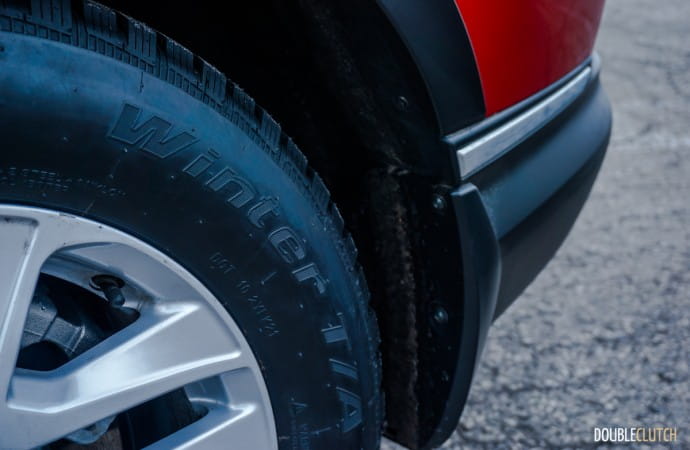 The all-new BFGoodrich Winter T/A KSI will be launching in September of 2017 with 32 sizes, ranging from 175/65R14 all the way to 235/60R17. An update in August 18 will follow up with six additional sizes (for a total of 38), including a 235/60R18 for vehicles with larger wheel diameters. This is a tire that competes directly against some of the big players in the winter tire market, and appeals to those looking for a high-quality tire while maintaining a conservative budget. After extensive winter testing against major rivals Yokohama, Toyo and Firestone, we can't help but recommend the latest rubber from BFGoodrich.
Tire Test: BFGoodrich Winter T/A KSI Gallery
See Also:
Tire Test: Hankook Winter i*Cept evo2