Earlier this winter, we were given the opportunity to test out a set of Michelin X-Ice Xi3 winter tires. Those on staff are all quite familiar with the winter driving traction and stability that having the correct tires will bring, so this was seen as an opportunity to pay a little closer attention and think about more of the nuances when it comes to properly evaluating a tire. After a few more weeks and a few more kilometres driven, not a whole lot has changed about how these X-Ice Xi3 tires have been. In short, they've been great.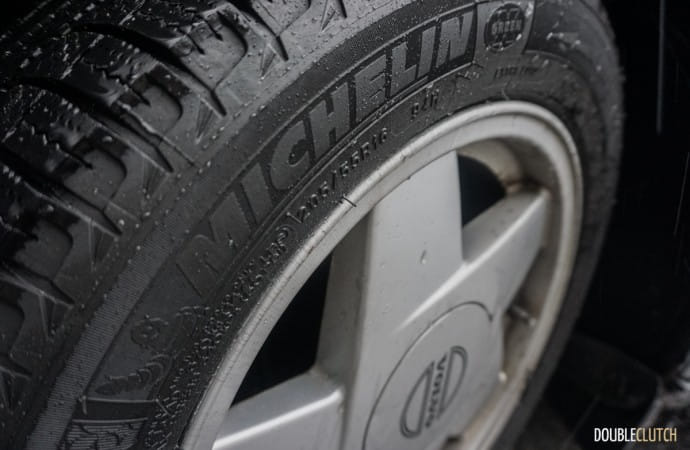 Mounted on the cult-classic Volvo 240 DL sedan, the 205/55R16 tires on uplevel Volvo alloy wheels do manage to make the car look pretty good. Prior to installing the new tires, a four-wheel alignment was performed in order to ensure that the Volvo was tracking straight and not colouring the tires' performance in any way, especially when it came to tread life. In the summer, the 240 DL runs the exact same tire size in a dedicated summer compound (not a Michelin, albeit), with performance level that's not too aggressive – tread life and noise performance are still balanced for daily use. As such, it's a good control set of tires for comparison against the X-Ice Xi3.
With a curb weight of just under 3,000 pounds (1,360 kilograms), the Volvo 240 weighs about the same as today's compact cars, with the main difference being that the 240 is rear-wheel drive. In any case, lighter cars often have a little bit of trouble in deeper snow because the tires can't quite cut deep through the snow to get to grippier pavement underneath. Having the right winter tires can greatly help with this problem, and can completely change the driving dynamics of a smaller car.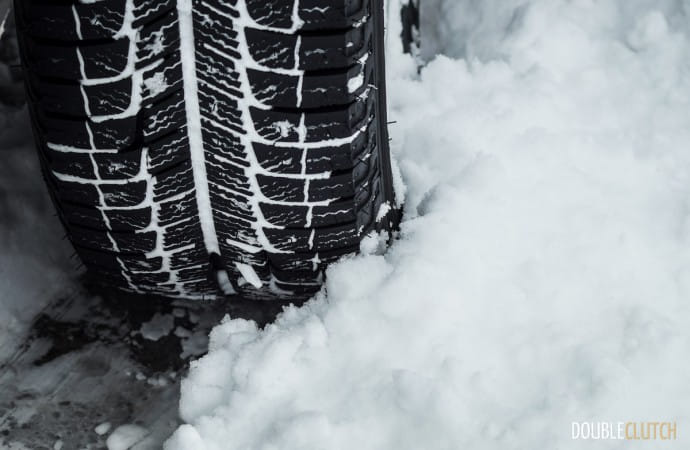 Since the last update, the Greater Toronto Area has seen a wide variation of weather, from cold and dry, to deep snow, to slush, and freezing rain. Several of the days were even above the seven degrees Celsius mark where winter tires aren't exactly recommended. Throughout each condition, the X-Ice Xi3 remained the consummate professional – quiet, confident performance that makes it very hard to beat when it comes to studless winter tires – studs will be the only way that drivers will get better performance on sheet ice. Even with the sometimes snow and ice traction-challenged rear-wheel drive, running the 240 DL in twenty centimetres of snow was done without missing a beat.
When the mercury crept up above seven degrees, the tread didn't become noticeably squirmy and handling response wasn't any different. In colder weather, the 240 DL remained light on its feet, and while it's very softly sprung and not particularly handling oriented, it still hung onto dry off-ramps with about as much confidence as if it was equipped with an all-season tire. Hydroplaning resistance was also a strong point, which was noted after a particularly nasty rainstorm leaving tons of standing water on Ontario's infamous Highway 401.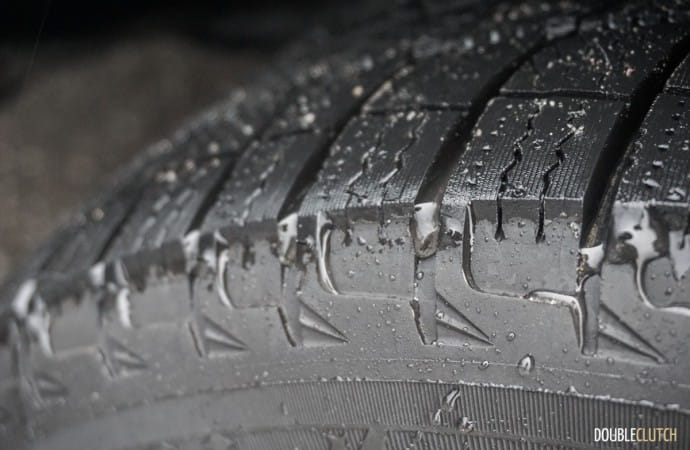 In terms of tread wear, there hasn't really been much to report, and the Michelin X-Ice Xi3 have continued to hold up well so far. Tire pressures have been kept at the factory-spec 32 psi, and no odd shoulder or centre block wear has been noticed. At the end of the season, expect a final update on this set of tires, but for now, they continue to be wonderful performers. It's no surprise that this rubber continues to be one of the better sellers in the studless winter tire segment.
Tire Update: Michelin X-Ice Xi3 Gallery
See Also: