It seems that the cost of insuring a motorcycle in Canada is increasing by the second, and when you're manufacturing motorcycles, its an issue more than worth addressing. So what does Yamaha do when it recognizes a desire for the YZF-R1, but a clientele who's insurance rates probably increased on renewal? Well, they find a way to give you nearly the same bike, for about $2,300 less. From where I'm sitting, that seems like Yamaha's way of paying your first year of insurance, but without cutting you a cheque. Enter, the 2016 Yamaha YZF-R1S.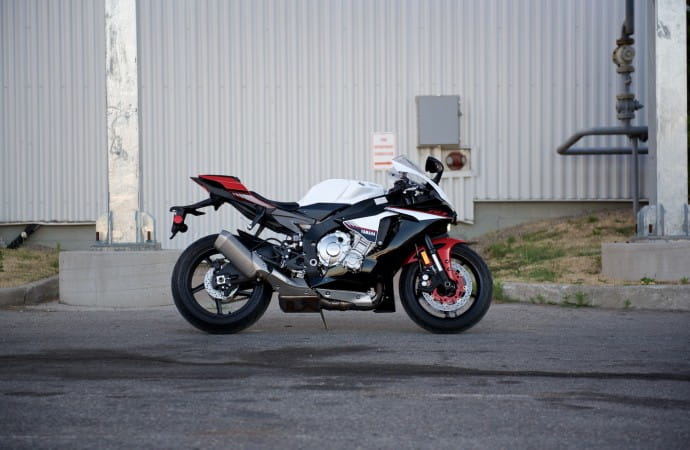 Now typically you'd think that when you add a letter to a model name, especially an "S" or an "R" that would denote the bikes "sport" or "race" ethos. But in this case, the "S" stands for "Street". Despite my assumptions above, Yamaha's official objective for the R1S was to create a more "street-able" machine than the track-oriented R1 and track-only R1M. Lucky us, they managed to do both this, and reduce costs at the same time with some material swap-outs.
Firstly, the wheels, oil pan, and engine covers are made from aluminium on the R1S, versus magnesium on the R1(M), and fasteners are made from steel rather than aluminium. Next the exhaust headers are stainless steel rather than titanium. Lastly, the crossplane crank gets some extra weight for low end torque improvement, which should help you with accelerating from a standstill. All said and done, this adds only 9lbs to the bike.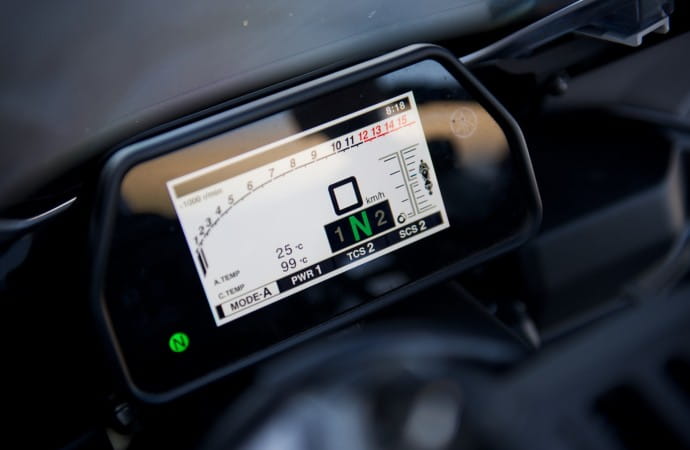 But, does all this make the bike any easier to ride on the street? After spending a week with the R1S it's easy to say that it's street-able, but not as easy to say it's street-friendly. There's a couple reasons for this, first and foremost being the clutch. It's heavy as hell; really takes some finessing, and some getting used to. On day 5 with the bike, I brought it to dinner at my mom's place, to show my step-dad, who's a bit of a bike nut (despite not owning any, yet). As I was leaving he quipped about taking it for a quick ride and I shot back "If you can make it out of the driveway without stalling, it's all yours!".
I then proceeded to stall the bike, and this wasn't the first time. While you can chalk some of that up to rider-error, the clutch still is a bit of an on/off switch. My other gripe here is the lack of a proper fuel gauge. While it by far isn't a deal-breaker, it is odd to me that Yamaha prioritized displaying front/aft g-forces and braking pressure on the HUD before fuel level. Even more odd considering how brilliant the entire HUD is in the first place.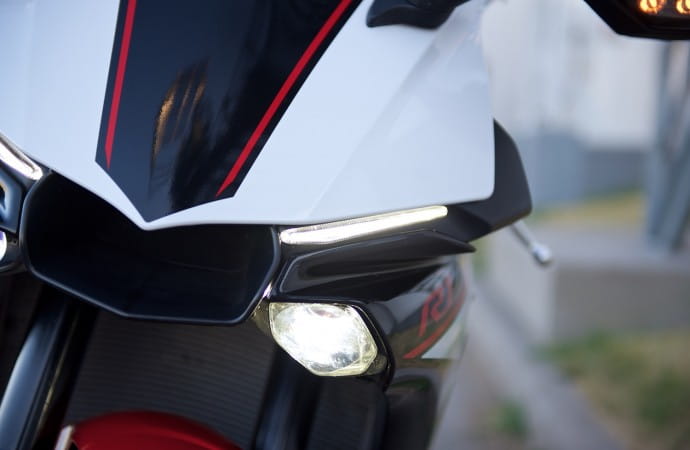 Alas, these things are forgiven once you're rolling. Sure, the clutch can be a pain in traffic, but it's sharpness is an advantage when you're pushing the envelope, and you certainly won't be thinking about your current fuel capacity until the light flicks on. Everything that's great about the R1 is what's great about the R1S. It looks the same, it sounds the same, it accelerates just as violently, and it trumpets the same throaty exhaust note that makes most other inlines sound prepubescent.
The R1S is successful in a different way than Yamaha was hoping. What they've managed to do is give you a ridiculously powerful bike with a much lower price tag on it than it's bigger sisters. It shares many of the strengths of it's siblings, without making you pay for them. Do a comparison on the Yamaha website between the R1 and R1S. I challenge you to spot a difference between the two models before you get to the last two items in the list: weight and colour options. (There is a difference, but it isn't easily found).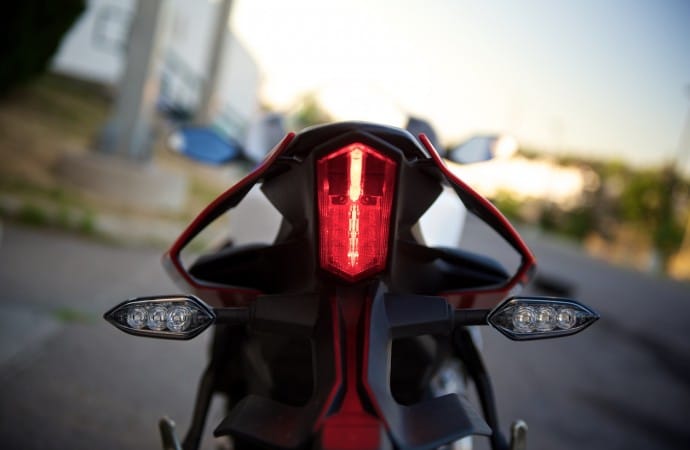 Will this cannibalize R1 sales? I'd wager not by much. The folks who want the "better" bike will always buy it for the bragging rights alone. They've also managed to drive the price of their litre supersport below that of Kawasaki's ZX-10, and closer to the GSX-R1000. What Yamaha has done is made a successful platform that much more successful, and attainable.
2016 Yamaha YZF-R1S Gallery
See Also: