The hot coupe/hatch segment under $30,000 is becoming more and more competitive by the day. A couple years ago, the Scion FR-S and Subaru BRZ took the industry by surprise when they offered rear-wheel-drive, manual transmission setups that were extremely driver-focused. Last year, Ford's Fiesta ST swooped in and stole some of those sales thanks to its cheeky demeanour and fantastic turbocharger. Nissan hasn't really been playing in this class competitively as of late; the 370Z has been virtually unchanged for a few years now and it always sat in a slightly higher price bracket, making it unattainable for a huge chunk of today's youth. I borrowed a 2016 Nissan 370Z to see how recent developments have placed it smack dab in the middle of one of today's hottest price windows.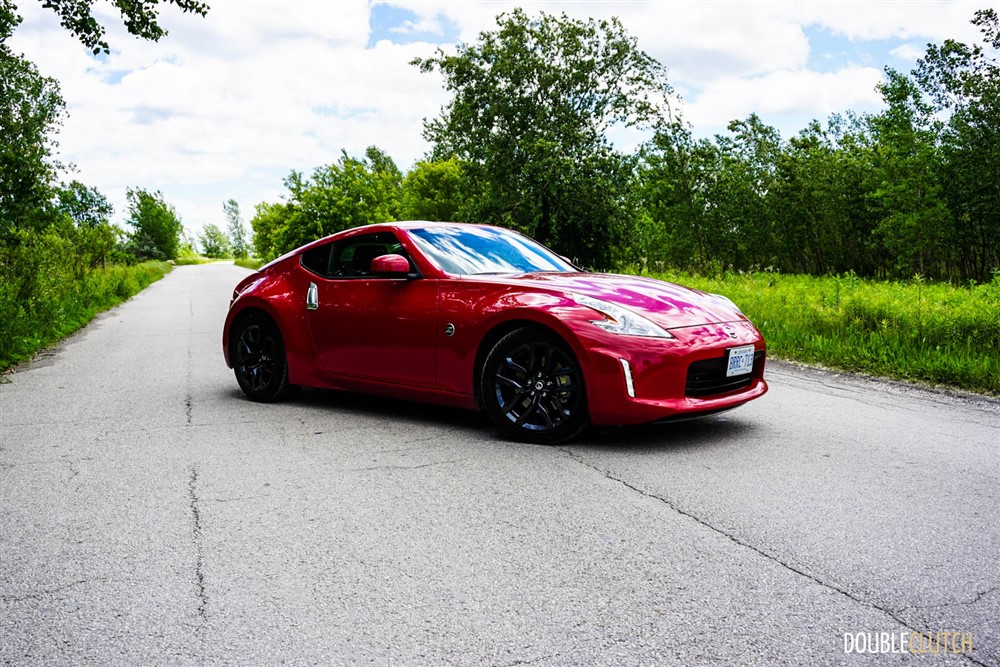 Earlier this year, Nissan announced that the 370Z, previously starting in the range of $40,000 for the base model, would have its price slashed and start at a previously unimaginable $29,998. Yes, Canadians can now get into the driver's seat of a new Z for less than thirty grand. For this price, they provide the same throaty VQ V6 engine, the unique Z styling that makes this car one of the sexiest coupes in Canada, and Nissan's great reputation for providing a genuinely fun and reliable mode of transportation. As an owner of a first-generation 350Z, this is a car that speaks to me in a more emotional way than most others that I have brought home for evaluation.
The 3.7L VQ V6 is getting long in the tooth now, but it hails from an engine family that has won many awards and hearts for power delivery, sharp response, and of course, the great noise it makes. In the 2016 370Z, it delivers 332 horsepower at 7,000rpm, and 270 lb-ft of torque at 5,200rpm. Seeing as my tester is the base model, this motor is mated to the 6-speed manual transmission that's absolutely necessary in a sports coupe of this caliber. We're in an industry where the BMW 328i has a 2.0L engine, so the fact that the 370Z name still means it has 3.7L of displacement is something we shouldn't take for granted anymore.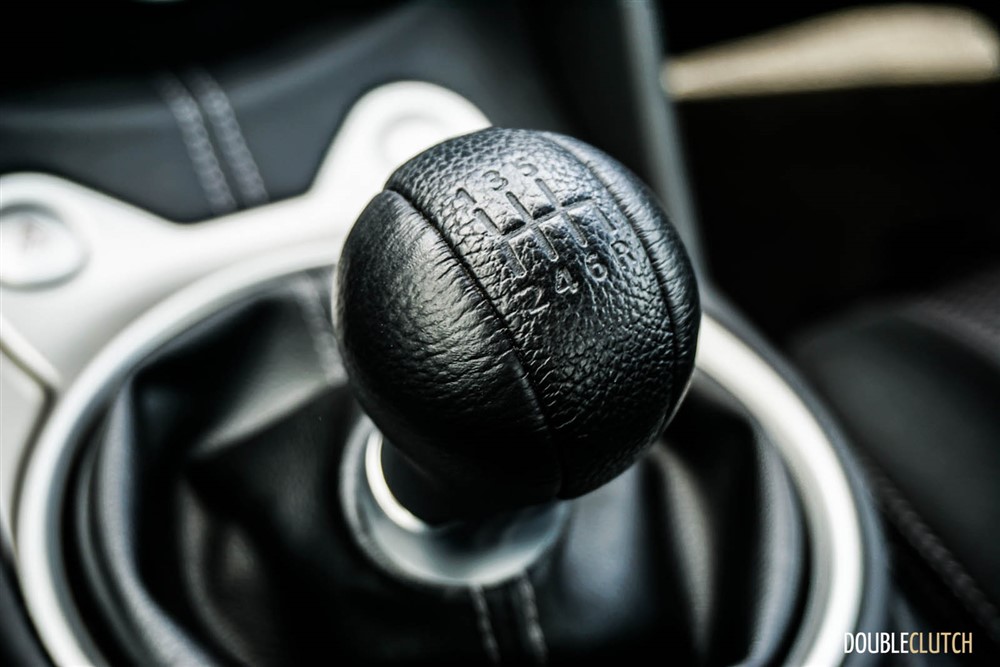 Now that the Z has had its price reduced heavily, it plays against the Scion FR-S and Subaru BRZ. It's still priced a touch higher than these cars, but it offers a six-cylinder engine that puts out gobs of power, while the others make do with four-cylinders (albeit some are turbocharged). The raw power out of the VQ V6 coupled to the intoxicating exhaust note that hasn't really changed means Z fanatics of the past have something familiar left in the industry. The 370Z still corners like it's on rails; the steering is light but has good feedback, also something not to be taken for granted. The car feels old school, and that's a very good thing for this segment.
Though the 370Z is an excellent value proposition, the word "efficient" isn't a part of its vocabulary, and this has been a steady fact ever since the rebirth of the Z for the 2003 model year. The VQ 3.5 and 3.7L units maximize horsepower and torque, but drink a considerable amount of fuel as well. Nissan says the 370Z is capable of 9.3L/100km on the highway and 13.3L/100km in the city. We averaged 10.6L/100km in combined driving on 91-octane Premium fuel, which was far better than expected. The reduction in price may tempt some frugal buyers to cheap out and use regular fuel, so it's important to remember that the 370Z is only able to perform optimally (in both power and efficiency) when the correct type of fuel is used.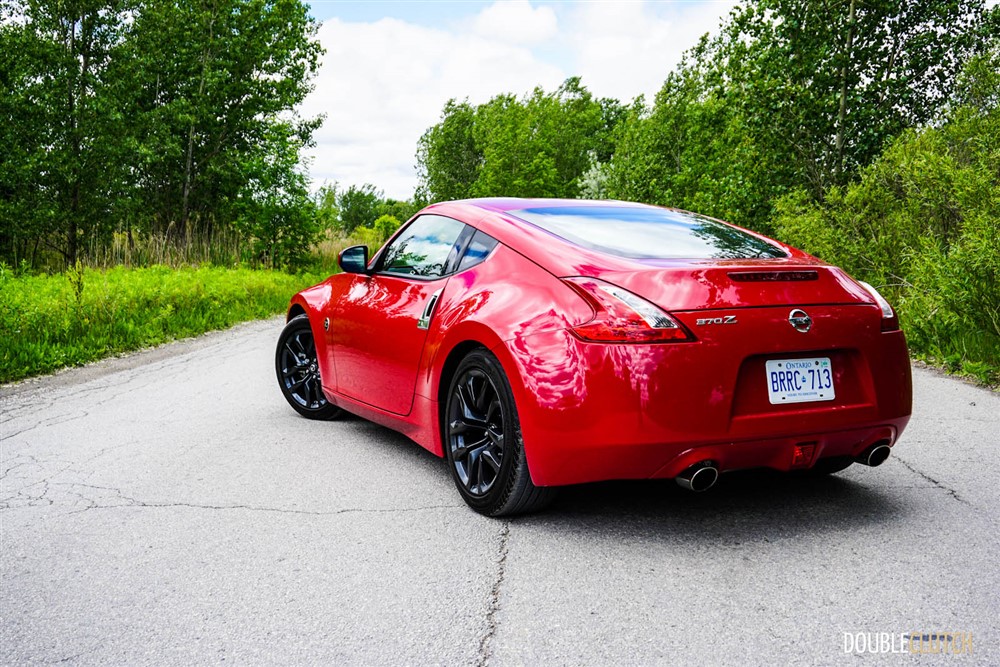 For $29,998, the base 370Z presents a value not unlike that of the $9,998 Micra. The basics are there, and in the case of Nissan's sports coupe, the basics refer to excellent driving dynamics. The wheels are black 18" alloys (that look spectacular), there are bigger brakes than most competitors, and the suspension layout is considerably more than just a simple setup with costs cut everywhere. There's also a Nissan intelligent key system, USB integration, cruise control, and automatic xenon headlights with LED daytime running lights. Does this sound like a "base model" to you?
The reality is though that Nissan did have to eliminate some key things in order to get the 370Z down to this price point. In order to get things like heated leather seats, navigation, or Bose audio, one must step up to the $39,998 370Z Touring model. This is all fine and dandy, but for a $30,000 car, we've come to expect small things like a reverse camera and heated seats (especially in Canada). Personally I'm willing to make any and all sacrifices in the convenience department in favour of a superb drive like that of the 370Z, but I'm not quite sure how many buyers share my line of thinking.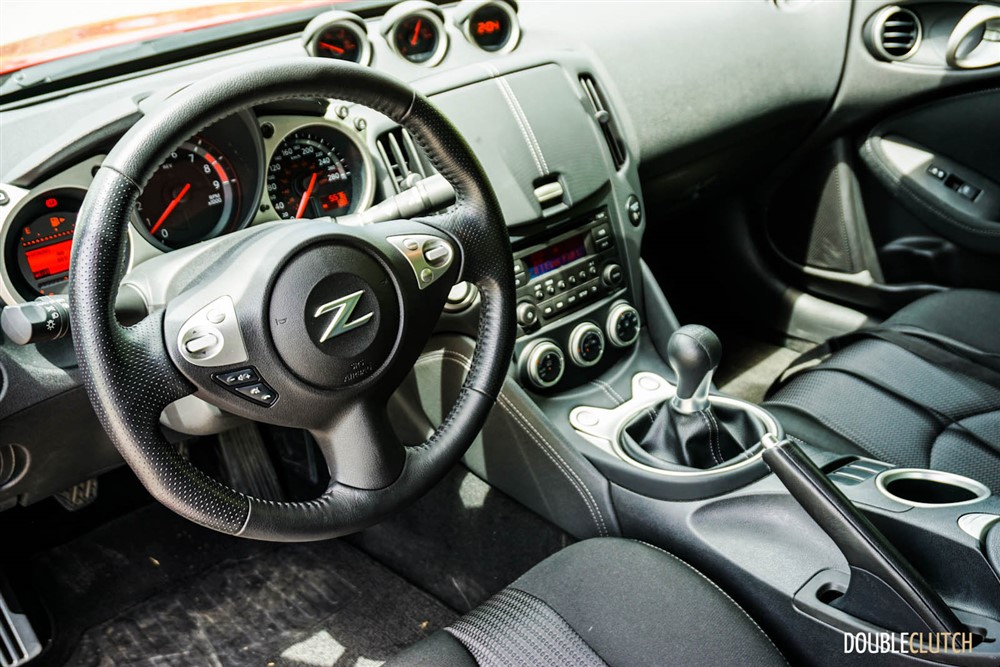 Inside the 370Z, the ergonomics and little touches are bang-on for a driver's sports coupe. The base model's seats are manually adjusted and remain very comfortable. As in previous Z models, the instrument cluster is affixed to the steering column and tilts in unison with the wheel so that it's always within clear view of the driver. The shifter's throws are very short, and I highly doubt that too many buyers will add shorter-throw units. The clutch is definitely on the heavier side and not exactly city-friendly. My own 350Z is heavily modified and has a much more brutal clutch, so I'm used to it – buyers using their 370Z as a weekend or track toy won't have an issue either.
The Hyundai Genesis Coupe currently stands to be Nissan's closest competitor. It also only offers a 3.8L V6 that delivers numbers virtually identical to the 370Z, and starts at a few dollars less to boot. The R-Spec model that stacks up against the base Z features things like a Torsen limited-slip differential, 19" wheels, and similar suspension calibration. The R-Spec is performance-oriented, just like the Z. It does feel a bit more modern, though both cars have slightly clunky operation within the city. If I had to choose between these two or the Toyobaru twins, I'd opt for six cylinders every day of the week.
The 2016 Nissan 370Z has been given tweaks here and there, but is largely the same as it was on its introduction in 2009. What this car provides is something unlike any other car on the road; a level of nostalgia for loyal Z fans and buyers alike. Though my own car has been relegated to track duty only, I was reminded strongly of it each time I stepped inside the cockpit of the new model. Since the fundamental Z face and lines have remained iconic for well over a decade now (dating back to the 350Z name), it's going to be very interesting to see what Nissan comes up with for the next-generation model. I know I'm excited…
2016 Nissan 370Z Gallery
See Also: