BRZ lovers, prepare a box of tissues to dry your tears of sorrow, because the new BRZ tS will only be sold in Subaru dealerships in Japan.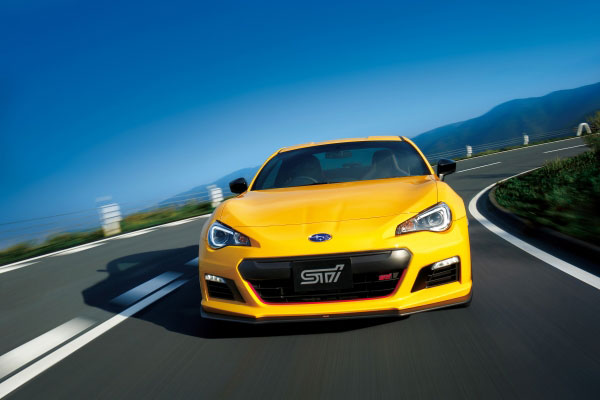 Sitting on two pairs of 18-inch aluminum wheels, the two-seater runs on a 4-cylinder, 2.0-litre engine which can produce up to 200 horsepower. STI has tuned the front suspension and coil springs, rear damper and coil springs as well as the flexible V-shaped bar and  draw stiffener.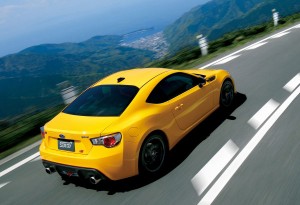 If you love to see 'STI' plastered on every bit of your car, you'll love this ride (that is, if you're able to obtain one of its 300 models.) The front and rear has an STI ornament, and the front fender as well as all brakes have the STI logo on it. If that wasn't enough, the logo is also placed on the speedometer, gear knob, push button ignition and side sill plate. You know, in case you forgot what you're driving.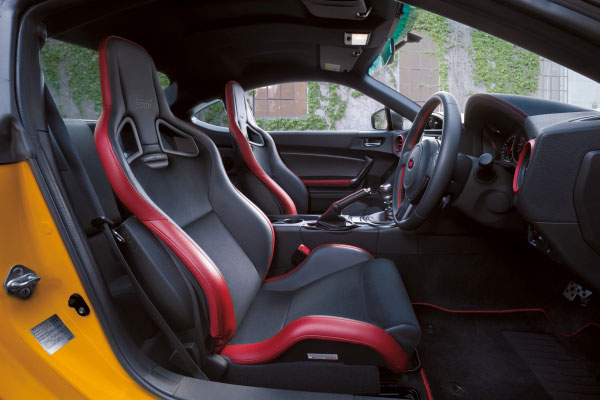 Inside, the recaro-designed front bucket seats look extra enticing, available in black leather and punching with red stitching and accents. Again, with an STI logo on it- because why the hell not?
The BRZ is available in four colours: WR Blue Pearl, Crystal Black Silica and for an extra 32,400 yen (about 300 CAD) you can get Sunrise Yellow or Crystal White Pearl.
Source: Subaru