Given the recent trend where every single vehicle in the compact class has evolved into something simply sublime, the redesigned-for-2013 Nissan Sentra has fallen into the shadows. A nameplate dating back to 1982, the original Sentra was introduced to North America as a successor to the Datsun 210. Over the past three decades, Nissan's compact has been sold in other markets using names like "Sunny" and "Tsuru". Considering it has been given a few new features, I took out a 2015 Nissan Sentra SV with the manual transmission and put it through the paces of my urban lifestyle.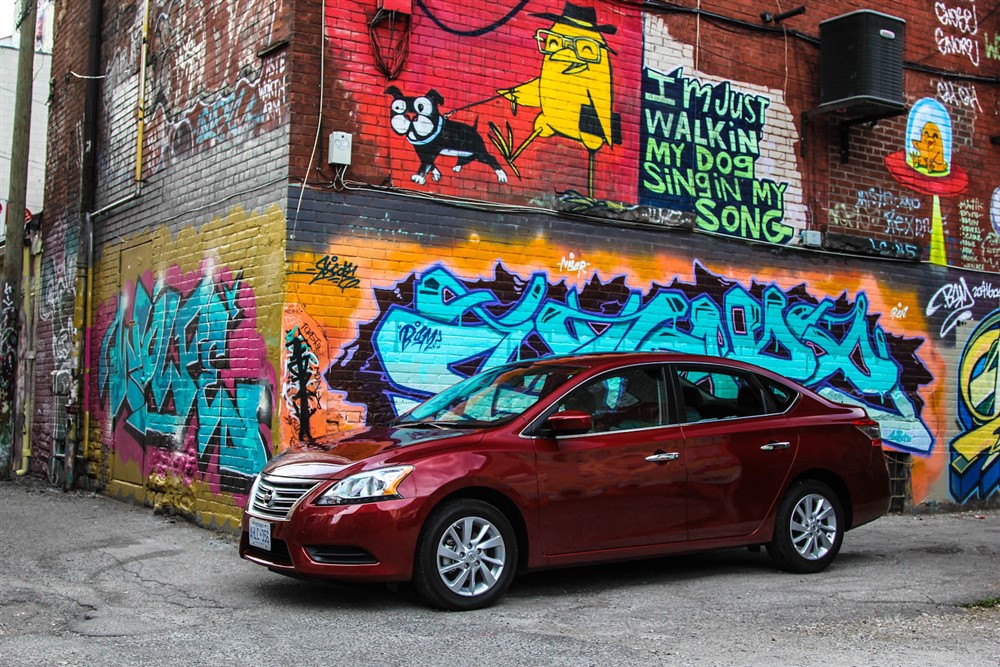 My Sentra arrived painted in a Cayenne Red, a new colour for the 2015 model year. It's a pretty handsome car with relatively conservative styling. It's not quite as aggressively designed as the current Hyundai Elantra or as strong a seller as the Mazda3, but the Sentra is inoffensive and attractive from all angles. The lines of the car were redone a couple years ago to echo those of its larger and popular sibling, the Altima. The 2700mm wheelbase makes it one of the largest and roomiest sedans in the compact segment, certainly speaking to its overall practicality.
While competitors bring in direct-injected four-cylinders with displacements north of 2L, Nissan has positioned the Sentra in such a way that it's main focus is efficiency without too much compromise in the performance department. The engine is a 1.8L inline 4-cylinder, 0.2L bigger than the one in the Versa Note and Micra. Output is 130 horsepower at 6,000rpm and 128 lb-ft of torque at 3,600rpm. This motor isn't a powerhouse and definitely isn't intended to run ten second quarter-mile runs at Toronto Motorsports Park, but it's very smooth in operation and suits the chassis of the Sentra nicely.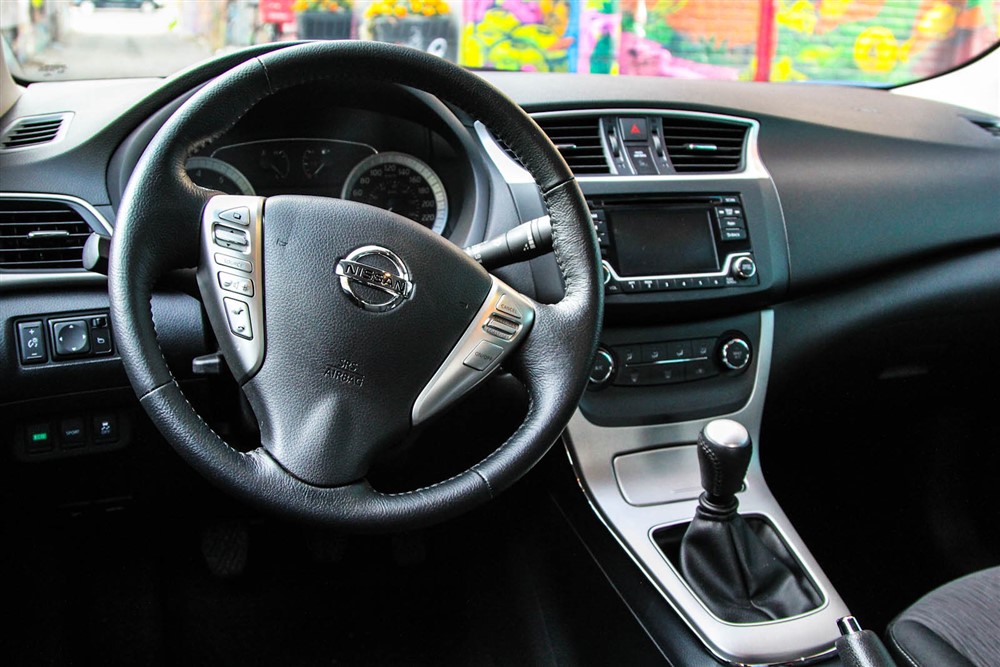 The Sentra has seen a bit of an identity change over the past decade; it's gone from being a hot little entry with the SE-R and Spec-V trim levels that cult followers loved, to a grown-up little sedan better suited towards dealing with the challenges of daily life. Nissan's sole automatic transmissions option in the Sentra is the Xtronic CVT, also prioritizing smoothness over driving pleasure. My test car arrived equipped with the standard 6-speed manual, which is definitely a surprise considering the vast majority of Canadian Sentra buyers will opt for the CVT.
The manual transmission is decent in operation, with a light enough clutch to comfortably endure city driving. The shifter itself is a little bit on the rubbery and numb side, but effortless to function and very smooth. I found power delivery from the 1.8L four adequate for the segment, and when zipping around the city, I didn't think the Sentra was gasping for more oomph. The little Nissan was able to merge onto the highway easily and maintain highway speeds. This SV model was equipped with cruise control too, an option not to be taken for granted within the compact class and one that will make longer highway drives much easier.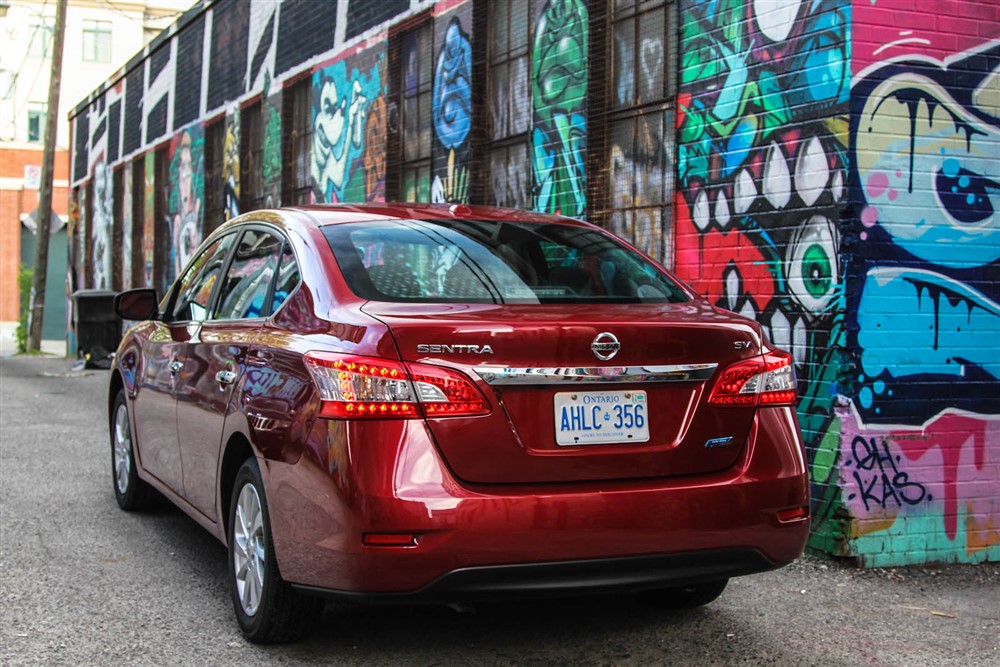 As I said, efficiency and optimizing minimal fuel consumption is key with the Sentra, and Nissan has gone to great lengths to ensure this. They suggest 8.9L/100km highway and 6.6L/100km within the city. Over my weeklong test, I averaged 7.4L/100km with a healthy mix of in-town driving. I expected to see slightly better numbers, but I'm sure that spending more time on the highway would help with this. The Sentra will take 50L of regular fuel, and the relatively large tank helps go great distances without having to refuel, particularly handy for road trips.
Interior space is a factor that allows the Sentra to win over most of its competitors. Nissan's recent marketing campaigns indicate that the trunk of this sedan will fit up to six pieces of carry-on luggage of ideal size, and that an entire mountain bike will fit with the standard 60/40 split folding rear seat opened up. At just under six-feet tall, I was very quickly able to find my ideal driving position in the Sentra. When performing more interior evaluations, I was able to sit behind myself, something that typically isn't the case with compacts.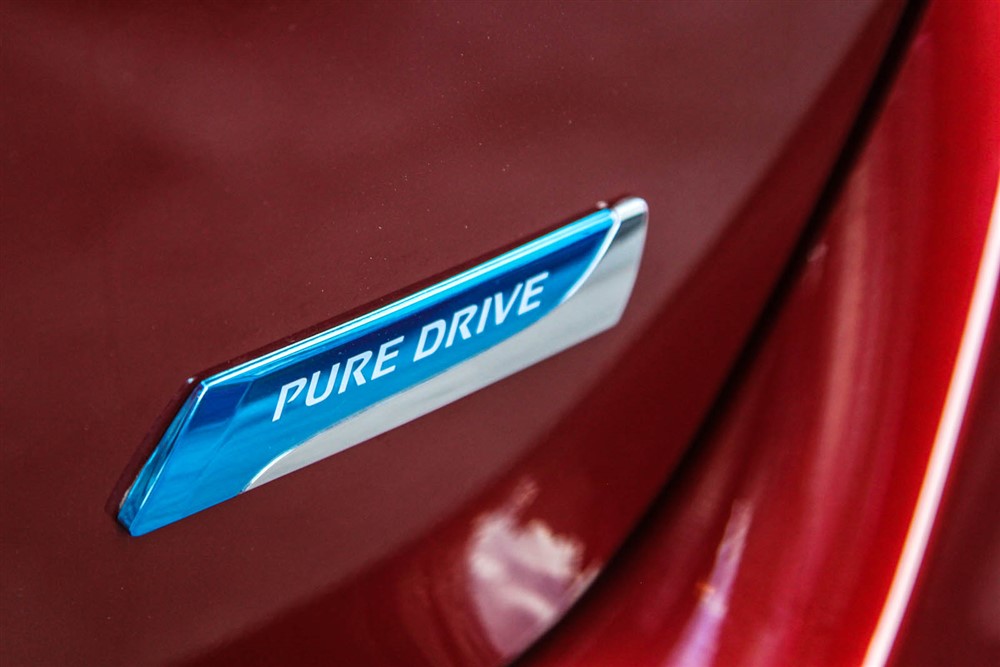 After the 2013 redesign, the Sentra took a ton of criticism for rough operation of the Xtronic CVT as well as numb steering and thrashy suspension. We didn't test the 2013 model, but Nissan insists that the steering and suspension geometry was redone for the 2014 model year, as well as heavy tweaks to the transmission. I'll take their word for it, because I found the suspension to be good, and the CVT transmission is something that Nissan does better than anyone else in the industry. Subaru, whose Lineartronic system is also a favourite for our entire team, now follows Nissan very closely in this regard.
The 2015 model year introduces a few features previously unseen in the Sentra. All models starting with the base $15,598 Sentra S, come with a Bluetooth hands-free phone system. This will obviously go leaps and bounds towards minimizing distracted driving, a growing problem on our roads. A USB port is also now standard, along with a redesigned steering wheel with audio and cruise control buttons that are now illuminated. This may not sound like a lot, but the addition of this extra lighting, however minimal it may be, goes a long way to add a slightly more premium image to the Sentra. The old wheel looked a lot more plasticky and showed evidence of cost cutting, something the Sentra's competitors are doing away with.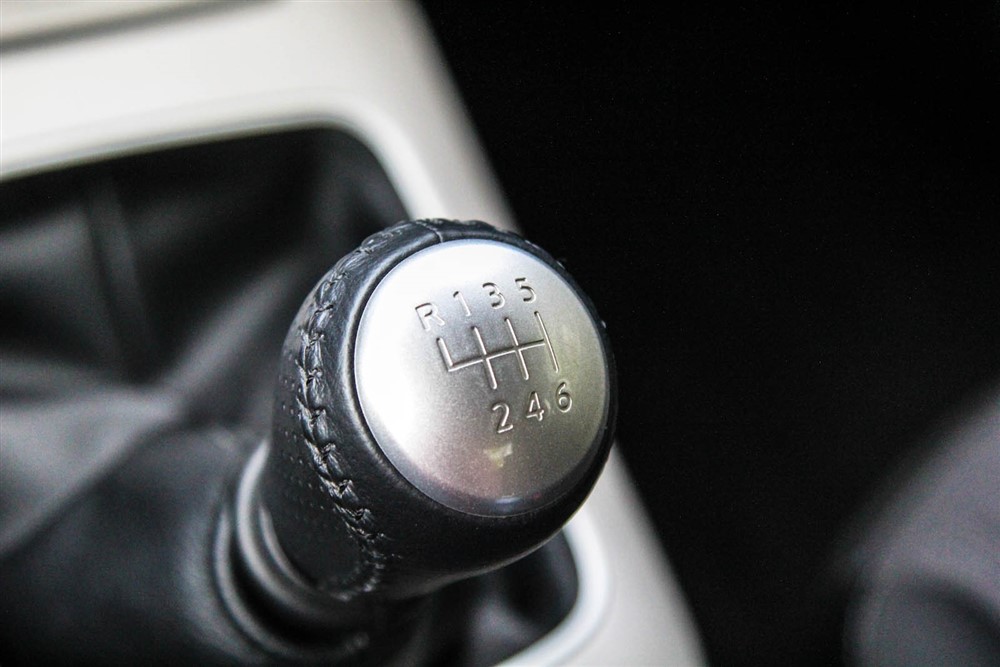 We tested the Sentra SV, which comes in at $18,498. For under twenty grand, the third-smallest car in the Nissan lineup presents a lot of value. Standard features on this model include LED accents in the headlights, LED taillights, air conditioning, heated front seats, NissanConnect infotainment with Bluetooth streaming audio, RearView monitor with 5" colour display, intelligent key with push-button start, power door locks, windows, and mirrors, and 16" alloy wheels. It's decent packaging on Nissan's part, but I wish they included the ability to add a sunroof to this model. Having a sunroof on the Sentra requires a step up to the SR Premium model, which costs $5,000 more and adds things like navigation and unique exterior ground effects.
The 2015 Nissan Sentra is still a very competent sedan in a growing and developing segment. Its competitors either focus on being overstyled to a point of redundance, or charge a premium for a sporty driving experience. True driving enthusiasts who opt for the Sentra might complain about an overall numb drive, but the Sentra isn't directed towards these drivers anyway. This is a car meant specifically for the conservative driver on a budget who wants an array of standard equipment, a durable drivetrain, and excellent sales and service experience. In all of these regards, the Sentra is proficient, capable, and goes great lengths to deliver.
2015 Nissan Sentra SV Gallery
See Also: