Sportbike riders are a loyal bunch; they'll defend whichever brand they ride as much as they possibly can, whether it be a Honda CBR, Kawasaki Ninja, or Suzuki GSX-R. Doing what I do for a living, I don't really have the liberty of having that sort of "fight to the death" loyalty towards a brand. The first test bike I ever rode was a Suzuki GSX-R750 a few years ago, and it won me over within the first long ride I took on it. I loved the way it looked, the way it felt, how responsive it was, and the awesome noise the stock exhaust made. For model year 2015, I received a call regarding a new model that was available for testing – a stripped-out naked version of my favourite bike, called the 2015 Suzuki GSX-S750. I just had to have some time with it.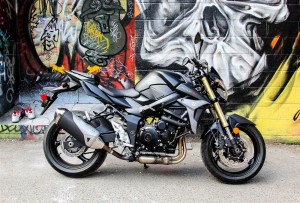 The original GSX-R750 debuted in North America for the 1986 model year, so it's had a pretty good run so far. However, other than aesthetic preferences, there are a few advantages this new GSX-S has to its supersport counterpart. Even though I'm at the tail end of my mid-twenties, I'm beginning to appreciate bikes that don't require me to be in a hunched-over position as if I'm doing a track attack every time I step out to grab coffee or gelato with friends. The riding position on the GSX-S750 is considerably more upright and livable than the one on the Gixxer. The handlebars are only a short distance away and the pegs are perfectly manageable for my 6'1/175 frame.
Beneath you, the 2015 Gixxus 750 packs the same 4-stroke liquid-cooled 749cc 4-cylinder as in the GSX-R750. This little powerhouse puts out more than enough power, and the horsepower and torque peaks will be familiar to any GSX-R riders. It's an incredibly smooth motor and has tons of versatility. The six-speed transmission has close ratios and is among the smoothest-shifting transmissions I have ever experienced on a motorcycle, though the clutch is a little bit on the heavy side. When compared to a very close rival, the Yamaha FZ-09, the GSX-S is a more agreeable bike and is definitely meaner in appearance and behaviour. Both the motor and stock exhaust also sound a bit better and make the bike appear more substantial.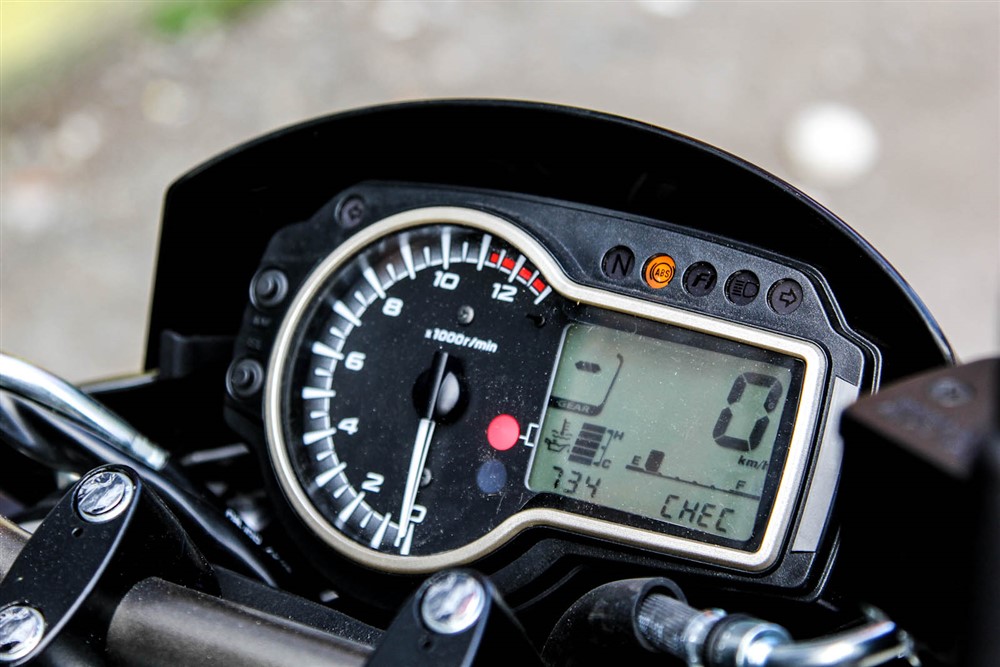 The 749cc engine also gets the same Suzuki Dual Throttle valve and the Suzuki Exhaust tuning valve we've seen in other models, and these contribute considerably to sharpening the already-quick throttle response on the GSX-S750. What I noticed immediately is how simplistic and modest the response of this bike is. It's by no means a bike aimed towards the novice rider, but should a novice rider find themselves on it, it's incredibly manageable and it's easy to ride quickly. Suzuki claims the GSX-S750 weighs just under 465lbs wet, and the steel frame and swingarm contribute a bit to this heft. The weight does help the GSX-S feel more planted while cruising down the highway though, despite a considerable amount of winds throughout my entire test week.
What really stands out about the newest naked Suzuki is its styling. The streetfighter-like design looks fantastic, and even moreso to those who love nakeds. Personally, I prefer my motorcycles with fairings, as they help considerably with wind reduction and I prefer the looks, but clearly the rest of our motorcycle editorial staff disagrees with me. Regardless of preferences though, this thing looks properly badass, and would certainly win a staring contest against a Ducati Monster. The Metallic Matte Black paint scheme on my test bike still managed to look sexy at the end of the week despite being plastered by every bug in southern Ontario. An extra $300 can get you the classic Suzuki blue/white paint on the GSX-S750ZA.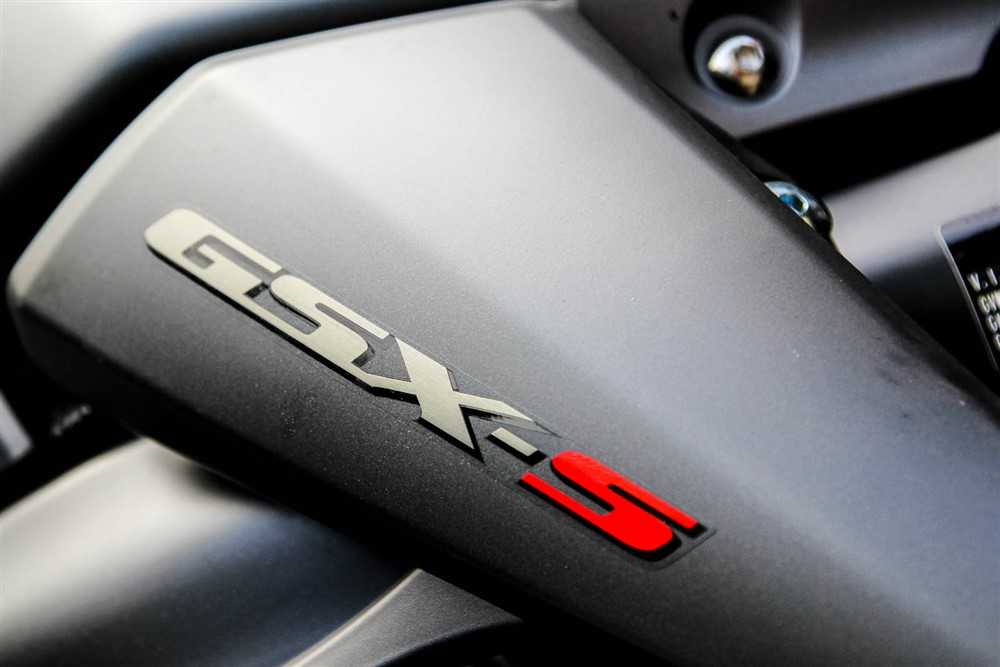 The feature set Suzuki offers on the new Gixxus is pretty great. The tachometer is an analog unit, and the LCD instrument cluster displays your speed, gear position, coolant temperature, clock, and trip computer. The trip computer is able to indicate fuel consumption as well as dual trips and bike odometer. Approximately 17L of fuel can go into the tank, and I observed an average of 6.3L/100km on premium throughout my weeklong test. I expect fuel consumption to improve after the bike has been properly broken in, because my GSX-S750 tester only had 7km on it when I took delivery, and we only put about 400km on it over the course of the test.
What I wasn't a huge fan of were the Tokico brakes; they lack the feel I've come to expect from Suzuki motorcycles and they weren't nearly as powerful as I had hoped. Secondly, steering response is a bit wallowy, and though decently responsive, the GSX-S750 flops around a little bit more than expected at highway speeds. The overall setup is decent, but I found the FZ-09 to be a little bit sharper in this regard, though its issues with throttle response have numbed that idea for me personally.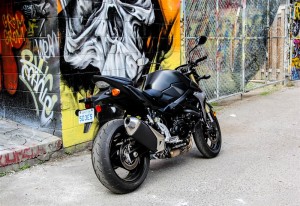 At $8,699 in Canada, the 2015 Suzuki GSX-S750 provides awesome value for those looking at nakeds. At $300 less than a comparable Yamaha FZ-09, the Suzuki is definitely the better buy from a straight financial point of view. However, it's all going to boil down to preference. I like the way the Suzuki looks far more than the Yamaha, as well as the way it sounds and its superb throttle response. Riders in the market should closely look at both bikes and see which one suits their needs better. Those who believe in love at first sight though, will likely flock to the closest Suzuki retailer.
2015 Suzuki GSX-S750 Review
See Also: