Charlottesville, VA – Subaru may only have a 2.5% market share within the Canadian automobile industry, but they have certainly grown a considerable amount over the past few decades. From just over 4,000 new vehicle sales in 1992, they have multiplied this number to over 40,000 vehicles in 2014. Other than consistent new designs and implementation of new technologies, the key to success for the Subaru brand has been an ongoing commitment to safety.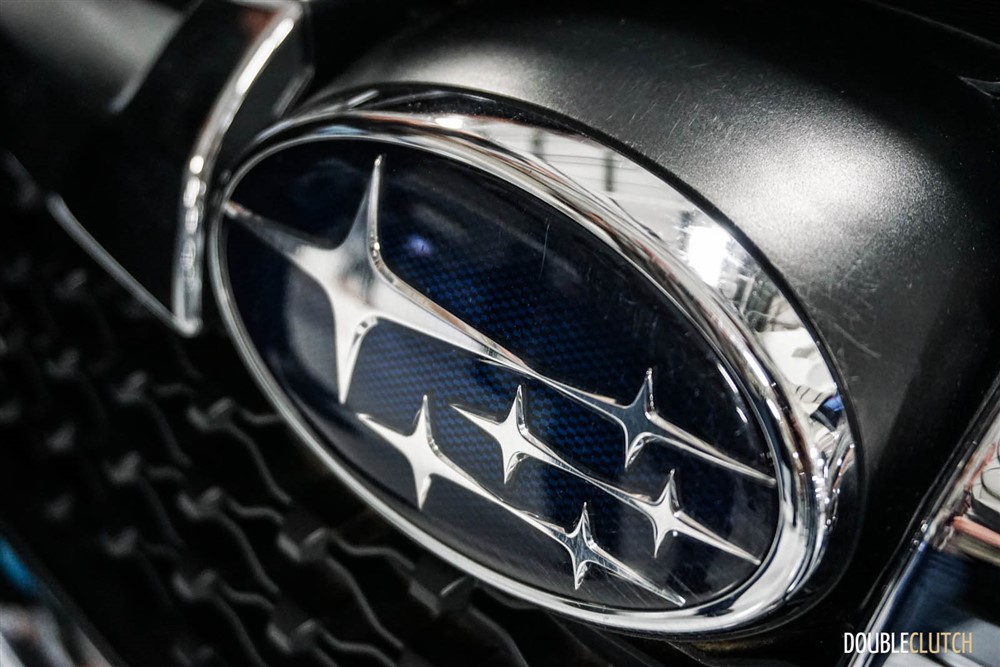 Preventative safety features such as their EyeSight technology, first introduced to the Canadian market with the 2013 Legacy and Outback models, go a long way in convincing their loyal buyers that their families and loved ones will be kept safe as long as they are in a Subaru. However, Subaru is the only brand to have every single model in their lineup given the distinction of the IIHS Top Safety Pick. These awards are easily tossed aside by many, but their importance became truly relevant after we were invited to Charlottesville, Virginia to be amongst the first Canadian media to visit the IIHS (Insurance Institute for Highway Safety) research facility. The IIHS, founded 56 years ago, is one of the most highly-regarded facilities in the world with regards to new vehicle crash testing, and is a truly world-class institute that provides insight and research into the world of vehicle safety.
Before even touching on features geared specifically for safety such as Subaru's EyeSight, it's important to have some background on the uniqueness behind the Subaru brand. The implementation of the boxer four-cylinder engine (which is a better design with regards to crash testing) and all-wheel-drive will always be a consistency throughout the Subaru lineup. The third-generation of Subaru's EyeSight is a class-leading technology that features full-colour cameras, vehicle collision avoidance, shorter response times, and greater range and angles for all cameras and sensors.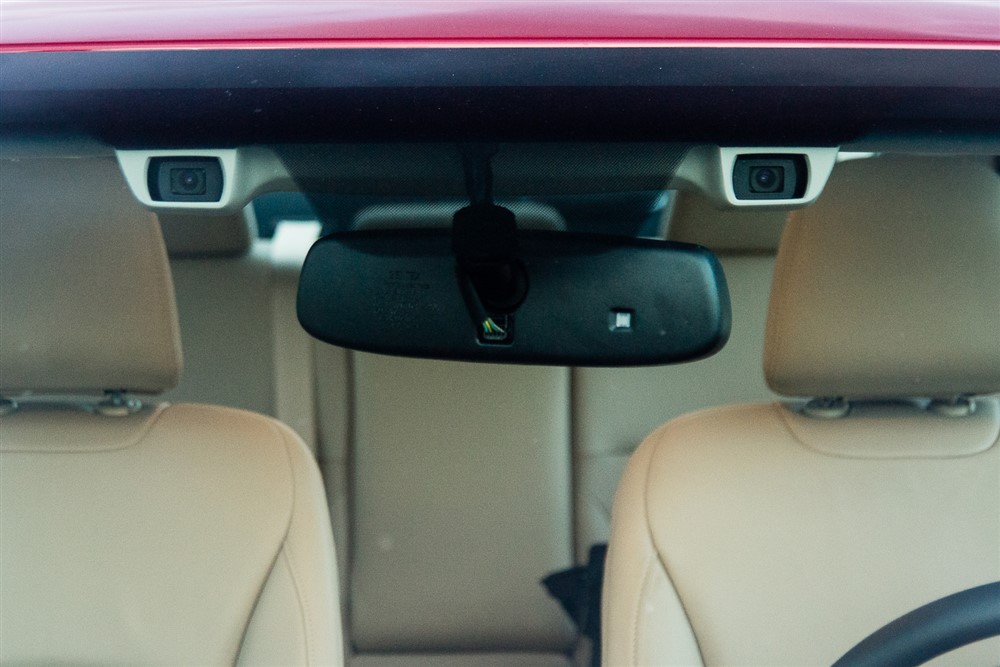 For 2015, the Impreza and XV Crosstrek have been added to the existing portfolio of vehicles available with this technology. This means that other than the BRZ and WRX/WRX STi, every single vehicle in the Subaru lineup now has the availability of EyeSight. At this time, the BRZ and WRX/STi are largely sold with manual transmissions, and EyeSight is only compatible with the current line of Lineartronic CVT vehicles. Inevitably and predictably, we have just learned that the 2016 WRX with the optional Lineartronic transmission will indeed be available with EyeSight in the United States. The Canadian market doesn't get this update just yet.
Throughout our tour of the IIHS facility, we learned a considerable amount with regards to Subaru's goal towards becoming the number one brand thought of when considering safety. Obviously, the ultimate priority of the IIHS and NHTSA is to do their part to reduce injury and fatalities that occur as a result of vehicular accidents. The first thing we saw upon entering the facility is the famous test conducted between the 1959 Chevrolet Bel Air and the newer Chevrolet Malibu. This test was a truly eye-opening one as it demonstrates just how far vehicle development has come. The saying "they don't make them like they used to" is truly applicable here as we learn just how much better today's vehicles are as opposed to the supposedly 'safe' American metal of decades gone by.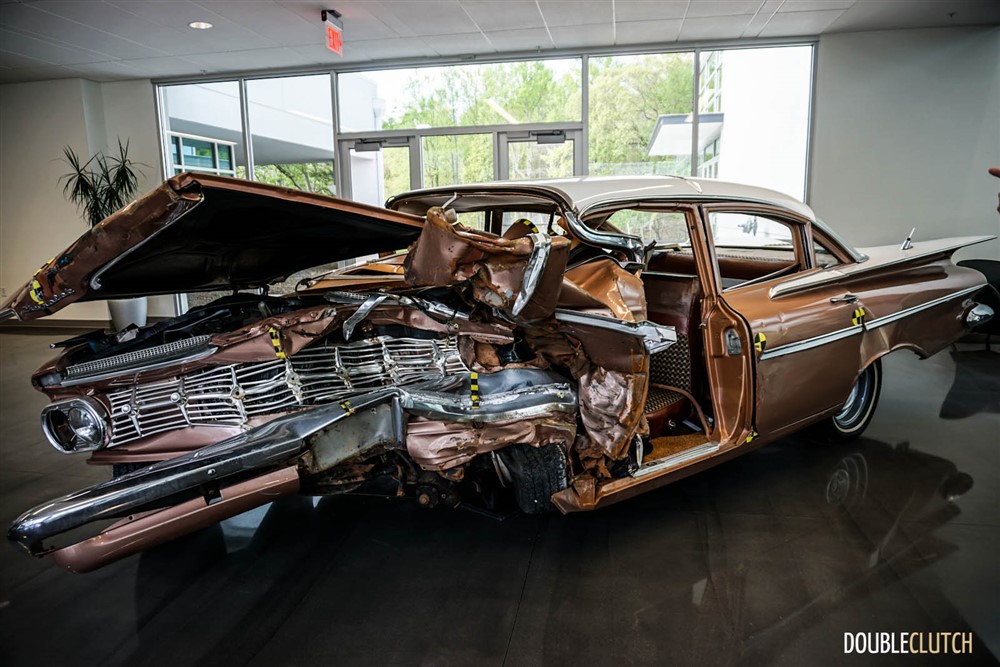 This institute is unique in the sense that they acquire all crash test vehicles from dealerships in the same manner as the typical consumer would. The manufacturer does not specially prepare these vehicles, nor are they modified in any way. Funded by participating insurance companies throughout the United States, they have tested millions of dollars worth of vehicles, conducting one to two crash tests every week. When tests are conducted, executives and engineers from the respective manufacturers are invited to come participate in the post-crash analysis, ultimately helping with development in some form or another. The vehicles are ranked out of four possible results (Good, Acceptable, Marginal, and Poor). In order to qualify for a "Plus" rating, eligible vehicles must feature  technology that automatically applies the brakes in the event of an impending collision.
Testing criteria for the IIHS include roof strength, frontal and rear collision, side impact, etcetera. Approximately 50% of fatal collisions occur from frontal crashes. The IIHS frontal overlap collision tests consist of both a small overlap and a moderate overlap test, which are done at 40 mph (64 km/h). The IIHS began their side crash program in 2002, when there were 9700 deaths documented as a result of side impacts. Just for comparison sake, this number was shaved down to 5500 in 2012.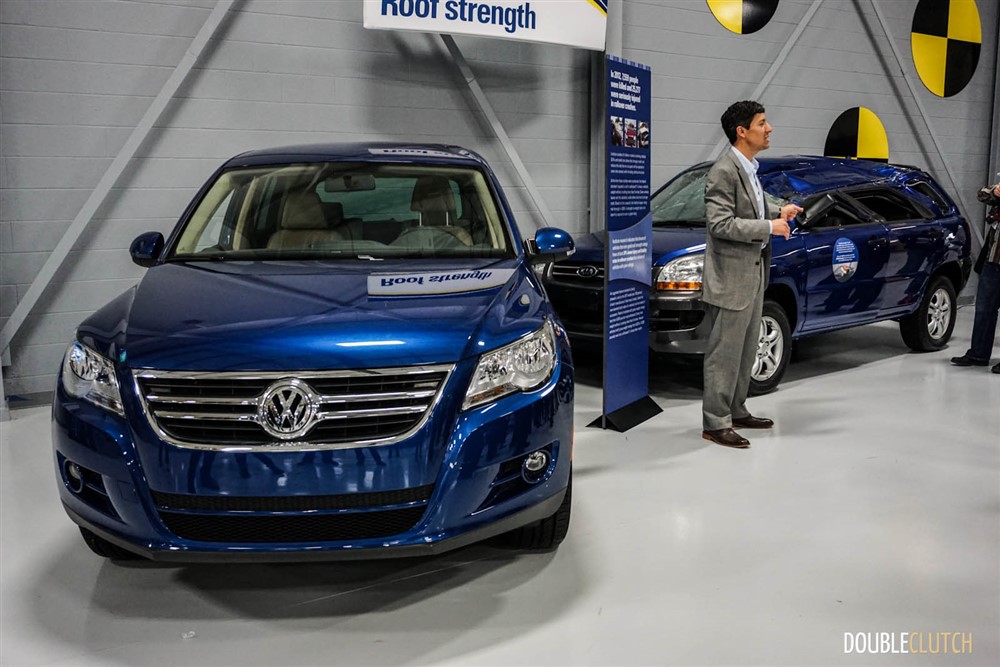 We had the opportunity to witness a frontal overlap test actually happening during our time at the IIHS, and although this particular test was not of a Subaru, we were able to get up close and personal with the car post-testing and examine the extent of the damage as well as the safety measures this specific manufacturer had taken to maximize driver/passenger protection during a crash. Despite our inability to discuss details of the specific crash test we observed (there is an embargo at the time of this writing), we learned something truly eye-opening. We're in the year 2015, and though some vehicles fare better than others, technology has come leaps and bounds from where it was a few decades ago, and every car on sale today is eons safer than they used to be.
Currently, for many, when asked what automobile manufacturer is most associated with prioritizing safety, the answer is either Volvo or Mercedes-Benz. Even though both these automakers produce fantastic vehicles that are undoubtedly some of the safest on the road, it's becoming increasingly difficult to ignore Subaru's presence as a growing contender in this game. At the very least, with regards to safety and structural rigidity in the mainstream segment, the Subaru brand has gone from being a modest player to a victorious leader, and that's no easy feat to have accomplished.
Tour: Insurance Institute for Highway Safety
See Also: