The entry-level luxury market is a truly special one, especially when you consider the entries from Germany. We've recently sampled the Japanese contenders, from the Lexus IS350 F-Sport to the new Acura TLX. However, things are a bit different in Bavaria. The BMW 335i maintains its status as the king in terms of driver engagement, but it's due for a replacement soon. What if you want a little bit more versatility as well as the looks of an executive coupé without sacrificing the rear doors? I spent almost two weeks with the 2015 BMW 435i Gran Coupe to see where it fits both within the BMW line as well as against its competition.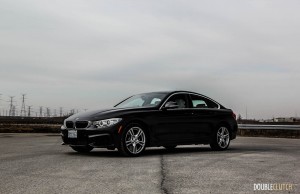 BMW has modified their lineup considerably over the last few years. Now, there truly is something for literally everyone, and there are a few answers to questions nobody really asked. The 4-series Gran Coupe is essentially a four-door version of the two-door 4-series, which itself is a 3-series with two doors chopped off and some other minor modifications. Confused? Me too, but that doesn't mean I don't like it. If you want a little bit more headroom, ride height, and rear legroom, perhaps the 335i GranTurismo is up your alley, and if you want a crossover without (completely) sacrificing the looks of the coupé, check out the new X4.
There may not really be a point to the 435i Gran Coupe's existence, but my gosh is it ever pleasant. As devout readers may know, I currently own a 2013 3-series sedan, and like it quite a bit. This executive coupé is, save for the M3, essentially the best 3-series sedan one can currently buy. It's a brilliant combination between luxury, precision, and class, with minimal compromises in any direction. The styling is unmistakably BMW with some subtle additions, such as frameless windows and a more swooped roofline. Rather than a traditional three-box sedan design, the Gran Coupe is a hatchback, meaning there's a considerable amount of space in the trunk to store things. The rear hatch is also power operated, and can be programmed to open to a certain travel point so you don't smack it against your garage ceiling.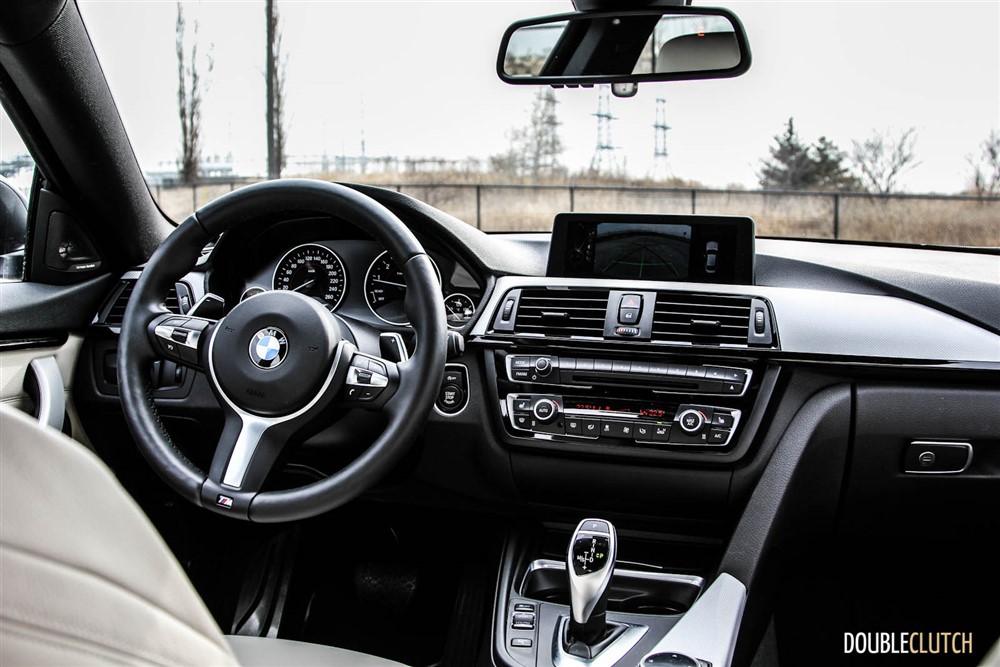 Powertrain options for the 4-series Gran Coupe are shared with the 3-series, save for the elimination of the two outermost choices. You cannot get a 420i Gran Coupe, nor can you get this body style in M4 form. The base engine offered is the 2.0L turbocharged 4-cylinder in the 428i, whereas my 435i test vehicle was equipped with the 3.0L twin-scroll turbocharged 3.0L inline 6-cylinder engine, codenamed "N55". The N55 was brought in a few years ago to replace the problematic twin-turbo N54, which was notorious for failure of the high pressure fuel pump.
N55-powered BMWs aren't known for crazy horsepower output – the Audi S4 and S5 with the supercharged V6 are pushing 330+ horsepower, and the Volvo S60 R-Design is in the vicinity of 325. The 435i Gran Coupe puts out 300 horsepower and 295 lb-ft of torque, and this is more than adequate because it's easily one of the most enchanting powertrains currently for sale. Throttle response is precise, turbocharger lag is minimal, and the 435i is a very accurate representation of the passion that the BMW brand is known for. The noise from this exhaust on a cold start is to die for, and it sounds even better when the drive mode is set to "Sport+".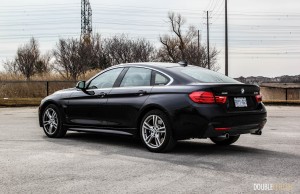 In Canada, the 428i Gran Coupe can be had with a manual transmission, but the four-door 435i makes do with the ZF-sourced 8-speed automatic. I've said this many times before, but it's my favourite automatic transmission ever, and it truly shines when paired with this scrumptious motor. It knows when to shift in a sporty manner, and it knows when to calm down and relax in "Eco Pro" mode, making full use of eighth gear to maximize fuel economy when cruising down the highway. The paddle shifters are responsive and positioned correctly (right for upshift, left for downshifts), and the manual shift mode can also be controlled via tilting the shift lever to the left. Tilting it to the left also engages a "Sport" mode for the transmission, which is great at predicting your next move on its own.
The 4-series does have electric steering, so those diehard fans familiar with BMW's older hydraulic setup will miss the heaviness to the wheel. However, the steering is extremely sharp and there is sufficient feedback from the road back into the driver's hands. The 435i Gran Coupe goes exactly where you point it, and completely effortlessly at that. This does have xDrive, as will all Canadian-bound 435i Gran Coupes, because let's face it, the typical premium vehicle buyer in this price range does want all-wheel-drive. BMW's xDrive system is still fantastic from my recent experience, but I was not able to truly test its limits on this test as I had the car in the first two real weeks of spring.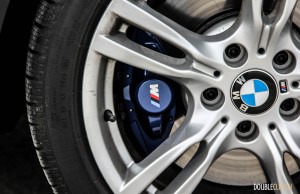 My test week with the 2015 435i Gran Coupe was directly after my week with the X4 xDrive28i, which is oddly similar despite being such a different vehicle. I was interested to see how different the fuel economy would be for two similarly-sized vehicles, both with xDrive and the same 8-speed automatic transmission. The only difference is that the X4 was equipped with the 2.0L 4-cylinder while the 435i packed the inline-6. Surprisingly, the Gran Coupe concluded its time in my hands averaging 10.7L/100km combined, not far off from BMW's estimate of 10L/100km. This is eerily similar to the X4 with a similar commute style, with a heavy bias towards highway driving. The 435i does require premium fuel, but every single owner will be so delighted with the way this engine performs that I doubt anyone will have grounds for a complaint.
On the options side of things, my 2015 428i Gran Coupe was almost completely loaded. The car came painted in a stunning Carbon Black Metallic, which actually looked like a navy blue in the right light, and was upholstered in Ivory/Black two-tone Dakota leather. It also had the M Performance Package ($1900) which includes the M adaptive suspension and tuning, unique brakes, the M-Sport interior kit, and adaptive sport steering. Things I really liked and would likely opt for myself are part of the ($4900) Premium Package, such as the sport seats with extendable thigh support, Comfort Access, full iDrive system with on-board navigation, Harman Kardon audio, and heated rear seats. The LED headlights are a particularly nice touch and provide a crisp cutoff and excellent sightlines at night.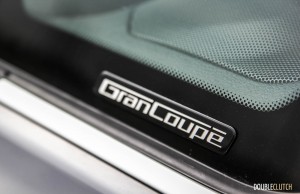 One thing I really would like to see becoming more common in this segment are ventilated seats. We're at a point where considerably less expensive vehicles such as the Hyundai Santa Fe Sport we just concluded our long-term test on include this feature, and I hope that the luxury automakers begin to include it on vehicles that aren't flagship models. Additionally, I'd like to stress that the iDrive system has been polished to a point of being the best currently on the market. The new Audi MMI system we should be playing with soon may surpass this, but it's too early to tell. The central controller for iDrive has the "handwriting" feature, and Bluetooth integration is seamless. Thankfully, the Gran Coupe also lets the passenger input destinations into the navigation system rather than restricting this task to when the car is completely stopped.
Harman Kardon has done a fantastic job with the stereo in the 435i, and I prefer this setup to the Bang & Olufsen systems in the larger 7-series and X5 offerings. Sound quality is crisp, and the surround function works flawlessly. Plus, the virtually infinite audio customizability isn't to be taken lightly, as BMW remains one of the only automakers to offer a full equalizer for true audiophiles to tinker with for optimal sound. This system is versatile enough to replicate everything from the instrumental notes in Mozart's best compositions right through to the tight bass line in Eminem's "Without Me". Exceptional job here, BMW.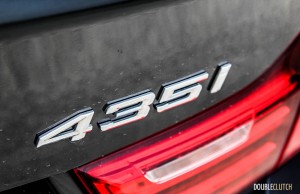 Okay, so the BMW 435i Gran Coupe really is a remarkable car. Even with the winter wheel package on my car (M-Sport 18" wheels on Pirelli SottoZero winter tires), it looks great parked in the heart of Toronto's entertainment district. However, is there a point to its existence altogether? Well, not really, but if originality is going to be criticized, we might as well all be driving around in short-wheelbase minivans. After all, they have tolerable driving dynamics, decent space for all your stuff, and they can be parked almost anywhere in the city.
What BMW has here is a real winner. It's a jack of all trades with its large trunk area, decent rear legroom, and luscious seating. Other than a slight compromise in headroom front and rear, the car really does shine as an executive saloon. I just refuse to call it a coupe, because in my eyes, coupes have two doors. At $65,645 as-tested, the 2015 BMW 435i Gran Coupe isn't particularly cheap, but for those with a small family looking for a do-it-all 365-day car, this stunner just might be your calling.
2015 BMW 435i Gran Coupe Gallery
See Also: