Story by Jay Kana
Porsche has earned such a rich and storied history as a premier global automobile brand with a reputation for both beautiful design and incredible power. They have a long pedigree of brilliant sports cars, including but not limited to the 911 Carrera, the Cayman, and even the Boxster. In mid-February of this year, I was lucky enough to test drive the 2015 Porsche Macan S for a week. Inserting the keys and turning the ignition (on the left side of the steering wheel, in classic Porsche style) produced that ear-pleasing Porsche growl I've been admiring since I was but a young lad. I really was like a kid at Christmas.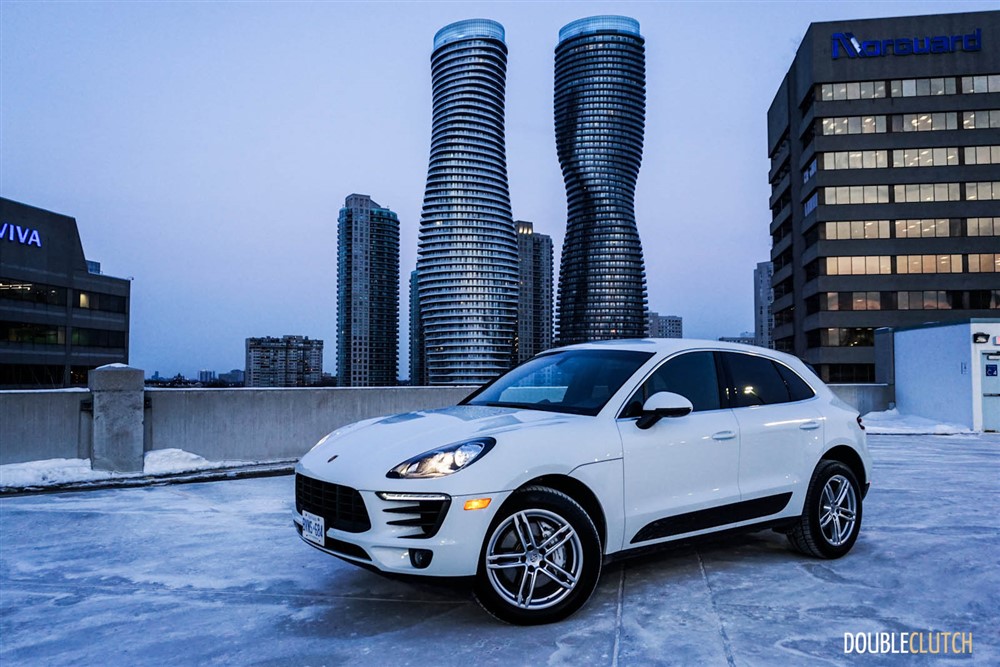 Driving that car was like getting the entire original Transformers toy collection, a '54 Fender Stratocaster and a '50 Fender Broadcaster, all under the Christmas tree. I know, I know – there's a ton of controversy around the enthusiast circles I frequent about the "gall" of Porsche to produce a sport-utility-vehicle. Well folks, the times really have changed. Porsche's Cayenne SUV and Panamera full-size sport sedan are very well around, and more than that, they're the breadwinners for the brand. It's because of the existence of these products, and the Macan we drove here, that we can have purist cars like the 911 GT3 and Cayman GT4. These volume-selling crossovers and sedans give the brand that extra money to invest into research and development into the cars that truly represent Porsche. After all, the brand did just receive the intersectoral brand "Marken Award 2015", for being a manufacturer that explored into an unfamiliar market with a new customer base successfully.
Porsche has quite intentionally created the best of both worlds in the Macan, without sacrificing anything along the way. The Macan S offers Porsche's famous precise handling, brisk steering with perfectly light yet sturdy driving feel. The keen eye will notice that the Macan doesn't offer the flat-six motor typically seen in Porsche's entries. Under the hood of the Macan S is a 3.0L twin-turbocharged V6, which is good for 340 horsepower and 339 lb-ft of torque. Power is sent to all four wheels via the 7-speed PDK transmission, easily the best dual-clutch unit available on the market today (Audi's S-tronic comes close). Of course, I'd like to think that there aren't 340 horses, but tigers. You see, macan is Indonesian for tiger; there's the science lesson of the day.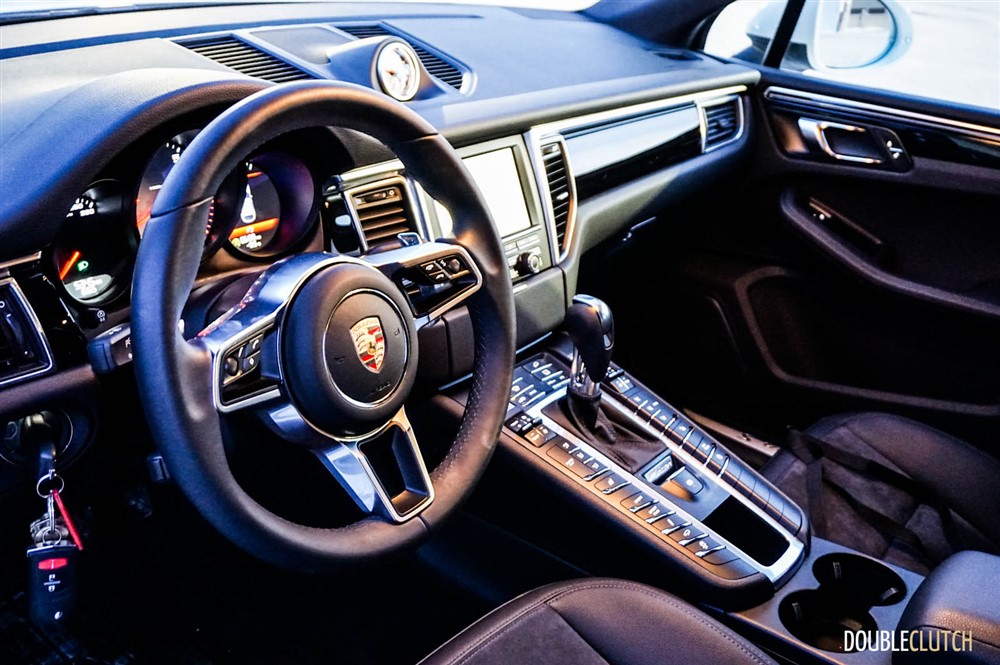 To me, the 2015 Porsche Macan S is the automotive equivalent of Stevie Ray Vaughn playing "Little Wing" on his legendary Stratocaster; that's how perfect it is. Throttle response is perfect, and the low center of gravity (for a crossover) means quick maneuvers are immensely simple. It really is a chameleon, this. It tends to veer towards the sports sedan segment populated by the likes of the Audi S4 and BMW 335i rather than the performance crossover segment. Of course, other than the Audi SQ5 (a cousin of the Macan), there isn't all that much in the compact crossover class that even comes close to touching the Macan's level of performance for the dollar.
On the practical side, the 2015 Porsche Macan S offers comfortable seating for four (five in a pinch), an array of safety features including an army of full-size and curtain airbags, Porsche Stability Management, Dynamic Lighting System, and Communication Manageent. These ensure that in the event of an unfortunate event, your Porsche will have your back like a faithful German Shepherd. In terms of infotainment, there is a plethora of buttons to ensure that you don't have to rely on a touchscreen (which can prove unreliable in frigid temperatures) to get menial tasks done. The Burmester audio system is again one of the best on the market, and is able to perfectly reproduce Bruce Springsteen's "Human Touch" as if it were being played in a live orchestra setting.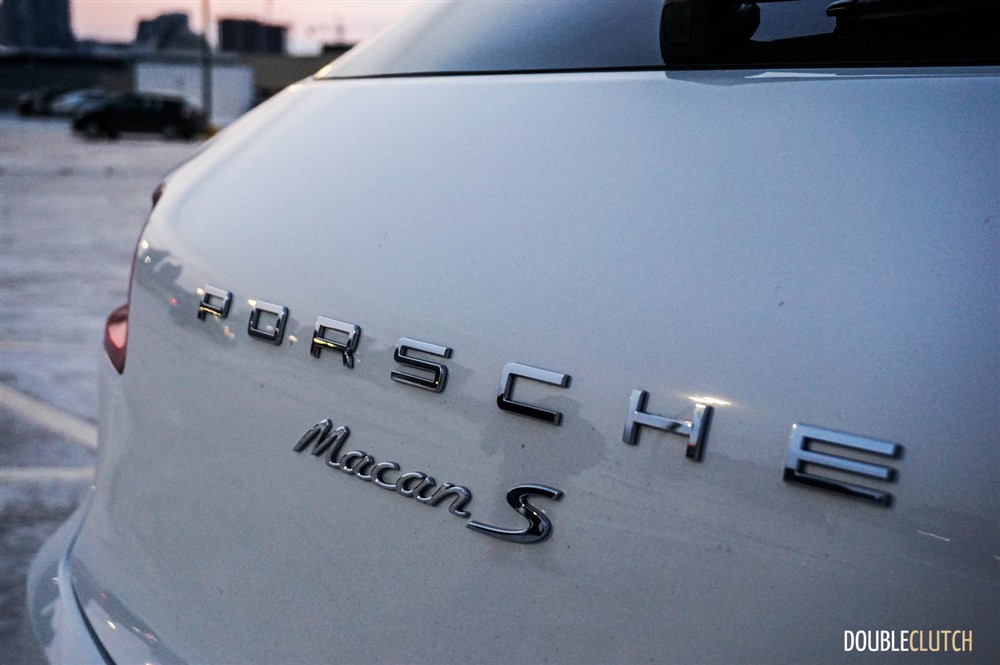 As you build your Macan S either in a dealership or on an online configurator, you'll soon notice that the option sheet has room for several checkmarks, each of which can slowly but surely intensify your drive-away cost. The flip side, however, is that you get exactly what your palate reflects. And if you're toting around the town and country in a Porsche, it's good to have everything you want with it, exactly how you've spec'd it, right?
While still in its infancy, the Macan S really does hit all the right notes, including design, performance, price point and nearly everything in between. Minor tweaks are likely being made in next year's model; perhaps a diesel model will be available in the Great White North sooner than later, such as the Cayenne.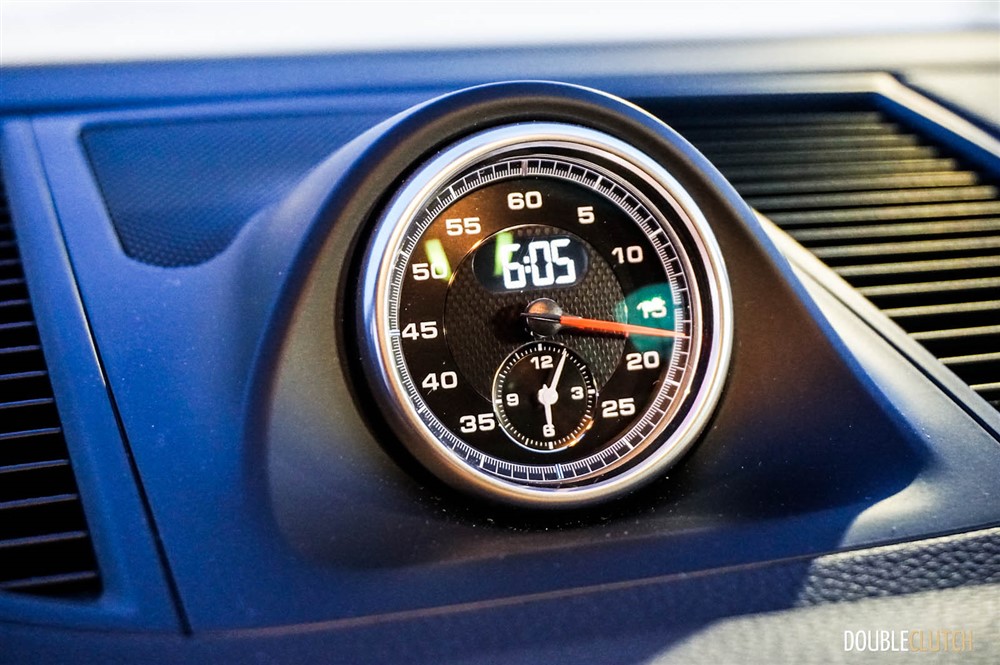 While I'm not a certified fortune teller, I predict that the Macan will represent a healthy amount of Porsche Canada's sales over the next few years. There's a fine line between producing a luxury vehicle for the masses and potentially watering down a performance brand. The folks at Porsche have found a sound strategy in the Macan by maintaining the manufacturer's solid integrity while making it easy to get behind the wheel by blending sport, utility and everyday usability.
I received several long stares at red lights at what I can only think was me having a week's worth of great hair days (maybe the Porsche helped). I even got the "guy nod of approval" from a guy in another luxury SUV! There were plenty of head-turning looks in my neighbourhood, all the parking lots I stopped in, and along the streets of the Greater Toronto Area. To be honest, I'd probably stare too!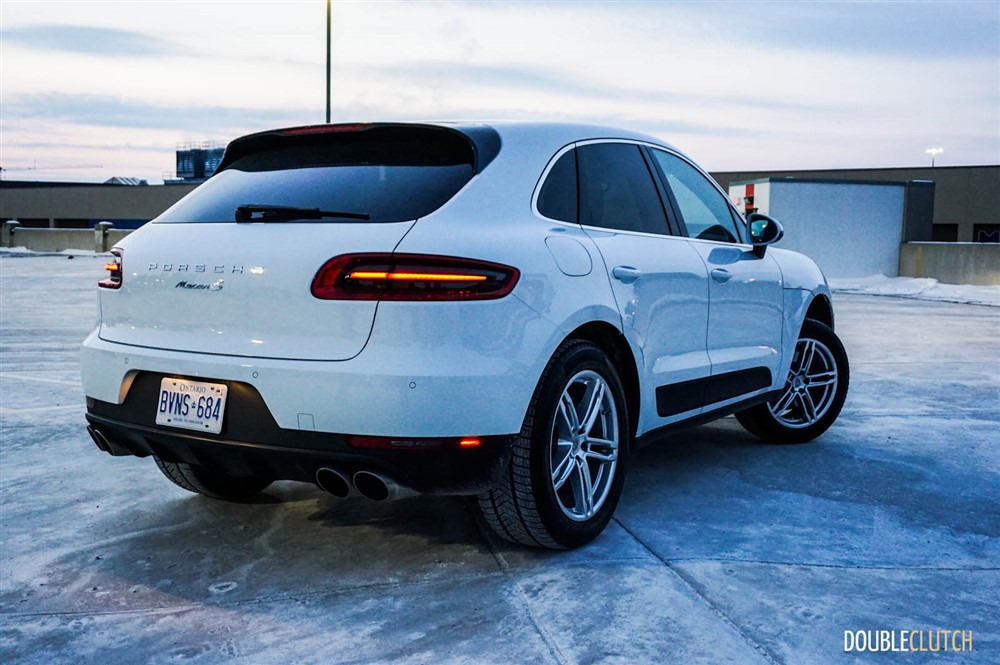 I'm always looking for ways to improve, innovate and evolve as a person, writer and a professional. It's not a one shot deal — it's a lifelong commitment. Porsche has followed a parallel path with the Macan by building upon its previous successes and evolving what it has to offer Canadian drivers. I think "Never forget your roots as you march forward" is an appropriate idiom here, given what the Macan's marketplace impact will surely have.
2015 Porsche Macan S Gallery
See Also:
About the Author:

Jay is an accomplished musician, a reputed writer, and a diehard car guy. He brings his unique lifestyle-esque take on the modern automotive industry and is now a contributor to DoubleClutch.ca as well as a staff member at MississaugaLife magazine. His current toy is a manual-transmission Mazda3 and is just as sad as every other purist to see the manual transmission slowly going away.