Our editor remains one of the only people in the automotive industry who daily drove a Volkswagen Touareg V10 TDI for a couple years. It was a truck that was heavily praised by the media as well as the Internet community, but barely anybody bought it. Driving his car was one of the main contributors towards swaying me into the world of modern diesels, a segment I maintain I still have a huge soft spot for. For 2015, Volkswagen has replaced their existing 2.0L TDI motor across the lineup with a revised unit. I borrowed a 2015 Volkswagen Passat TDI for the week to see how it would fare.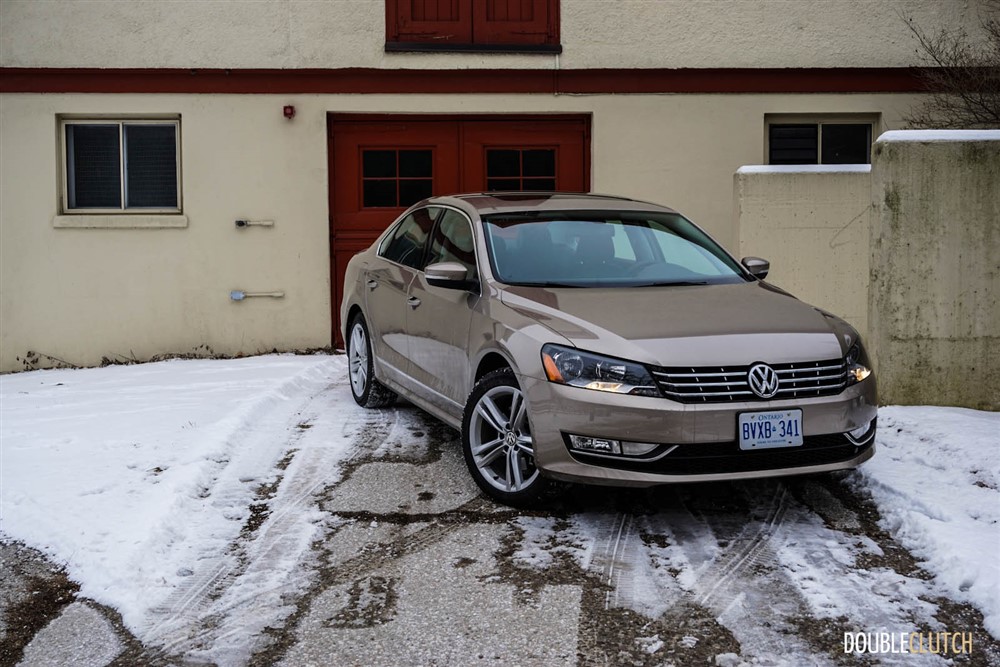 It's been a couple years since I last drove a Passat, but upon getting into the car I was immediately surrounded by a familiar interior. The Passat is getting a little dated when compared to the rest of its competition, but it has a few very strong points. The car is technically aimed towards the likes of the Toyota Camry, Honda Accord, and Mazda6, but I tend to see things a little differently. It's a bit larger and feels slightly more premium, more like the Toyota Avalon and the Ford Taurus. It may not offer all-wheel-drive or a hybrid powertrain, but this TDI is so good that I've personally suggested it to at least two friends who now own 2014 Passats.
A 1.8 TSI 4-cylinder is also available, as is a 3.6L VR6, but in my eyes, the Passat should only be offered with this one motor. The 2.0L TDI 4-cylinder diesel is surely the sweet spot in the Passat lineup, and it's incredible. My tester was equipped with the 6-speed DSG dual-clutch transmission, although a 6-speed manual is (thankfully!) also an option on the Passat. The DSG does a wonderful job of moving the large sedan along nicely, and shifts are lightning quick. I used the manual shift mode accessible via the shifter, and was able to short-shift a little bit more to maximize fuel economy. No paddle shifters are equipped on this car, which is something I would have liked to see. The Passat is only available in front-wheel-drive configuration.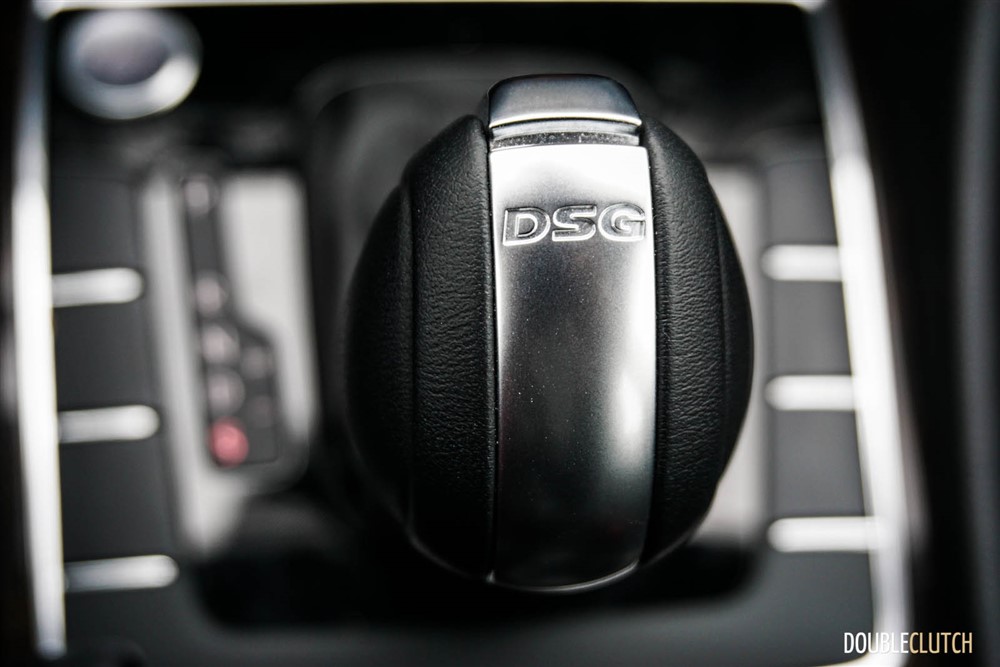 The new TDI motor boasts 150 horsepower here, up from 140 in last year's car, and torque stays at a healthy 236 lb-ft. The car pulls like a freight train, and doesn't feel like it's lacking anything compared to Volkswagen's 6-cylinder TDI motor (as seen in the Touareg). The 2.0L doesn't clatter or rumble like older diesels, and is exceptionally smooth. Coasting along the highway, the Passat hums along around 1,800rpm, and you can barely hear anything from outside. The winter tires equipped on my tester were a bit on the noisy side, and to the car's credit, they were really the only noise audible at highway speeds.
Whenever I suggest a diesel Volkswagen or Audi to a family member or friend, the only real argument I hear is against diesels as a whole. Come on people, twenty-five years ago people were cursing against the Lexus brand, a manufacturer that now is a serious competitor to the likes of Audi, BMW, or Mercedes-Benz. Diesel engines are still a little bit rougher on cold starts than the conventional gas engine, but the efficiency numbers they boast more than compensate for this. The Passat saw about a 75/25 split between highway and city driving during my test week. The 70L tank means it can go well over 1000km on a tank, and upon refueling the car actually showed a range of 1190km to empty. I averaged 5.3L/100km on my test week, and saw highway numbers in the 4.8L/100km range all day long.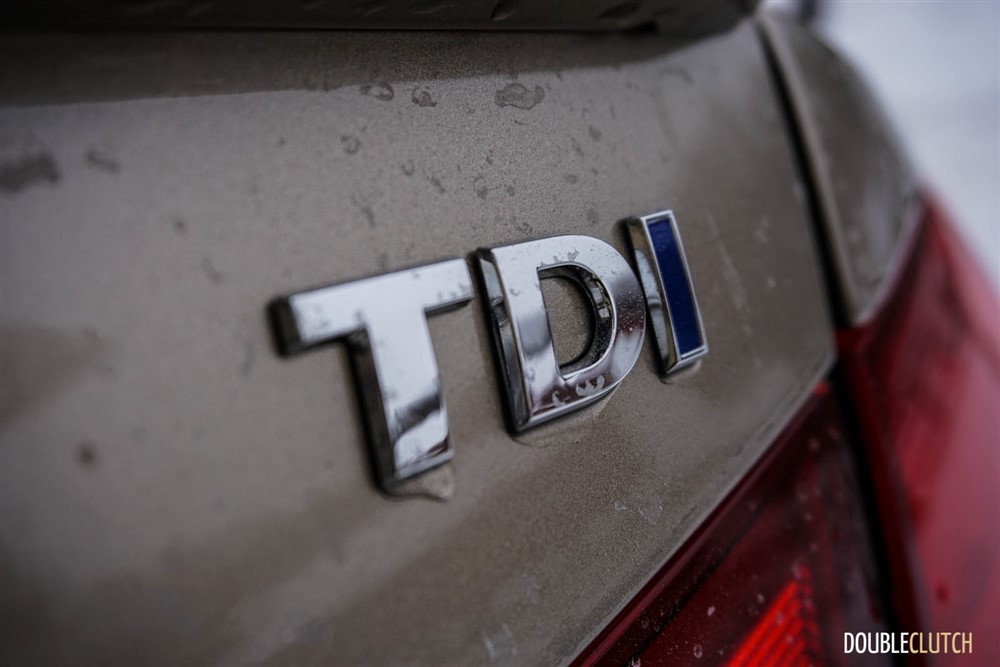 My tester was the top-level Highline trim, which is the exact spec of Passat two of my close friends have put their money towards. It was painted in a less-than-flattering Titanium Beige Metallic, but to my surprise was coupled to Titan Black Vienna leather with wood trim. The 18" Bristol-style alloy wheels were especially stylish, and the car is actually pretty stylish. Things like a power sunroof, heated leather/microsuede seats, and a full suite of infotainment including Bluetooth and satellite radio are all present here. Volkswagen's infotainment system is pretty good, and is only now beginning to show its age. I predict a couple of firmware updates should bring it up to par with the system in the new Golf.
The Passat TDI Highline, for $35,570, presents excellent value and is easily one of my favourite mainstream sedans on the market. However, it is getting to that point where it's in need of a serious update. The interior is still smart and elegant, but could use the more-premium materials and touches available in its siblings, the Jetta and Golf. It lacks projector or high-intensity-discharge headlights, something that most, if not all of its competitors offer. I also found the driving position to be a bit awkward and I found it hard to get comfortable. To the Passat's advantage, the rear seat accommodations are positively cavernous; it's a huge car and perfect for a young family that isn't quite ready to make the leap into crossover/SUV/minivan territory.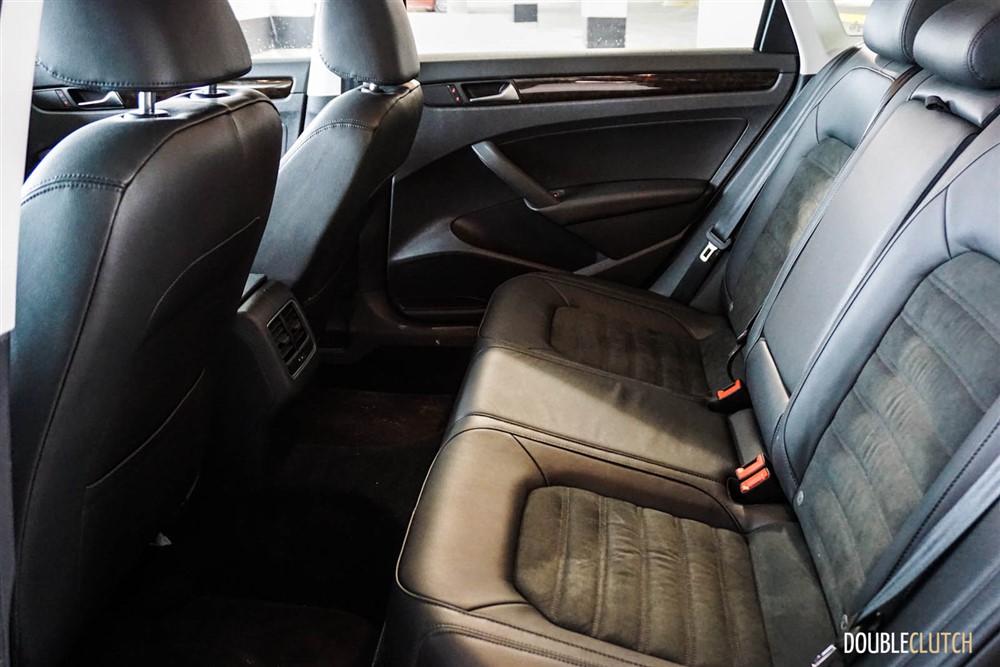 Recently, the Internet informed us of the stylish new Passat that Volkswagen Europe is about to start selling. Based on history, it's realistic for us to expect some sort of iteration of this car to arrive on our shores in the coming two years. This car stands out in the segment because it basically says that you don't need to be 70 years old to enjoy the practicality of a big sedan, as was the stigma a decade ago with cars like the Ford Crown Victoria. The Volkswagen Passat TDI is among the best road trippers out there, and would be my first choice if I had to jump into the car tomorrow and drive straight across the continent to Florida. Despite its flaws, it still sells like hotcakes and with this new engine, offers a little bit more power and a lot more efficiency.
2015 Volkswagen Passat TDI Gallery