My name is Diana Faria and I have a confession to make: I was addicted to all-season tires. It may come as a shock to some while others may nod their heads in sympathy at my stubborn ways – but it is true.
However, the reason I come forward to you isn't to declare old news, but to decree that I have been converted.
Yes, I, whose beloved front-wheel-drive Hyundai Tucson has never seen winter tires at each corner, have found a new light.
I had the opportunity to attend a Winter Driving Media Challenge, where a lineup of five vehicles with different kinds of tires were ready to be tested.
The event, hosted by the Young Drivers of Canada and sponsored by the MTO, aimed to document the difference between a variety of tires including all-season, all-weather, winter and ice.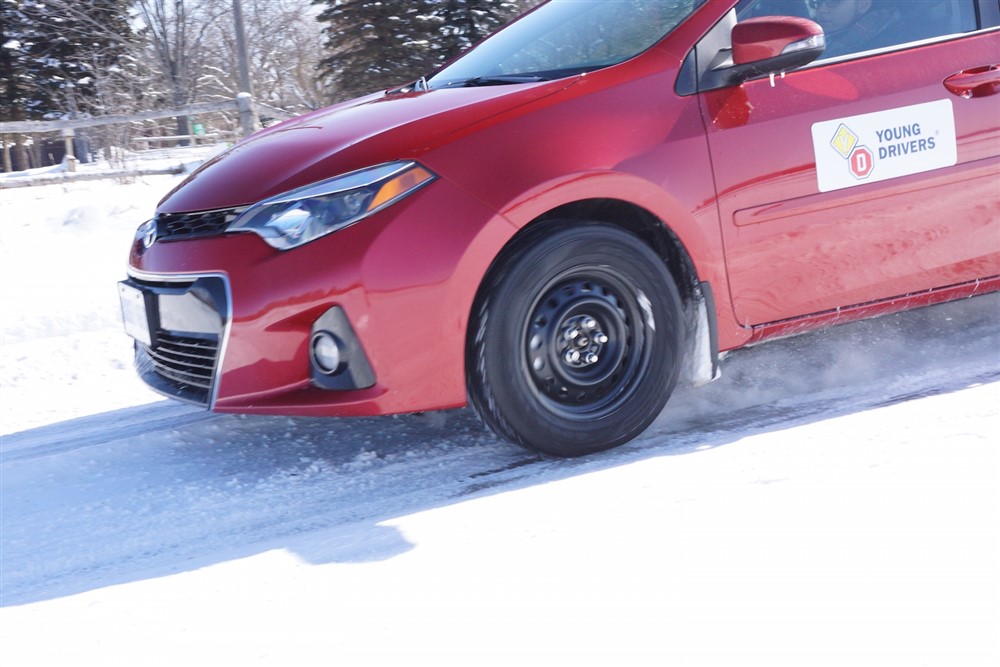 First and foremost, I must mention that all my results were based on my own experience, meaning your results may differ. How a car performs depends on the driver just as much as the tires and weather conditions.
Speaking of weather conditions, the track had a few different obstacles to assess how the tires would fare under certain winter conditions. This included maneuvering around pylons, stopping suddenly on icy roads and getting out of snowbanks after purposely getting "stuck" (which we've all experienced at some point or another). I can't count how many times I almost got stuck in the snow.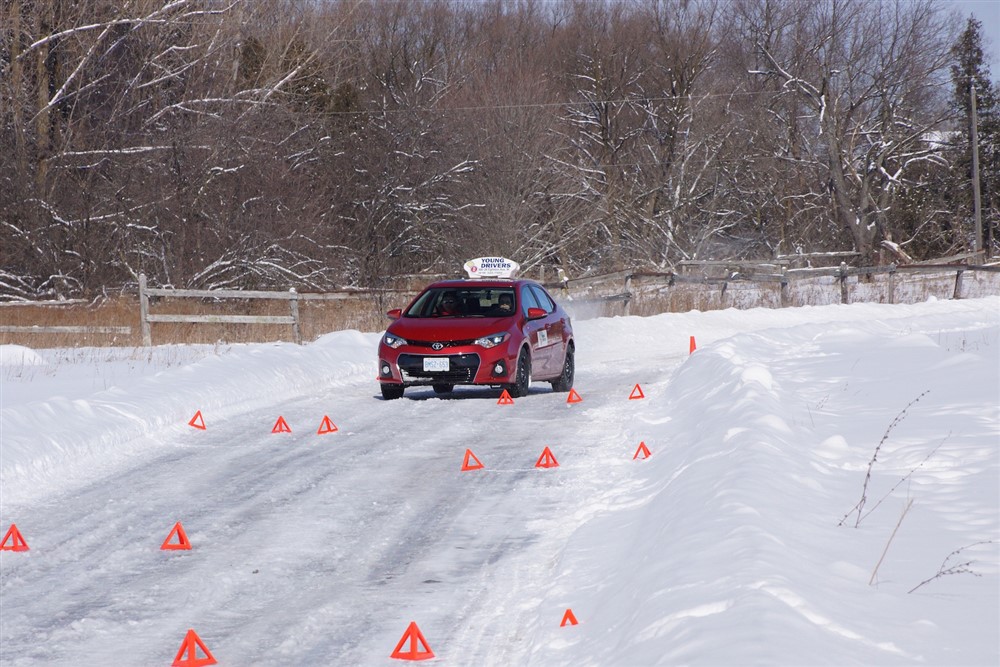 It's no surprise, except perhaps for myself, that the all-season tires did the worst in terms of stopping distance and how long it took me to drive around the pylons.
To be fair, only two pylons were hurt during my entire testing period and it was in a black Toyota Corolla fixed with Kumho all-weather tires. With these tires, I was able to come to a complete stop 90 metres after I slammed on the brakes (as instructed) going at about 50 km/h, which ranked second to a pair of Dunlop winters which halted at the 75 metre mark.
But even with those numbers, neither of those tires came close to making me feel as confident as a pair of dedicated Goodyear winter tires. My last test drive was with yet another black Corolla fitted with these kinds tires and despite it not having the best stopping distance (it stopped 135 metres after braking), I did have the best time going through those pylons and didn't crush a single one.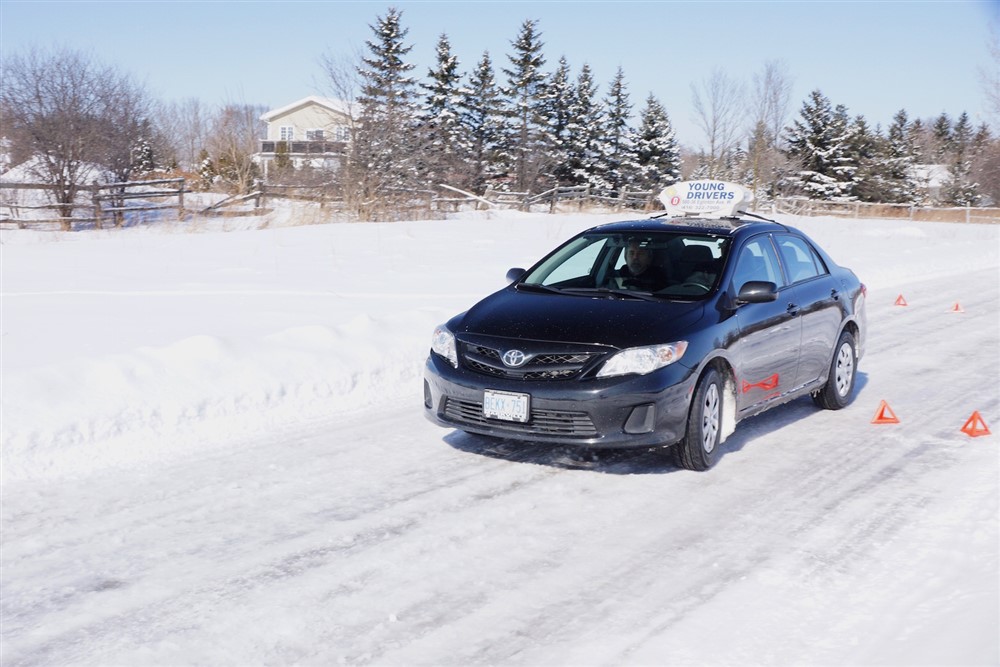 It also performed well on the track's bumpy snow banks without the traction control going berzerk. Maybe it was because I was growing fond of the track as well as the car, but these particular tires just seemed to do well overall: they gripped ice-covered ground, were able to drive over a relatively high snow bank without getting stuck and came to a pretty quick stop when needed. Overall, I liked them quite a bit, and that's a big step for a driver who has used only all-season tires in the past.
Hopefully, in a few weeks, winter will be but a fading memory and thus, my little stallion won't be needing the aid of better tires. However, once the cold creeps back in November, my stubborn "all-season-tires-forever!" self just might spoil the Tuscon with some sturdy tires dedicated to winter.
*Photography courtesy of Young Drivers