The 2016 Tuscon was revealed in Europe today, giving North Americans a good idea of what to expect here.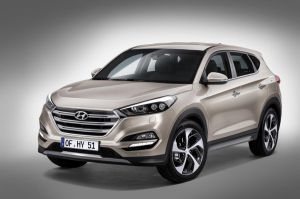 The five-seater is available with a six-speed automatic, manual or seven-speed dual-clutch automatic. The SUV's 1.6-litre engine produces 133 horsepower, while the turbocharged version produces 174 hp.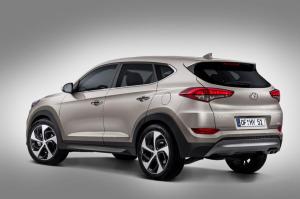 The interior holds 513 litres of luggage capacity with all the seats up, which is a whole 48 litres more than the old Tuscon. Speaking of seats, Hyundai's handout photos of the Tuscon features some rather dazzling red-velvet-like seats (although it was dubbed Red Wine and made of leather, meaning I can't eat it. This is highly unfortunate). All seats are heated and ventilated. Other features include a park assist, a new navigation system and a powered tailgate.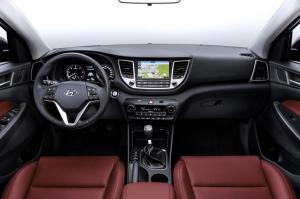 The Tuscon will make its grand reveal at this year's Geneva Motor Show.