Following the North American International Auto Show in Detroit, the jaw-dropping Acura NSX is making its Canadian debut at the Canadian International Autoshow in Toronto.
The body, claimed by Honda to represent "a blend of exotic sports car form and supercar function", is 3.1 inches longer than the Acura NSX concept. Other exterior differences include new front fender vents, modified side air intakes, an upgraded deck spoiler and new vents in the front bonnet.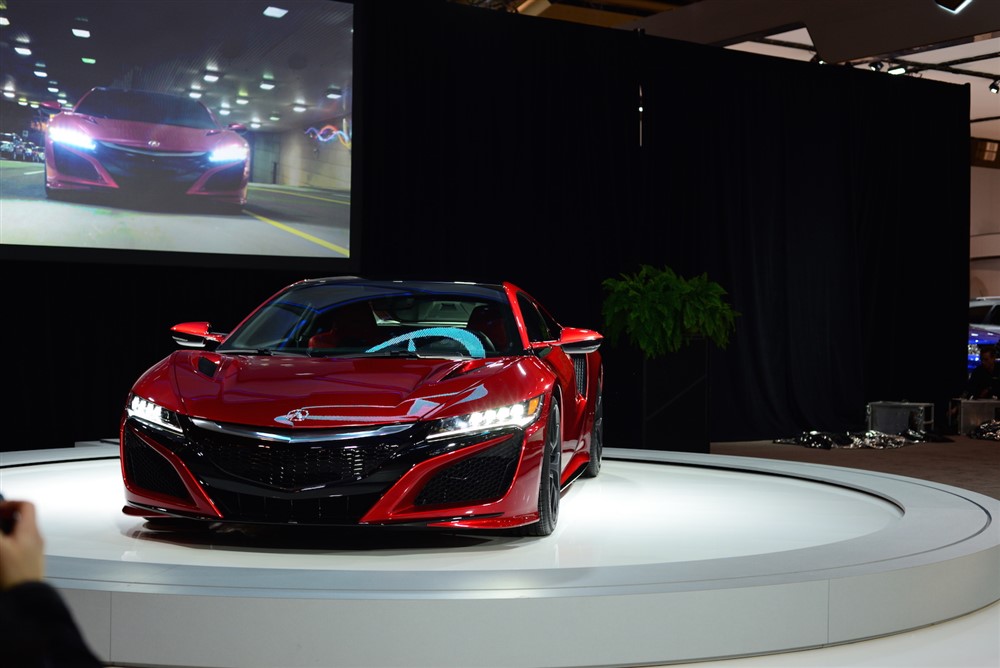 Inside, the supercar is powered by a V-6 engine with twin turbochargers mated to an Acura-Developed 9-speed DCT.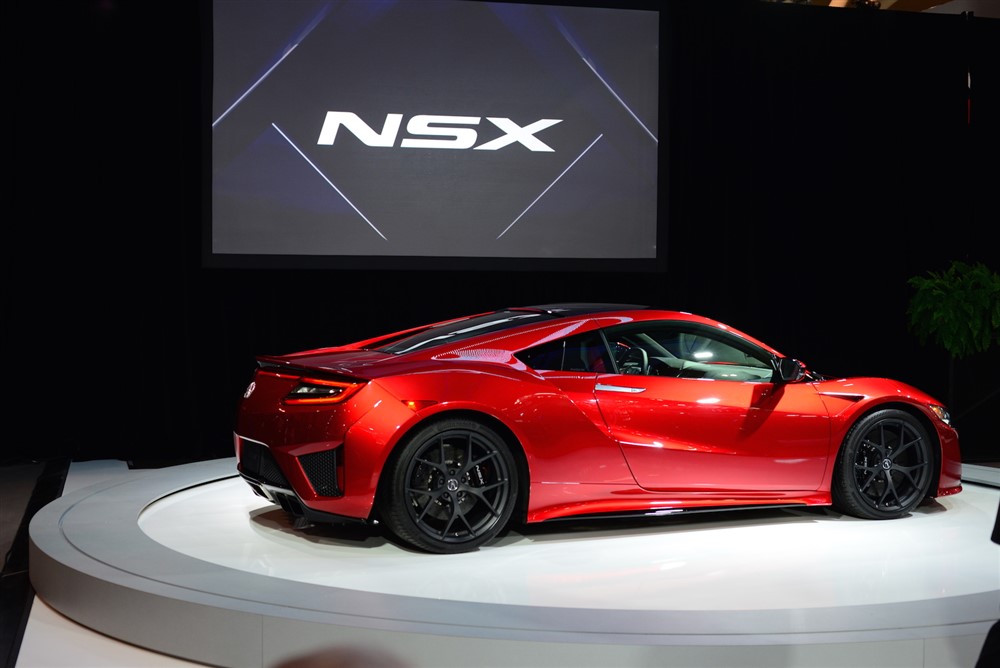 The NSX also features a dial-operated Integrated Dynamic System which holds four drive modes: Track, Quiet, Sport and Sport+. These modes adjust the engine, motor, transmission and chassis response to fit the driver's needs and driving environment.  The "launch" function uses its engine and three electric motors to allow the vehicle to drive its quickest 0-60 mph (0-96 km/h) time.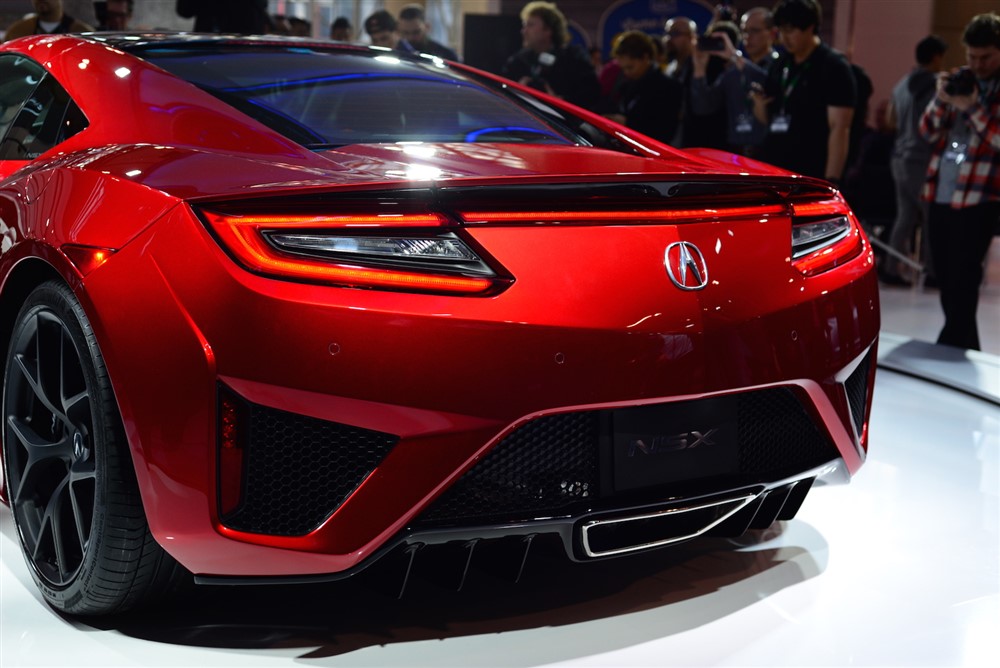 Make sure to follow us on Twitter and Facebook to catch up on more CIAS highlights.
Sources: MotorAuthority and HondaNews