What's white and black and has drool all over?  The Mazda CX-3  at the Canadian International Autoshow, that's what.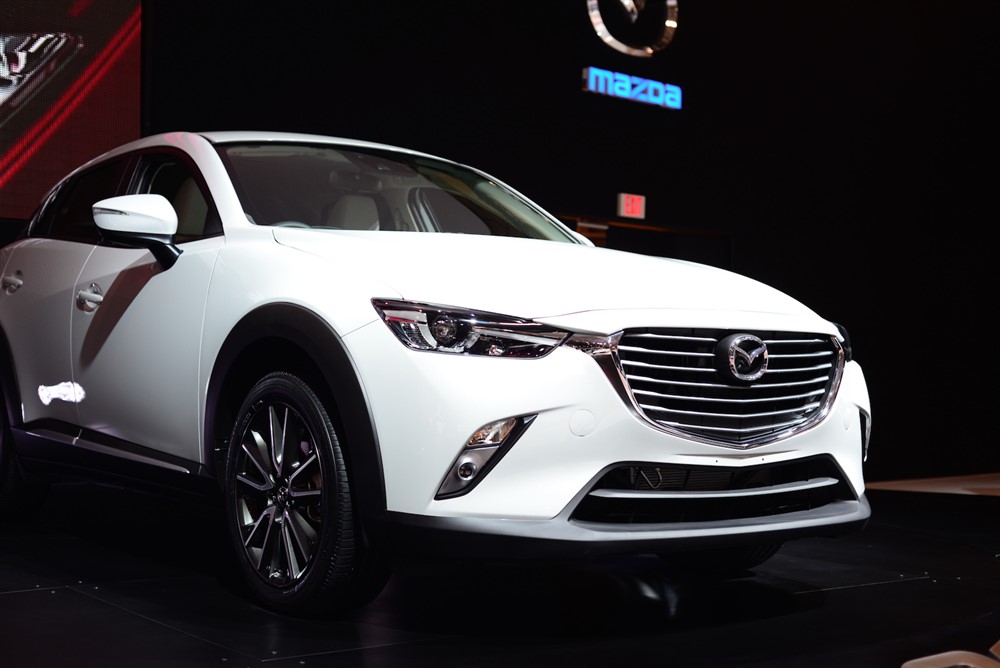 Under the hood of this muscled beauty is a 2.0-litre SkyActiv engine and it sits atop four 18-inch aluminum wheels. The CX-5 is  equipped with a six-speed automatic transmission and  features the full range of KODO, which  Mazda explains "is the expression of life within a vehicle".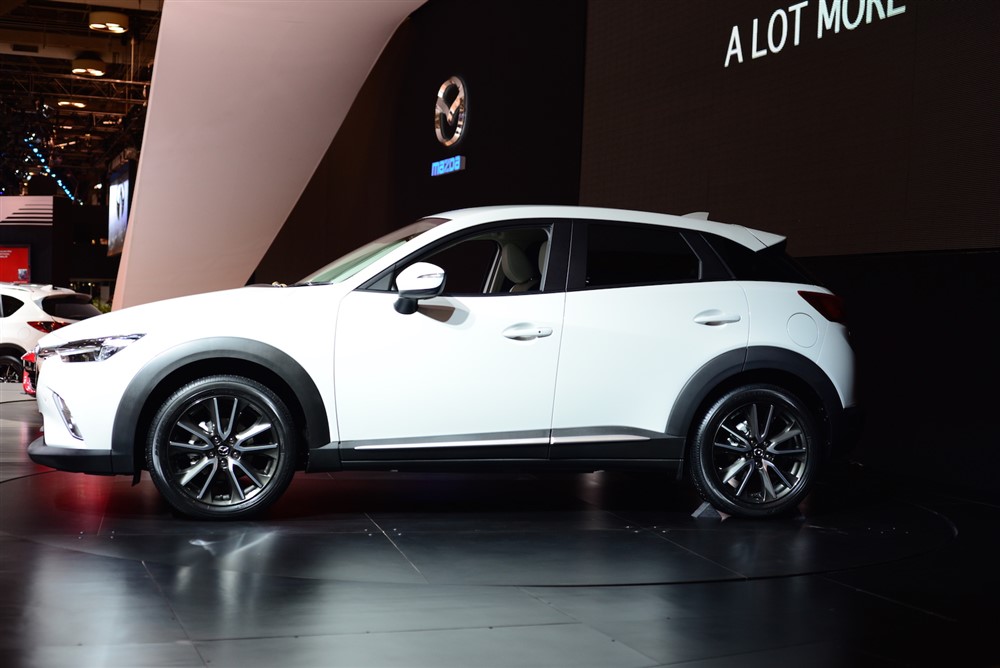 The CX-3's nose features a front grille with seven fins and on the back, and licence plate that is located in the upper part of the rear bumper.  The vehicle is about 168 inches in length and sits 61 inches high.
Aside from this attractive white colour, the crossover SUV also comes in a newly developed Ceramic Metallic body colour.
Stay tuned for more CIAS highlights.