Renault has recently raised Alpine's concept car, dubbed the Vision Gran Turismo, from the dead.  The concept car had been created for the popular video game Gran Turismo 6.
The new concept vehicle's style was inspired by historic Alpine models, for example, by paying homage to the iconic A110 with its V-shaped hood that is accented by a central crease and a pair of LED fog lights integrated into the bodywork. The concept's rear features a long tail that is noticeably inspired by the endurance racers that Alpine entered in the 24 Hours of Le Mans during the 1960s and 70s.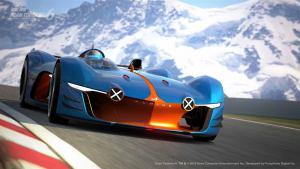 The C-shaped brake lights are integrated into large air brakes that reply from either side of the car. Alpine has also stated that the concept loosely previews the design of its next road car but is keeping additional details a secret for now.
The Vision Gran Turismo features a futuristic and minimalistic design, most noticeable by its open cockpit, its almost rectangular steering wheel and a digital instrument cluster. Carbon fibre trim hints at the car's lightweight construction, while high-definition cameras replace the door mirrors.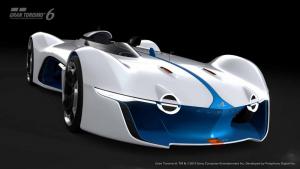 The digital concept has a mid-mounted 5.0-litre V8 engine that produces 450 horsepower at 6,500 rpm and 427 lb-ft of torque at 2,000 rpm.  Its seven-speed sequential gearbox drives the rear wheels, allowing the car to reach a top speed of nearly 200 mph or 321 km/h.
The Alpine Vision Gran Turismo will be available to download next March. If you'd rather see it in real-life, the car will be displayed at the Retromobile Show in Paris from February 4th to the 8th.
Source: LeftLaneNews