Appearance
First appearances would make the average person think that the 2013 Suzuki GW250 is a much bigger bike than it actually is. Anyone who knows about motorcycles would be able to identify the single disc brake up front and the twin exhaust pipes (indicative of a parallel-twin engine), the much-smaller rear tire and the overstated plastic bodywork of a much bigger ride. The new GW250 has a much more standard UJM look than any of its immediate competitors, namely the Kawasaki Ninja 300 and the Honda CBR250, both of which are also exceptionally slick and polished with good componentry.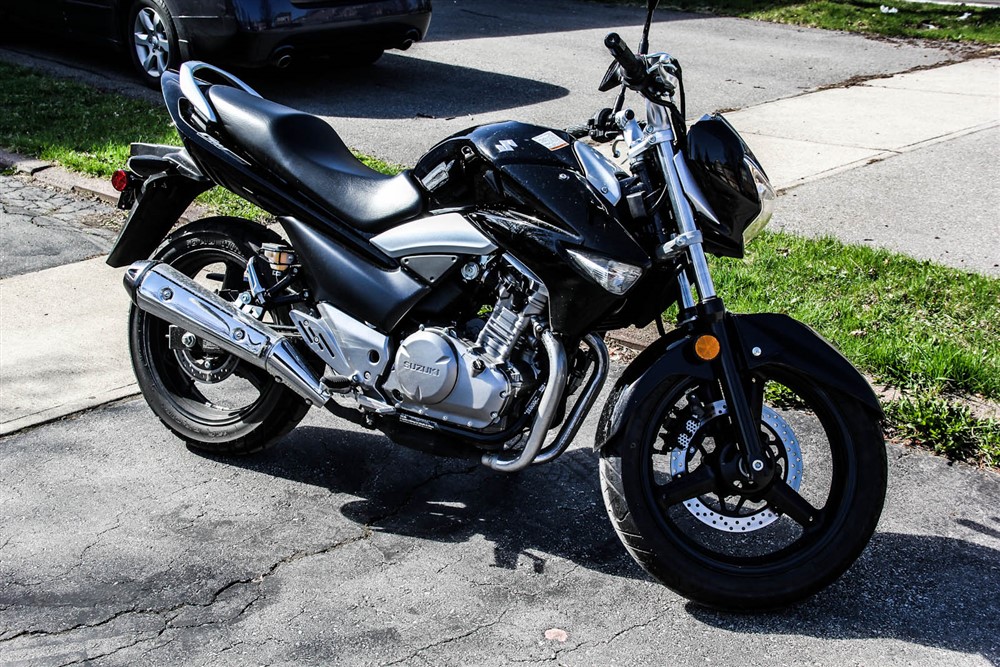 Ergonomics
The larger size of the GW250 made it pretty comfortable for me (5'10, 175 lbs). Its size allows this motorcycle to have a very neutral riding position with a slight lean forward; just enough to keep weight off the tailbone and not so much that there would be too much pressure on the wrists. Distance to the ground is pretty reasonable at approximately 30 inches. It is important to note that a slimmer seat would be necessary to get under the 29-inch mark in order to get the market of shorter riders onto this bike.
Suzuki's GW250 does have all the controls of a big bike – directional turn signals and a digital speedometer with a large analog tachometer are all on board. Particularly useful for new riders is the addition of both a gear indicator and a pretty accurate fuel gauge. Foot controls are in a very neutral position and have sufficient room for a big-toed boot. There is a small mini-shield around the controls that give the GW250 rider adequate wind production, but at highway speeds, the wind would blast just below my helmet putting a bit too much pressure on my hips. If the GW250's riding position was one inch lower, the difference would be significant.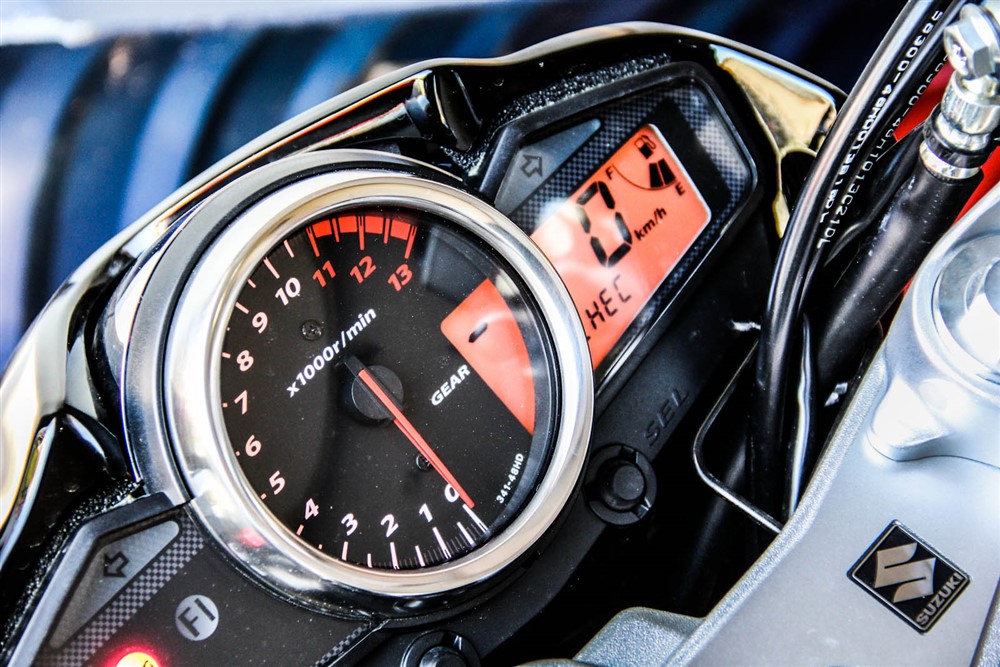 Controls
In terms of the controls, a nice wide, hollow tube bar puts all of the controls in a great position. The clutch has an extremely light pull, which isn't necessarily a bad thing, but the throttle does have a little more play than I'd like – this does make it easy on the wrist. Shifts are very crisp for such a small bike, which is good, because spirited riders will be going through the gears quite a bit on most daily commutes. The throttle is actually surprisingly smooth, and the bike has good pull past 3,000 rpm.
Engine, Frame, and suspension.
Weighing in at 50 lbs heavier than the Honda CBR250, the GW250 is a bit heavier than I expected. As a result, the engine does have to work a bit harder to get up to highway speeds. There's a nice kick of power at the 8,000 rpm mark that feels surprisingly refreshing. At 110 km/h on the highway, the bike is at about 8700 rpm, and anything north of this number feels strained. This is to be expected, as the Suzuki GW250 isn't exactly a highway cruiser.
The perfect gear for passing is fourth – I found it rather difficult to gain momentum in fifth and sixth to pass. The frame had a bit of flex when pushed hard, but in regular city and highway riding it was absolutely fine. For a motorcycle that comes in at $3,900, the front suspension is standard and right on par with the competitors. Rear suspension is a mono-shock that has pre-load adjustability. For the beginner rider, this GW250 is pretty hard to beat functionality-wise.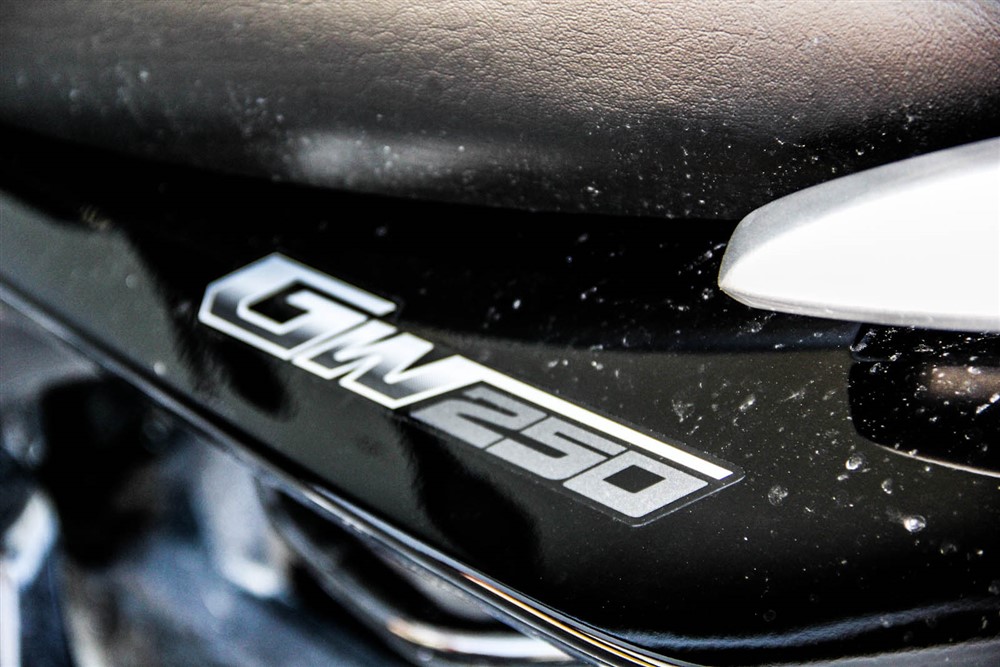 Overall
The 2013 Suzuki GW250 is a good, basic motorcycle that would be the kid that everyone liked in elementary school. This is the kid that never really played sports or got straight As, but also never got in trouble and had a very amicable personality. The GW250 is the perfect buy for the new rider who has a short commute or lives within an urban center. If well-maintained, there's no doubt in my mind that in typical Suzuki fashion, this 250 would retain great resale value and would be an excellent first bike. The only challenge the GW250 will face in our market is that the CBR250 costs the same and while not necessarily as functional, is much sexier to look at. Even though the new baby Suzuki is an excellent bike, its competitors will likely remain an obstacle. If only new riders would prioritize practicality rather than looks…
2013 Suzuki GW250 Gallery