Where do I begin with this supercar?  The W Motors Lykan Hypersport looks like the stylistic offspring of the Audi R8, Lamborghini Aventador, and the Lexus LF-A. However being priced at $3.4 million; it would not make sense, as it is valued at more than all of the aforementioned three cars combined. Just to give this car some more context, it also costs more than the McLaren P1 and Ferrari LaFerrari combined—yet it does not sound like it should once you hear the exhaust note.
Yet, the Lykan Hypersport does fit the bill of insane-like supercar features. When W Motors announced the Lykan Hypersport, they promised diamond-encrusted LED taillights and a holographic interior display. For something that is about the price of a smallish mansion, I wonder if it comes with front seats (read: thrones) that massage you. While putting power to the ground from a mid-mounted, twin-turbo 3.7-liter flat-six with an alleged 740-horsepowerand 708 pound-feet of torque. W Motors claims it can reach 60 mph in 2.8 seconds meaning it is most likely an all-wheel drive drivetrain.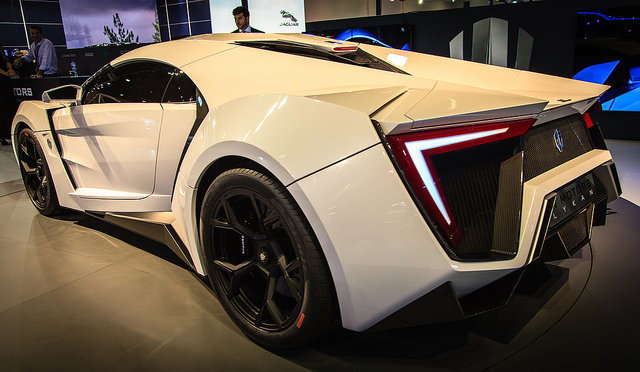 As you will hear from the video below, the only possible downside of this car (minus the price) is that the exhaust sounds rather subdued. For something that costs as much as a luxury yacht; I would want to be heard from miles away. However, the Lykan Hypersport just rumbles along rather passively. See for yourself if this car would inspire you to make a rather unusual call to your bank.
[youtube=https://www.youtube.com/watch?v=IfomN5CSu2U]
Source: AutoBlog