It's not often that we do farewell stories here. In fact, it's never really been done before. However, it was pretty much a unanimous decision amongst our team to fall in love with the Mk VI Volkswagen GTI. The sixth-generation of the legendary hot hatch won over many hearts, and even though the supposedly-superior next generation is upon us now, we are saddened to see the current car go. Evidently, Volkswagen's PR team seems to agree with us, because the answer to my wishes was actually positive. They had a 2013 Volkswagen GTI Wolfsburg Edition kicking around – the very same car my editor reviewed last summer – and I took a final spin in it.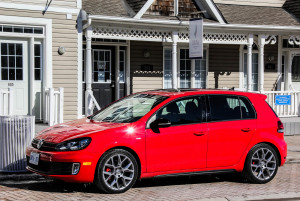 As soon as I picked up my DSG-equipped tester, I immediately forgot about whatever it was that I drove in recent weeks. The 2.0L turbocharged 4-cylinder that's affectionately known as the 2.0T, coupled to the brilliant double-clutch Direct Shift Gearbox is not the fastest combination, but it definitely feels underrated. The GTI is just the perfect combination. Former writer Kanwar Randhawa still maintains that the Volkswagen GTI is one of his favourite cars of all time, and I can't help but agree with him.
Power is ample, and with the golf ball-shaped shifter in "Sport" mode, the exhaust lets out a sweet "snap-crackle-pop" when the throttle is let off. The car sounds great when you give it some gas too; there's minimal torque steer and the Wolfsburg takes you exactly where you want to go with no fuss. Handling is amongst the best of all the front-wheel-drive cars I have ever driven. Even though it's fundamentally very similar to its sister, the Jetta GLI sedan, the GTI feels very, very different. "Sport" mode holds gears longer and obviously has a bit of an impact on fuel economy, but with the GTI there were no complaints on my part.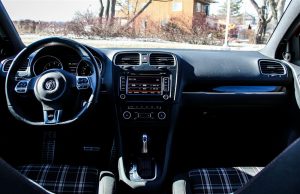 The interior on the GTI is definitely one of the winning factors for me. Some people may complain about the plaid seats being tacky, but I personally would never opt for the leather option. The plaid pattern is in the Volkswagen GTI's heritage as a hot hatch, and is part of its identity. I see no reason to take that away. The Wolfsburg Edition that I bonded with came absolutely loaded, minus leather seats. It's exactly as I would want it. Sunroof? Check. Navigation? Check. Infotainment system with Dynaudio speakers? Check. Watkins Glen-style wheels? Check.
Fuel economy isn't really one of the car's strong suits, but all of that fades away after a few minutes behind the wheel. I averaged 9.1L/100km on a particularly cold week, and I wasn't exactly driving with a light foot. If left alone and driven lightly, the GTI will be able to return numbers as low as 6.5L/100km on the highway, and 7.5L/100km in the city. I know this is possible because I observed it. I'm sure this 9.1L/100km number I saw throughout my week would go down a little bit in warmer weather, where the GTI excels. I would welcome the opportunity to one day own one of these as a weekend car.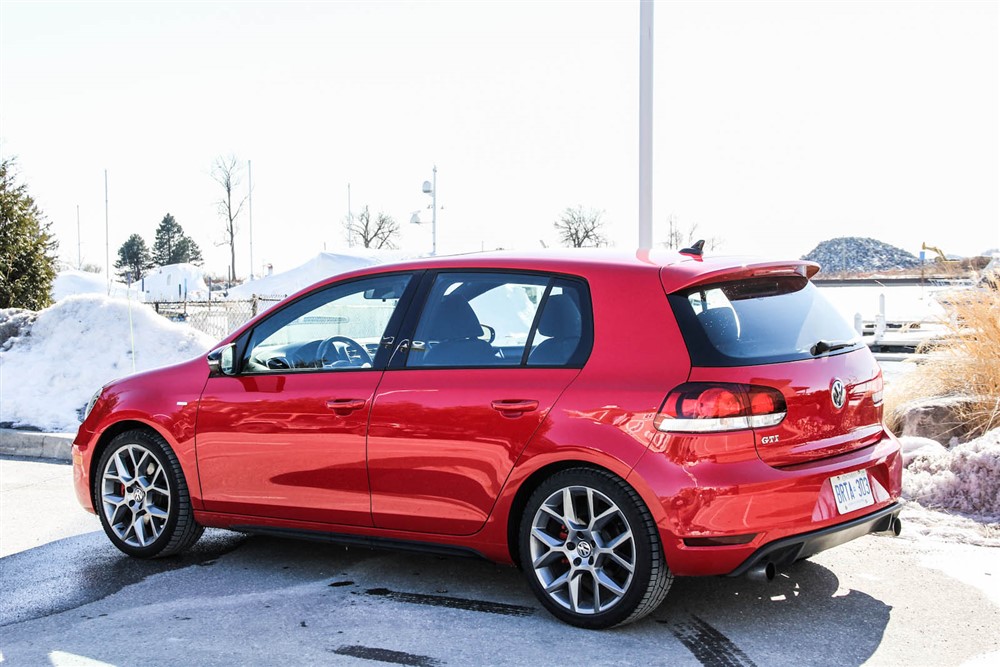 The Volkswagen GTI is a treat in nearly every situation. One of the most appealing character traits it possesses is the fact that it's literally a chameleon. This car is just as much fun bombing through the hilly backroads as it is downtown Toronto. It's just as capable in the snow as it is on a track. Best of all, it'll put just as much of a smile on your face in every single atmosphere it's put into.
Okay, so I love this car. What don't I love? Well, it uses a proprietary Volkswagen iPod cable, so there isn't a regular USB port for my Google Nexus 5. The monochromatic display in the instrument cluster that displays fuel information, odometer, etc. seems a bit outdated and could use an upgrade. It's all little things that I can live with. This car is one I definitely can live with every day.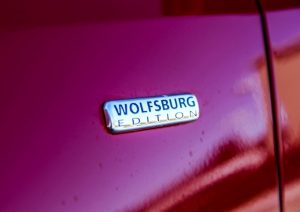 We will be driving the upcoming seventh-generation GTI after it's launched in Canada this spring, and if other worldwide publications' opinions are any hint, it's going to be even better. It's a bittersweet farewell, this. I love the outgoing car and will miss it dearly – I know I probably won't ever have the chance to drive a brand new sixth-generation GTI Wolfsburg again, but I know the new car will blow my expectations right out of the water.
A Farewell: Mk VI Volkswagen GTI Gallery