For 2013, General Motors decided that it was time to give the Chevrolet Malibu an overhaul. It was a pretty decent car – we tested the Eco "mild hybrid" model, and enjoyed it for what it was. However, the big guys at GM decided that this year, the car receives a mild facelift along with a slew of new features to make sure it stays up to date with its competitors. With entries in the midsize sedan class such as the new Mazda6 and Honda Accord, this 2014 Chevrolet Malibu Turbo LTZ was upgraded yet again and given all the features it needed to keep up with the Joneses.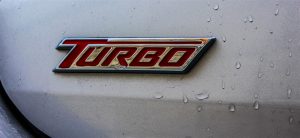 My tester was the top-trim Malibu Turbo LTZ, complete with the 2.0L turbocharged 4-cylinder Ecotec motor. Essentially the same motor as in the Buick Regal Turbo I drove earlier this winter, the Malibu is tuned to make 259-horsepower and and 260 lb-ft of torque. The only available transmission is a 6-speed automatic with a manual-shift mode. This amount of power coupled to front-wheel-drive (no AWD is available on the Malibu) means that if you hammer on the throttle, there will be a bit of wheelspin. Turbocharged power does propel this Malibu along nicely – I never found myself worrying about not having enough oomph to pass on the highway. Accelerating from lights is never an issue either; t It's definitely a nice upgrade over the regular 2.5L 197-horsepower engine in the base car.
The Malibu handles quite nicely for a midsizer – steering isn't quite as direct or satisfying as either the Honda or the Mazda, but it's vastly improved over the GM sedans of yesteryear. My tester was equipped with some beefy winter tires on the polished 19" machined-face aluminum wheels, and they definitely helped the car hustle along in snowy conditions. A feature an enthusiast like myself would always appreciate (especially in modern cars with all their gizmos) is the presence of an old-fashioned conventional handbrake.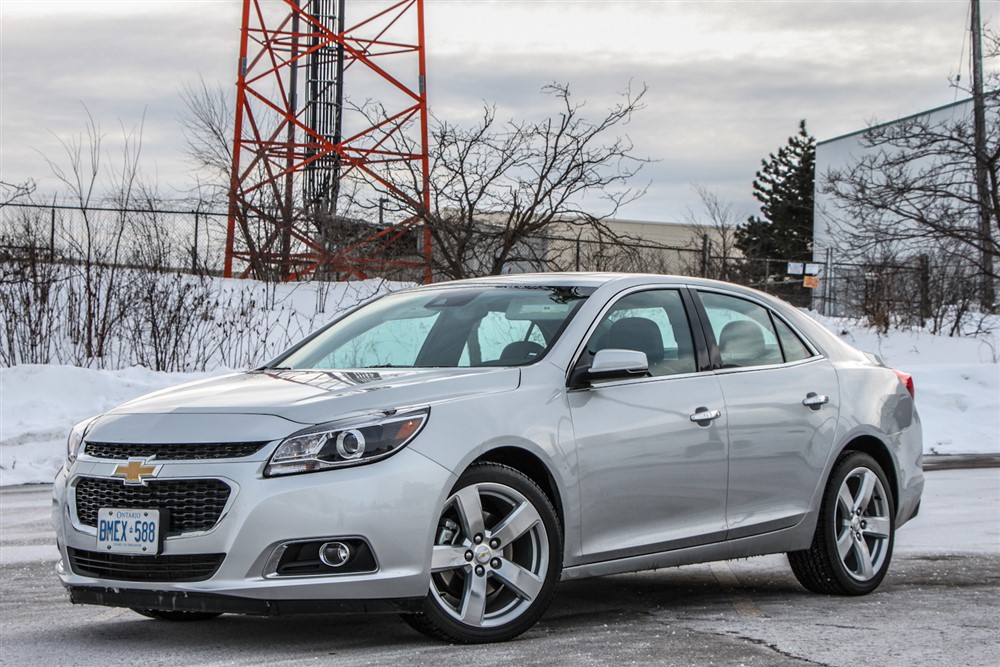 In typical Chevrolet fashion, the LTZ badge on the trunk means this car comes seriously loaded. My LTZ (2LZ Package) tester is the highest trim-level Malibu one can buy in Canada, and comes in at just over $35,000. The usual toys like heated leather upholstery and a sunroof are on board, along with driver aids such as Forward Collision Alert, Side Blind Zone Alert, Rear Cross Traffic Alert, and a rear-view camera. I noticed that in snowy conditions, the salt and other muck from the road would cover up the sensors to these systems and cause a slew of beeping from the car at any given time. Thankfully, a few button presses is all it takes to shut it all off.
Chevy's MyLink system is improved for this year as well – I found it particularly simple to pair my Nexus 5 using Bluetooth and use it for both streaming music as well as making/receiving calls. The text messaging feature was particularly entertaining; each time I received a text message, the system would read it out loud through the speakers. It also gives the option to reply to the text using the car's voice recognition system. It's not the most intuitive, but I found it works reasonably well. The MyLink system is definitely better than Mercedes-Benz's aging voice recognition system.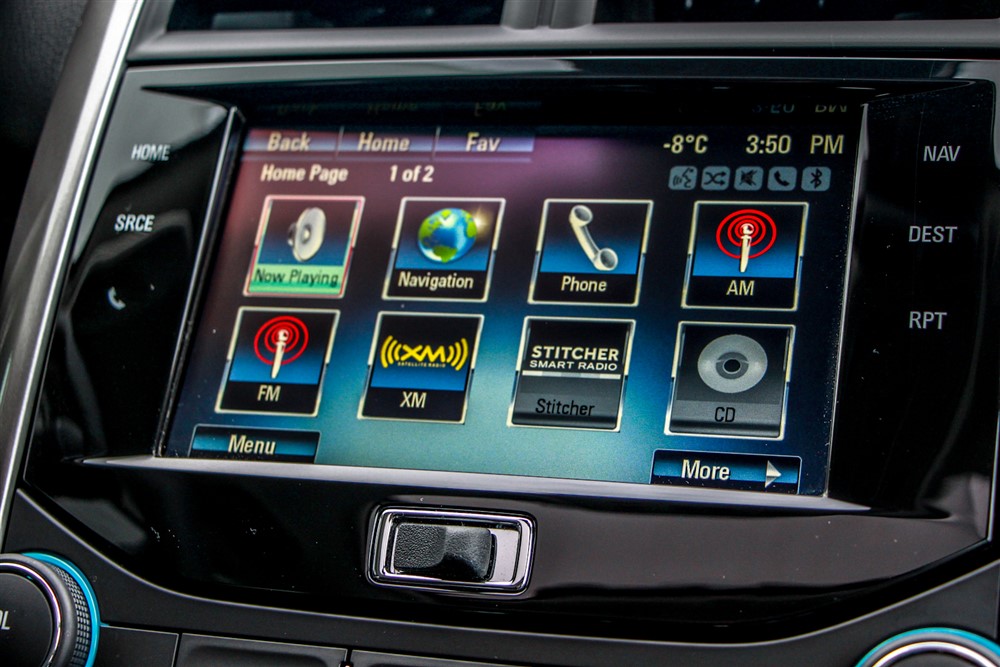 Malibus have never been known for their interior design or quality. In fact, I fondly remember growing up with a couple of Pontiac Grand Ams of the 1990s in the family, and recall constantly giving GM criticism for their poor interiors. This new car is a serious upgrade from the midsize sedans I owned years ago. The button placement is decent enough, everything is exactly where you'd expect it to be, and there are no surprises. However, I will say that the materials are still not quite where I would expect. The Buick Regal (the sister car to the Opel Insignia sold in Europe) feels far more upscale.
I definitely did like the new Chevrolet Malibu. I used it on a commute consisting of mainly highway mileage, and managed to average 9.1L/100km. It was pretty responsive on a little run through some backroads, and didn't really hurt fuel economy at all. There was a day a few years ago when Malibus were destined for rental fleets. I still feel as though this new car lags behind the segment leaders a little bit, but it's an entirely competent entry and is certainly not deserving of the full-time Avis fate. All that being said, the new Malibu Turbo makes for a great road trip vehicle and definitely a great, affordable option for somebody who spends a lot of time behind the wheel of their commuter.
2014 Chevrolet Malibu Turbo Gallery
See Also:
2014 Honda Accord Hybrid Touring