As an automotive purist, I'm partial to small cars with gobs of power. I'm also unmarried and in my mid-twenties. Sport-utility vehicles are really not my thing, although there are a select few that I consider to be a guilty pleasure. However, the Audi S4 was my all-around favourite test car of 2012, and was a very close finalist for 2013. That supercharged-six makes a noise I can't say no to, so when I found out that the new 2014 Audi SQ5 has the very same motor, I just had to spend a week with one.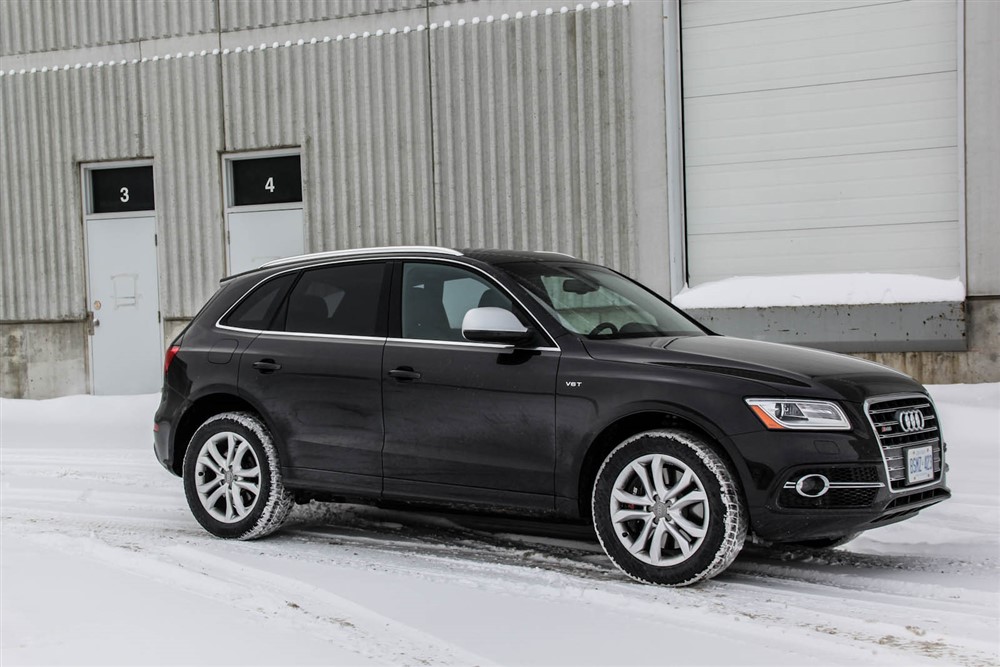 Now it's no secret that this winter has been a rather brutal one. Ice storms, blizzards, and snow days have absolutely destroyed the sanctity of my daily routine. However, the vehicles I have been exposed to this season have turned me from a hater of Old Man Winter into someone who considers winter driving one of the most exhilarating things ever. Plus, ski and snowboard trips make SUVs like the Audi SQ5 stand out even more than they already do.
Despite bearing the "V6T" badge on the side, the SQ5 has the same supercharged 3.0L V6 as the S4 and S5. This engine puts out a lovely 354 horsepower and 348 lb-ft of torque. Words cannot accurately describe how awesome this thing is – it hauls like a freight train. Using the Audi Drive Select to put the engine sound, steering, and engine/transmission into "Dynamic" mode and putting the shifter into "S" opens it up like an animal. Upon engaging full throttle, the exhaust bellows a confident "BLAT" as the SQ5 careens off the line. The sound coming out of this SUV is simply magnificent. Serious performance SUVs such as the Mercedes ML63 AMG and the BMW X5M may have a bit more power, but there is zero thought given to day-to-day practicality or efficiency. They're just way too over-the-top.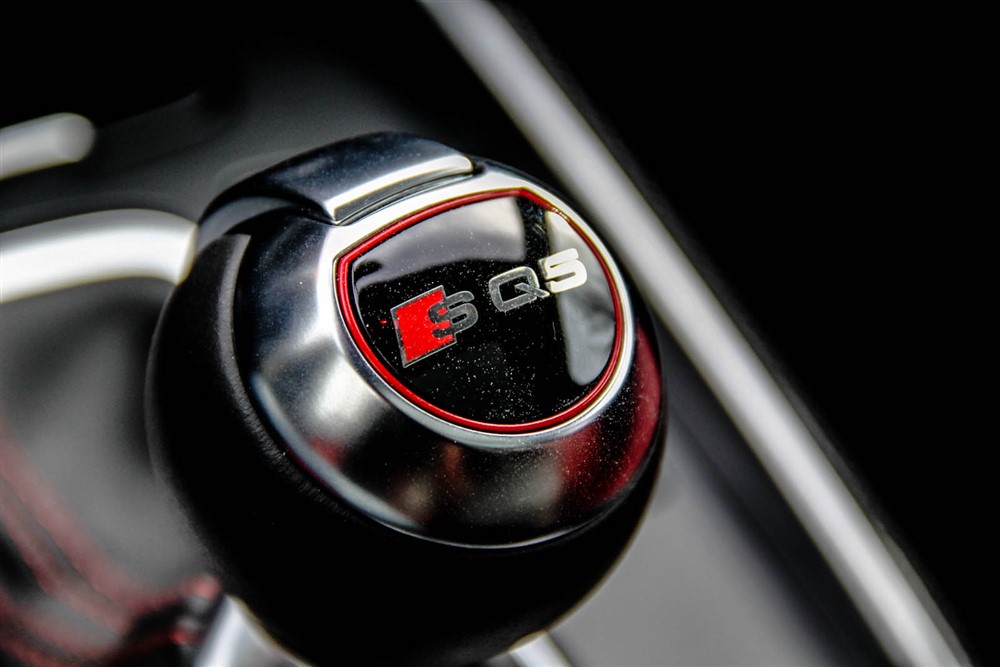 Throttle response is particularly sharp, and the supercharger makes sure the power is available on tap at any speed. Seriously, this thing flies. It sounds like an S4, it feels like an S4, and it corners mostly like an S4. The Audi SQ5 corners pretty well, and has a relatively low centre of gravity for a small SUV. At the end of the day though, it is a small ute and behaves as such. You can't fling it into a corner and expect it to have no body roll or be just as composed as its sedan and coupe siblings. That being said, it does make highway on- and off-ramps particularly fun.
While other Audi products bearing the "S" badge signifying their performance line utilize the double-clutch S-tronic transmission, this SQ5 does not. This may sound like a bad thing, but the ZF 8-speed automatic (shared with the RS7 and S8, amongst other products) is excellent. The shifts are extremely crisp and quick; the layman (or the auto writer who hasn't read the spec sheet first…) would not be able to tell it apart from a double-clutch box. The Tiptronic on the SQ5 is specifically tuned to deliver shifts this sharp. Handling in poor weather is noteworthy too. Audi's legendary "quattro" all-wheel-drive system knows exactly what to do when the roads get dicey. The Audi media relations guys knew what I was in for; my tester was fitted with smaller 19" rims mounted with some particularly hefty Pirelli Scorpion winter tires. When the beauty of the quattro system is mixed with the corporate legendary driving dynamics and good tires, it's a particularly good combination.
The Audi SQ5 is very, very good. However, I can't help but notice that it looks no different than my aunt's base-ish Q5 2.0T. I mean, the regular Q5 is very nice and all, but comparing it to an SQ5 is like comparing a your pet kitten to a cheetah. The SQ5 has a unique flat-bottomed steering wheel, the unique gauges with grey faces, and especially sporty seats. The seats in my tester were finished in two-tone leather – black and Magma Red; particularly classy. It was noticed, however, that when set up into a proper driving position, my six-foot self didn't have as much legroom as I would like to have in an SUV. It's easily forgivable given the fact that the driving position is bang-on.
My tester was the SQ5 3.0 TFSI quattro Technik, which comes completely loaded. The Lava Grey Pearl Effect paint is an $800 option, and the box for the gorgeous S-Line 21" wheels was also ticked off – an additional $1,000. The total? $61,400. For this price, you also get a panoramic sunroof, full Nappa leather trim throughout the cabin, Audi's MMI multimedia interface with navigation (easily the best system in the industry), and heated seats. Also, I may sound like a broken record about this, but the Bang & Olufsen sound system Audi uses is absolutely mind-blowing. It's seriously one of my favourite in-car audio systems available today.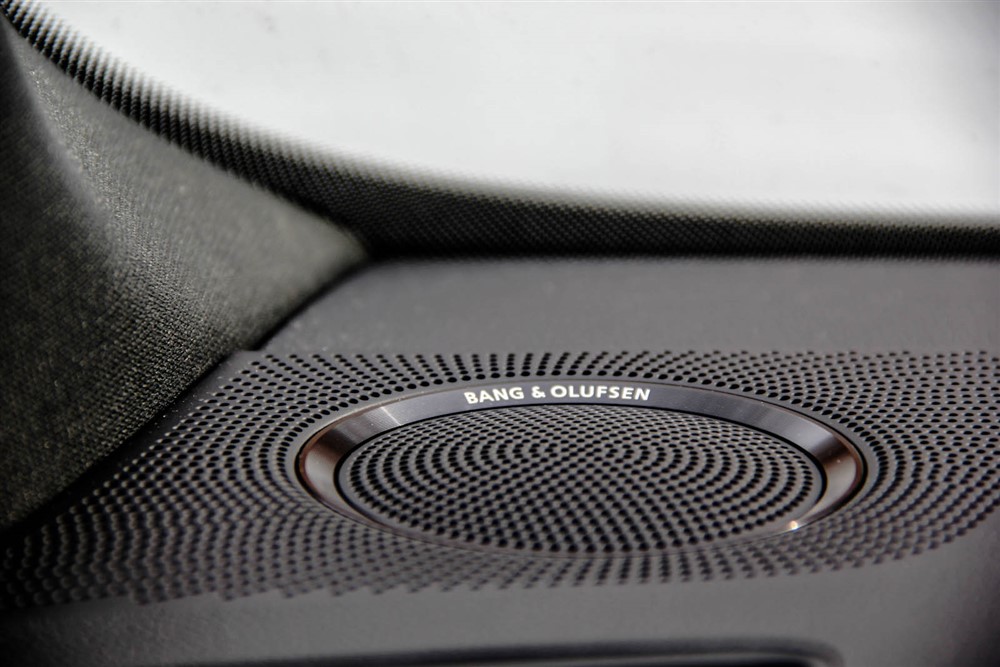 Those expecting 500+ horsepower and a competitor to the other performance SUVs from Germany just might come away a little disappointed. However, that all boils down to expectations. I adore the 2014 Audi SQ5, but then again, why wouldn't I? It is superbly equipped for just over $60,000, has over 350 horsepower, and can be driven both year round as a commuter and be an absolute blast on a Sunday track day. Before this road test, I declared that there were only four SUVs I could see myself potentially owning the day I decide to become a family man. Now there are five, and this SQ5 is number one on that list.
2014 Audi SQ5 Gallery
See Also: