Only 500 units of this new, limited-edition Focus RS will be coming to Canada.
The fans spoke and Ford listened. Announced today, Ford unveiled a brand new, limited edition Focus RS to celebrate the end of its production run. Only 1500 units will be arriving in North America, 500 of which will be coming to Canada, so this will be the last chance for anyone contemplating the RS to get their hands on one.
The RS screams performance and the limited-edition RS brings a subtle increase in performance with a new mechanical limited-slip differential developed in-house at Ford Performance. The enhancements to the differential allow for the carry of more speed through a corner as well as increased acceleration on the way out. The standard all-wheel drive helps achieve this as well.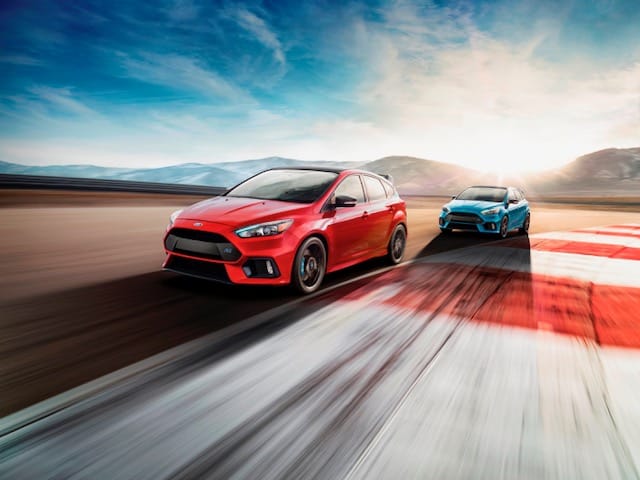 Under the hood remains the same 2.3-litre EcoBoost engine producing 350 horsepower which propels the RS to 100km/h in 4.7 seconds. Drift mode remains standard, as does Torque Vectoring Control. New exterior styling features include the addition of a "Race Red" colour, alongside "Nitrous Blue", and all Focus RS models will feature gloss black roofs, mirror caps and rear wings to differentiate them.  The 19" forged wheels will be offered standard on all new models. Inside the cockpit remains largely unchanged. Buyers will receive carbon fiber skin wrapped door handles, handbrake levers and boost gauges and Canadian RS models will come with all options from the RS2 package – namely multifunctional RECARO seats; a heated steering wheel and mirrors; and voice-activated navigation system – standard.
Deliveries of the 2018, limited-edition Focus RS will begin in late 2017.