Packing a Turbo Inline-4, sophisticated styling and 5-doors, the Civic Hatchback will prove potent in the hatchback segment.
The 2017 Honda Civic Hatchback is expected to arrive in Canada Fall of 2016, joining the 10th generation Civic sedan and coupe. A few months ago we saw the release of the Hatch concept which Honda has not altered very much to arrive at the final product. With this model, Honda aims to capture the hatchback segment it missed out on last generation, where the competition such as Mazda and Toyota thrived. The Civic Hatchback will be the platform on which the long anticipated Civic Type R will materialize.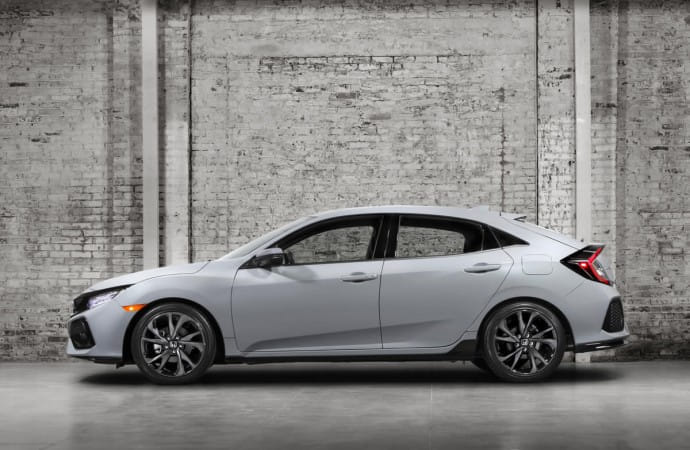 Boasting practicality, European styling and fostering the same platform as the Sedan and Coupe, the 2017 Honda Civic Hatchback will prove to be a strong competitor in the segment. The 1.5L Turbo engine will power every hatch model offering the same, if not better, driving dynamics as its siblings. The Hatchback will come in 3 trim levels with two different power outputs generated from the same turbo in-line 4. The LX trim level will pack 174 horsepower and 162 lb.-ft. of torque while the upper tier Sport and Sport Touring models will generate 180 horsepower with 162 lb.-ft. of torque. The choice of a 6 speed manual or a CVT are available.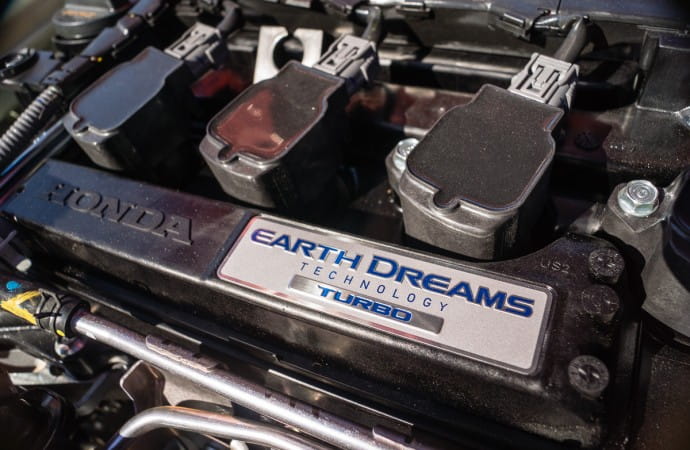 Fuel economy is one of the top priorities for this segment. The 2017 Civic Hatchback is expected to average about 7.2L/100km for all trim and transmission combinations. A more rigid and lightweight body helps achieve this fuel economy while also provide more nimble handling. Contributing to the driving experience is the new chassis design which features a fully independent suspension system with front and rear liquid filled bushings, a sport-tuned power steering and disc brakes with Electronic Brake Distribution and Hill Start Assist.
Design on the inside and out takes cues from other 10th generation Civic models. The exterior has sophisticated body lines with modern head and tail light designs, while the interior carries through the same premium features and quality. A noteworthy design choice is center-mounted exhausts for Sport and Sport Touring models.
The Civic Hatchback will undoubtedly be safe whether or not one chooses to opt for the full suite of driver assistance options as found in the other Civic models. Honda is aiming for the highest crash test ratings for this model in both NCAP and IIHS which will ensure the Civic Hatchback is a good choice for buyers concerned about safety.