Ford Focus RS confirmed for North America! Could other competitors follow-suit in bringing their own pocket rockets?
Some say that Europe always gets the best hot hatches. Whether it be the Civic Type R, the latest Golf R, or the Ford Focus RS; North American fans have always signed petitions trying to convince automakers to bring these pocket rockets over the Atlantic. However, Ford CEO Mark Fields has confirmed that the North American market will be getting the Ford Focus RS.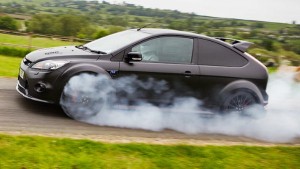 The last Focus RS was powered by a 2.5-liter five cylinder engine that ran a health 305 horsepower. The new one that is coming here is still under development, but it has been rumored that the 2.3-liter turbo four cylinder that is in the Mustang EcoBoost might be used. There is also debate on whether or not the RS will feature an AWD system or just front wheel drive. Either way, I will be excited to see what kind of pressure the RS puts on competitors like Mazda, Honda, and Volkswagen. Hopefully they decide to follow-suit.