It really is a baby S-Class this time |
The entry-level luxury class is one of the most important and competitive segments out there. With contenders like the BMW 3-series, the Audi A4, and more recently, the Volvo S60, it's almost as if there is no poor choice in the segment. The previous-generation Mercedes-Benz C-Class (chassis code W204) was a sharp-looker when it was first introduced in 2008, but was getting pretty long in the tooth near the end of its cycle. We borrowed the latest model, a 2015 Mercedes-Benz C300 4MATIC, based on the new W205 chassis, and put it through some tests to see how it stacks up against its competition.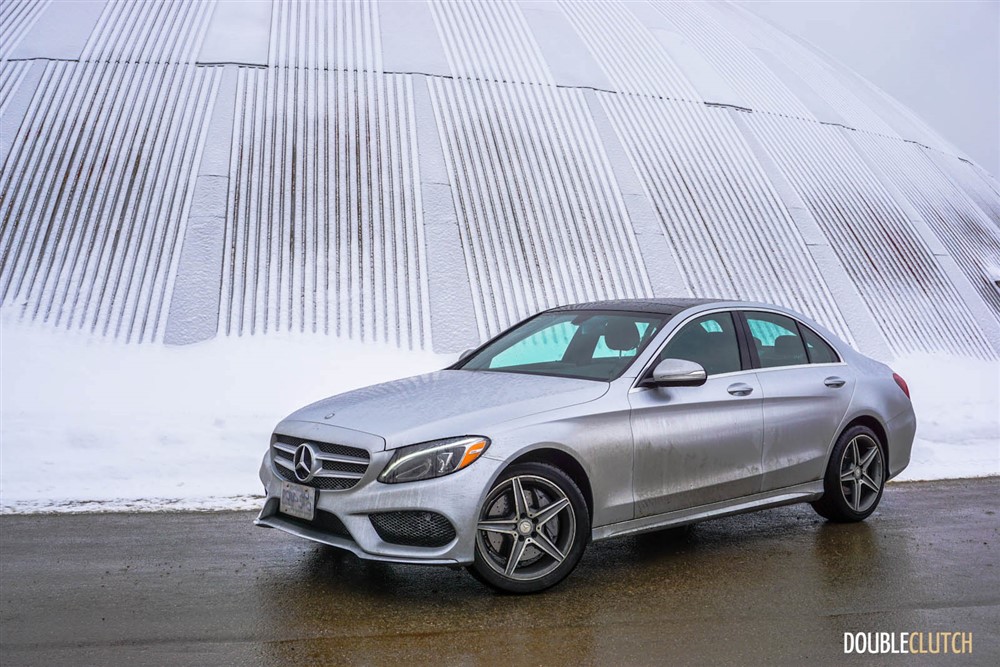 First things first, the new C-Class looks absolutely magnificent. It ditches the outgoing car's edgy styling in favour of more conservative, swooping lines. I say conservative, but I don't mean this in a bad way at all. It shares its level of elegance with one of the halo products in the Mercedes-Benz lineup, the current S-Class. LED accents on the headlights and taillights, sharp 18″ AMG wheels, and a fixed emblem on the hood as opposed to the three-pointed star hood ornament help my C300 tester remain modest yet exceptionally classy. It's new, but it's unmistakable as a C-Class. This car is also equipped with a panoramic sunroof, which appears black from the outside; an upscale touch that its competitors have yet to offer.
The old C300 packed a 6-cylinder engine, but just like the rivals, Mercedes-Benz has done away with the 6-cylinder in the entry-level model and they're keen on offering forced induction. This C-Class is equipped with a 2.0L turbocharged 4-cylinder engine, good for 241 horsepower and 273 lb-ft of torque. These are numbers very similar to the BMW 328i, which offers 240 and 255, respectively. The added torque is instantly noticeable, as the C300 no longer feels like an entry-level model in the Mercedes lineup (this spot has now been claimed by the B250).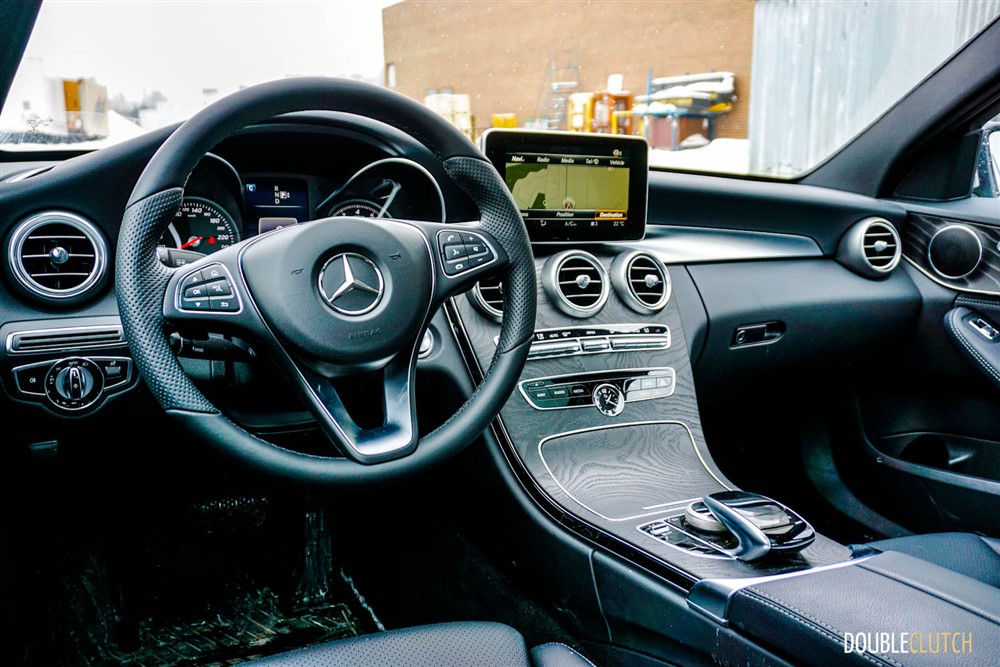 Like everything else bearing the three-pointed star, the C-Class is exceptionally smooth. It delivers power in the most butter-like way imaginable. There's very little turbo-lag, but throttle tip in isn't as sharp as I'd like. With the "Agility" set to "Sport+", which sharpens throttle response, adjusts shift points, firms up the suspension, and toys with power management, the C300 scoots along effortlessly. Cruising on the highway, the 7-speed automatic transmission (the only one available) keeps the revs down low. I used "Eco" mode and maximized fuel efficiency, which also resulted in the quietest ride possible. Also, something interesting is that when the car is in "Sport+" and you upshift manually using the paddles on the steering wheel, the exhaust lets out a "BLAT" not unlike that of the hot little CLA45 AMG.
It's not just smoothness; the C-Class excels in comfort. Even before we begin to tally up all the options and packages that were equipped on our test car, the build quality and overall attention to detail is just staggering. The dashboard materials are finished with matte wood, which looks great. Polished aluminium and metallic accents ensure an upscale interior with no compromises anywhere; even the adjustments for the power front seats are pleasant to look at. The doors close with a confident "thunk", giving the impression that this car is carved out of a single block of steel; it's just so robust all around.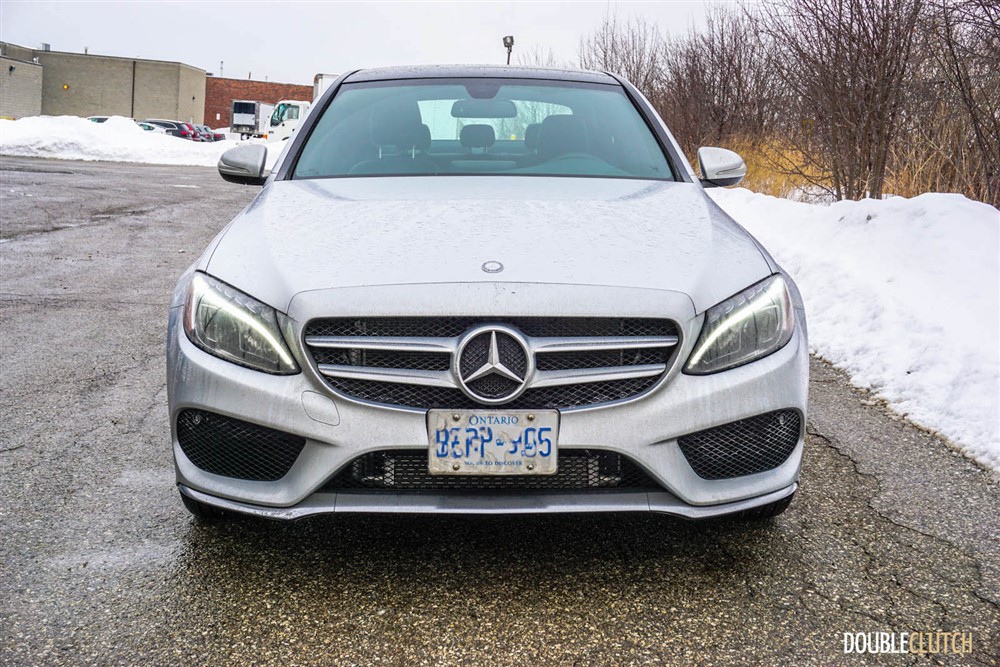 After the introduction of the CLA-class last year, the C300 was given a chance to shift ever-so-slightly upmarket. This one starts just over $43,000, and with some packages tacked on, my test car was a touch over $50,000. It sounds expensive, but it's not difficult to equip a BMW 328i or Volvo S60 T6 to this level. We actually tested a 4-cylinder S60 with front-wheel-drive that was priced right about there, and the C300 comes with 4MATIC all-wheel-drive for those icy, stormy days. Running on exclusively premium fuel (because it's turbocharged!), I was able to wring numbers averaging 9.2L/100km out of this tester. I must mention that along with cold temperatures, this particular example had less than 700km on it at the time of the test, so fuel economy should improve drastically after the engine has been broken in properly.
Adding to the $43,000 base price for the C-Class, my tester had the $1,500 Sport Package (sport suspension, AMG styling package, and 18″ AMG wheels), the $3,700 Premium Package (panoramic sunroof, rear-view camera, storage package, and COMAND navigation), and the $2,400 Premium Plus Package (ambient lighting, keyless operation, PARKTRONIC park assist, and Sirius satellite radio). The MB-Tex leatherette interior, Mercedes-Benz infotainment, and dual-zone climate control are all standard equipment.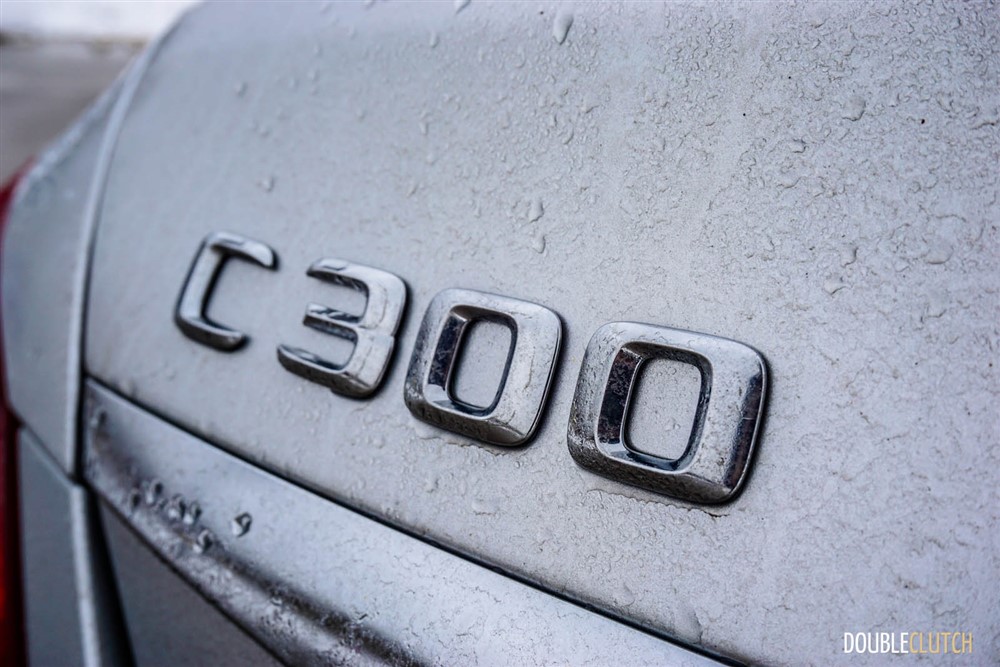 My parents actually own a previous-generation E-Class, and the COMAND infotainment system on their car is infuriating. This was the last year Mercedes-Benz offered this system without a central controller or "mouse"-like device. To this day, these cars do not offer a touchscreen, but the system in the new W205 C-Class has a touchpad that you operate with your finger. It's actually a very cool setup and does the job very nicely. Unfortunately, Mercedes still requires you to use their own proprietary cable in order to use the iPod integration with the factory system. Higher-end C-Class models also offer the seriously awesome Burmester stereo, which in my eyes would be a worthwhile upgrade.
I genuinely liked this car so much that I would consider putting my money down on one. The only things that are in dire need of improvement are such small factors that they wouldn't really impact a purchase decision for most buyers. Firstly, the C-Class could use some sharpening of the graphics on the infotainment system. The rear-view camera is one of the best I've ever seen, so I don't quite understand the discrepancy there. Additionally, the automatic start/stop system is meant to save fuel, and works very well, but the system is a bit rough.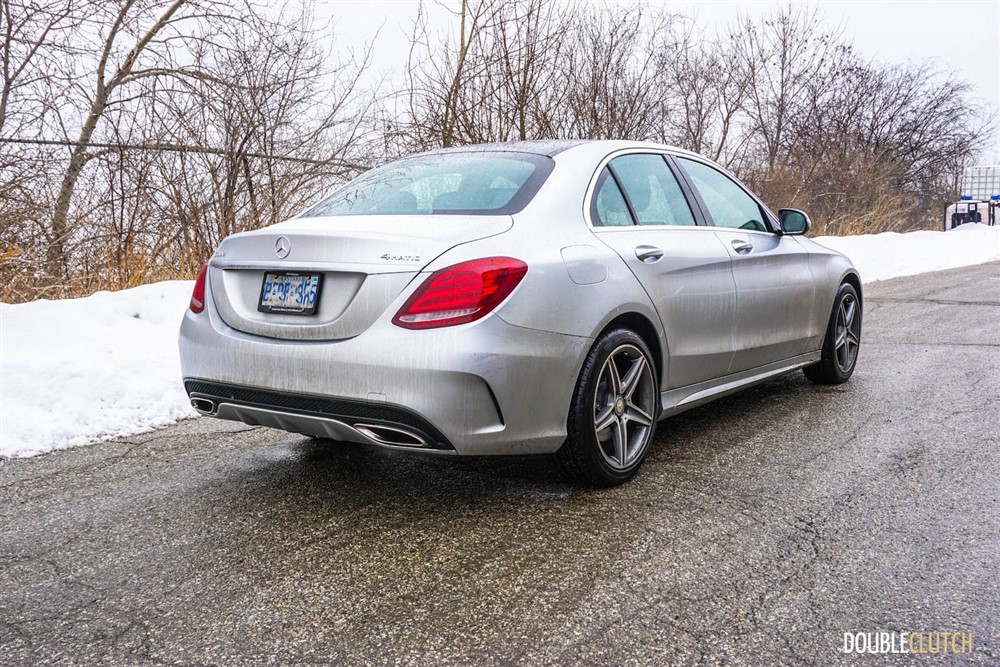 There's definitely something special about jumping into a new product with a Mercedes-Benz badge on it. Accommodations all around prioritize pampering the driver and all passengers in the utmost comfort, with no expenses spared to ensure precision in delivering a fantastic driving experience. I have a huge soft spot for old Mercedes-Benz products; we had a few W126 S-Class diesels as well as a W140 300SD in the family while I was growing up. The W202 and W203 examples of C-Class sort of lost their way with detail and went towards economy. This new one though, it really is something else. It's the best C-Class ever, and I think Mercedes will have a hard time besting it when it's time for a new model in a few years.
2015 Mercedes-Benz C300 4MATIC Review