Subawooooooo! The Subaru BRZ, and its sister car, the Scion FR-S, have been at the top of my "to-drive" list since well before their introduction.
The Subaru BRZ, and its sister car, the Scion FR-S, have been at the top of my "to-drive" list since well before their introduction. All-new for 2013, the "Toyobaru" joint venture to produce a true enthusiast's sports car has proven a huge success throughout the car community worldwide. Though I was initially supposed to be driving the BRZ and FR-S in August, a series of stipulations continued to arise (both from our side as well as the manufacturers') and the 2013 Subaru BRZ became a 'unicorn' for me.
I can truly say that I have yet to be as excited to pick up a press vehicle as I was the BRZ at Subaru on a cold autumn Monday. There's no mistaking the styling for any other car on the road. Enthusiasts and non-enthusiasts alike appreciate the car, as I received at least one smile or thumbs-up for every five minutes I was on the road with the little Subaru. Also, it's important to note that at just 166.9″ long, the BRZ is surprisingly tiny. At 6'0, I was pleasantly surprised that I was far more comfortable in the Subaru than I have ever been in any iteration of the Mazda MX-5.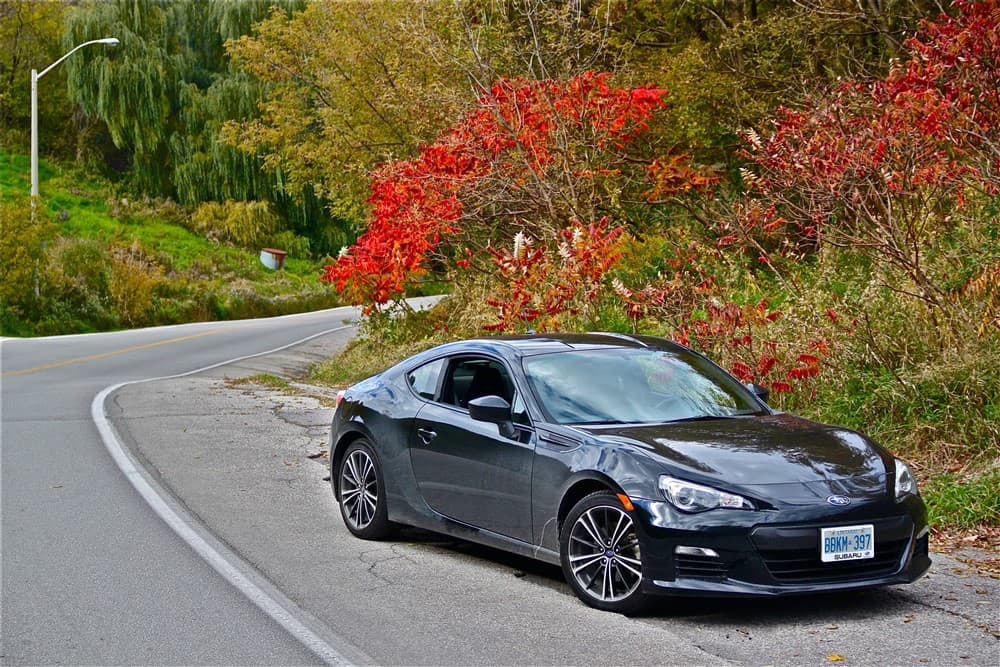 With just 200-horsepower and an observed 0-100km/h time of 6.4 seconds, the BRZ isn't fast by any means. In fact, when you think about the fact that a new Camry V6 can hit 100 in 5.7 seconds, this "sports car" is pretty anemic in a straight line. If all you want is straight-line power though, please, by all means, go over to your nearest Ford dealer and buy the most powerful Mustang your wallet can afford. The BRZ is about having the best all-around driving experience for $25,000; and that it does just wonderfully. While an automatic with paddle-shifters is available, the 6-speed manual had some of the best shifting action I've ever experienced. The shift throws aren't too short, but they aren't too long either. The clutch is just about perfect.
While there's no denying the sheer adrenaline rush you get when driving supercars at high speeds, throwing all-wheel-drive Evolutions into corners, and hustling muscle cars down the drag strip, there's a certain beauty in driving a car like the BRZ (or even its competitor, the Mazda MX-5) with your foot to the floor. I can guarantee that 90% of Ferrari or Lamborghini owners lack the ability and tools (i.e. racetrack) to be able to drive their vehicle to its full capability. With the BRZ, I found myself being able to get very close to its full potential during my daily commute. Every turn, straight strip, twisty road, and even tunnel was an absolute blast to drive through.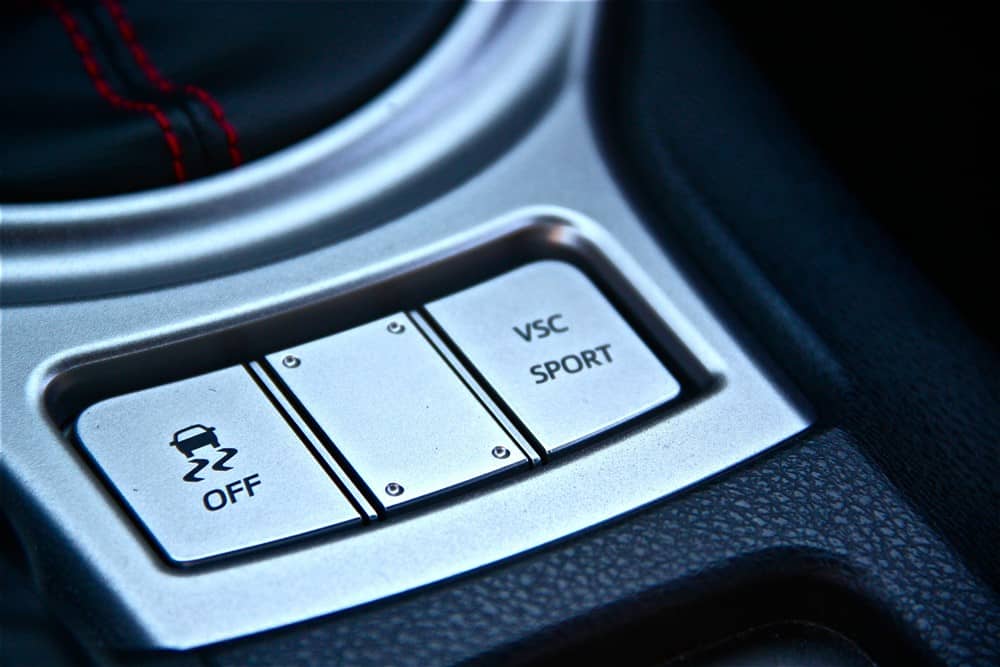 As this really is a "true sports car", the equipment list in terms of luxury amenities is slightly lacking. This isn't necessarily a bad thing though; if you prioritize having a power sunroof over an aerodynamic roofline, and heated seats over perfect sport seats, you probably shouldn't bother with this car. The "VSC / Sport" button turns off stability control and puts the car into Sport mode. Pushing this, and turning off the traction control will bring out the 16-year old in even the tamest of drivers.
My BRZ tester did come with projector HIDs, LED daytime-running-lights, a navigation system, and a stereo that sounds half-decent. I did however have a gripe with the Pioneer AVIC stereo. Much like the one in the Impreza I tested a few months ago, it's absolutely dreadful. I'd much prefer a standard unit that actually looks like it belongs in the car, with a simple auxiliary or USB input, and a CD player that can play MP3s. The AVIC does have features, but it looks like it's been installed by your local Geek Squad and lacks any sort of user-friendliness.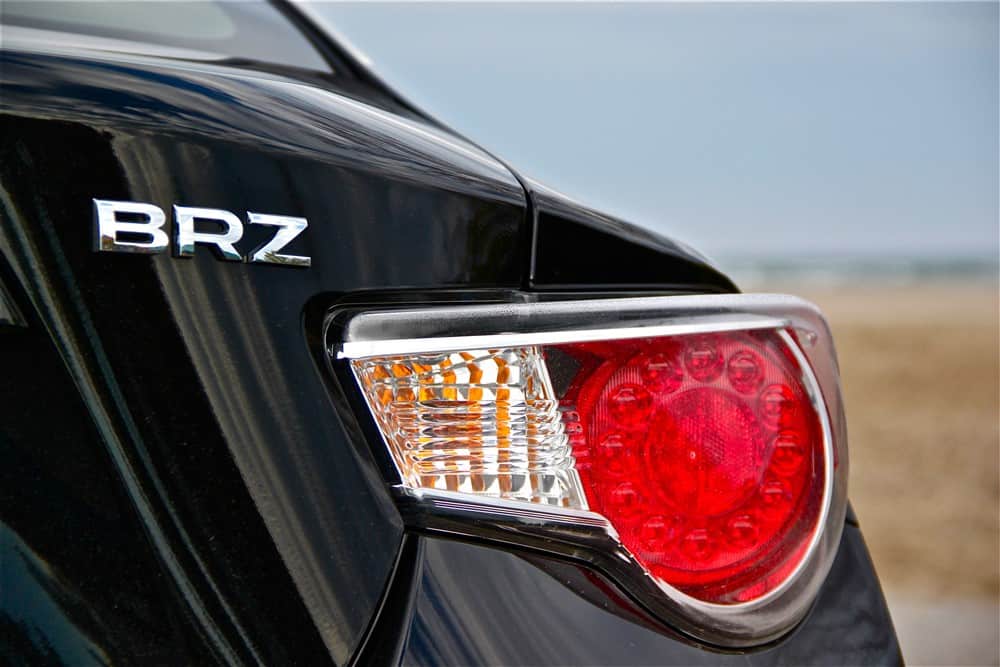 I often question myself as to whether or not I'm too critical on certain aspects of cars. Spending some quality time with a car like the BRZ erases such questions. When the only thing I can find wrong with a car is a complicated stereo, you know they've done it right. To those wondering whether or not enthusiasts and critics have created far too much hype over this car; it's not for nothing. Is it overrated? Absolutely not. The BRZ is one of the best cars for sale on the market today, bar none.
2013 Subaru BRZ Gallery
6 comments