The Model X makes its Global Debut as one of the first electric, luxury SUV's!
Tesla has been waiting a long time to launch its Model X. It has finally taken the opportunity to make an official release of the production model, here in Canada at the 2016 Canadian International Auto Show.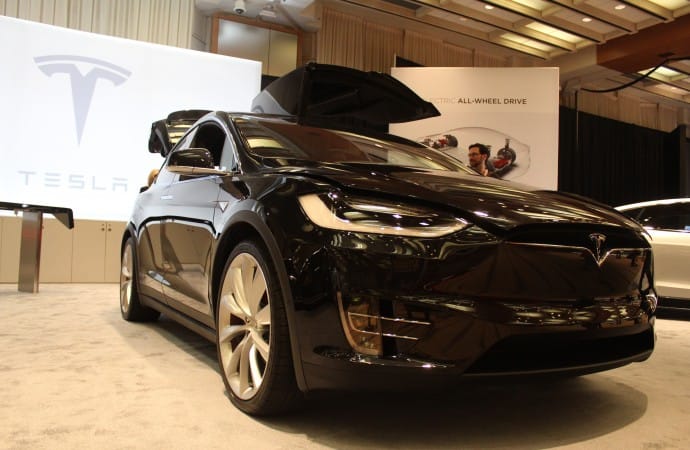 As mentioned in the top 10 cars to look forward to in 2016, the Tesla Model X has finally announced production and sale to the global consumers, after a long time sorting out quirks and bugs in the vehicle and computer systems. Tesla puts a large focus on the safety of its cars and customers. Built in a similar way as the flagship Model S (i.e. large crumple zone, more reinforced pillars, etc.), the Model X is expected to receive a 5 Star crash test rating in all categories. Features preventing accidents include automatic emergency braking, side collision avoidance, and an autopilot system that uses forward looking camaras with radars and a 360 degree sonar sensors to propel the vehicle in a safely manner.
A key highlight of the Model X are the space saving rear "Falcon Wing" doors that provide easy access to the rear for passengers and cargo which also have the ability to open and close when it senses a driver approaching the vehicle.  The doors are an another area of innovation that Tesla introduces with the Model X. Moving on to the inside, the plethora of technology does not end. "Monopost" seats have the ability to move independently providing each passenger with their desired seating position. An interesting engineering feat is the front windshield which stretches past the conventional cut off and creates a panoramic effect over the driver and front passenger, increasing outwards visibility. As found in the Model S, the Model X features a 17″ center control panel that adjusts literally every feature in the vehicle.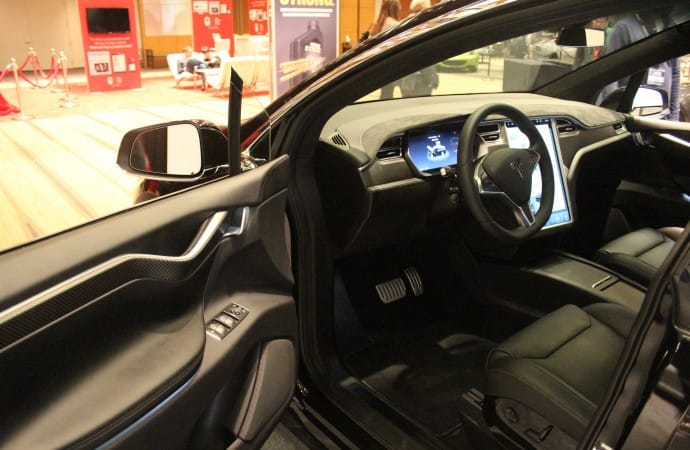 The Model X features dual motors which provide power to each wheel and control torque between the front and rear, rendering the Model X a proper all-wheel drive SUV. For a vehicle of this size, the Model X has the get up and go of cars in completely different segments. If one ops for the P90D, the Model X becomes a rocketship; hitting 100km/h in less than 4 seconds. What other vehicle can do this and achieve 89MPGe, besides the Model S? In fact, the Model X achieves such efficient numbers due to a drag coefficient of 0.24, the lowest of any SUV in history!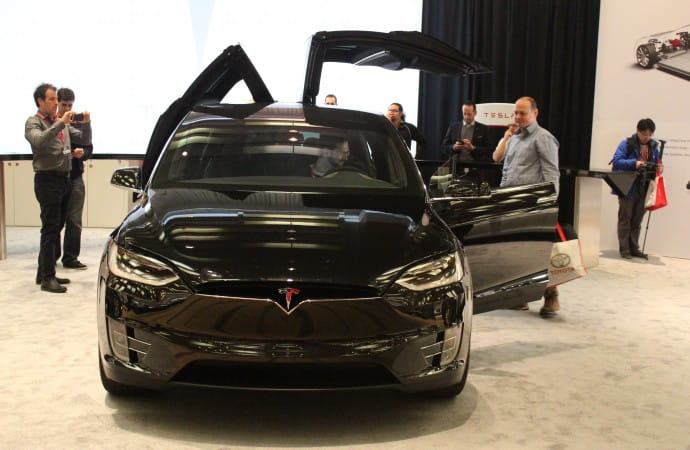 Overall, the Model X is a segment leader. Coming with a huge range of industry leading innovations and unfathomable performance figures, the Model X is something you don't want to miss!