A more sporty appearance, redeveloped platform and improved driving dynamics sets the new Q5 apart from its predecessor.
Audi has introduced the all-new Q5 at the Paris Motor Show, which features a revamped body, refreshed platform and a more spacious interior.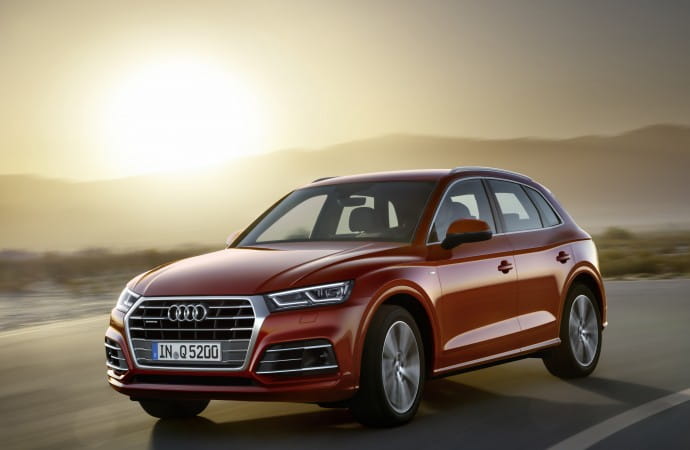 Its undeniable that the new Q5 takes design elements from the 2017 Q7. A more sporty stance, flared grille and redesigned "dynamic" lights give the overall body a more sporty and streamlined appearance while highlighting the progressive changes in the cosmetics department . This generation offers buyers the choice of five different trim lines including sport and design, the S line sport package, design selection and the S line exterior package. Each package is distinguished by its own elements such as full body coloured panels in the Sport line.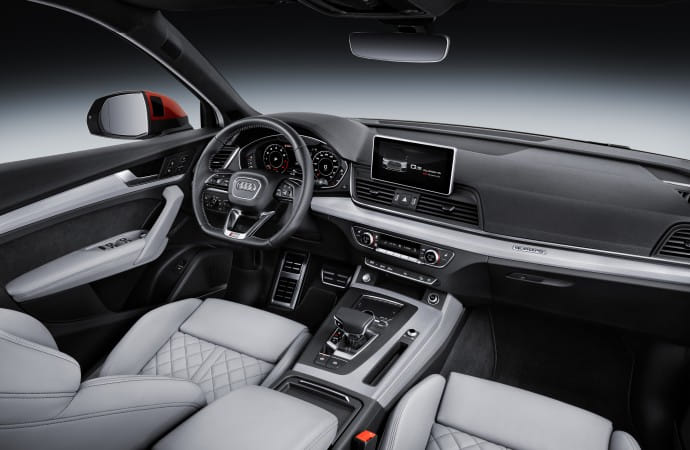 Inside the Q5, a larger cabin increases the amount of room available for 5 passengers. The interior is redesigned to maintain consistency across Audi's new line-up of vehicles. Depending on the trim line one opts for, different features become available, such as ambient lighting, massaging seats, the Audi Virtual Cockpit and a heads-up display. Increasing utility of the cargo area are adjustable rear seats with the ability to split into three segments. Air suspension is also available to allow the rear of the vehicle to lower for extra convenience.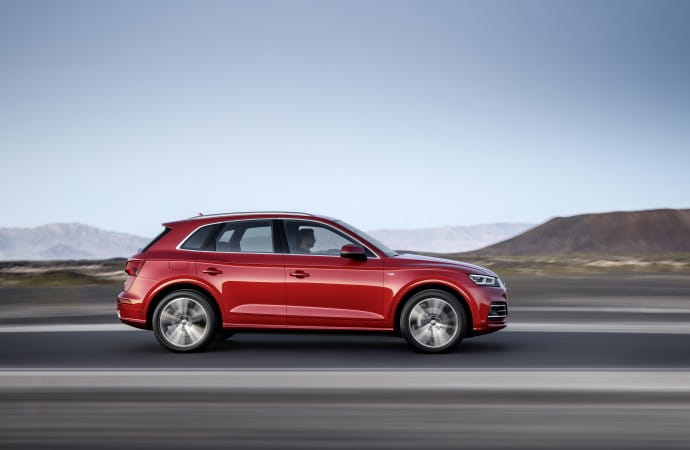 The new Q5 sheds around 90kg of weight and achieves greater aerodynamic efficiency. These characteristics, along with Audi's 2.0TFSI engine help the vehicle achieve 6.8l/100km combined fuel economy, while outputting 252HP. Europe will receive four TDI engine options while North America can be expected to receive Audi's 3.0 TDI. Transmission options include an 8-speed tiptronic (paired with the 3.0 TDI engine), a 7-speed S Tronic and a 6 speed manual (most likely reserved for international markets).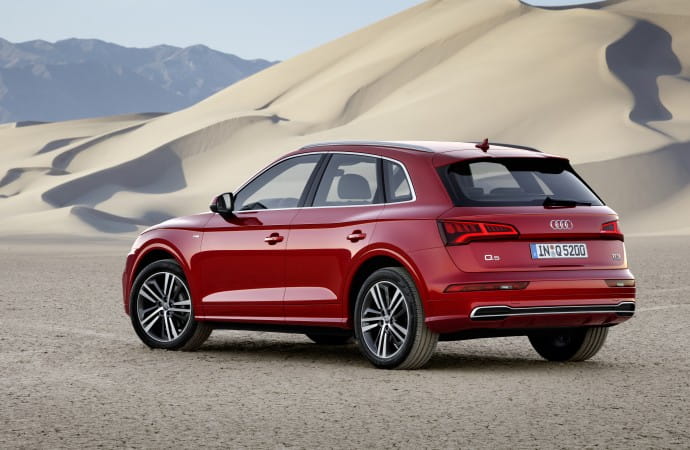 The new Audi Q5 will use a fully redeveloped drivetrain system. Audi's quattro Ultra Technology will allow the front wheels to be decoupled from the rear wheels, allowing the engines to supply power only to the front in times where efficiency is a priority. When sportiness takes precedence, the quattro system uses torque vectoring to refine handling and improve driving dynamics. Driver assistance packages are also available for the Q5. These are included in three new packages called Tour, City and Parking, each with their own set of features.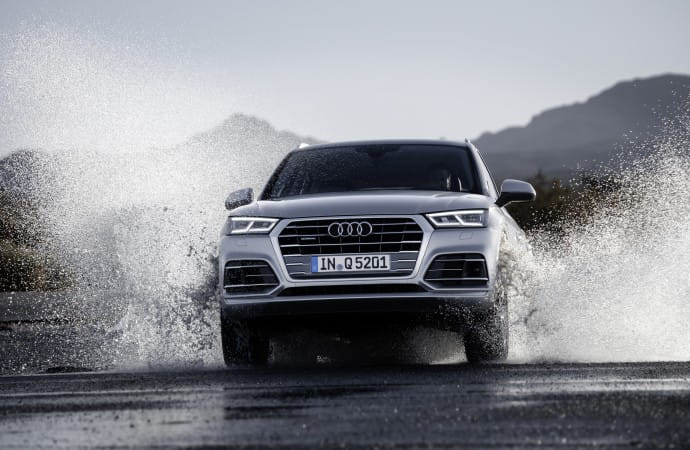 The new Audi Q5 takes what was good with the last generation and enhances it with new technology and a cosmetic refresh. The second generation will be built at Audi's newly constructed Mexico Plant, with deliveries beginning in Europe at the start of 2017.