It took no time for Tesla's Model Y crossover to become one of the world's best-selling vehicles. It's a testament to how much the EV market has grown, and shows that Tesla is at the forefront of converting the masses to EV ownership. For a while, I wondered what's it like to live with one, and what exactly draws so many customers to give up their internal-combustion rides and switch to EV ownership. Well, we have a unique opportunity to conduct a long-term review of a 2023 Tesla Model Y Long Range AWD, to experience what true EV ownership is like, and to find out why this car converts so many to EV ownership — because I'm one of those converts.
Replacing my daily driver, a 2007 Lexus LS 460, I picked up a long-range, dual-motor Model Y earlier this year. This configuration is arguably the most sought-after Model Y among Canadians, offering all-wheel-drive and a 531 kilometres of range. I opted for Midnight Silver Metallic and 19-inch wheels, along with the optional white interior for an extra $1,300, and the third-row seating for an additional $5,300. Interestingly, these two options are no longer available.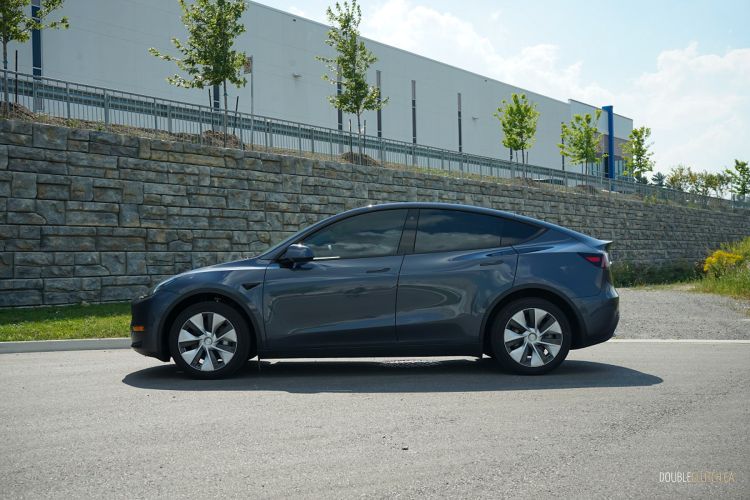 Outside of colours and wheels, Tesla doesn't offer much else in terms of customization. The Model Y looks fairly cookie-cutter with minimal exterior details. The lack of a front grille makes it look like it's wearing a face mask. The overall look shares comes across like a stretched and ballooned Model 3; even the headlights and tail lights are shared between the two. Some may like the look, others might think it lacks character. I find certain angles attractive — the sloping roof with the kinked hatch acting like a built-in spoiler is my favourite angle, and if you look at the Model Y from the fenders up, it has the silhouette of a sports coupe. But overall, the Model Y looks thick and heavy with its wide rear end. Suffice to say, the styling probably isn't what's drawing you to the Model Y.
The Model Y's interior really takes getting used-to. I'd use two words to describe it: "unconventional" and "bare." There's nothing but a huge, 15-inch display in the middle of the dashboard, a steering wheel with two scroll wheels and two control stalks, and that's it. There's no speedometer or heads-up display; everything is displayed on the central screen, including your speed. The interior is appealing if you're into the minimalistic Scandinavian vibe, and the optional white seating adds much-needed life to the cabin.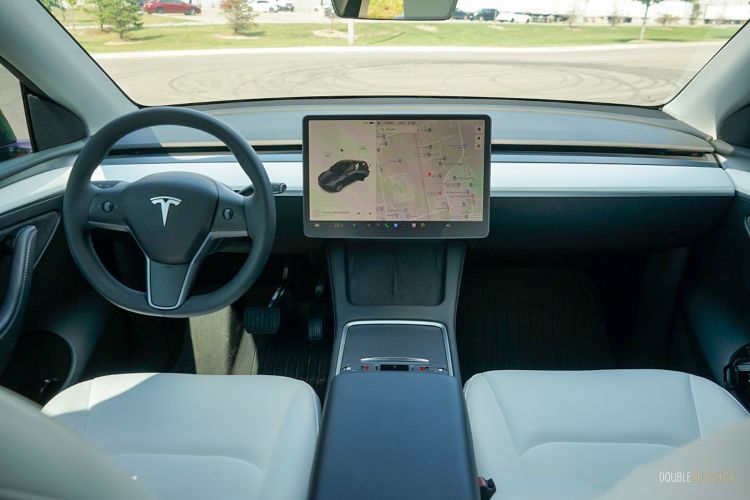 The centre screen controls everything, including climate controls, the hatch and glove box opening, seat adjustments, infotainment, and much more. It's easier to list what it doesn't control — the windows, turn signals, gear selection — but the screen is responsive and the graphics give off an iOS vibe. Once I got through my thick skull that literally everything is done through the screen, it became intuitive. What still throws me off is the lack of an on/off button. You just hop in, and the Model Y is ready to go. When you get to your destination, put it in park, get out, and go. You don't even need to press a lock button. Driving the Model Y really felt like a whole new experience.
Everyone bashes Tesla about interior quality and fit-and-finish. My Model Y has been mostly OK. I didn't have any big panel-alignment issues, but material quality is a mixed bag. The seats are supple and Tesla uses plenty of soft-touch materials everywhere. The only upholstery option is synthetic leather; it feels about as good as the real thing, but at the Model Y's price point, I'd want the real thing. The steering wheel feels a little rough and lacks the softness of leather, and even though the seats are supple, the armrests feel thin and hard.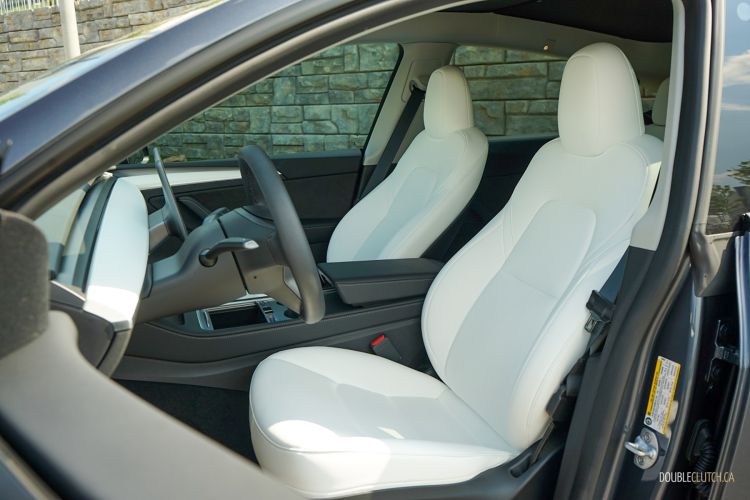 The one-piece glass roof makes the interior feel spacious and bright, but it does get really hot, especially on scorching summer days. Cabin pre-conditioning really saves the day here, allowing you to remotely run the A/C (or heat, in winter) before getting in. Honestly, the Model Y's interior is a love-it-or-hate-it affair. Some might think they're getting ripped off with the materials and simplicity, but I can see the simplistic design and infotainment appealing to tech-savvy customers.
The Model Y is surprisingly spacious, punching in with more cargo than you'd think. Combined with the rear cargo area and the under-floor storage compartment, plus the frunk, the Model Y offers up to 2,158 liters of cargo space, plus a 40/20/40 split-folding rear seat. It's a lot more practical than you'd expect for an SUV with a sloping hatch.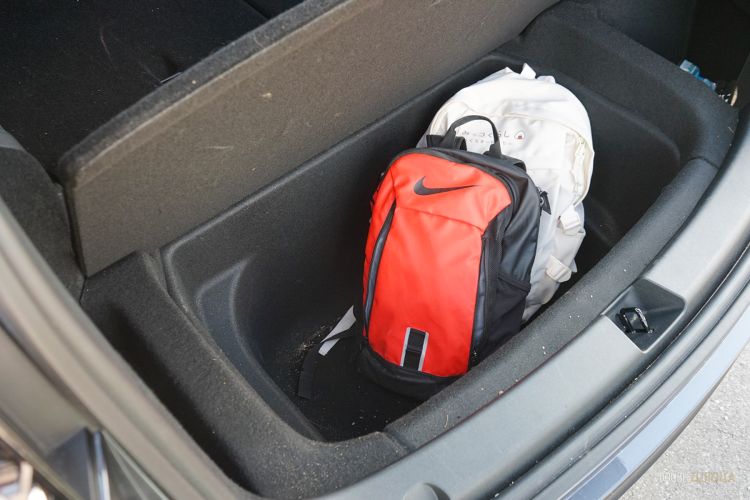 The Model Y's driving experience is another learning curve. Regenerative braking can't be turned off, meaning you need to master the art of one-foot driving. It's unusual at first and took me a few days to perfect, as I had to learn how to properly gauge when to let off the gas and use the brake pedal. The zero-to-100 km/h sprint takes about five seconds; it's respectably quick and the instant torque is addictive. Steering feels surprisingly responsive — maybe even a touch too sensitive — but biggest complaint is ride quality.
It's well-behaved and compliant on smoother roads, but my thoughts quickly changed as I drove through parts of town with older, rougher roads, feeling overly harsh. At higher speeds, the Model Y's body control is excellent and feels almost as hunkered-down as a sports car — but it also rides as stiff as one over bumpy roads. I'm used to this in sportier cars, but it's not exactly what SUV buyers are looking for. I'd give it a pass in a more performance-oriented model, but in this long-range cruiser, I wish the ride was more forgiving.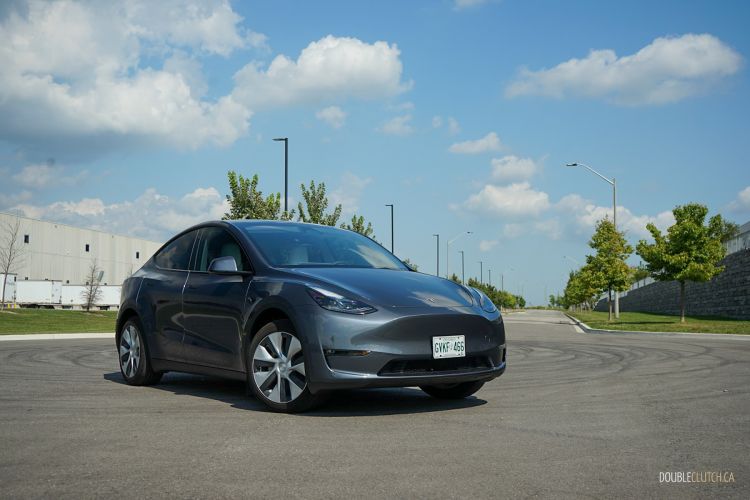 Range is always a concern for gas-to-EV converts, but Tesla does a few things to help. The built-in navigation system always calculates its best route based on your battery levels, and automatically guides you to the closest charging station if your charge is low enough. It does a great job at planning your route and ensuring you don't get stranded.
Tesla's abundant Supercharging network really helps ease range anxiety, too. The charging experience is quick and easy. You can jump from a 20 to 80 per cent charge in about 20 minutes, equating to about 280 kilometres of range. That said, having a Level 2 charger installed at home makes for the best EV ownership experience, since you can always wake up to a full charge.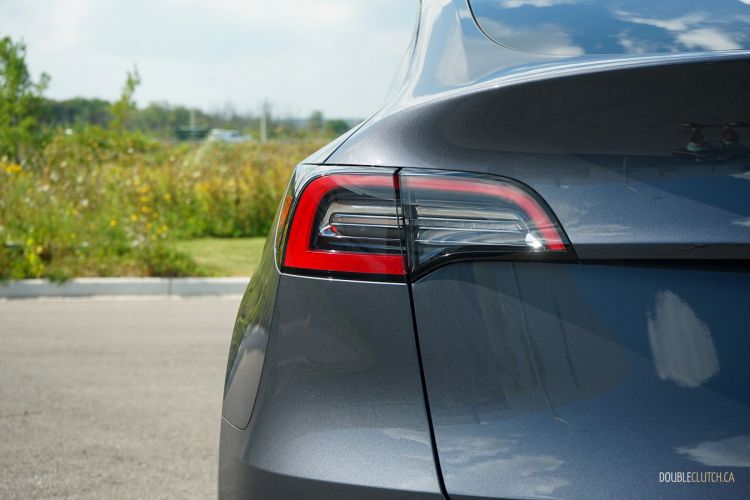 Interestingly, Tesla only recommends you charge up to 80 per cent and never go below 20 per cent, most of the time. Charging to 100 per cent should ideally be reserved for road trips, since regularly charging up to full isn't ideal for battery longevity. Usually, I max out my charges at 300 kilometres — it's plenty for most of my drives, though that number will probably be lower in winter.
After living with my 2023 Tesla Model Y Long Range AWD for a few months, I've realized why so many people choose it as a family hauler. Driving dynamics and ride quality aren't its main strengths, and its operation is unconventional at first. But you get used to that, and the Model Y's utility, flexibility, and not to mention Tesla's Supercharging network and good range, make EV live convenient. It's easy to see why the Model Y is among the best-selling cars in the world.
See Also