Volvo is at the forefront for green energy and carbon reduction, and they're one of the first manufacturers to completely eliminate gasoline-only models. For 2023, the entire vehicle lineup will be powered by an electric motor – be it a mild hybrid, plug-in hybrid, or pure electric. This week, we give the updated 2023 Volvo S60 Recharge T8 AWD a shake, to see how the new extended electric drive range helps Volvo deliver on these lofty promises.
Entering the fourth model year in its current generation, the S60's styling change is subtle and involves only some nip-tuck around the bumpers and wheels. It remains quite an attractive option in the compact luxury sedan segment, and we love that its proportions, the signature Thor's Hammer headlights, and its overall classy image. Our tester received the optional Black Edition dress-up that includes a blacked-out front grille and rank mark, as well as special 19-inch wheels, to sharpen its looks even more.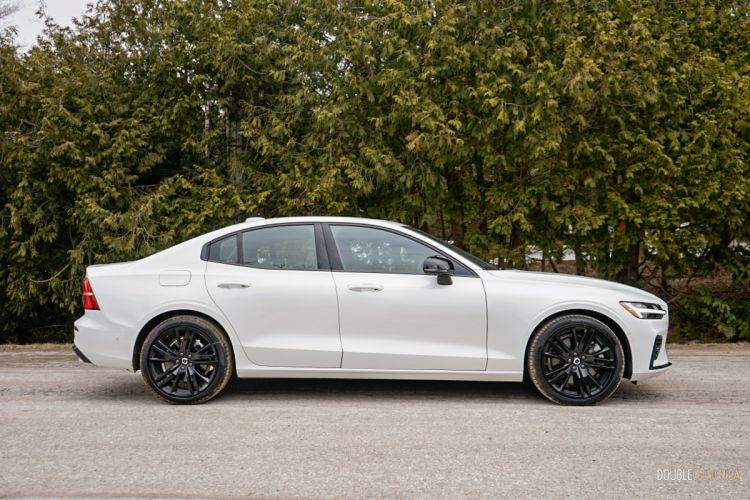 Powered by a 2.0-litre turbocharged gasoline engine at the front and an electric motor over the rear wheels, the S60 Recharge T8 AWD makes a class-leading 455 horsepower. Regardless of its energy source, there is no shortage of acceleration power especially in the city as most of its torque is front-loaded. Stay on the throttle and the turbocharged engine assumes the job before running out of breath. Don't expect forceful acceleration though, as the S60's power delivery is more gradual and subtler than German sports sedans, but it can still manage a zero to 100km/h run in as little as 4.5 seconds.
The Volvo S60 Recharge is more focused on delivering a comfortable ride than a sporty canyon-carving experience, as demonstrated by the relaxed driving dynamics and lack of a sports driving mode. Steering is heavily boosted and lacks feel, but it is happy to turn as long as you are not entering the corners with too much speed. The suspension is well tuned to absorb most bumps on the road, and it is actually a refreshing change of pace to see a car in this segment place more focus on ride quality instead of track times.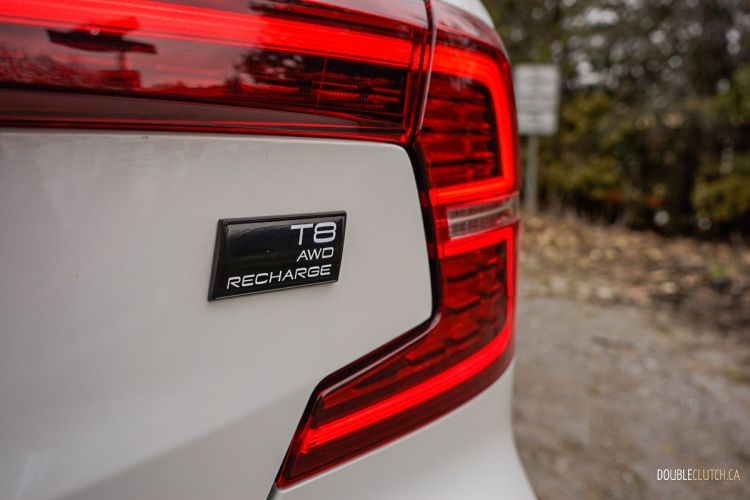 The bigger update on the 2023 S60 lies in the upgraded battery pack, as it now carries an 18.8 kilowatt-hour unit onboard. As a result, maximum electric drive range improves to 64 kilometres, which we find to be quite accurate during our road tests. With plug-in hybrids, the saying "your mileage may vary" is always applicable as the fuel consumption is largely dependent on how much or how little you are able to drive using electric power. With the help of the optional home charging cable that plugs into a standard outlet, we were able to get average a phenomenal 4.2L/100km, which trumps Volvo's posted estimate of 7.2L/100km. Premium fuel is recommended for the S60 Recharge.
The interior has always been a strong suit for the Swedish automaker, and the S60 continues on without many changes for 2023. There are hardly any buttons on the dashboard as most of the controls are down through touch – there is a large volume knob which is always appreciated. Everything fits together very well and there is just a sense of calmness and serenity inside a Volvo cabin that is unlike anything else out there.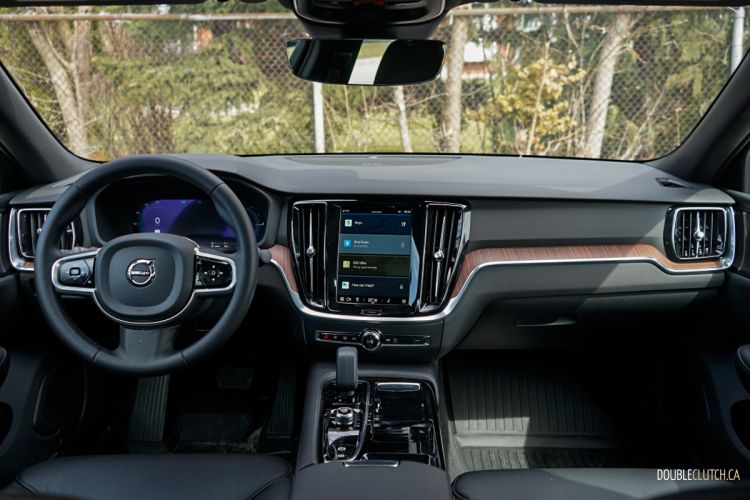 There is good legroom in the S60, however rear headroom feels shy due to the sloped roofline. The seats are superbly comfortable and supportive, and the panoramic sunroof lightens up the ambience for occupants. When the S60 is on electric power, there is hardly any noise that is transmitted inside, however the change to the gasoline engine is noticeable in terms of both noise and vibration. Trunk space is measured at 391 litres – trailing that of the popular BMW 3-series and the Mercedes-Benz C-Class, but it is worth mentioning the battery does take away a bit of cargo space.
As much as we enjoyed the S60's cabin layout and aesthetics, the experience became frustrating quickly once we started using the built-in Google operating system. Rather than integrating our device and apps using Android Auto, users are asked to login to Google Maps, Spotify, and other frequently used apps individually and use them through the native Google system. This is unnecessary when we could simply connect through our phones in other cars. Interestingly, Apple CarPlay is supported and would avoid you having to remember all your login credentials, especially if the car shared between multiple family members.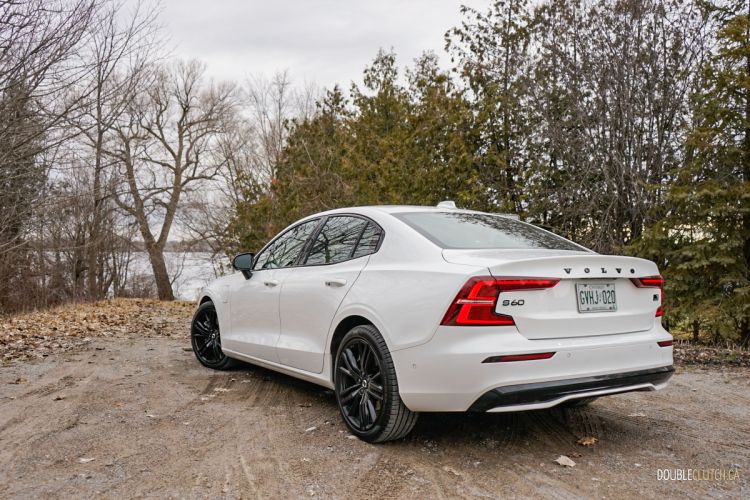 Volvo has always been known to prioritize safety for its occupants, so you can expect no shortage of safety and driver assistance in the S60. Features such as blind-spot information, cross traffic alert, lane keeping aid, oncoming lane mitigation, Pilot Assist, adaptive cruise control, and 360-degree surround view camera systems are all standard across the lineup to give drivers the confidence to reach their destination safely.
MSRP of the 2023 Volvo S60 Recharge T8 AWD starts at $59,950 for our as-tested Plus trim, with various options taking us to an as-tested total of $65,015. This is a very competitive price for any luxury sedan, let alone a plug-in hybrid one. It is a beautifully crafted package inside and out, and as long as you're an Apple user, you will not have much to complain and can simply enjoy a connected and potentially emission-free ride.
See Also:
2023 Mercedes-Benz C 300 4MATIC