Boasting 402-hp and the instantaneous torque of two electric motors, the 2023 Volvo XC40 Recharge is an eco-friendly SUV with incredible power. Though this electric powertrain sets it apart, the Recharge is still as practical and carefully designed as its gasoline-powered counterpart, with a commodious cargo area, creative storage cubbyholes, and an upscale aesthetic that places it in the luxury-EV market.
For 2023, the XC40 Recharge gets refreshed bumpers and headlights, with the latter featuring pixel LED technology. Additionally, to promote sustainability, a Tailored Wool Blend upholstery option has been added as an alternative to faux leather.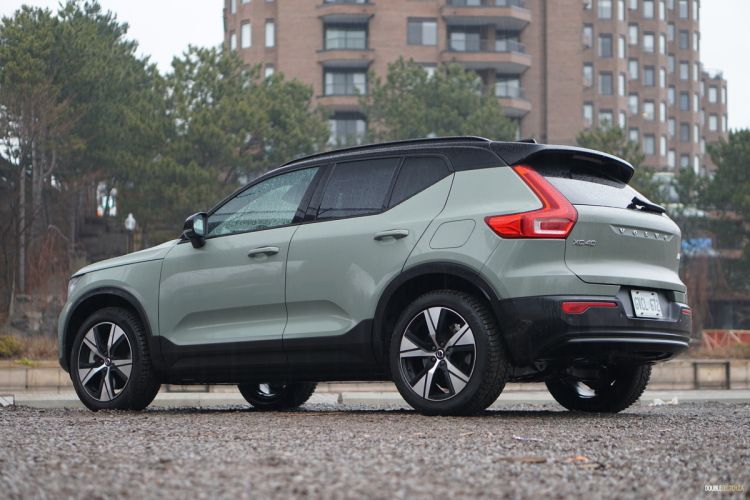 The Volvo is part of a growing selection of premium electric SUVs, including the Ford Mustang Mach-E, Hyundai IONIQ 5, Jaguar I-Pace and Tesla Model Y. As the first EV released by Volvo, the XC40 Recharge is joined by the C40 Recharge – the main distinguishing factor being the C40's more aerodynamic roofline.
A vast range of desirable safety and convenience features is standard, including a semi-autonomous driving mode, but we are not confident in the new Google-based infotainment system. Despite this, we think the XC40 Recharge is a great choice for those who want to go electric in style.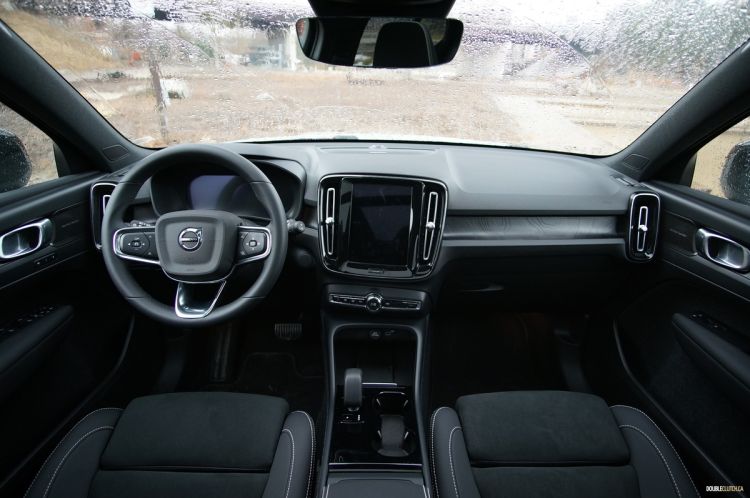 We suggest the Twin Ultimate model of the XC40 Recharge, which is only slightly more expensive than the mid-tier Twin Plus. This model adds with 20-inch wheels, adaptive cruise control, automatic high-beam headlamps, semi-autonomous driving, and a Harman-Kardon stereo.
The XC40 Recharge features two electric motors that provide all-wheel drive, delivering a robust 402 horsepower. This impressive powertrain propels the XC40 Recharge to 100 km/h in an impressive 4.9 seconds. During our test drive, we found the ride to be comfortable and pleasant while cruising. If you're looking for a sportier experience, the Polestar 2 may be a better fit. The regenerative braking system allows for one-pedal driving, a very desirable and convenient feature in electric vehicles and although it takes a while to get used to, those with experience will find it to be one of the better systems.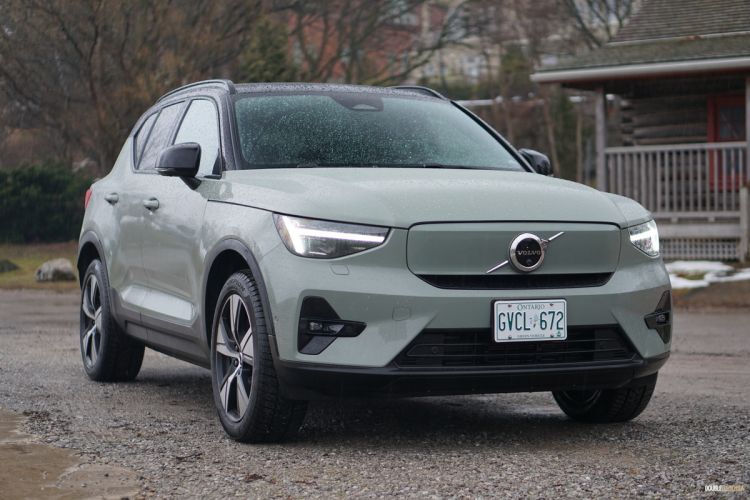 The XC40 Recharge, with its standard 75.0-kWh battery pack, has been given a Transport Canada estimated range of 359 kilometers per charge, putting it in competition with the Audi e-tron and the Jaguar I-Pace. However, it is not as efficient as the Tesla Model Y, which can travel more than 488 kilometers with one charge. In the real world the XC40 was only able to achieve about 210 kilometers with a mix of highway city driving for us, in bitter cold temperatures. This vehicle can be charged at DC fast-charging terminals and with a 240-volt outlet at home.
The XC40 Recharge has retained the same cabin features of the regular XC40, such as the roomy first- and second-row seating, comfortable driving position, and practical storage compartments. Furthermore, the absence of a gasoline engine has made way for a frunk, where you can store the charging cables of the electric vehicle. We found that the XC40 has a cargo capacity of 586 liters, the same capacity as the gasoline-powered model.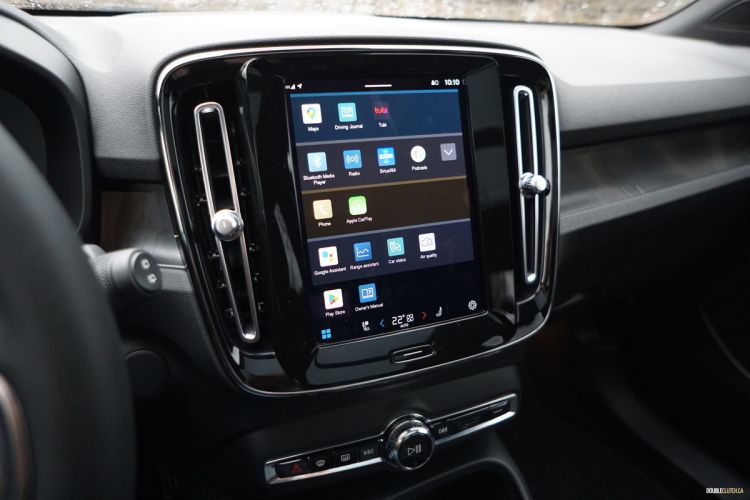 The XC40 Recharge features an infotainment system co-developed with Google's Android Automotive, replacing Volvo's Sensus Connect. The Polestar 2, a sibling of the XC40 Recharge, also offers this infotainment system, which we found to be responsive and easy to use; however, the XC40 Recharge's system has small onscreen buttons that are hard to press while driving. A 12.3-inch digital gauge cluster comes as standard, however we found there are very few customization options, which almost negates the idea of having a full-digital dash in the first place. The infotainment system eventually will support both Android and Apple iPhone devices, and additionally, it has a wireless charging pad for smartphones.
Volvo has three different varieties of the Recharge model available. Generally, mid-level trims tend to be the most popular, but with only a $2,850 difference between the top two trims, I believe the Ultimate trim will be the one we see most on the roads.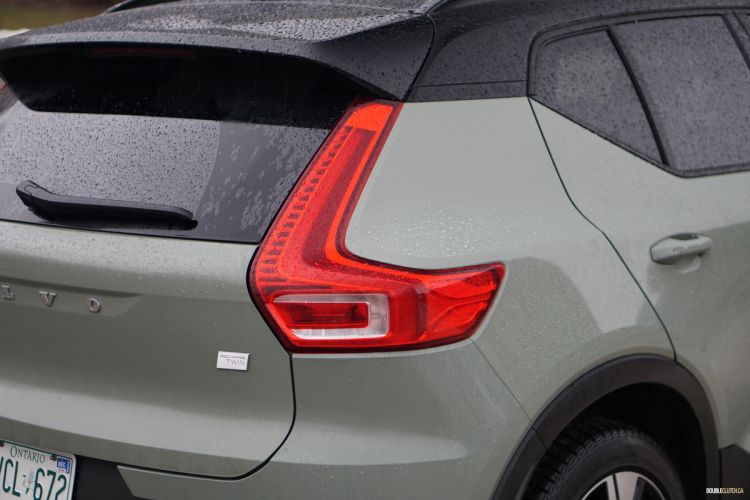 The 2023 Core trim starts at $59,950, and includes safety features such as blind spot monitoring, cross traffic alert, lane keep assist, lane departure warning, and rear park assist. The Plus trim, which starts at $69,950, adds a 360-degree camera, panoramic sunroof, cornering fog lamps, and more. The Ultimate trim starts at $73,900 and provides premium audio, semi-autonomous driving, adaptive cruise control, and more, plus the option of a heat pump. To increase sales of the Core trim, the heat pump should be made standard. 
Although Volvo's initial foray into the all-wheel drive EV market has a respectable range, it is still at the bottom compared to the competition. Other luxury models such as the Genesis GV60 (399 km), Audi Q4 e-tron (388 km), and BMW i4 (435 km) offer greater range, and even non-luxury EVs such as the Kia EV6 (441 km) and Ford Mach-e (360 km) offer options for comparison.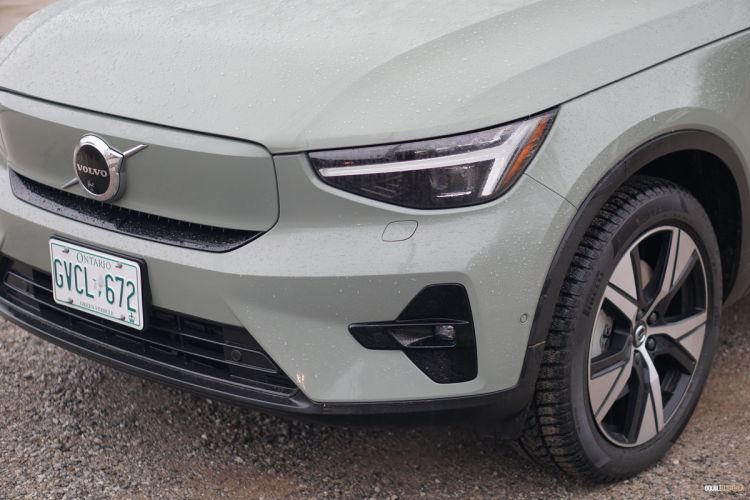 The 2023 Volvo XC40 Recharge offers a smooth ride, a modern aesthetic, and a roomy interior. However, in order to truly compete in the EV market, it needs to increase its range to at least 450 kilometres per charge. In addition, we would like to see the Google based infotainment system revamped as we continue to find it to be one of the most cumbersome on market. Overall the XC40 seems like it gets so close to being a fantastic EV competitor but unfortunately lacks the refinement that would make it easy to recommend to buyers.
See Also: