The seven-seat luxury crossover segment is known to be extremely competitive and automakers need to make sure they are on their toes. With customer demands changing from design, technology, performance and efficiency, resting on your laurels will get you left behind. At the current time, BMW and Mercedes-Benz look to be the guys to beat with their X5 and GLS respectively. If you want Japanese, the best option is the 2023 Acura MDX Type S Ultra we have here;  it hits most of the desired targets.
From a value proposition, consumers can do no wrong with the Acura MDX. There are five models to choose from depending on taste and price point; just don't expect to spend German luxury prices. Buyers also considering the long-wheelbase Lexus RX as a seven seat option should look elsewhere, because Lexus no longer offers a third row option for the 2023 RX. The next option would be the body-on-frame GX that only offers a V8 engine. The only comparable option from Asia are the Genesis GV80 and Infiniti QX60.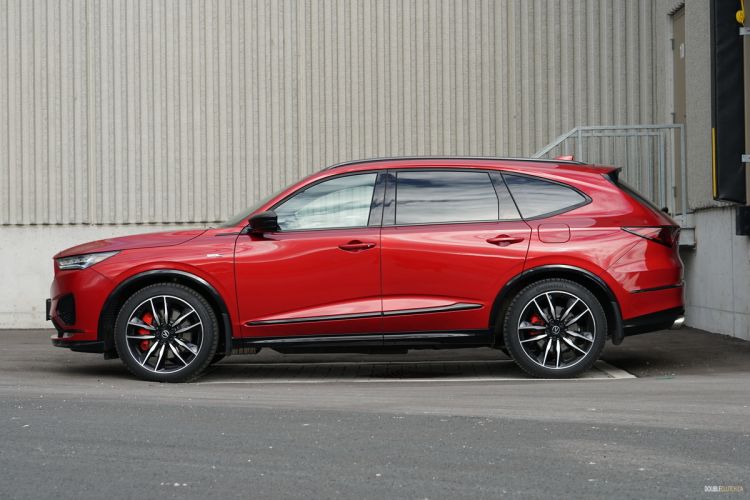 The 2023 MDX Type S embraces performance aspirations over luxury, and this is readily apparent inside and out. The exterior looks sharp and ready to pounce; the new MDX is one of the better looking sport utility vehicles currently on sale. Our MDX Type S Ultra blacks out the exterior trim, grill and logos for that sporty vibe, and blacked out wheels add that finishing touch.
Acura has added the 3.0-liter twin-turbocharged V6 as the standard engine on the new Type S, replacing the naturally aspirated J-series 3.5-liter that has been in the MDX for just about a decade. This engine is punchy enough with 355 horsepower at 5,500RPM and 354 lb-ft. of torque, enough grunt to haul this 2,169 kilogram crossover with relative ease. A 10-speed automatic transmission is well-calibrated with quick shifts. Where the 3.5-liter felt winded when loaded up and pushed hard, this engine keeps asking you to give it a little more. Finally, Acura has added an engine to the lineup that can be competitive with the Germans.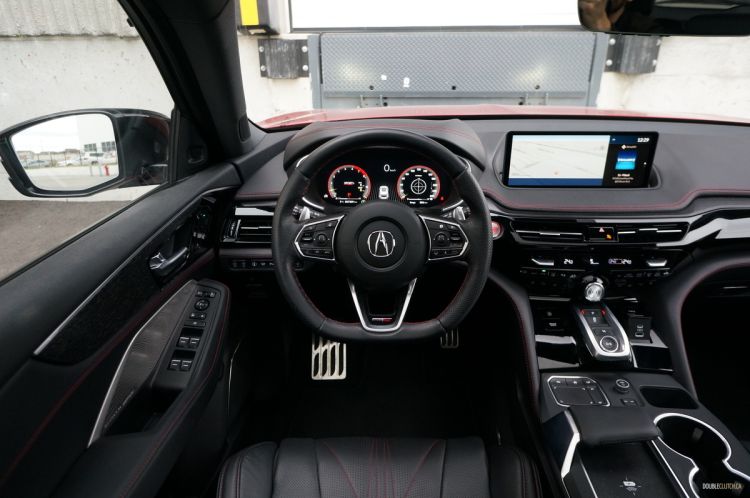 Though performance has been the main focus on the Type S model, Acura did not ignore ride and handling capabilities. Even with the large 21-inch wheels, comfort is more than acceptable and only the worst of roads disrupt those inside. For a seven-seat SUV, the handling capabilities are second to none in the segment. Toss it onto an onramp and expect minimal body roll. Our tester was equipped with winter tires and they were perfect for launches on cold, wet roads. When the snow falls, the Super Handling All-Wheel-Drive system will come into its element.
The MDX's interior does look rather dated and busy compared to its immediate German and Korean competition, despite being fairly recent to market. The materials used throughout are good but those coming from the competition will feel like they are taking a step down-market. Compared to the regular MDX, it would be hard to distinguish any significant changes except for the additional quilted leather seating surfaces on the Type S Ultra. Both first and second row seats remain spacious, though the third row is better suited to transport small children or simply relegated to cargo purposes.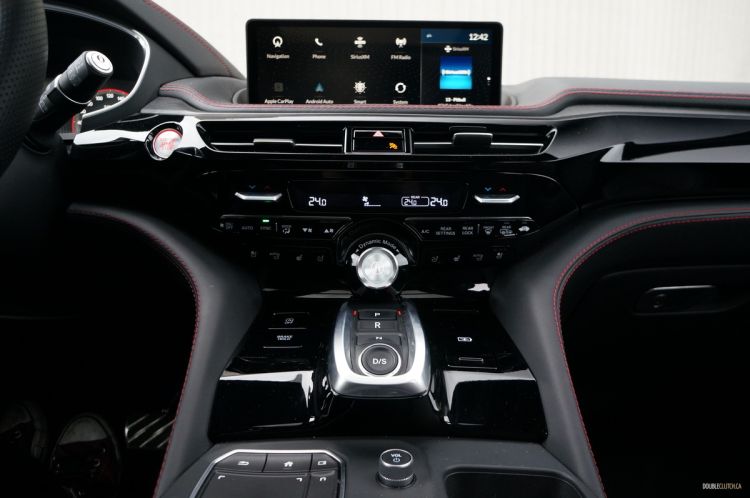 Acura's infotainment interface remains infuriating as ever. The touchpad is overly sensitive and any bumps or steering corrections will throw off your intended selection. Even the standard wireless Apple CarPlay and Android Auto are stuck using this interface. Thankfully, the ELS 3D Studio 25 speaker and 1,000-watt system is standard on our Ultra trim and sounds absolutely fantastic.
With the rising prices of oil, fuel economy has become a major topic of discussion. Acura's fuel economy ratings for the MDX Type S are 13.8L/100km in the city and 11.2L/100km on the highway, for an average of 12.4L/100km. With cold weather and city driving during our test week, we averaged 14.2L/100km over 560 kilometers driven. Naturally, this turbocharged V6 does require premium 91-octane fuel for its 70-liter tank.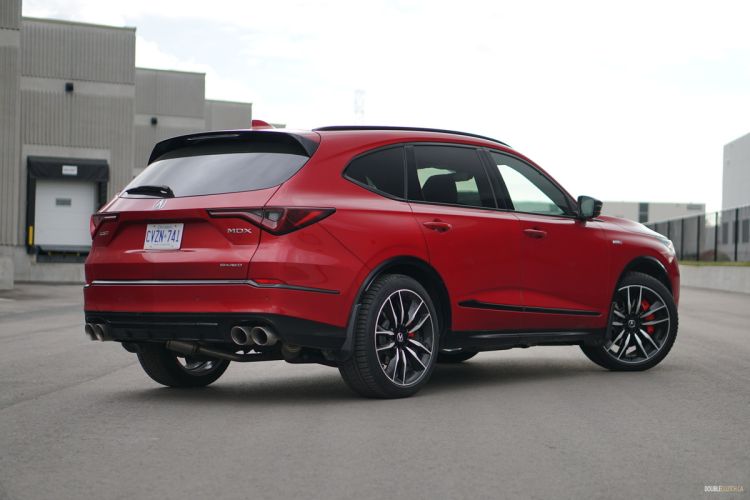 While the base MDX could be considered the value proposition of the premium crossover market, the Type S Ultra would be considered less so, coming in at a starting price of $86,906. Our tester was optioned with the Performance Red Pearl paint for an additional $500. With a price jump of over $21,000 over the base MDX, it starts to play in a different league. A 2023 BMW X5 xDrive40i starts at $80,000 while a 2023 Mercedes-Benz GLE 450 taps in at $84,100. Note that the rivals' prices will creep up as options are added, while no additional options are available on the MDX.
The 2023 Acura MDX Type S Ultra is a strong competitor in the three-row crossover market with a new powertrain under the hood. Its exterior design and performance have yet to be matched by Infiniti or Lexus, and the MDX has proven to be a reliable and comfortable family hauler. With the Type S, Acura has upped the ante and shows that they are capable of building a performance focused sport utility vehicle.
See Also: