It happens every year: we look back at the year that was, and we can't help but think it all just flew by. Of course, 2022 had the added benefit of feeling the closest thing to "normal" in a very long time. For many of us, that meant connecting with more family and friends face-to-face, hitting up even bigger events in the flesh, and if you're anything like us, hitting the open road in pursuit of results for our Annual Awards 2022.
As always, we spent much of 2022 behind the wheel of the newest and shiniest sheet metal automakers had to offer. And as always, as we close out this year in a daze induced by turkey leftovers and shortbread cookies, we're looking back at the automotive highlights over the past year.
Our diverse yet extremely particular team of automotive experts has sampled everything under the sun, and we've come together to create this list of what we consider to be the best vehicles tested in 2022.
We considered a mix of objective and subjective factors — performance, value, comfort, practicality, and how certain cars tug at your heartstrings a certain way — in picking our year-end award winners. So, without further ado, here are the recipients of our Annual Awards for 2022.
Here at DoubleClutch.ca, we have a certain fondness for the BMW M5, particularly the older cars, which probably explains our certain fondness for the 2022 M550i xDrive. Granted the new car doesn't feel as analogue as an E34 or E39 M5, but if you look closely enough, the similarities are there: the M550i xDrive is a q-ship, it's blisteringly fast and makes some excellent noises, and crucially, it costs thousands less than a new M5 Competition while offering nine-tenths of the performance in a more subtle package.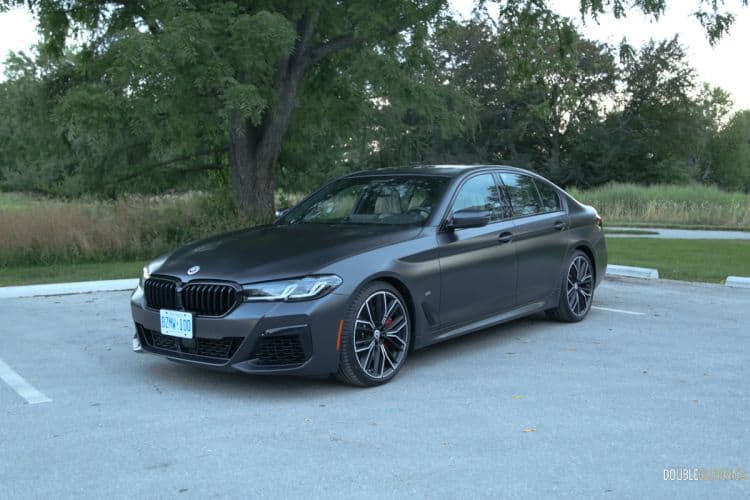 Consumers continue to be obsessed with SUVs and crossovers, and 2022 was no exception. This year, off-road-ready CUVs were all the rage, offering a bit more capability, practicality, and rugged looks over the more pedestrian models on which they're based. It was inevitable that Mazda would join in on the fun with the new-for-2022 CX-50: it may pack less off-road-ready gear as a Bronco Sport or a Forester Wilderness, but the CX-50 won us over with its handsome looks, bonus practicality over the CX-5, and lovely interior appointments. The fact that it's still fun to drive on dry pavement is the icing on the cake.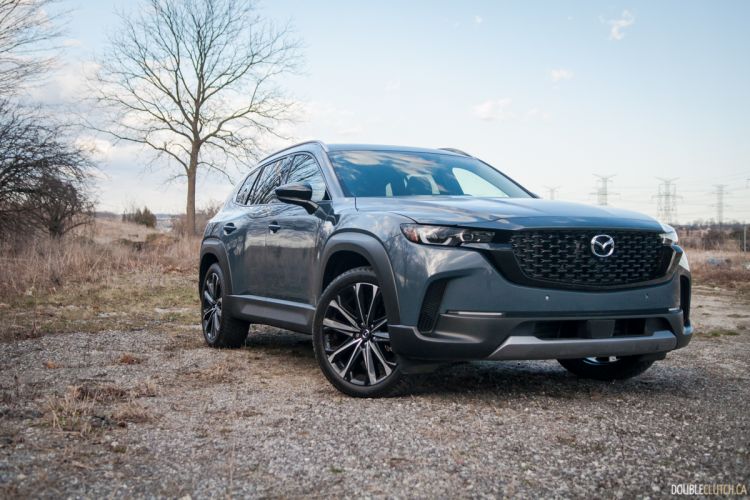 Premium Crossover of the Year: 2022 BMW iX
The thing about BMW is, while it can still do subtle and understated very well, it can also do outlandish very well. Case in point, the 2022 iX: this all-new, all-electric crossover is BMW's latest shot at electrification, offering good range, an impressively serene drive, a wallop of instant torque, and some truly cutting-edge tech. That's enough to make us look past the controversial sheet metal — say what you will about the looks, the iX is a darn good drive.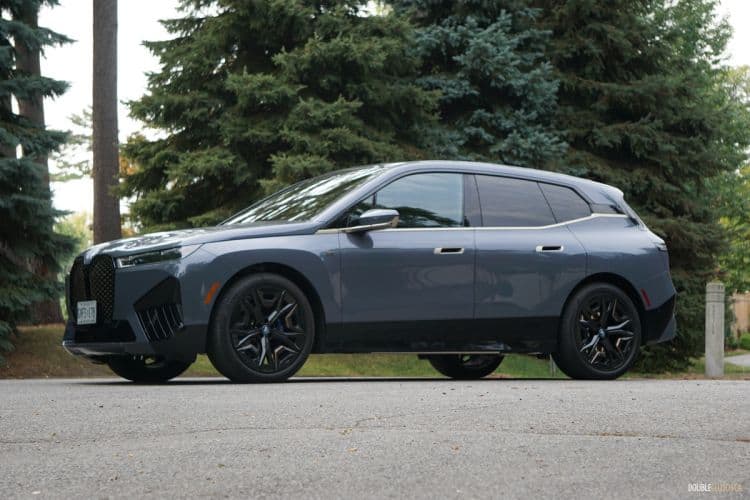 It's rare that a sporty car these days expertly balances affordability and driver engagement. It's even rarer that a sporty car like that sees a subsequent generation, yet here we are — Subaru and Toyota have thoroughly reimagined the BRZ and GR86 twins, respectively, for 2022. On top of all that, it's nearly unheard of for the latest generation to address nearly all the flaws of their predecessors while maintaining everything that made them so charming in the first place. That's precisely why the new BRZ and GR86 ran away with the win in this space.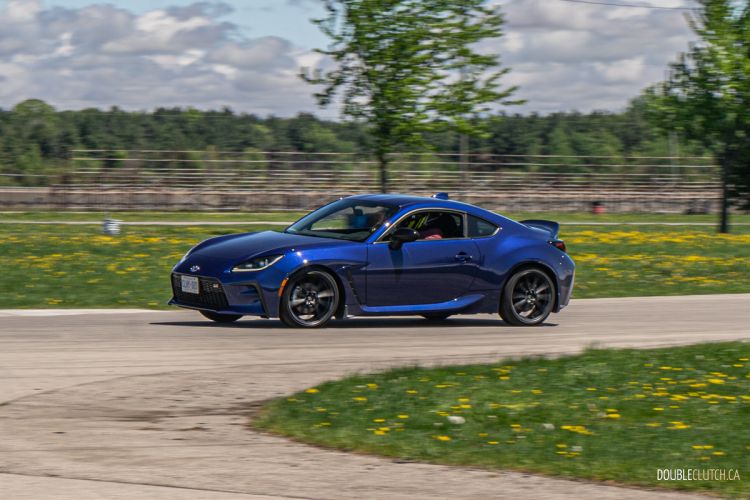 Performance Car of the Year Over $50,000: 2022 Chevrolet Camaro SS 1LE
What message does it send when the 2022 Camaro SS 1LE not only beats out contenders vying for this particular award, but also all the other far pricier sporting machines we've driven this year? It goes to show you that a raucous V8, a six-speed manual, rear-wheel-drive, and world-class chassis tuning is still a winning formula in a sports car, especially at a palatable price point. Rumour has it the Camaro will turn into a brand featuring — you guessed it! — electrified offerings; until then, long may the Camaro SS 1LE reign as the Performance Car of the Year over $50K.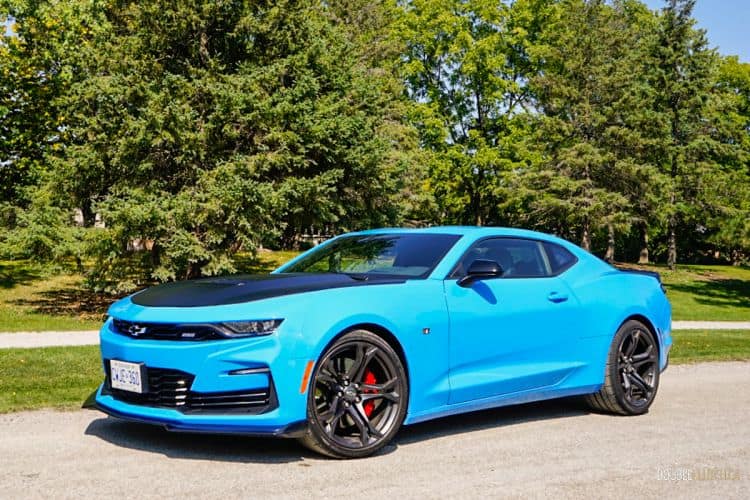 Until this year, pickup trucks kept getting bigger and bigger. Fortunately, Ford recognizes this — although it's highly improbable that the F-150 will shrink anytime soon, the Maverick slides into the bottom end of Ford's pickup lineup as a practical little trucklet. Don't let its overall dimensions fool you: the Maverick may have a physically small footprint, but it punches in well above its weight thanks to its efficient powertrains, practical and clever interior touches, and above all, a starting price in the low $30K neighbourhood.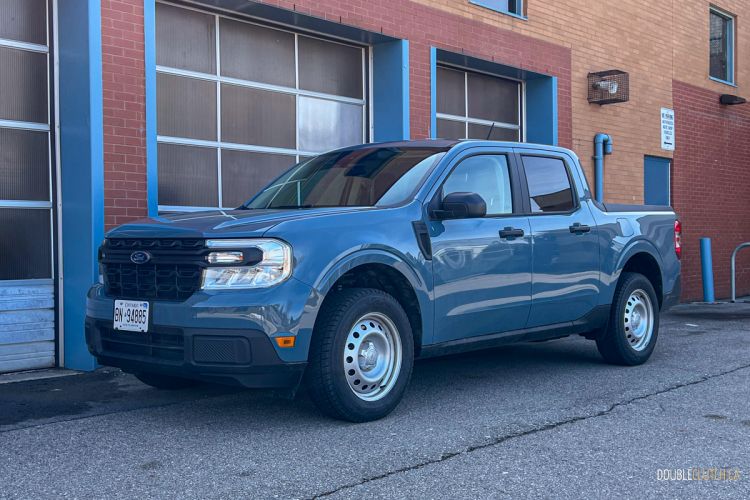 Green Vehicle of the Year: 2022 Hyundai IONIQ 5
Throughout 2022, we saw no shortage of automakers get serious about electrification. Hyundai is among the most notable examples here in this space, with the all-electric IONIQ 5 and its stablemates — the Genesis GV60 and Kia EV6 — all having launched this year. However, the Ioniq 5 won us over with its near-perfect blend of distinctive styling, impressive feature count, good range, and easy driving dynamics. For first-time EV buyers, it's tough to go wrong with the Ioniq 5. High five, Hyundai.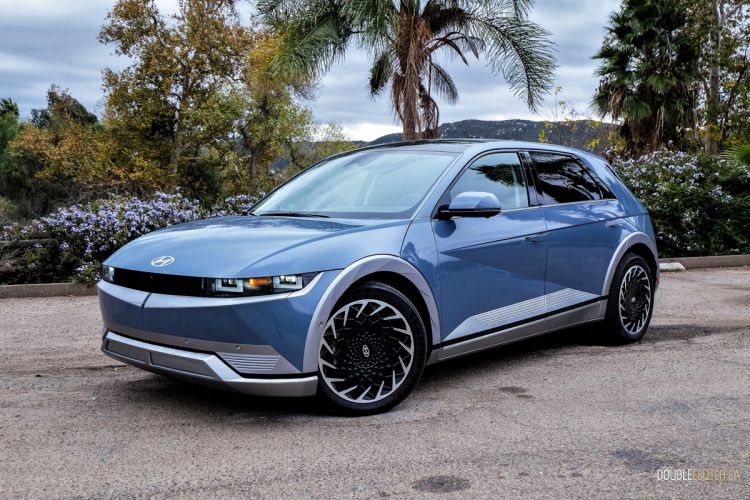 Drumroll, please! The DoubleClutch.ca Car of the Year for 2022 is — the 11th-generation Honda Civic? No, we're not off our rockers: for countless decades, the Civic has been Canada's best-selling car and the 11th-generation model makes it easy to see why: it's efficient, reliable, and surprisingly fun to drive. On top of that, you also get a comfortable and surprisingly upscale cabin, and plenty of cargo space. If the 2022 Civic is good for the rest of Canada, who are we to disagree?