The Camaro SS 1LE will change the way you feel about American muscle and here's why. Starting with the looks, the 2022 Chevrolet Camaro SS 1LE retains the classic pony car proportions with a long hood, high waistline and short but wide rear-end, but the wrapped front hood, massive front splitter, matte grey concaved wheels with the red Brembo brake calipers peeking out from behind – all part of the optional SS 1LE Track Performance Package – gave it a bit extra flair that is beyond what the typical American muscle cars rock.
Moving on inside, where the Camaro SS 1LE further differentiated itself from what we are accustomed to seeing from this segment. Yes, the dashboard is still basic with hard plastics everywhere, but optional features such as the supportive Recaro front bucket seats and the suede-wrapped steering wheel and shift knob suggest European sports car more than any brutes from Detroit.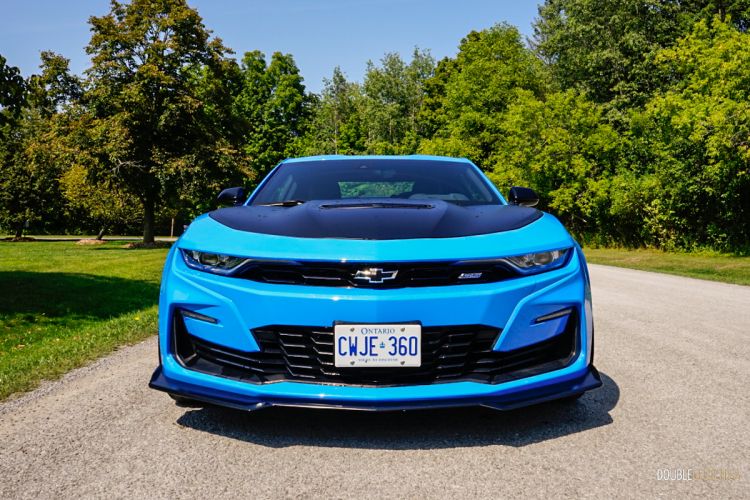 Even though the Camaro looks and feels a bit less like the traditional American pony car, one peek under the hood and you are reassured it has not deviated far from its heritage. The Camaro SS retains its tried-and-true 6.2-litre direct injected V8 engine and deep and glorious rumble that we have all come to love in American sports cars. Horsepower is rated at 455 and torque rings in at 455 lb-ft. – enough to pin you to the back of the seat at any stop light while wagging its tail to remind you caution and focus is indeed required to tame this beast.
There is onboard traction and stability control, but your best bet at the helm is still in practicing self-control and to accelerate in moderation – not an easy ask when there is a wonderful soundtrack at the end of every throttle input. Good news is that the Camaro handles nothing like the wet noodle that the stereotypical American muscle car is known to be – the chassis is tight, steering is direct, road feel is plentiful, and the Camaro is simply a joy to row even as the road ahead gets twisty.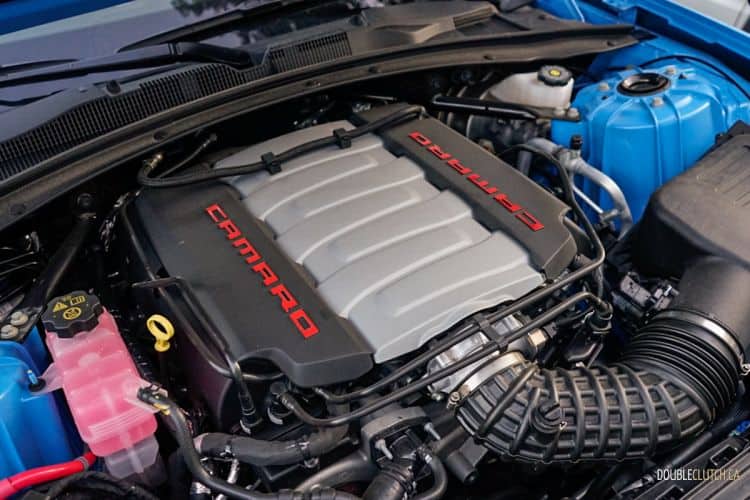 The optional adaptive suspension system gets a lot of credit here for enhancing the Camaro's cornering response, and the Brembo performance brakes are there to quickly stop things from getting out of hand. It is worth noting this is not a car we would suggest to any novice drivers, particularly for motorsports – the Toyota GR 86 or Mazda MX-5 would be much easier to learn and master, but the Camaro SS is certainly a worthwhile companion to graduate into.
For anyone shopping for one of the last naturally aspirated V8 engines, our observed 14.1L/100km fuel economy is most likely not a priority, but they would be delighted to learn of the Camaro SS's posted highway consumption of 9.9L/100km. Understandably, premium grade gasoline is required for the high-performance LT1 engine and the 72-litre fuel tank.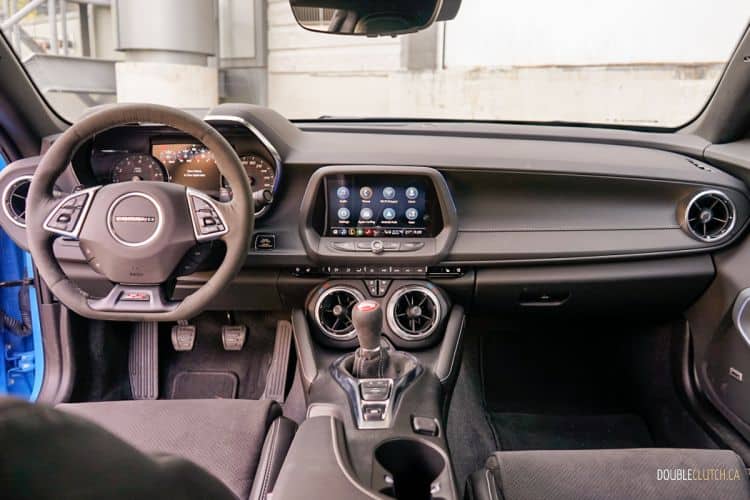 Interior space is acceptable up front – there is decent head and legroom, but the bucket seats are not exactly accommodative to occupants with a waist width more than 36 inches. While these performance Recaro may turn off traditionalists who are accustomed to wider and more comfortable seats, they could potentially attract a new crop of European or Japanese sports car buyers who prefer form hugging buckets like these. Rear seats? They are best reserved for cargo that doesn't fit into the 258-litre trunk.
Powered by Chevrolet's Infotainment 3 Plus system, users can enjoy intuitive controls over the system through the eight-inch touchscreen atop the centre console. Apple CarPlay and Android Auto capability is supported wirelessly, with a wireless charging pad located behind the armrest to keep devices going. The upgraded Bose premium audio system fills the cabin with strong base and acceptable sound quality.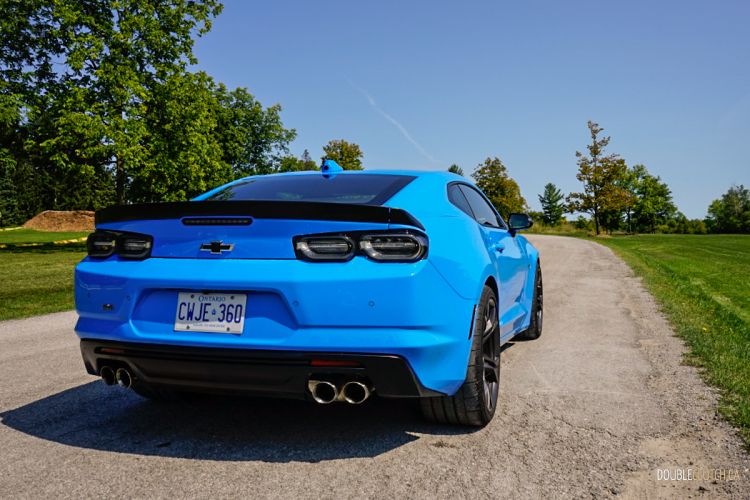 As part of the 2SS trim, our tester gets Forward Collision Alert, Lane Change with Side Blind Zone Alert, Rear Cross Traffic Alert, as well as Rear Park Assist systems that were instrumental in helping us navigate our way around town throughout the week. These alert systems are needed to compensate for the limited rearward visibility created by the Camaro's tall waistline and low seating position.
Pricing for the 2022 Chevrolet Camaro 2SS starts at $50,198 – five grand more than the 1SS model – and our tester is built with the SS 1LE Track Performance Package ($8,495) and the Rapid Blue paint scheme ($495) to bring the as-tested total to $59,188. Along with its arch-rival, the Ford Mustang GT, there is simply not much competition that can rival its price to performance ratio, though we are intrigued by the upcoming Nissan Z that is surely going to give the Camaro and the Mustang a run for their money.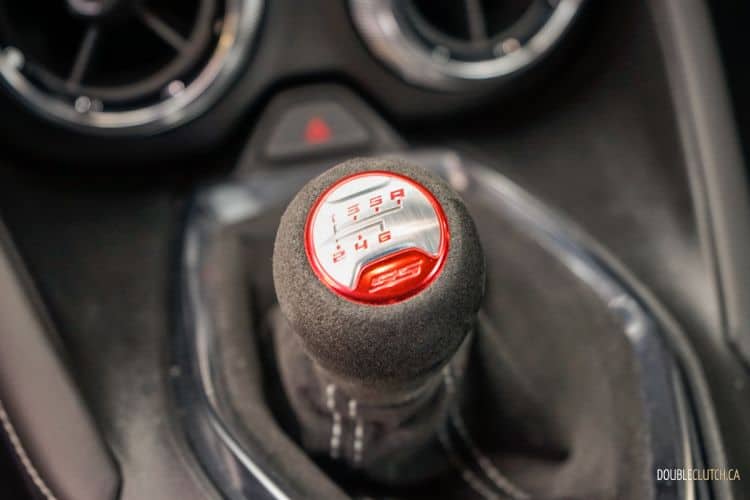 Make no mistake, the 2022 Chevrolet Camaro SS 1LE is a thoroughbred American muscle car, but it is just a little different than what many have come to expect and these differences are enough to change one's perception and stereotype. It is not only the design inside and out that set it apart from its ancestors, but the precise handling and engaging driving dynamics allowed it to be a competitive sports car across the board.
See Also:
2020 Chevrolet Camaro SS Coupe
2021 Ford Mustang EcoBoost Convertible