In the interest of journalistic integrity, let me get something out of the way: I really like Mazda. I like the way they do things. I like their attention to detail. I like their focus on driver engagement, intuitive interior design, and soulful exterior design. I like their commitment to doing things their own way. When I was assigned the 2022 Mazda CX-9 Signature this week, it dawned on me that I had pretty much only ever driven smaller, more playful Mazdas – I liked the last one I reviewed so much that I didn't want to give it back. I was curious to see what a mature Mazda for grown-ups was like.
Growing up is a funny thing. We tend not realize we're becoming adults until it's already happened. You call a friend to get lunch like you always had before, but they're busy. No problem, how's Sunday? Sunday works. And then Sunday comes around and you can't make it out, and it dawns on you that you won't be able to carve out another Sunday for at least another month, maybe. What used to be a spontaneous afternoon now requires some orchestration. You have to schedule things now. Congratulations/sorry, you're an adult. Put on some Steely Dan and pour yourself a glass, if you've got time.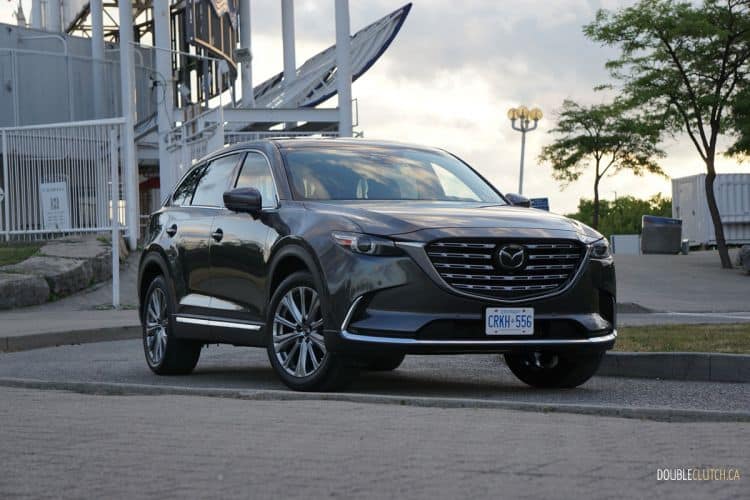 It's not all bad though. After all, you did this to yourself. You grew into this. You probably could give up your responsibilities and just go back to riding your bike and playing video games if you really wanted, but you've grown so far past that person that it's unthinkable. You chose all this because you wanted it. It didn't happen overnight but as you took on more, and experienced more, you in turn wanted more and to experience more still. Your tastes changed. You're not sure when it happened, but somewhere along the way, Steely Dan started to sound really good and you started to care about what kind of barrels your drink was aged in. 
Where before you might have been bombing around in a tiny little Miata or one of the bright yellow Protege 5s that used to be everywhere (before rust pulled them back into the Earth from whence they came), those just don't fit anymore. You need more space, more capability, more peace of mind. You want something more mature to ferry yourself and others around in. It's time to concede to your adulthood and get yourself an SUV, probably something with 3 rows, and all wheel drive, maybe in a nice grey.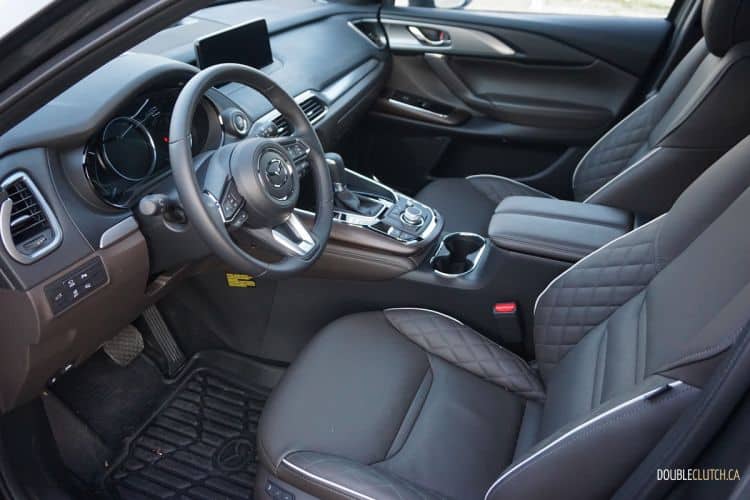 Enter our CX-9 Signature, and it's even finished in that nice Machine Grey metallic paint that matches your favorite blazer. The top-of-the-line Signature trim throws everything in Mazda's bag of tricks at the very mature CX-9, including the aforementioned all wheel drive, turbocharging, a Bose 12-speaker sound system, three rows of sumptuous quilted chestnut brown leather seating, and real rosewood accents – because you appreciate that sort of thing now. Visually the Signature is differentiated via tasteful use of chrome trim, polished exhaust tips (real tips, not that fake bumper stuff, you're better than that), and high-lustre 20 inch wheels. 
It all coalesces into a package that's every bit as distinguished in its age as you hope you'll be. We were introduced to this generation of CX-9 all the way back in 2015, and it's in this that we can really see the brilliance of Mazda's Kodo design language and Connected Drive user interface. It's mature for sure – it's one of the oldest vehicles in its segment – but it still feels every bit as modern as it did years ago. This kind of timelessness is nearly impossible to bake into a car these days, but by staying true to their vision and avoiding industry gimmicks, they pulled it off.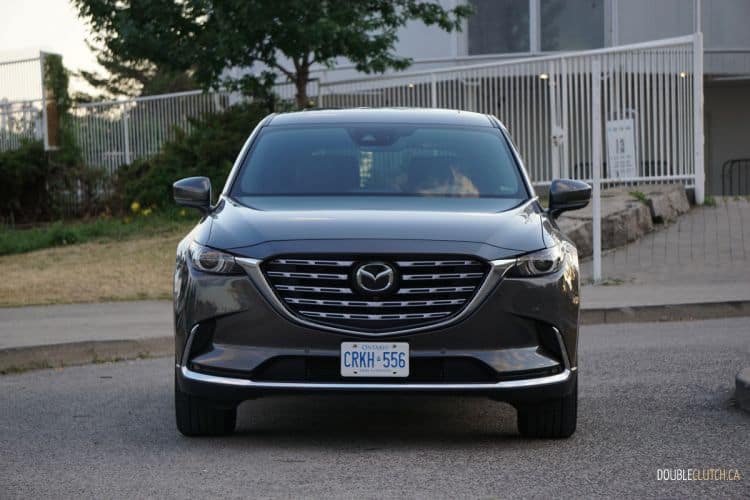 The key to this was the decision to avoid having a touchscreen interface. This raised some eyebrows when announced years ago, but it's paying dividends now. Mazda's knob and button controls are intuitive and easy to commit to muscle memory, with the only drawback being entering destinations into the navigation system taking a little longish. Not having to touch the 10.25 inch screen allowed Mazda to mount it further away, in an ultrawide format that obscures neither the view outside or the clean lines of the dashboard. This avoids the trap that so many cars are falling into, like so many living rooms used to be when TVs were still novel – designed around a screen, not you.
CX-9 does a damn fine job involving you on the drive, too. You may not be as playful as you used to be, but you're still you, and the CX-9 is still a Mazda. Show it to some twisty roads and it comes alive with youthful spirit, with excellent body and control and impressive reflexes and poise for something this size. The turbocharged 2.5L inline-four engine delivers a healthy amount of low end-shove to get out of corners in a hurry, accompanied by a serious sounding exhaust growl. The aging six-speed automatic remains a willing partner, well calibrated to interpret your intentions on a whim and never in the wrong gear. In typical Mazda fashion, the steering is direct, communicative, and pretty well perfectly gauged.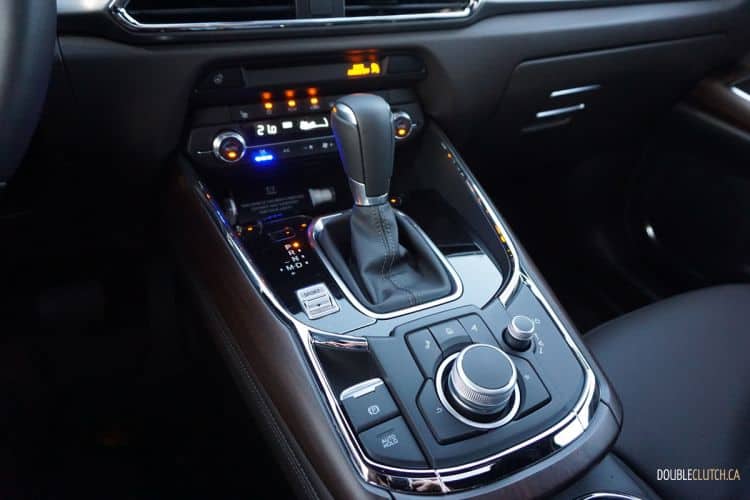 Those same attributes make it a lovely cruiser when it's time to act like an adult. The engine is smooth, quiet, and makes movement generally effortless. The ride is a touch on the firm side, but always comfortable, aided by fantastic seats. Head, leg, knee and shoulder room are terrific front and rear, and the rear captain's chairs are excellent, and have their own lovely center console. Wind, road, and ambient noise from the outside world are hushed to a whisper, allowing the Bose sound system to shine. Everything feels natural, and polished. Fast or slow, it's a pleasure to pilot, and always composed. 
It's a handsome, practical, beautifully appointed vehicle that punches well above its price class, deep into luxury territory. It packs all the comfort and refinement and style of something with a much more conspicuous badge on the nose, with none of the connotations that comes with that. At $54,931, it doesn't come with their hefty sticker, either. Let the kids flex in their German luxury, you're above that. You can stealthily cruise around sipping regular fuel (11.8L/100km observed – nearly all city), ensconced in the stealth serenity of the CX-9.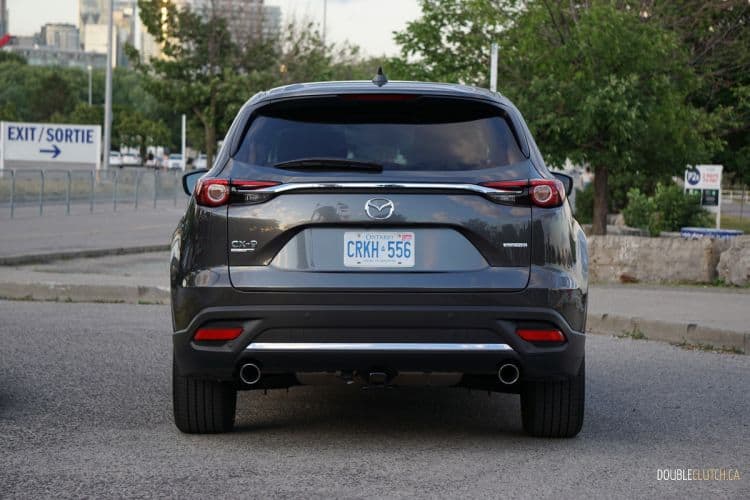 That proved valuable during my time with the CX-9. Without getting too far into it, I'll just say the week I had with it was tough – being an adult was not fun. It helped put me at ease, gather myself, and continue evolving into who I want to be. This is what I wanted; I chose all of this. I like being busy. Barrel aged stuff is delicious, and Steely Dan's Aja is definitely one of the best albums ever recorded. I'm not sure that anyone ever actually stops thinking "when I grow up", but if it means I get to appreciate things like the 2022 Mazda CX-9 Signature, maybe maturing isn't so bad.
See Also:
2022 Toyota Highlander Hybrid Bronze Edition