If you had told me 10 years ago that I would be reviewing an electric powered SUV-coupe thing that has more power than a Porsche 911 and accelerates from zero to 100km/h in 4.7 seconds, I would have politely asked you to have yourself checked. Fast forward to 2022, this concept no longer seems strange to any of us. This week we're in the 2022 Volvo C40 Recharge that was once that unthinkable idea not too long ago.
Maybe it is father time that has desensitized my taste towards cars, or maybe it is the Scandinavian design magic, but the 2022 Volvo C40 Recharge actually looks attractive in SUV coupe form – a first in my book as I normally prefer the regular SUVs to versions with a raked rear hatch. The styling almost looks a little cartoonish thanks to its compact proportions and oversized wheels, and we love the LED taillight design that screams Volvo but is somehow distinctive from the rest of the portfolio.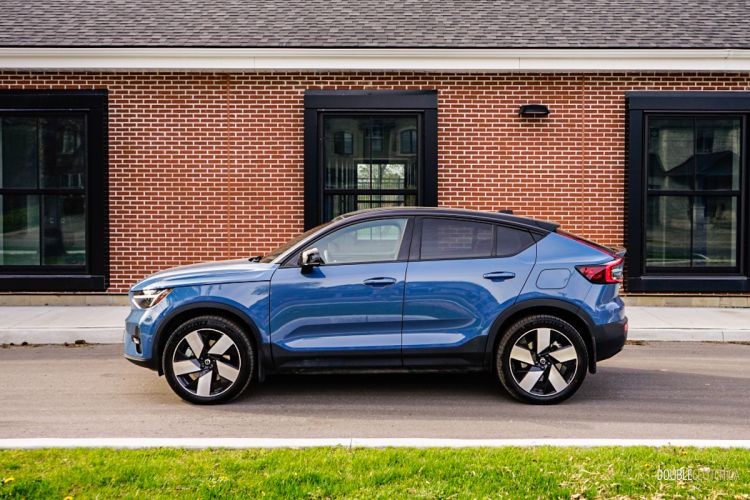 Powered by two electric motors and a 78-kilowatt-hour battery, the Volvo C40 Recharge generates 402 horsepower and a whopping 486 lb-ft. of torque that allows it to accelerate harder than most gasoline powered cars out there. The quoted 4.7 second zero to 100 km/h sprint time might seem slow to some, it is the violent force as a result of all that instantaneous torque that pins you to the back of the driver's seat.
Much like other EVs, the C40 has an innate handling advantage due to the heavy battery packs stored below the seats, which in turn creates a low centre of gravity allowing the C40 to stay planted through corners. Steering is quite quick and responsive but don't go looking for road feel – something that has pretty much gone extinct for as long as the idea of the 'SUV coupe' has been around. We do like that the C40 drives like a regular car when compared to other electric spaceships. Once you disable the one-pedal driving, the overall feel is quite familiar, until you jab the accelerator.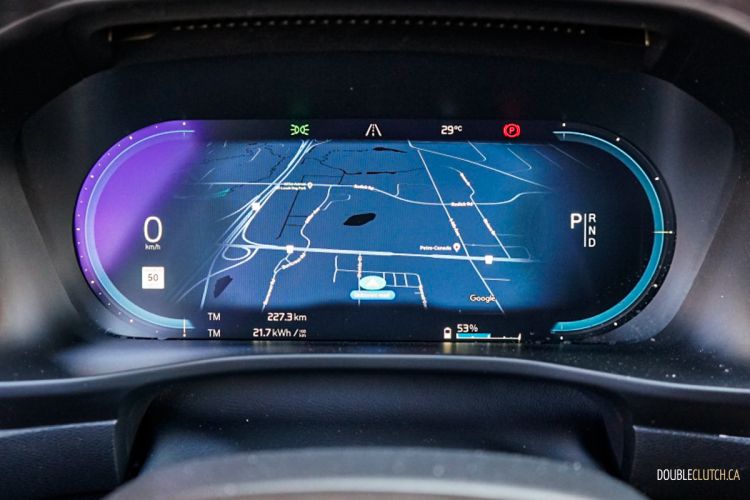 The Volvo C40 gets a rated maximum drive range of about 360 kilometres, and we observed about 300 to 320 kilometres with a full charge. The range is a bit shy for a family car, but if you have charging capabilities at home, it is doable. The C40 Recharge can also be fast charged from 10 to 80 percent in as little as 33 minutes, giving owners extra flexibility when it comes to trip planning. Feasibility is largely dependent on the charging infrastructure which is still in its infancy stage here in Canada. The C40 Recharge can tow up to 2,000 pounds but expect a heavy decrease of range when you do so.
The interior of the C40 Recharge is typical Volvo; a simplistic yet serene design. There are minimal buttons to clutter the cabin and the design is quite pleasing to look at. We enjoyed the use of blue interior trim to break up the monotonous scheme we sometimes find in Volvo interiors, and the materials are of high quality despite using zero animal leather throughout the cabin.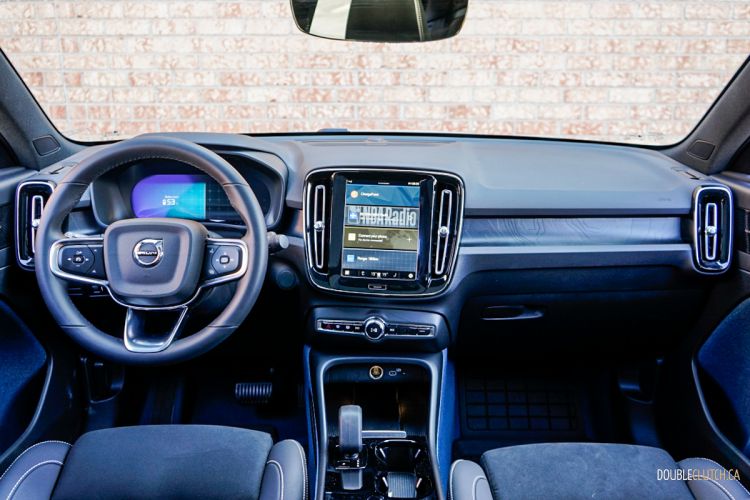 Just like every Volvo we have tested; the seats are superbly supportive and comfortable. There is good space for front occupants, and the rear passengers have an acceptable amount of headroom despite the raked roofline. A fixed panoramic moonroof covers nearly the entire length to let in the most amount of sunlight, and the glass is specially treated to cut out harmful ultraviolet rays and keeps the heat from entering the cabin.
With the help of the onboard Google Automotive Operating System (OS), staying connecting is easier than ever in the C40 Recharge. Though the tablet-style screen on the dashboard accepts touch commands, Volvo tells us that the C40 Recharge is best to be used with voice control as the Google system can intelligently pick up your conversational prompts and is linked to various features such as controlling entertainment or climate functions.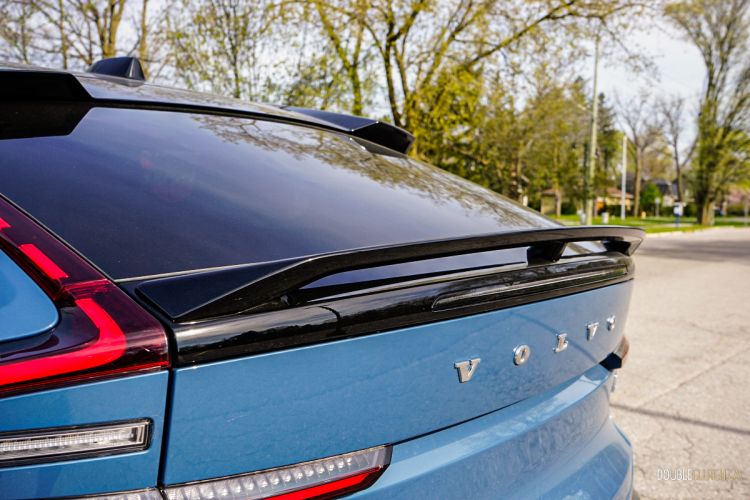 In reality, while the voice control is quite good in recognizing your commands, it might take a while until you are familiar with features controllable by voice and remember to speak to the car instead of touching it when you need things done. There are also many applications that you need to login separately – yes, you only do it once for each application, but it would have been a lot easier to simply use Android Auto and Apple CarPlay with the apps that are ready to go from your phone, and unfortunately, smartphone integration is not available on the Google Automotive OS.
Volvo has always emphasized safety, and the C40 Recharge is equipped with standard Adaptive Cruise Control and Pilot Assist, Rear Cross Traffic Alert, 360-degree camera, Lane Keeping Aid, Oncoming Lane Mitigation, Road Sign Information, as well as Park Assist technology. These systems worked together flawlessly during our road test, and we particularly enjoyed the Pilot Assist system that allows the car maintain its speed, a set distance from the car ahead, as well as staying centered in the lane semi-autonomously. The only caveat is that you have to maintain your hands on the wheel throughout the journey, or the C40 Recharge will safely pull over to a full stop, activate the hazard lights, and connect with emergency services assuming you are unresponsive after several warnings.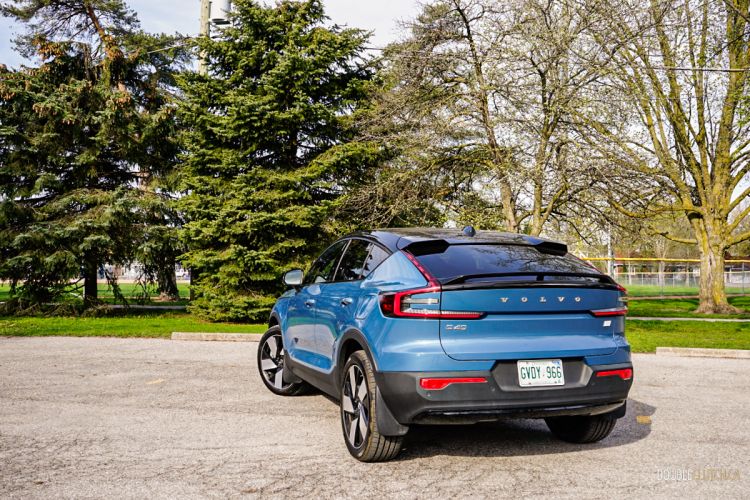 Unlike other Volvo cars, the fully electric C40 Recharge is available online only, and there are no options available to keep its offering simple for buyers. The 2022 Volvo C40 Recharge has a set price of $72,600, with the only extra charge being the $900 Fjord Blue paint job that brings the as-tested total to $73,500.
So, there you have it – this 2022 Volvo C40 Recharge that had no chance of getting past the concept stage a decade ago is actually a charming commuter with power than can surprise many. It is not without its quirks, particularly when it comes to the relatively short drive range and clunky Google system, but it is still a good option for those seeking a stylish and sophisticated electric vehicle and serves as a good alternative to popular nameplates today.
See Also: