The small and mid-sized pickup truck market is finally starting to heat up again, and I couldn't be happier. It really hit a slump in the late 2000s and there really wasn't much worth talking about for the better part of a decade. Finally, GM reintroduced the Colorado/Canyon, Ford brought back the Ranger, and now Nissan has refreshed the Frontier after nearly two-decades. Seeing more and more of these smaller trucks on the road definitely makes me smile, and I was eager to get acquainted with a top-of-the-line 2022 Nissan Frontier PRO-4X.
Firstly, even though the new Frontier does share some of its basic underpinnings with the previous generation, it looks absolutely nothing like the outgoing model. Totally fresh, handsome, chunky, and well proportioned, it's a perfect style for a rugged mid-sized truck like this. Our PRO-4X model came with LED lighting, a unique front fascia, big tow hooks, skid plates, and 17-inch off-road friendly alloy wheels which would typically be wrapped in all terrain rubber (ours rode on dedicated winter tires).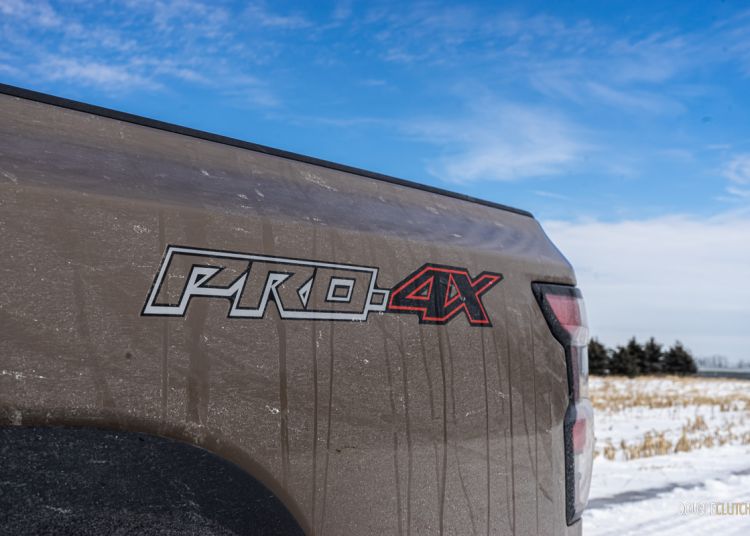 To capitalize on its rugged good looks, Nissan offers a great selection of colors; ours came in 'Baja Storm', a khaki beige well suited to its tough styling. To my surprise, the truck caught plenty of attention, and even a few thumbs-ups and waves from other pickup truck drivers – certainly can't say I've experienced the same when driving the latest crossovers.
The Frontier is available in two cab configurations; King Cab which has small rear doors that open suicide style, and what is likely to be the more popular Crew Cab which has the larger four full-sized door setup. The King Cab comes standard with a six-foot box, while the Crew Cab is available with either five or six-footers. The bed is highly useful thanks to box sides that are low enough to easy reach over, and a tailgate that is also much lower than a typical full-sized truck, making loading much easier.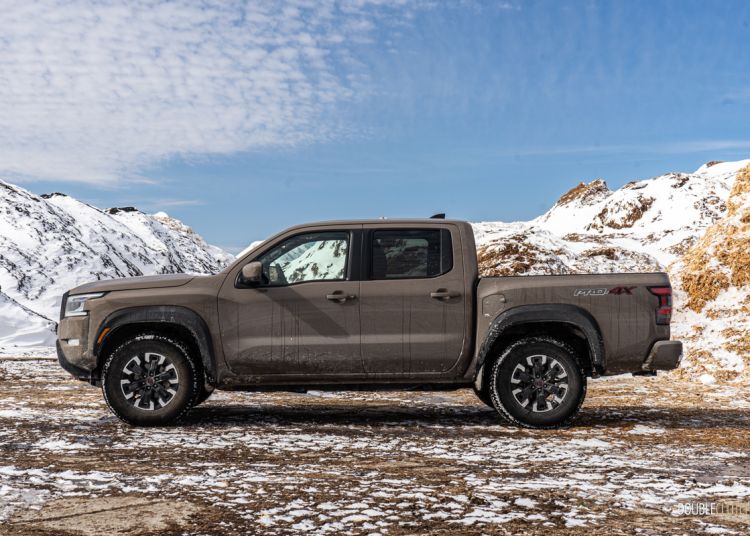 There's also a handy (and optional) 120V outlet in the bed. The rear seats in the Crew Cab are split and fold up to reveal a relatively flat loading floor and some under-seat storage. There's enough legroom in the back for adults or for bulky child seats, but the rear seat back is very upright and gets quite uncomfortable for adults on longer rides.
The interior itself is all-business, without a lot of frills or fancy materials. There are lots of black rubberized plastics and easy to clean surfaces, and a simple and intuitive layout. Everything you need is equipped in our PRO-4X; Nissan's excellent zero gravity leather (optional) heated seats, heated steering wheel, adaptive cruise control, lane departure warning, a big sunroof and Fender stereo. Despite having all these features, the materials and generally mediocre fit and finish are a reminder that this is a pickup built for work and adventure, not luxury.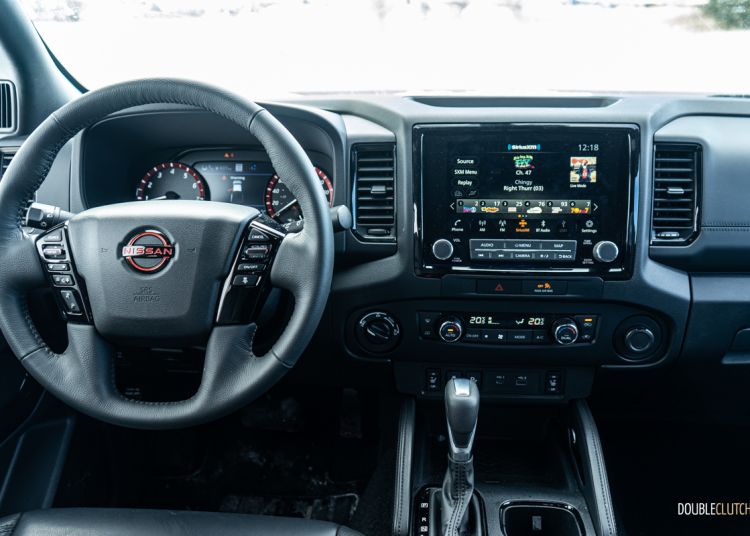 The optional nine-touchscreen infotainment system is the largest in the segment, and compatible with both Android Auto and Apple CarPlay. I spent most of my time using the native system and found it good looking, effective and extreme simple to operate – definitely one of my favorites. The Frontier is also equipped with a convenient wireless charging pad, along with USB-A, USB-C and a 120V outlet all integrated into the console and center stack. The console itself is well designed and offers plenty of convenient storage in the two oversized cupholders, large storage tray towards the front, and deep center armrest bin. The console, deep door pockets, and rear under-seat cubbies provide plenty of storage options –critical in a truck like this.
Even more important is what's under the hood, and that would be Nissan's 2020 debuted 3.8-liter naturally aspirated V6. It makes a healthy 310 horsepower and 281 lb-ft of torque, but what I love most is that it's just a simple naturally aspirated V6. No turbos, no superchargers, no mild hybrid batteries; just an honest, reliable, hardworking V6. It's mated to a nine-speed automatic, and the pair are quite smooth together. The V6 offers more than enough power for the Frontier, which feels surprisingly responsive and spirited, and the joy of the linear power curve means that there's always adequate power.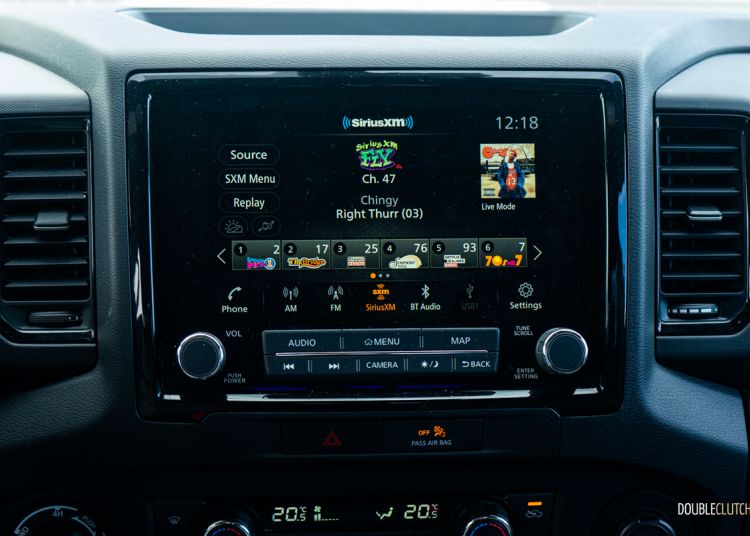 The new Frontier has taken some knocks from my colleagues in the industry for it's on-road driving dynamics being a little too 'truck-like', but that's probably my favorite thing about it. It really does feel like you're driving a truck, and not a crossover with a bed. The ride is a little jittery, but it also feels extremely confident and solid, the steering is heavy, but responsive and offers plenty of connection to the road. The driving position is extremely comfortable and offers great visibility. I took the Frontier on a four-hour round trip and with the adaptive cruise set, I thoroughly enjoyed the firm on-center feel of the steering and the surprisingly soft noise levels in the cabin.
Better yet though, the PRO-4X really feels at home on the backroads. Thanks to a snow storm, lots of heavily rutted icy roads, and an unmaintained rural access pass, I really got to put the truck's off-road capabilities to the test. The rear differential lock means it can handle most events without ever touching the 4×4 controls. Icy conditions and unmaintained roads had me flipping the dial over to 4-HI, where the Frontier preformed admirably with total grace. Moreover, the suspension does a fantastic job absorbing even the roughest surfaces, working hard to keep occupants comfortable even when the going gets tough.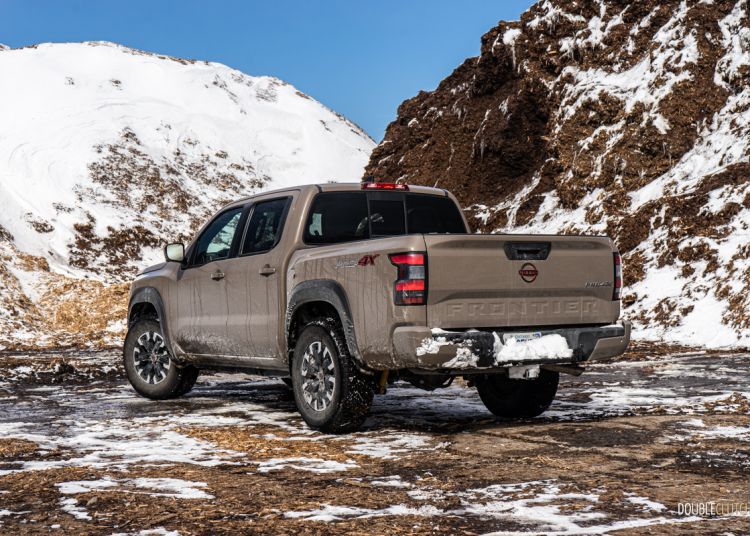 This all means that the Frontier, especially in PRO-4X guise, can be a lot of fun to drive both on and off the road; there aren't many practical and family friendly vehicles I can honestly say that about today. Things only get more entertaining when you consider what you might tow with the Frontier's 6,490-pound tow rating, or haul with its payload of up to 1,430-pounds.
There is however a little penalty to pay at the pumps; after a week of mixed driving, and the one four-hour highway run, I observed average consumption of 12.3L/100km. That's significantly better than most full-sized pickups in similar conditions, but it's a penalty over what I would expect from most similarly sized crossovers. Fortunately, the Frontier is more than happy on regular 87-octane fuel.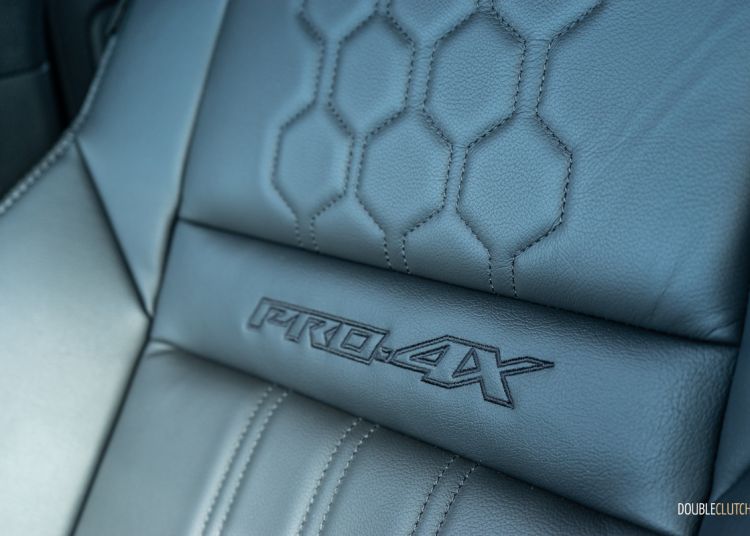 The Frontier starts at $39,998 for a stripped down King Cab model, but it's surprisingly affordable to load up a Frontier as a top-line PRO-4X Crew Cab starts at $47,498, a relatively small gap considering the amount of additional space and equipment you'll get. The only real option to add is the Luxury package which adds leather, the Fender 10-speaker sound system, and nicer quality interior trimmings for a mere $2,000. This pushed our as-tested price to $49,798. It's not exactly cheap, but it does offer fairly significant savings over something like a Chevrolet Colorado ZR2.
Speaking of competitors; the Frontier's closest direct competitors would be the Ford Ranger, Toyota Tacoma and the GM Colorado/Canyon twins. The GMs are by far the most refined of the bunch and feel much less truck-like on the road. On the other end of the spectrum the Tacoma is the oldest and least refined option, and is also the least comfortable as a result. The Frontier feels a lot like the Tacoma in that it doesn't let you forget that you're driving a rugged truck. It's also more fun and nimbler, and avoids a lot of the Toyota's pitfalls thanks to the more comfortable interior, better sound proofing, and improved ride quality.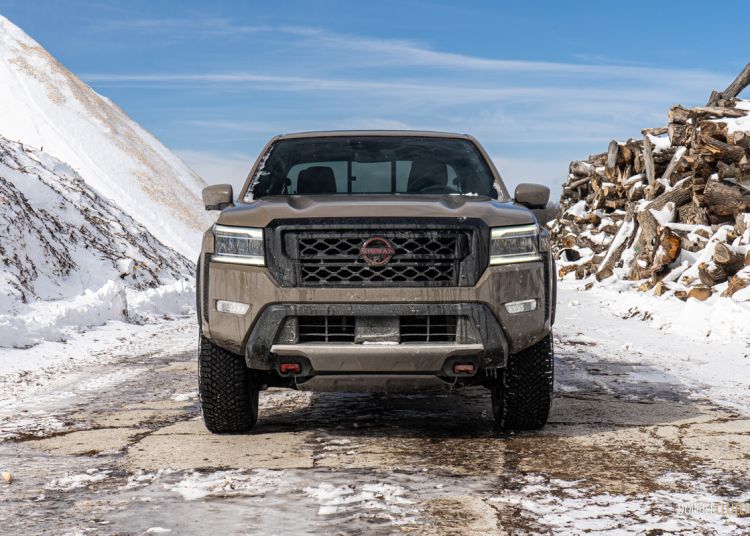 After a week with the 2022 Nissan Frontier PRO-4X I am happy that we have yet another competitive entry into the mid-sized truck market. It is not the truck for you if you're looking for all the latest tech, electronic driving aids, and a car-like driving experience. However, if you're interested in a solid truck, with a simple reliable drivetrain, and all the lovable character traits of a traditional smaller pickup truck, yet with all the necessary modern advancements for everyday life in Canada, the Frontier is seriously worth looking at.
See Also: