When the Acura MDX was released 21 years ago, little did they know that it would become a massive hit and become one of the bestselling sport utility vehicles of all time. With over one million units sold, Acura had found the perfect recipe for success. The 2022 Acura MDX A-Spec we have here brings a more aggressive and sporty design for buyers that want to stand out from the masses.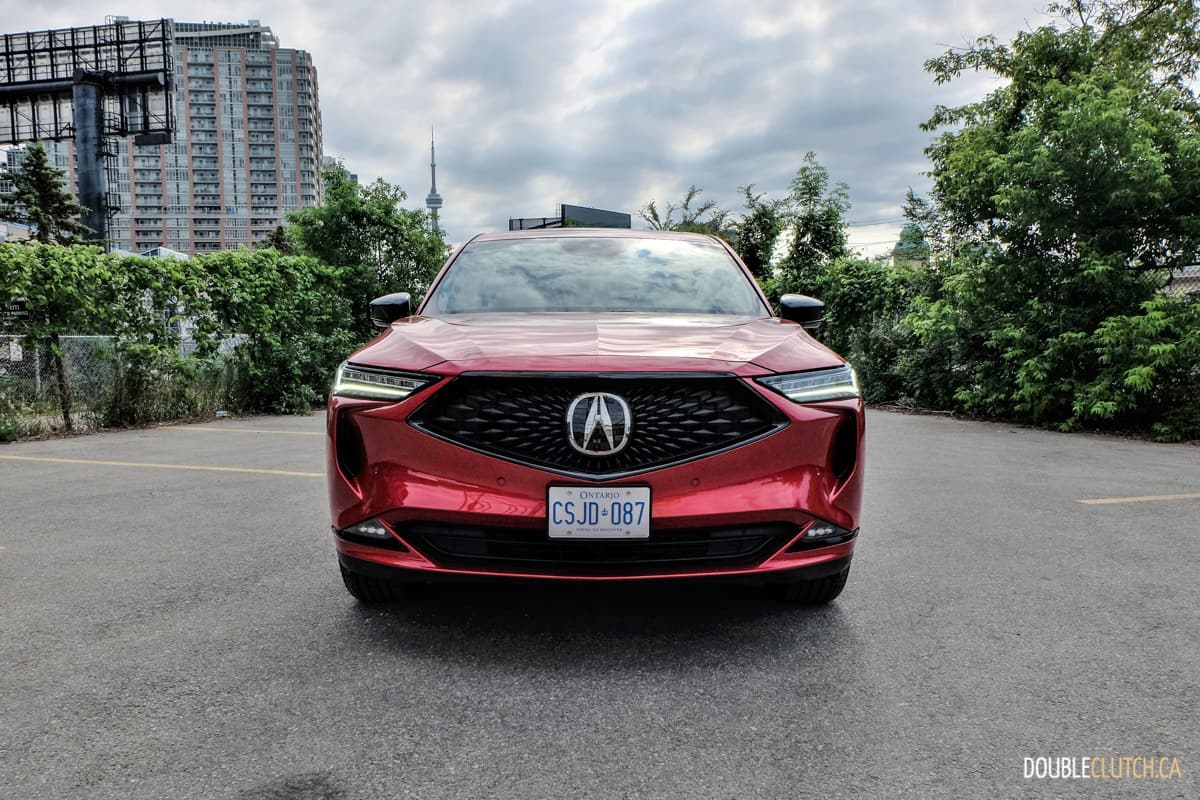 After years of struggling to find their momentum and identity, Acura finally decided on a cohesive design and embraced their sporty heritage that began with Honda. The all new 2021 TLX is one of their best-ever sedans and this 2022 MDX is meant to solidify its status amongst its Japanese counterparts and is more than enough to stand toe to toe against the Germans. However, the Koreans have decided to throw a wrench into these plans.
The exterior design tweaks do make the Acura MDX A-Spec look sportier and more aggressive than the other trim levels currently offered. Blacked out trim has replaced all the chrome in addition to the dark alloy wheels. The large grill design is quite attractive and looks like it's moving at high speed even when standing still. The massive Acura logo actually fits with the overall design. However, it is a shame that the A-Spec doesn't get any additional body cladding to further differentiate it.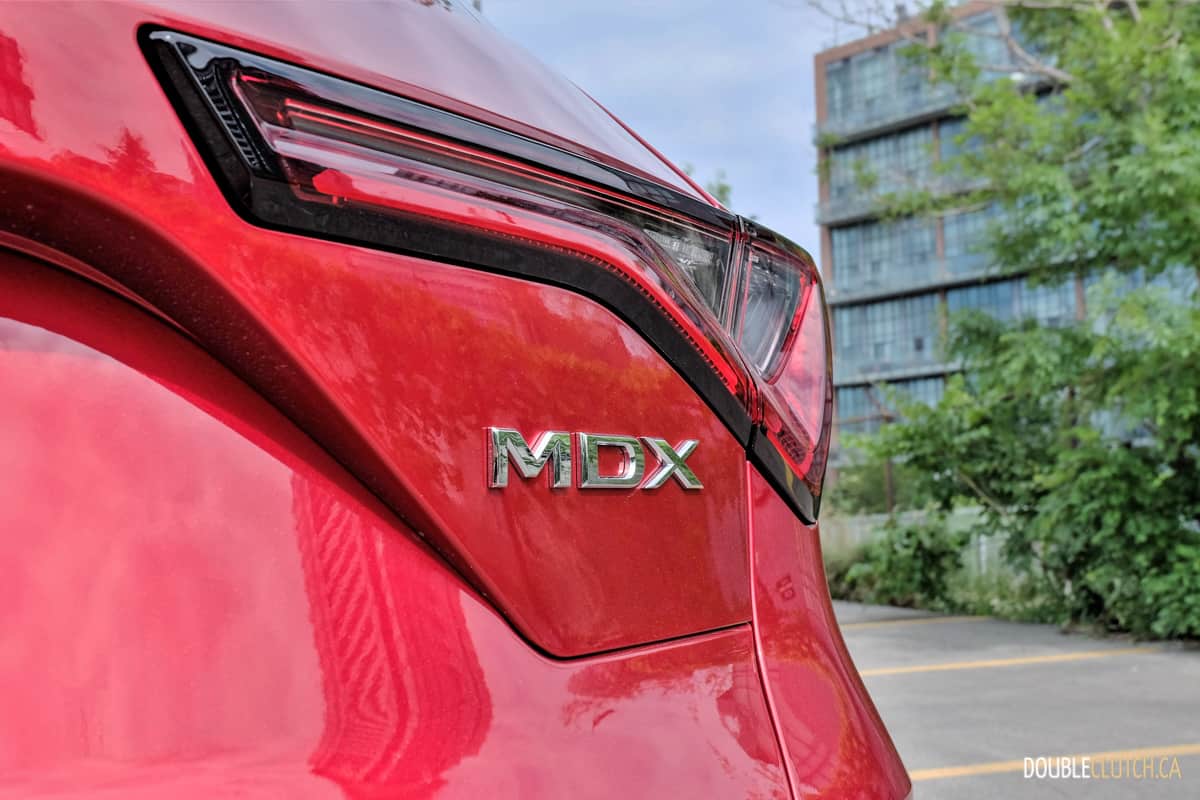 This omission also carries over to the suspension of the A-Spec. Yes, the double wishbone suspension up front and new multi-link rear sound impressive, however it is the same setup in all the other trims.  Acura could have set up a dedicated tune for their sportiest model, but chose not to. It drives fine, however the sporty appearance does lead onto more than it delivers. There is more body roll than expected, but most owners won't notice.
Thankfully, the interior of the Acura MDX A-Spec has been sprinkled with more attention to an already improved design. A flat bottom steering wheel feels great in your hands with a chunkiness that is always welcomed. Ultrasuede trim has been added to the leather seats as well as ventilation for those hot and muggy days. The ELS Studio 3D Premium Sound System added here is an impressive upgrade with its 16 speakers including a subwoofer. Apple CarPlay and Android Auto are standard and offered wirelessly if the user so chooses.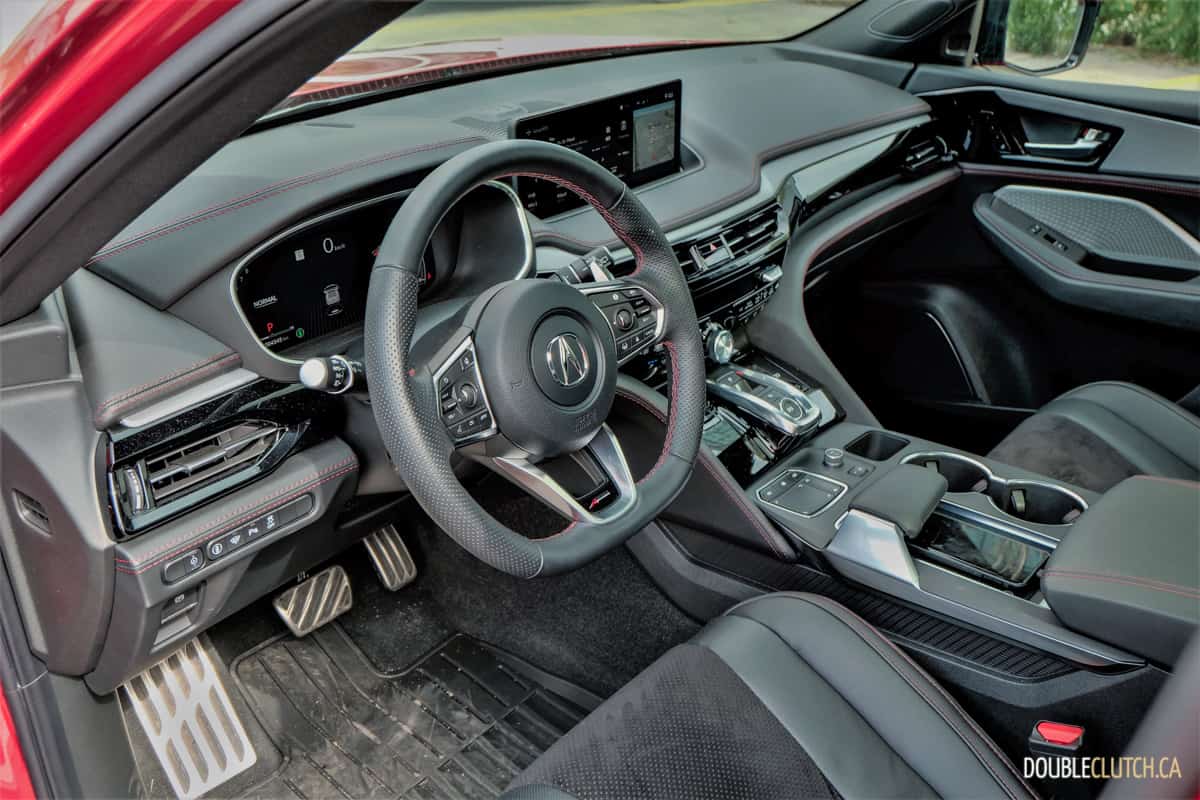 While all of this tech is great, Acura's True Touchpad interface is infuriating. This system requires too much attention away from the actual driving experience and when the roads get rough, mistakes are easy. This can be easily fixed by implementing a touchscreen or replacing the touchpad with a more precise rotary controller.
Under the hood lies the long standing 3.5-litre J-series V6 engine found used in various Honda models.  This is a very smooth and linear power plant that brings 290 horsepower and 267 lb-ft of torque. Expect a 0-100km/h run to take 6.6 seconds. Natural aspiration is welcomed and we're glad to see Honda retain this engine as opposed to implementing a smaller displacement turbocharged motor.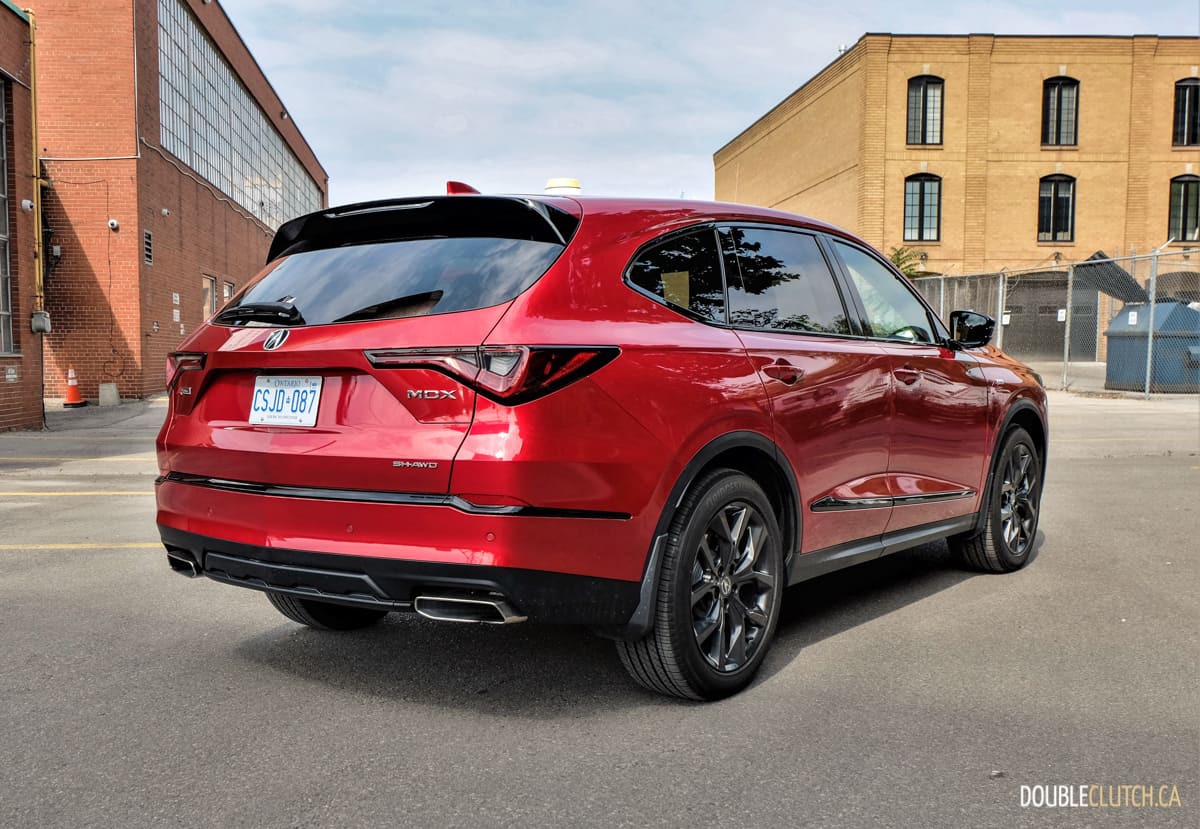 Performance is helped by the 10-speed automatic transmission and Acura's fourth-generation Super Handling All-Wheel Drive (SH-AWD). A heavy rain storm was no match for this set up and inspired great confidence behind the wheel.
We observed a combined 13. L/100km in mostly city driving, below our expectations. Acura Canada rates this model at 12.6L/100km in the city and 9.4L/100km highway, for a combined 11.2L/100km. Buyers can use regular 87-octane fuel if they desire, though 91-octane premium fuel is recommended. All of the active safety features expected at this price point are standard, also seen on the MDX Platinum Elite tested previously.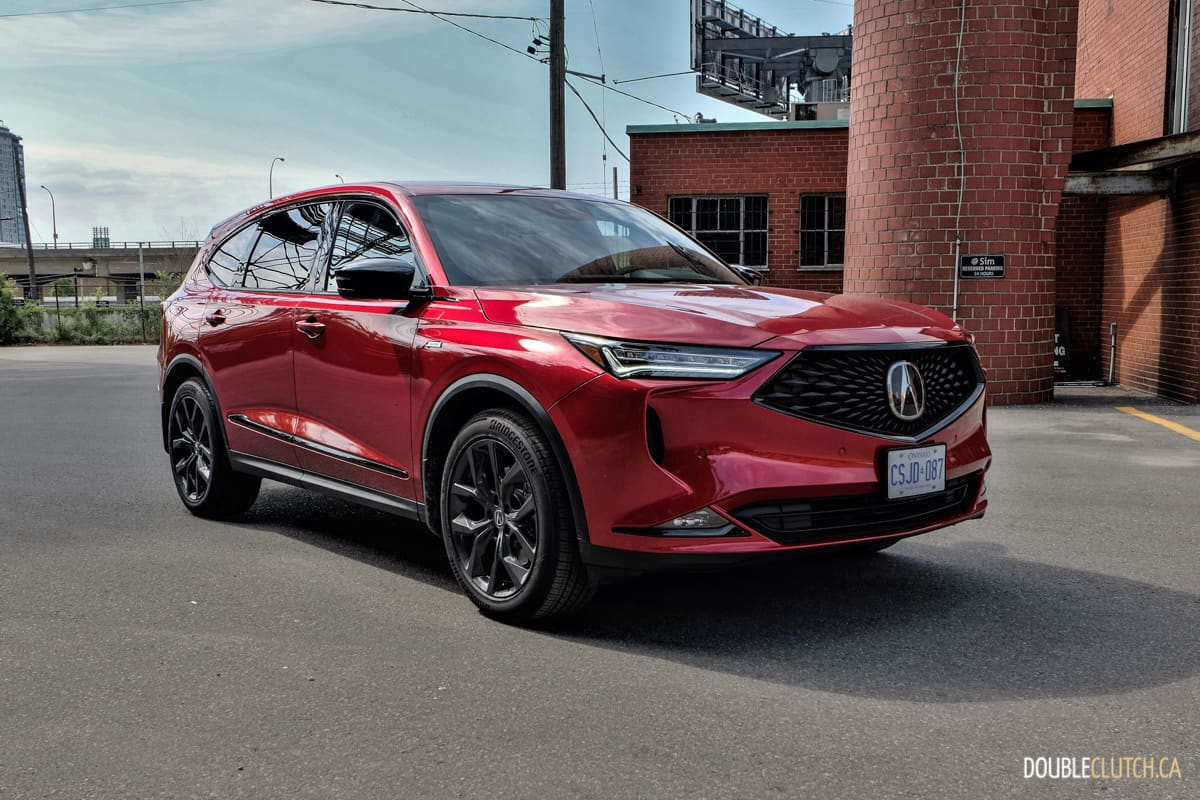 Pricing for the 2022 MDX starts at $56,405 for the base model, while the A-Spec jumps to $63,405. The top-trim Platinum Elite will add $4,000 to that figure. This is significantly less than the German offerings, and the MDX is best compared with the likes of the Volvo XC90 and Lexus RX 350. The underdog rivals are the Korean entries – the Hyundai Palisade and Kia Telluride. Both of these bring exciting designs inside and out, easy to use technology and excellent dynamics at a much lower price point.
While the MDX had been the value proposition in the luxury sport utility segment for years, new challengers have come at Acura with its own game. Sometimes, it takes an unexpected competitor to remind manufacturers not to underestimate anyone. The 2022 Acura MDX A-Spec is an excellent entry, and we can look forward to the upcoming MDX Type-S to remind us what Acura can accomplish when they put their best efforts into a top-notch choice.
See Also: