PICTON, ONTARIO – Twenty-five years ago, Infiniti massaged the sheetmetal of a Nissan Pathfinder, bolted in a leather interior and created something called the QX4. Nine years ago, Infiniti sought to repeat that success. Familiar platform, svelter sheetmetal, much nicer interior. Originally called the JX35, it was also a smash hit. I should know, my aunt's had several. Now for the first time in eight years, Infiniti has a new version of this familiar concept. Welcome everyone, to the 2022 Infiniti QX60 AWD.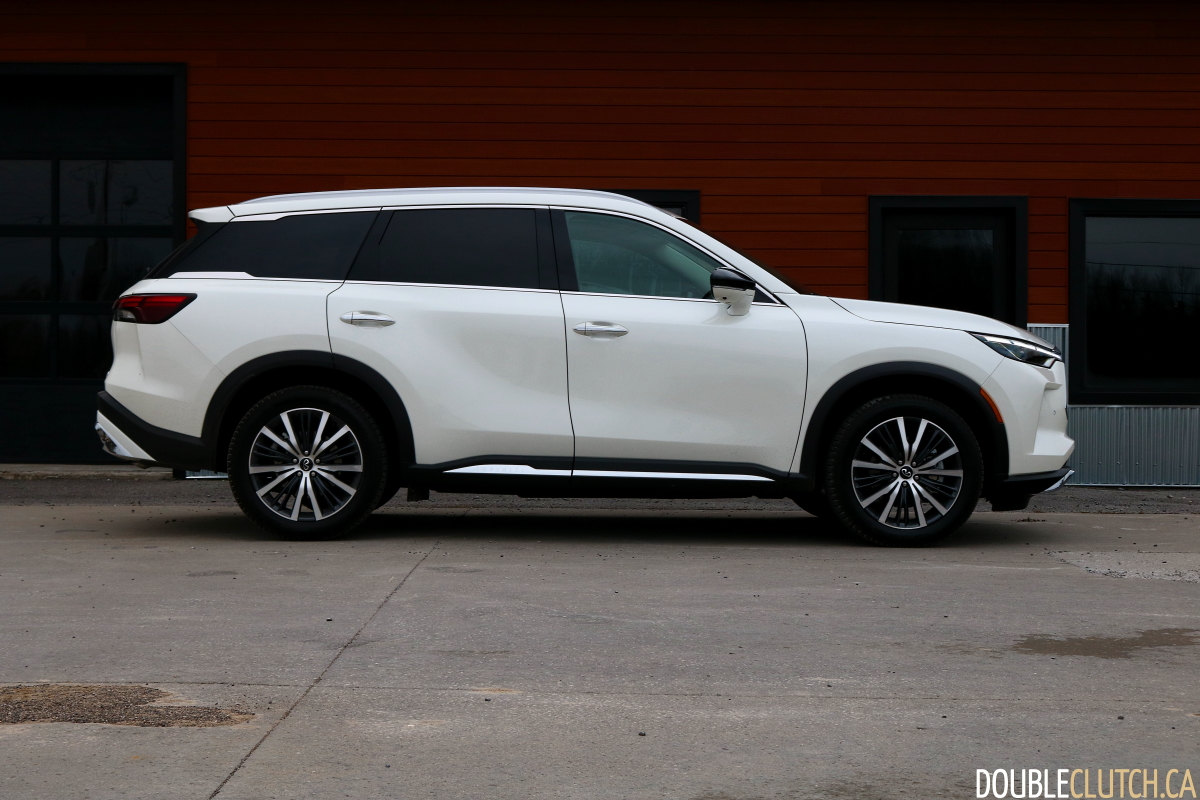 Take one look at the new QX60's sheetmetal and a single word comes to mind – handsome. While the old one was a bit pudgy, the new one cuts a sharp silhouette with a prominent hoodline, strong beltline and available blacked-out roof. Infiniti have worked hard to remove extraneous lines from the new shape in order to let a few tasteful elements sing and my god, does it ever work.
The slim headlamps converge with a more assertive grille to create a proud front fascia that escapes the trap of Predator-esque vulgarity. Along the side, unpainted cladding is kept to a minimum while floating pillars accentuate the QX60's five-metre length. The rear of the QX60 features a blackout panel between the tail lamps, bold Infiniti lettering across the tailgate and a license plate recessed into the lower bumper for a sleeker appearance. Put it all together and you have a three-row luxury rig that's distinguished yet tasteful.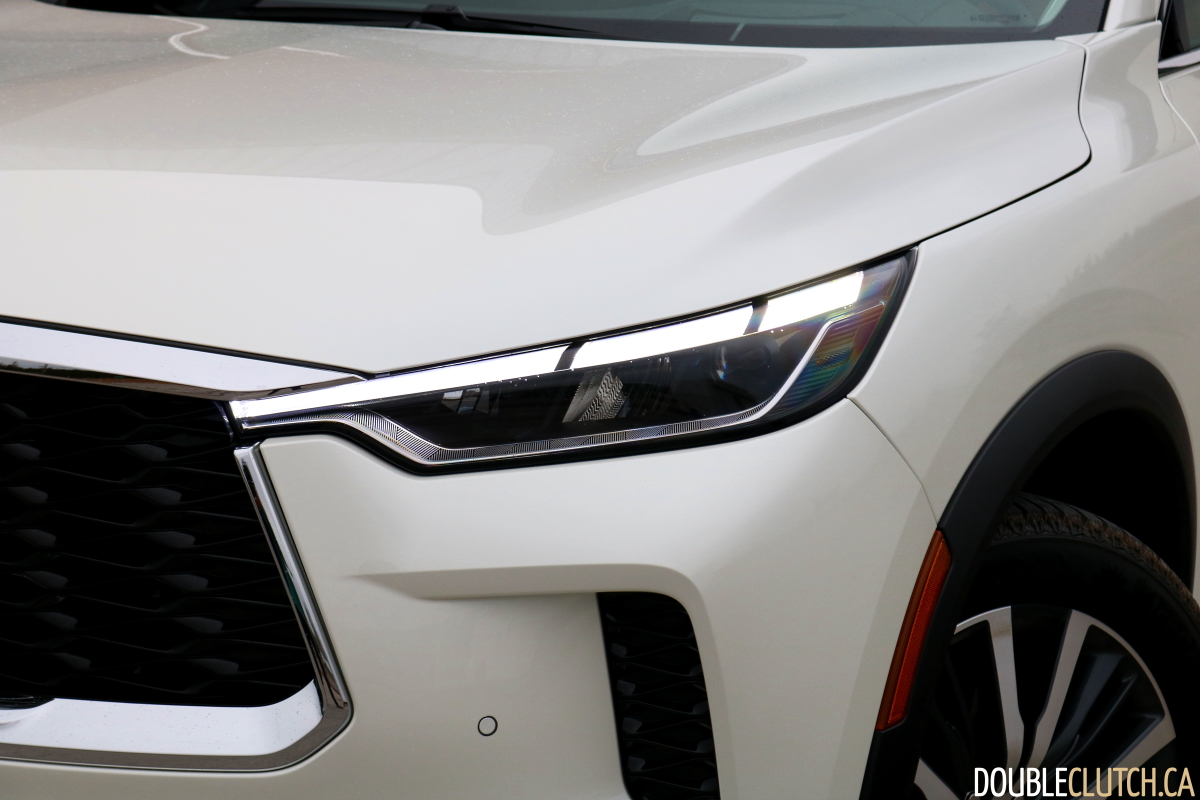 While many luxury automakers punish base-model buyers with small screens, Infiniti have spared no expense and made a 12.3-inch touchscreen infotainment system with wireless Apple CarPlay and SiriusXM satellite radio standard on all QX60s. After eight years of Infiniti's much-maligned dual display system, the new infotainment is an absolute revelation. Unfortunately, it's paired with a capacitive-touch climate control panel that renders activating the heated steering wheel an unnecessarily distracting task. Making up for this is exquisite cabin craftsmanship that's especially evident on models with the tan interior.
Virtually the entire face of the dashboard is trimmed in thick foam-backed french-stitched stitched materials. Available black open-pore wood and metal speaker grilles add yet more sumptuous textures and imbue the cabin with a posh living room vibe that feels just as good as it looks. It's all an impressive reminder of why the future of luxury will be finely-crafted physical things as opposed to sheer gadgetry.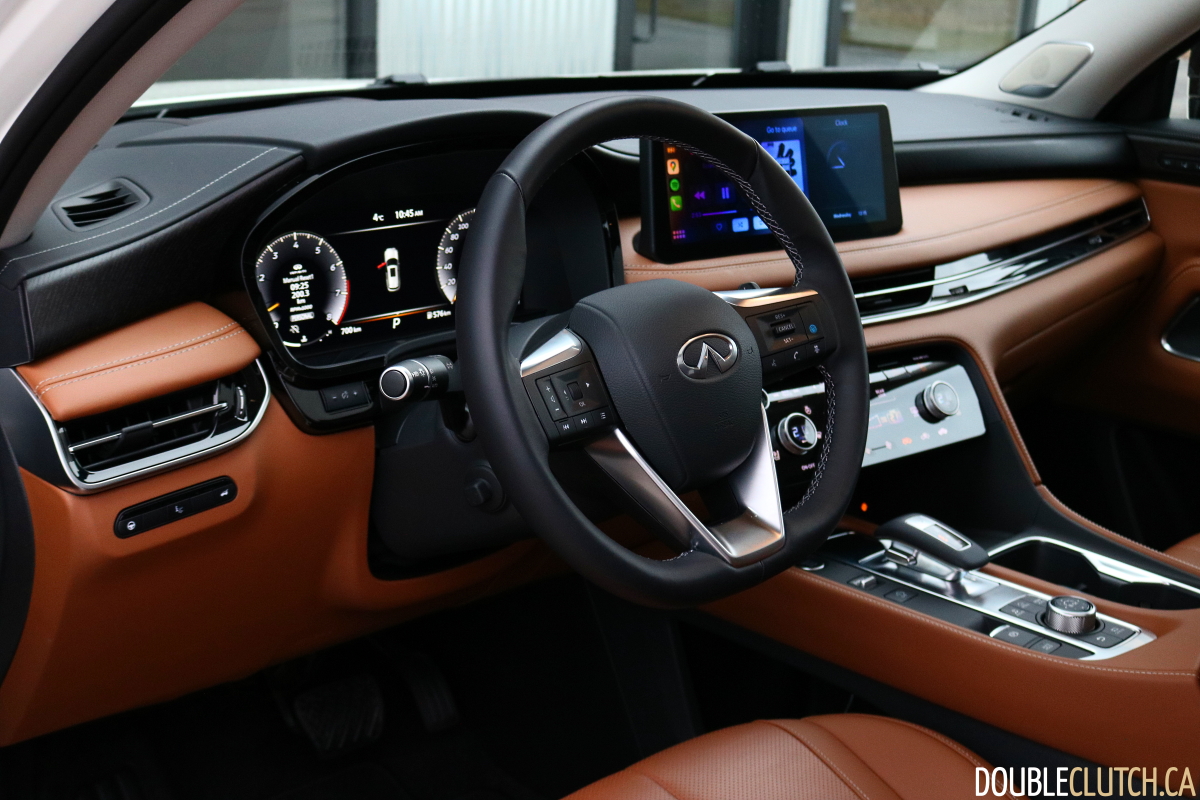 That being said, there's nothing wrong with a bit of gadgetry, especially when you're an automaker faced with the task of elevating a model to new heights of opulence. With that in mind, Infiniti have rolled out an entire buffet of posh gizmos. The top two trims of the QX60 gain massaging seats with three adjustable programs, a feature normally reserved for more expensive vehicles. While none of these programs are likely to rearrange your serratus posterior inferior, they are pleasantly relaxing in a mild, mellow manner.
Also available? Auto-dimming exterior mirrors that will be impossible to live without once you've experienced them, an on-board air purifier, a 10.8-inch heads up display and a 12.3-inch digital gauge cluster featuring crisp graphics and low latency. Top-spec audio is a 17-speaker Bose Performance Series system that's fairly clean, although it does scoop the mids a touch. There's good news for sun-seekers too, as Infiniti have made a panoramic sunroof standard across all trim levels.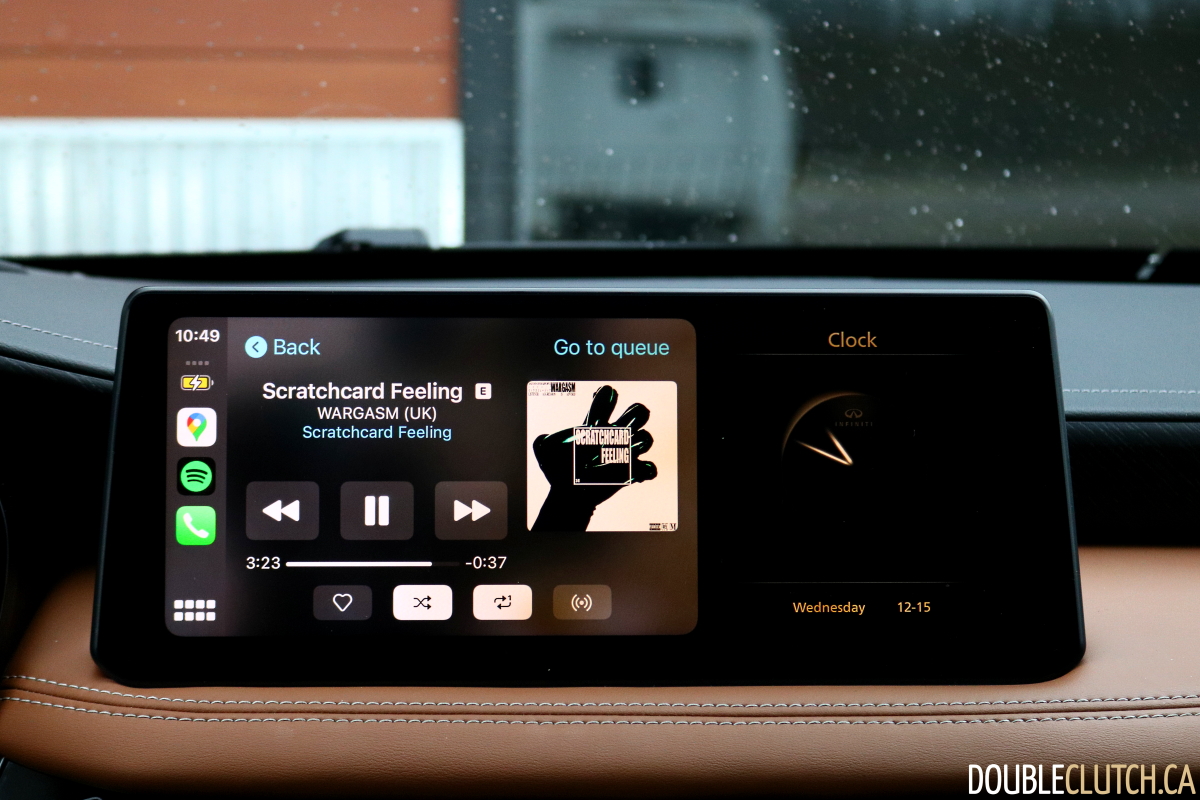 Powering the new QX60 is Infiniti's familiar 3.5-litre naturally-aspirated VQ35DD engine. While this 295-horsepower unit will be familiar to owners of the outgoing QX60, the big story is ZF's nine-speed automatic gearbox. Dubbed the 9HP, it promises a more refined experience than the outgoing CVT, features paddle shifters and is mated as standard to a predictive all-wheel-drive system that's constantly monitoring wheel slip. Also on tap are five different drive modes including a custom programmable one and a stop-start system that shuts everything down at traffic lights to save fuel. The government's estimates clock in at 11.9L/100km in the city, 9.5L/100km on the highway and 10.6L/100km combined, all on premium fuel.
How does all of this work on the road? Well, the VQ's always been a fairly sweet V6 with a broad power band and unique note, so removing the CVT drone and installing a crisp-shifting nine-speed has really helped with refinement. There's now a proper crescendo upon hard acceleration to match the engine's heritage while wide-ratio 'box's deft efforts to keep RPMs low while cruising pay off with an incredibly quiet cabin. Also bringing down the noise are thicker side windows, the strategic use of laminated glass and increased sound deadening.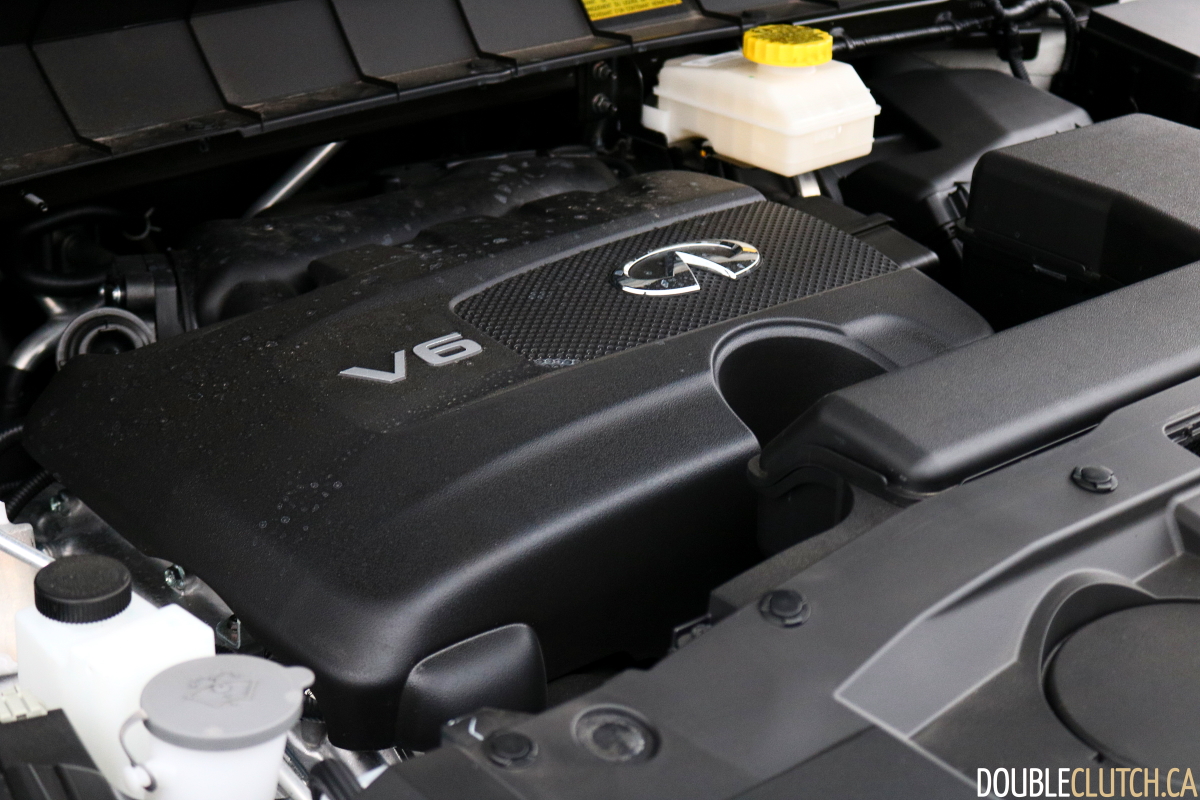 In a departure from the previous-generation model, ride quality in this new QX60 is a bit on the firm side. Leaning into Infiniti's sport heritage, it'll likely prevent motion sickness in the way back but isn't the world's most comfortable overall experience. To the driver, it feels positive. To a third-row passenger, rough country roads may as well be sheets of corrugated iron. Tire thump over road imperfections is both rather pronounced and accompanied by minor sharp body movements. However, get the QX60 on reasonably smooth pavement at higher speeds, say the highway, and everything smooths out.
When I say everything smooths out, I do mean everyting. At higher speeds, the steering it adopts a syrupy on-centre vagueness befitting of limp wristed one-hand-on-the-wheel commuting. Wind noise is virtually absent and with the gearbox kicking into ninth, absolute serenity is just about guaranteed. This would be a lovely SUV to drive to Florida every winter – set the adaptive cruise control enable the driver assist suite, crank up the tunes and let the miles melt away like margarine on fresh mollette. Those who remember when Infiniti was a performance luxury brand and are seeking a more engaging experience can set personal mode to standard powertrain, sport steering and trace control off for better weighting and surprisingly direct response for the helm in such a large vehicle.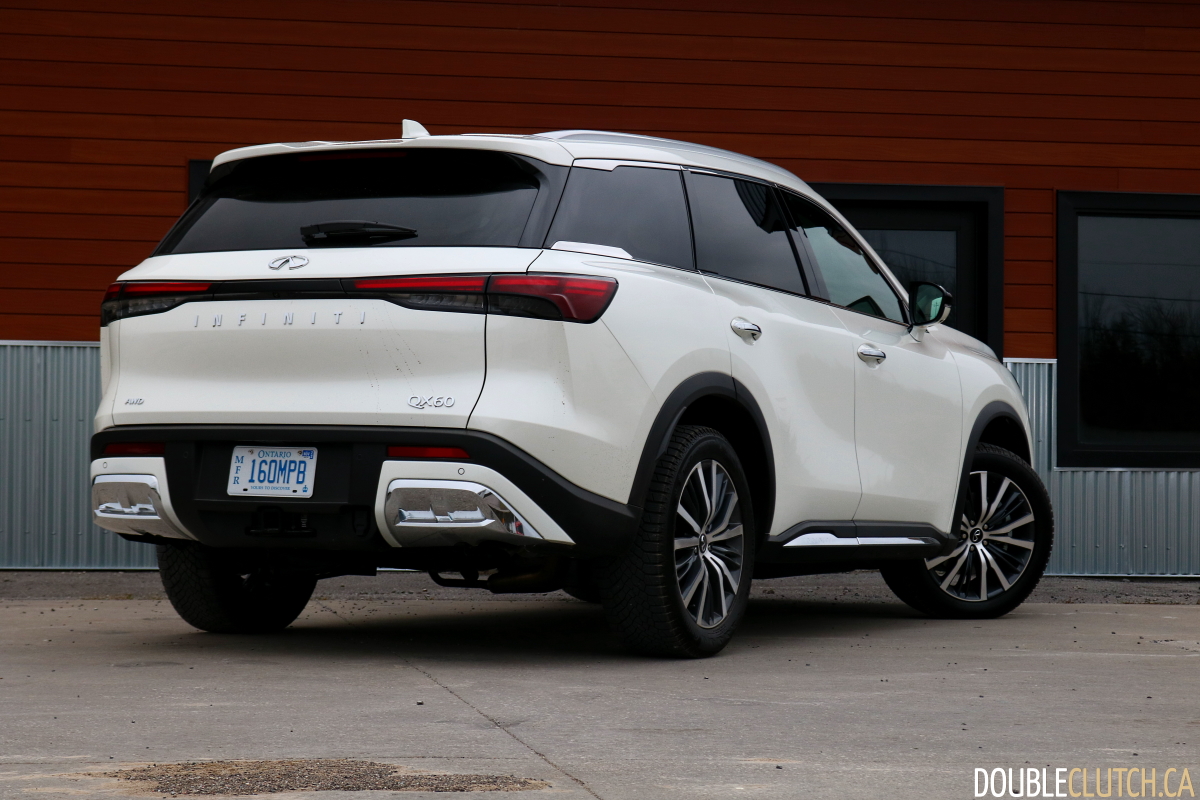 Pricing played a huge role in the old QX60's success and thankfully, Infiniti appear to be largely staying the course with the new one. The basic Pure trim starts at a very competitive $54,995 and the walk-up from there isn't too dramatic. The Luxe trim clocks in at an additional $59,495 and adds a host of toys and tech. It's a $5,500 walk-up to the $64,995 Sensory trim I tested which still feels like a lot of car for the money. Of course, if you want the absolute best in materials, the Autograph trim is another $3,000 and quite possibly worth it for the richness of its quilted semi-aniline leather.
The QX60's biggest competitor has always been the Acura MDX, which in its current form is an incredibly disappointing vehicle with an infotainment system so maddening, it's likely dangerous to operate. Advantage Infiniti, then. What's more, the QX60 doesn't cost an arm and a leg more than a loaded three-row crossover from a retail brand, meaning it's more possible than you think to grab yourself a little slice of the good life.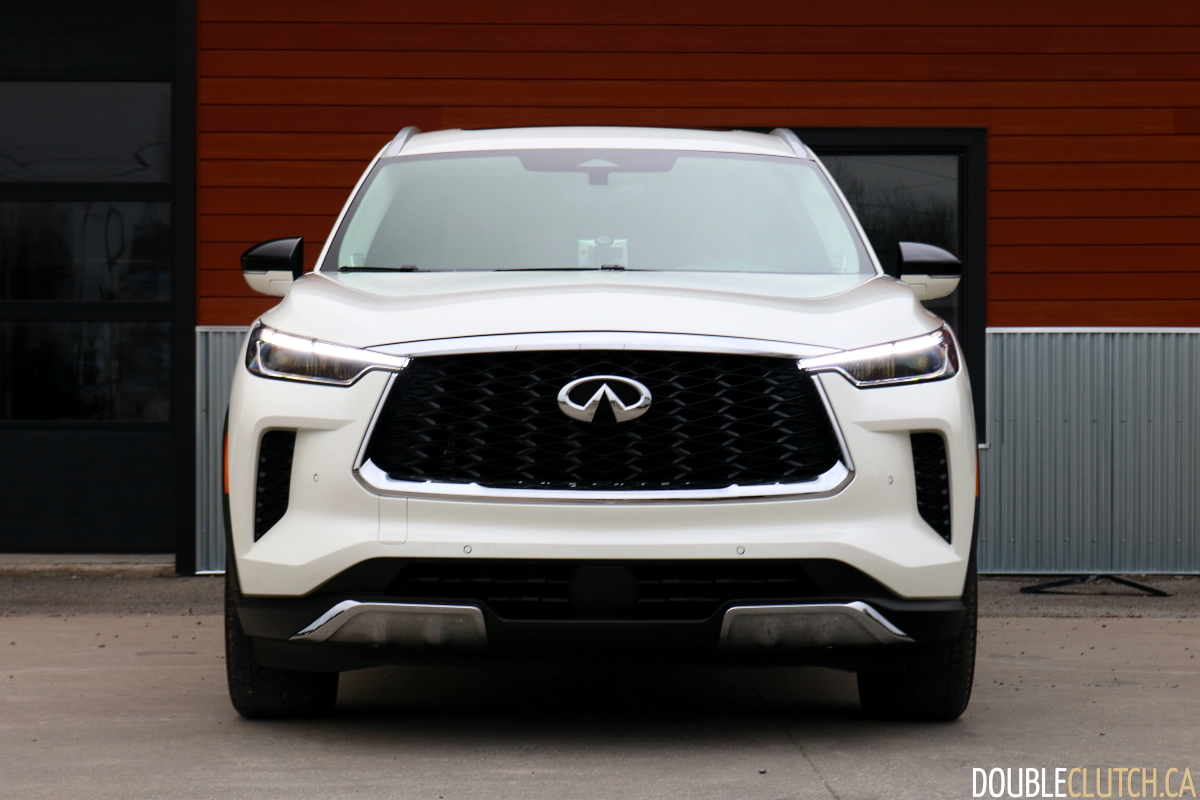 With classy, upscale design, luxurious tech and refinement in spades, the 2022 Infiniti QX60 AWD should continue to be a hit. Add in excellent pricing and it really looks like a slam-dunk for Infiniti. At the time of writing, the first units have started trickling into dealers so expect widespread availability very, very soon.
See Also:
2022 Nissan Pathfinder Platinum AWD