Despite current automotive trends moving towards both electrification as well as SUVs and crossovers, our Bavarian friends have thankfully continued to produce numerous dedicated performance cars. This is the 2022 BMW M5 CS, which is not only the most powerful M5 model ever created, but also BMW's most fastest production car. We spent a week with it to figure out for ourselves whether this really is the ultimate M5.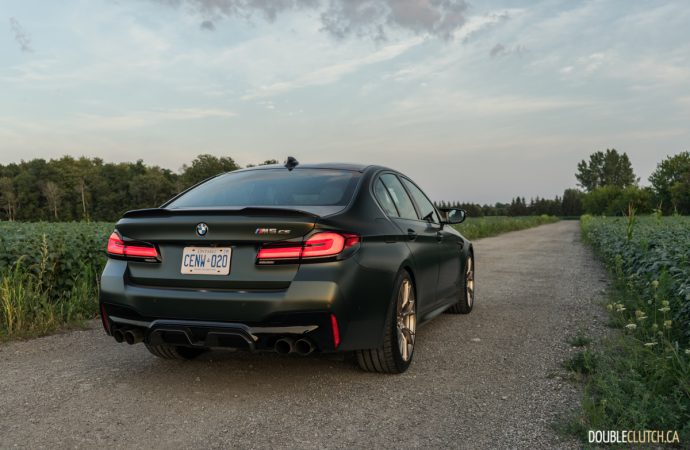 My expectations for this car are particularly high, considering my better half owns a minty fresh 2000 M5 that has been in her family since new. That car, known as the "E39", is from an era of peak BMW. But while the raw engagement that would have been present in a base 530i twenty years ago is gone from today's mainstream BMW models, this latest generation of "CS" cars, which is short for "Competition Sport", aims to bring it back.
Like the M2 CS we adore so, so much, the M5 CS follows the formula of "less is more". BMW has done a considerable amount to remove weight from the standard M5, including carbon fiber body bits (roof, hood), carbon ceramic brakes, lighter wheels, and two-piece carbon bucket seats. A four-seat configuration does away with the center rear seat, for buckets all around. They've also removed a bunch of sound deadening, and simplified the interior ever so slightly. The savings is around 230-pounds or 70 kilograms, which is significant.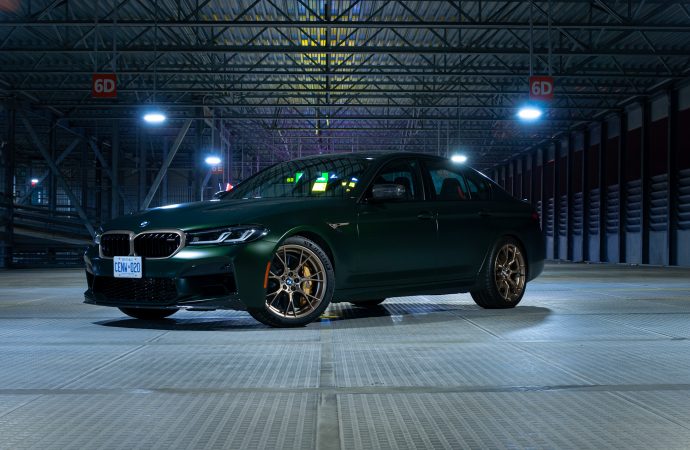 The M5 CS gets the same 4.4-liter "S63" twin-turbocharged V8 engine as the M5 Competition, though here it gets specific tuning for 627 horsepower, an increase of ten over the regular car. It's still ludicrously fast, and good for a 0-100km/h acceleration run in under three seconds. Like the standard M5, the M5 CS is all-wheel-drive, though in full-on all-assists-off mode, can be put in rear-drive mode exclusively.
The chassis has been specially tuned for the CS, with modifications to the bearing springs and damper control in order to compensate for the reduced weight. Pirelli P Zero Corsa tires are just about the best it gets, though those not actually tracking their M5 CS may want to swap on a set of more street-friendly rubber. The steering rack is still the same, however the unique suspension tuning and tires make it feel different, more substantial, and more special.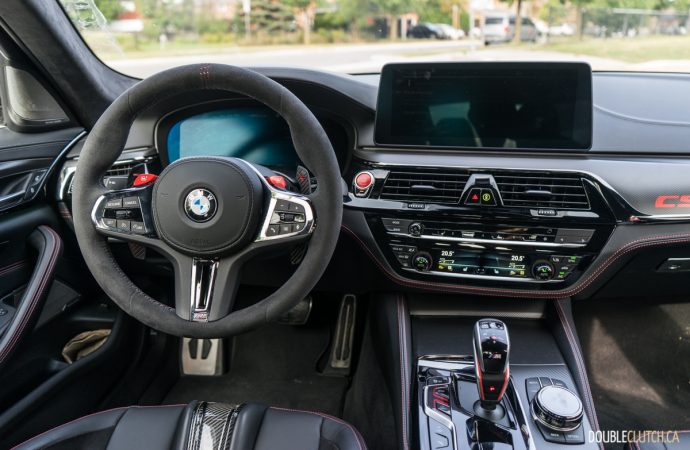 As a result of all of this, the M5 CS drives just marvellously, hammering down the highway with obvious authority. Chuck it into a corner, and the chassis responds like no other sports sedan today. The Panamera Turbo feels fat and the Mercedes-AMG E 63 feels disconnected in comparison. At over 4,000 pounds (4,023 to be exact), it's impressive how BMW managed to make the weight savings this noticeable.
Transformation has always been a strong suit of the M5 – with the ability to change roles from an autobahn-stormer to a track weapon whenever the driver desires. The electronics built into the latest models make this even easier. Configurable M modes allow the driver to set up two presets, anywhere from wild and untameable to quiet and fuel efficient, and anything in between. Engine behaviour, transmission shift points, steering heft, exhaust, and damping are just some of the variables that can be altered.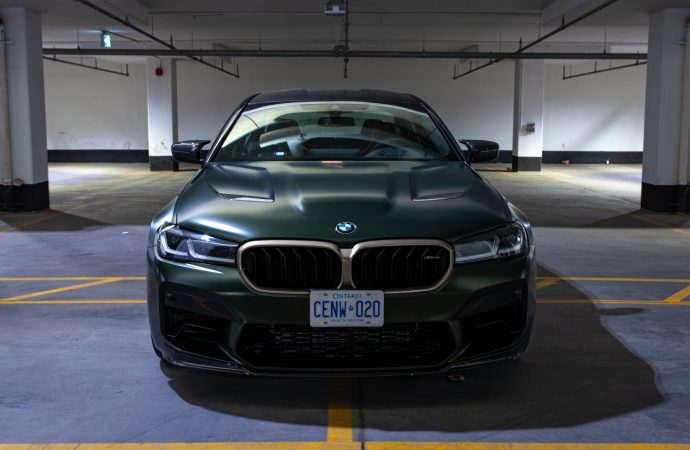 Efficiency is surprisingly another area where BMW's boosted V8 impresses. Drive like a bat out of hell and your fuel economy will remind you of your habits, but in a normal commute, 10.0L/100km is not unreasonable in combined driving. Over roughly 500 kilometers driven, we observed 12.9L/100km, better than expected. One longer highway jaunt saw an average of just 8.9L/100km, which is realistically a number buyers will only see with considerable effort to keep consumption down. The 68-liter tank naturally requires premium fuel.
Inside the M5 CS, things aren't all that different, with the exception of the M Carbon bucket seats. I stand six feet tall and wear a 33 waist, though anyone much wider than myself will have struggles getting comfortable. The seats are purpose built for track use, and are not forgiving in the slightest. They're fine once you're in, if you fit, but getting in and out can be a painful affair. The rear buckets are easier, but obviously less supportive. Liberal use of carbon fiber is evident throughout, and small compromises like the elimination of the center console storage bin have been made in the name of weight savings.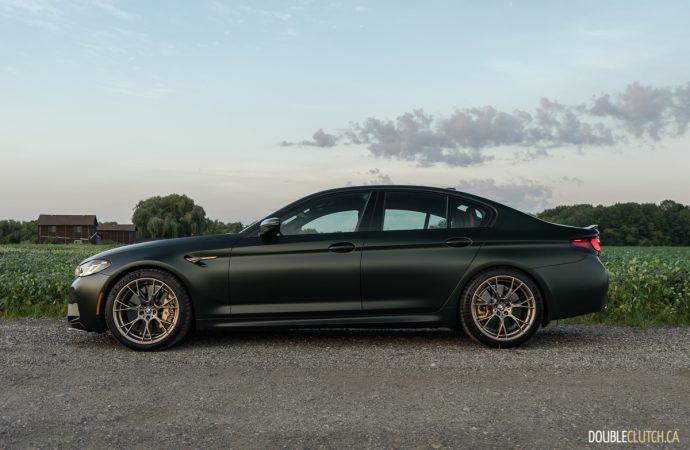 The principle around the 2022 BMW M5 CS is sound, and by golly is it ever a wonderful car. But, it's purpose built for track use, and its exclusivity means big bucks. Our tester sat at $170,800 including a $4,900 Frozen Deep Green paint job. Those who don't have any interest in tracking their car, but just want the ultimate performance sedan may want to look at the M5 Competition. If you must have the ultimate no-compromise super sedan, you have found your match in the M5 CS.
See Also:
2021 Mercedes-AMG E 63 S Wagon