We all know this: if you want to get the maximum performance out of your car, a good set of tires is absolutely crucial. What many don't know, is how do you find a good set of tires? A quick search for performance tires will bring up many different categories and specifications that can be overwhelming. I had this issue when looking for a new set of rubber for my 2008 Chevrolet Corvette Z06 – a top-notch performance car that will be handling summer back road jaunts as well as track days – and fortunately found a perfect companion with the Goodyear Eagle F1 Supercar 3.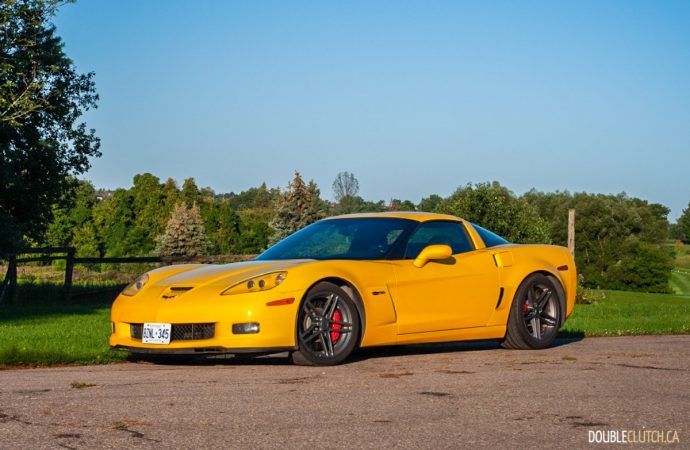 You may ask, why is this a perfect pairing? Rather than evaluating different design and technology, I relied on the folks who knew my car the best – General Motors' own engineers. The Goodyear Eagle F1 Supercar 3 tires are the successor to the Goodyear Eagle F1 Supercar which was the original tire for the Z06. It means that General Motors had chosen the Eagle F1 Supercar tire to match with its halo sports car when it rolled off the assembly line at the legendary Bowling Green Assembly Plant and if the manufacturer trusts them to handle this important duty, I certainly should.
Goodyear graciously offered up a set of their max performance summer tires in the Corvette Z06's factory-spec 275/35R18 and 325/30R19 – beefy sizes to say the least – and right out of the package we noticed the interesting race-inspired asymmetric tread pattern. There are larger blocks on the outside of the tires for maximum cornering ability, with additional sipes and wider longitudinal grooves on the inside for better wet road performance and reduced road noise.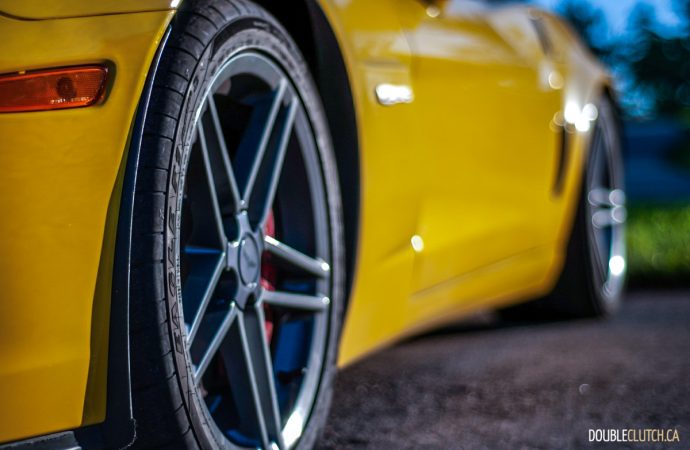 Once we had the tires installed, we set off for a series of road tests. The first thing that jumped out at us is the sheer comfort and quietness offered by the Eagle F1 Supercar 3. Performance tires tend to drone a bit as they are generally made up of stickier materials with larger contact patches to the ground, but we were pleasantly surprised by how well Goodyear has managed to keep unwanted noise to a minimal, especially putting in consideration the aggressive size of our samples.
Another common attribute of max performance tire is a stiffer than usual sidewall, which is done to improve handling and response with the obvious downside being a decrease in ride quality. Knowing that the Eagle F1 Supercar 3 is made up of a three-ply sidewall for the aforementioned reasons, our expectations were not high; but fortunately, the Eagle F1 Supercar 3 tires were able to exceed them with flying colour. The level of comfort is definitely greater than most tires in its class and close to those of touring tires.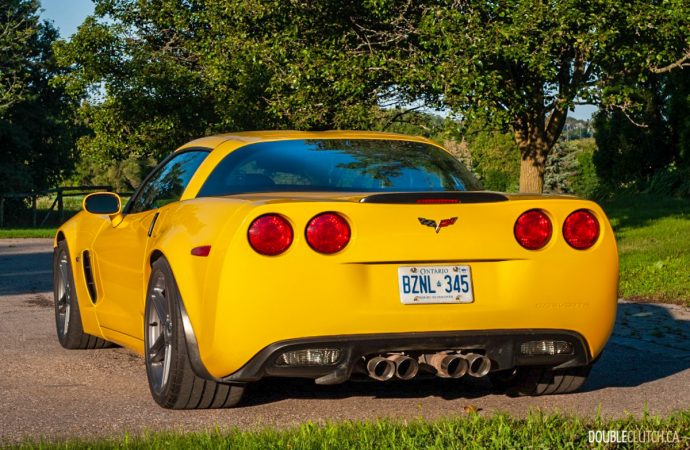 I observed good steering feel on the Goodyear Eagle F1 Supercar 3. There are tires in the market that offered sharper steering feel but I personally enjoyed the slight tradeoff in favour of street drivability. We also felt a noticeable improvement on grip particularly on dry pavements with an average performance once the roads get wet. The grip is impressive on the Eagle F1 Supercar3 thanks to Goodyear's Combination Grip Technology as it helped us put most of its 505-horsepower down to the ground without too much fuss – not an easy task to do with a sports car of the Corvette Z06's caliber.
I also had the opportunity to try the Eagle F1 Supercar 3 tires on track, and can confirm they were a perfect complement to the lightweight powerhouse that is the Corvette Z06. The tires were quick to warm up and held traction throughout the day, hardly ever making a squeal even through the toughest turns. The Eagle F1 Supercar 3 tires carry a maximum speed rating of Y, meaning they can safely handle speeds exceeding 300 km/h which gave me the confidence to push the Corvette Z06 to the limit.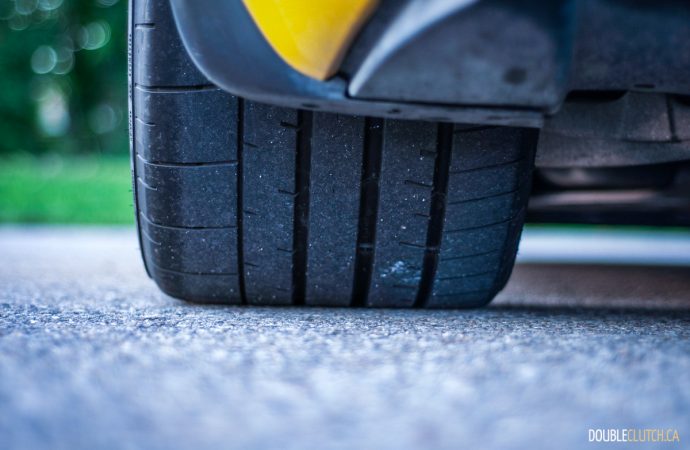 After putting 2,000 kilometers on the Goodyear Eagle F1 Supercar 3, we came to two conclusions. Firstly, if performance driving is your thing, it is of utmost importance to pick tires that can allow you to squeeze the most out of your car. Secondly, sometimes the best decision is the easiest one. In my case, this turned out to be a match made in heaven as the Eagle F1 Supercar 3 offered a great balance of performance and comfort, and with its durable 220 treadwear rating, I can expect several more summers of fun with them.
Photos by Desmond Chan