The 2021 Buick Envision Avenir plays in a very crowded and competitive segment.  There are a handful of strong options and the rest fall into the "not too bad, but manage to sell" category. The Germans pretty much rule this market with the Japanese and American manufacturers fighting for whatever is left. Buick needed something to fill a gap in their lineup and decided to take a risk that had some consumers scratching their heads.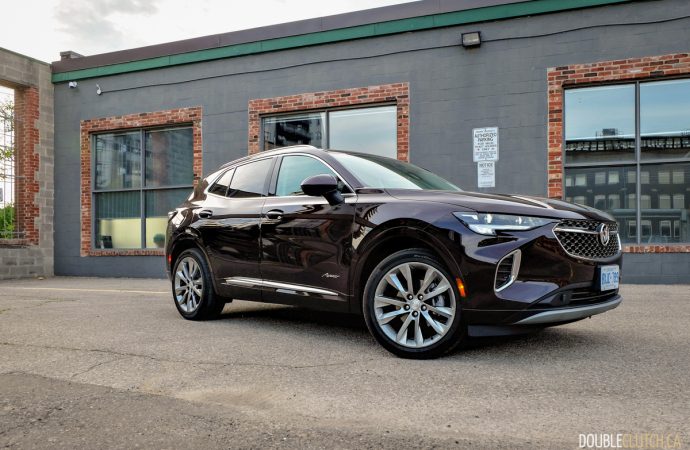 For those unaware, the Buick brand is a massive hit in China. Consumers in this Republic have a strong love for the brand that has been cultivated meticulously over years. Buick and General Motors saw an opportunity to produce cars catered to this specific market and built upon that. It also helps that Buick has partnered with the Shanghai Automotive Industry, which has pushed GM to produce quality built vehicles that could be sold in North America and still meet our strict standards. The 2021 Buick Envision is just one example of this; Buick placing high in J.D. Power standings look to back up this effort.
With Buick no longer offering any cars in their lineup and focusing on sport utility vehicles as their bread and butter, products need to be better than average in order to compete. Buick added the Avenir trim to the Envision this year to expand its lineup. Outside, the 2021 Envision Avenir is an attractive crossover, especially in this Rich Garnet Metallic paint. This is a rich, deep purple that normally isn't seen on any car sold today. 20-inch aluminum wheels with Avenir Pearl Nickel finish fill out the wheel wells. LED headlights and taillights add to the upscale looks.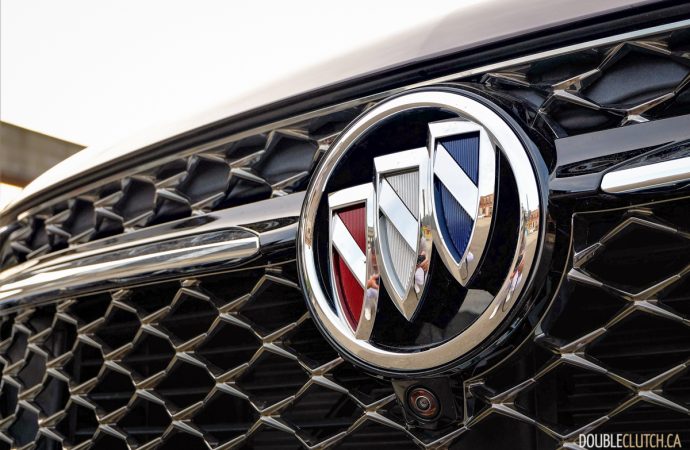 Upon stepping inside the Envision Avenir, drivers will notice a cleanly laid out design that's well put together. Panel gaps are evenly spaced and attention to detail is an area with focus during its trip down the assembly line. However, materials used could be so much better. An injection-moulded upper dash should be leather in this segment, especially when compared to what Mazda has been able to accomplish with their Signature trim level. Leather seats are standard and are very comfortable.
Luckily, those seated inside will find ample leg and headroom even with the large panoramic sunroof. Passengers in the six-foot range will fit comfortably in the rear seats that are also heated. Cargo space behind the rear is a generous 714-litres and with the rear seats folded, this jumps to 1,492 Litres.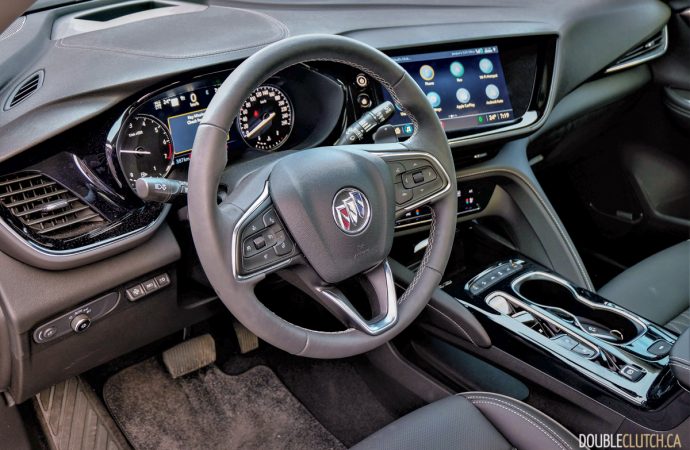 Technology wise the Envision Avenir has users covered with a 10.2-inch infotainment screen with built in navigation. A 4G-LTE hotspot is available with a subscription. While most competitors still require a wired connection to pair with Apple Carplay or Android Auto, the Envision Avenir provides a wireless connection. The nine-speaker Bose system is standard on the Avenir and as observed in most GM vehicles, sounds fantastic.
Power from the 2.0-liter turbocharged four is not going to overwhelm the driver or its passengers. The way the engine is paired to the nine speed transmission reminds that the focus is on a smooth ride, rather than to provide any form of excitement. Even with Sport mode engaged, don't expect to get thrown into the back of your seat. With 228 horsepower at 5,000RPM and 258 lb-ft. of torque between 1,500 and 4,000RPM, the Envision sits within most of its competition in terms of power.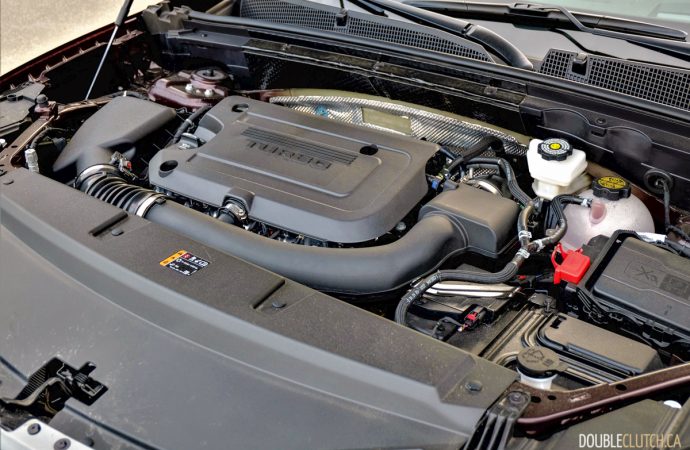 With this being a Buick, ride comfort is first and foremost. Potholes and road construction are eaten up with the standard suspension setup. There is very little intrusion inside the Envision so it truly is a great road trip partner. Where Buick focused on comfort and isolation in bringing the Envision to market, handling and steering feel leave much to be desired.  There is more body roll than many competitors like the Acura RDX, and the steering feels imprecise with plenty of play on-center.
Fuel economy during our test drive was a rather thirsty 12.3L/100km from mostly city driving.  Buick has the Envision rated at 10.5L/100km in the city and 8.2L/100km on the highway. Most of my time was spent sitting in traffic with the air conditioning on due to a recent heat wave.  Thankfully, the EPA recommends regular 87-octane gas for the 73-liter tank.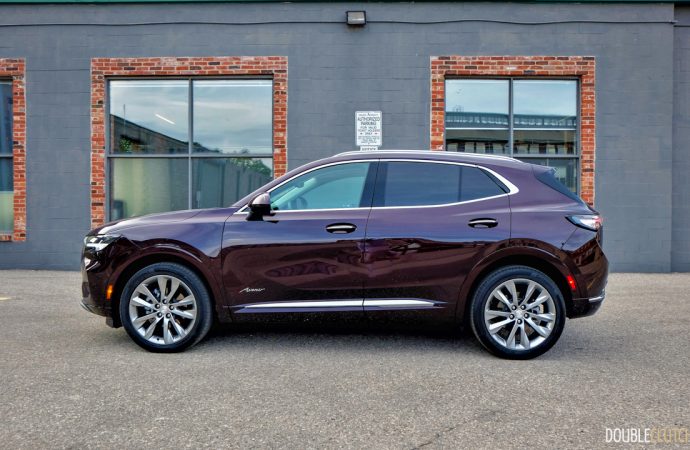 Buyers looking to get into a Buick Envision can get into a front-drive base model starting at $36,198. Stepping up to the top-trim Envision Avenir tested here, which also comes with all-wheel-drive as standard equipment, buyers can look to shell out $44,898. Our test car here includes an optional color upgrade and Technology Package II that adds $2,990 to the sticker price.
The 2021 Buick Envision Avenir is a great isolation chamber during a commute after a long day at work. When wanting a bit of excitement it left me rather cold with its handling and lack of overall power. Luckily, there are other options out there if performance is high on your list. For those that want a smooth and comfortable family mover with ample cargo space and a fairly premium interior, the Envision may be a choice.
See Also:
2020 Mercedes-Benz GLC 300 4MATIC