We live in Toronto, where the snow flies a few months of the year, and as far as we're concerned here at DoubleClutch.ca, winter tires are absolutely mandatory. Those who argue that their vehicle has all-wheel-drive so they don't need a dedicated set of winter rubber are, well, wrong. Tires like the Bridgestone Blizzak WS90 and Michelin X-Ice Snow are the top premium choices, but not everybody can justify spending over $1,000 on winter tires. We fitted our own 2020 Genesis G70 with a set of Sailun Ice Blazer WST1 to see if the value pick is a good one.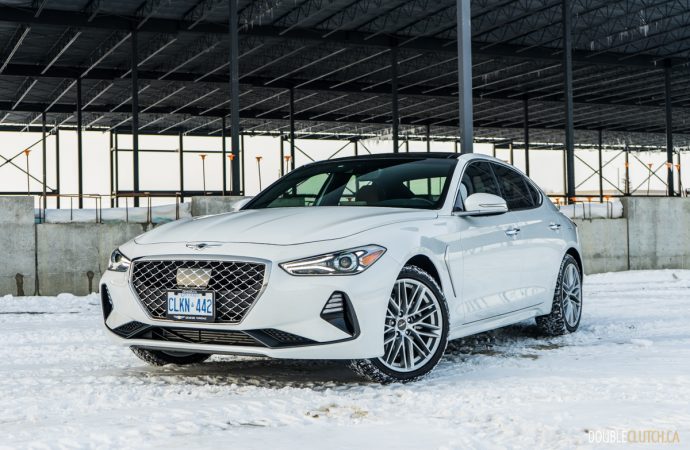 Over three million Canadians have bought Ice Blazers, so this isn't some obscure brand. While Sailun's Chinese origin has earned them some criticism from tire snobs, if you're looking for a value tire and a low price is the top priority, this is probably what you should be buying. There are other brands from small companies that have little literature and close to zero actual testing, but Sailun's presence in North America is fairly established.
Our G70 is equipped with a 2.0-liter engine and all-wheel-drive, and had less than 2,000 kilometers on the clock when we fitted these tires. The factory all-seasons did an adequate job in a sprinkling of snow, but the term adequate can barely be used. On the Ice Blazers, the car had no problem tearing through deep snow. We conducted testing on up to 20 centimeters of unplowed snow, and the car experienced no issues. Handling was predictable and the tires had plenty of grip. Inducing oversteer did get the rear end to kick out, but allowed for controlled slides throughout.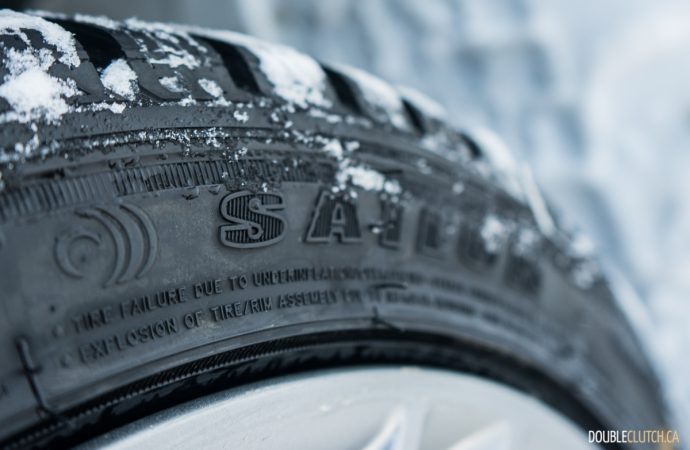 Sailun advertises that the Ice Blazer tires have a special rubber compound, one that remains flexible to ensure control, safety and performance in sub-zero temperatures. The sipes are high-density, which helps the tire plow through slush and snow, and this intricacy is very obvious. We had a BMW 3-series in the same conditions, side-by-side, with a fresh set of Michelin X-Ice Snow, and were not able to see any huge difference in performance.
Conversely, dry condition driving is where the WST1's weakness shows. Grip is adequate even over black ice, but where we came away a bit disappointed is tire noise. It's not absurdly bad, and the Ice Blazers are actually quieter than certain Pirelli Sottozero tires, but there is noticeable road noise from the rubber at highway speeds, which takes away from the Genesis' serene high-speed manners.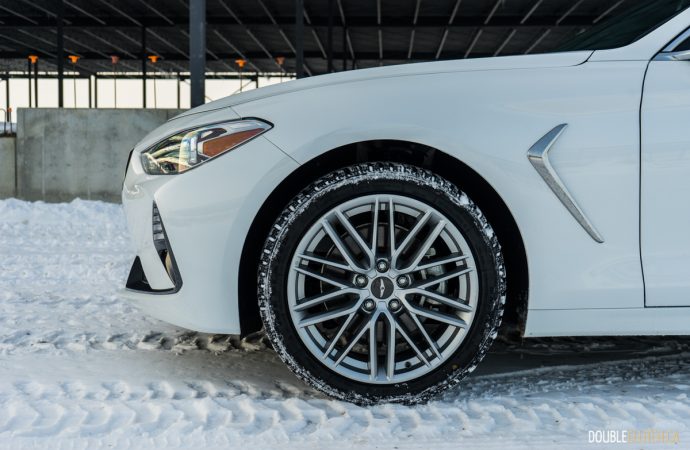 At the end of the day, the price point should be noted before shrugging these off – you're not buying a Blizzak or X-Ice; but you're also not paying for one. The Ice Blazer WST1 comes with a 60-month warranty in Canada, along with a road hazard replacement package. There are multiple authorized retailers in the Toronto area and Sailun Tires are available in all major Canadian cities, and they're available in most popular sizes. Those after a capable and good-riding winter tire on the budget should give the Sailun Ice Blazer WST1 a serious look.
See Also: