This is a car that legitimately everybody, car enthusiast or not, can instantly identify and most can even relate to. Just about anyone that grew up in the 50s, 60s or even 70s has a story to tell about VW's affordable "people's car". As original Bug fans are aging, so are the classic cars, and values are slowly but steadily on an upward move. I consider the original "The Love Bug" film one of my all-time favourites, and as such have a huge soft spot for the Beetle.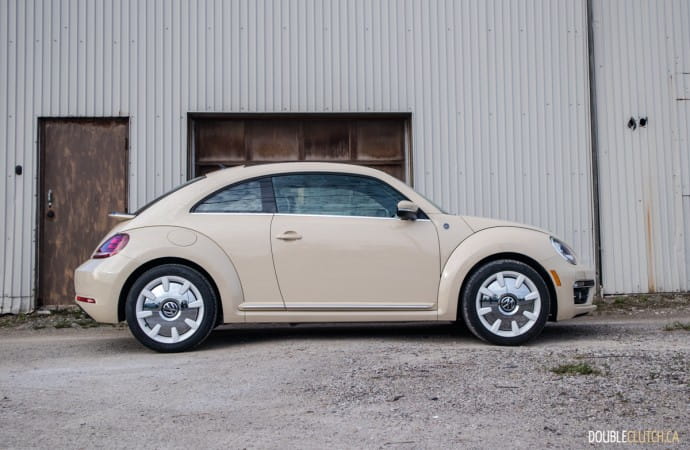 This is the current car's last year in production, so I deemed it necessary to spend a week with the final edition of one of the most iconic cars ever produced. The 2019 Volkswagen Beetle Wolfsburg Edition is a far cry from its roots, but still offers some of the quirkiness that made it special in the first place. It's still affordable, has the same cute styling that makes just about everyone smile, and is fairly good to drive.
Since this is one of the last models built, Volkswagen has simplified the lineup for the 2019 model year. Unless you go for the jacked-up Dune model, there is only one variant of the Beetle available – the Wolfsburg Edition. It's priced at $24,475 for the hardtop and $28,475 for the convertible. It's only available with one engine and one transmission, and there is only one option package available, a $1,750 Style Package. This adds some appearance bits, HID headlights and leather seats. Our tester had this package, and came in at $26,225.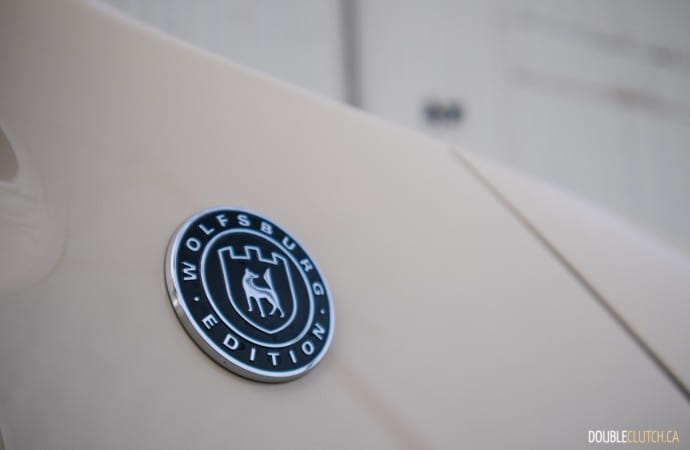 All 2019 Beetles are powered by a detuned version of Volkswagen's direct-injected 2.0L turbocharged inline four-cylinder. It puts out a humble 174 horsepower and 184 lb-ft. of torque, and sends these numbers to the front wheels through a six-speed Tiptronic automatic transmission. It's a decent powertrain, but there is considerable turbo lag off the line and the transmission can be lazy to shift at times. We wish the higher-performance 2.0T was available, because it would add some much-needed punch, but that would also come at a higher price tag.
The Beetle actually drives surprisingly well, and feels extremely good out on the open road. Ride quality is on the softer side but the little car is complacent over gravel roads and uneven surfaces, providing drivers with a decently rigid chassis as well. The steering isn't all that communicative, but the Beetle goes where pointed without issue. Again, this is a car that's largely purchased based on its image and not necessarily for how it drives.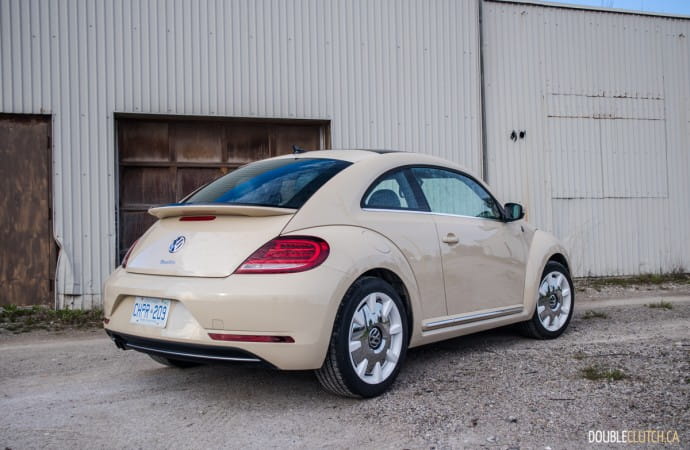 Volkswagen rates the Beetle Wolfsburg at 9.0L/100km city and 7.1L/100km on the highway, requiring only 87-octane regular fuel. We observed 8.0L/100km combined over our test, and 7.5L/100km on the highway. It would have been interesting to see VW stick their 1.4L turbo-four and eight-speed automatic into the Bug, because it would significantly improve fuel economy and produce an almost identical torque number.
Beetles are known for their quirks, and when it comes to the interior, everything is a round shape. The instrument cluster is a simple unit comprised of three circular pods, and everything from the shifter surround to the air vents is round. Nothing inside the cabin is squared off, and as such it's a fairly pleasant place to spend time. The driving position is a bit awkward as you sit closer to the center of the car, but once used to it this isn't much of an issue. There is body-coloured plastic trim on the door panels and dashboard (Safari Beige, in the case of our tester), and while it looks neat it can be prone to scratching and damage.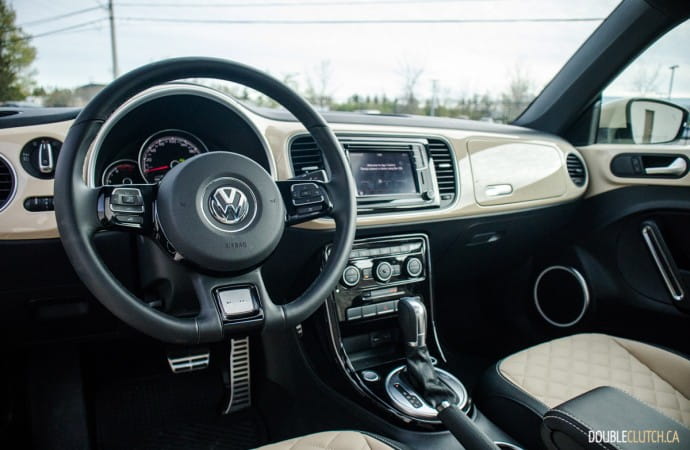 The interior itself is very roomy for two passengers, and adequate for two more in the back on occasion. The Pepper Beige diamond-stitched leather in our test vehicle looked good, and Volkswagen leather historically has aged well as well. Infotainment is provided through a 6.33" touchscreen with VW's App-Connect and Apple CarPlay and Android Auto connectivity. This is an older version of the system and we found some consistency issues running CarPlay – it would often disconnect. This system is extremely dated and VW's newer applications in the Jetta (reviewed here) and Golf are much better.
In the past, the Wolfsburg trim meant the vehicle was built at VW's plant in Wolfsburg, Germany. This is no longer the case, and the Beetle is built at the Puebla, Mexico plant to keep costs down. We haven't noticed much in the way of quality differences between the plants, so it's a fair assumption that most buyers won't, either. The Beetle's main competition includes other nostalgia-driven retro vehicles like the MINI Cooper (reviewed here) and to some extent, the Fiat 500 (reviewed here).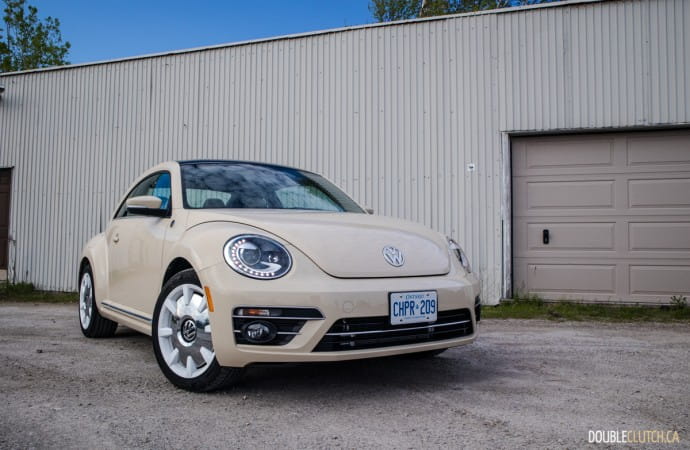 At the tail end of production, the 2019 Volkswagen Beetle Wolfsburg Edition is a decent little hatchback that will bring back plenty of memories for those who grew up around the lovable little two-door. It's fairly affordable and in convertible form, is the cheapest four-seat ragtop available to Canadians. As it sits, our test vehicle is decent value and while not even close to perfect, may be worth a test drive if you're in the compact hatchback market but don't necessarily need four doors.
See Also: