In the land of The True North, Strong and Free, blustery winter weather is a part of everyday life. With plenty of snow and ice on our roads, having a good set of tires in Canada is essential for safe motoring. While many get away with "no-season" tires, it's often due to constraints in budget, storage, or just plain ignorance. Winter tires offer a night and day performance improvement in snow and ice, and also stick to the pavement better when the mercury drops below seven degrees Celsius. There are countless options in the market from various manufacturers at various price points. Consistently at the top of many conversations is the Michelin X-Ice Xi3. Michelin Canada recently gave the DoubleClutch.ca editorial team the opportunity to test out a set of X-Ice Xi3, and we'll get to see first-hand what the hype is all about.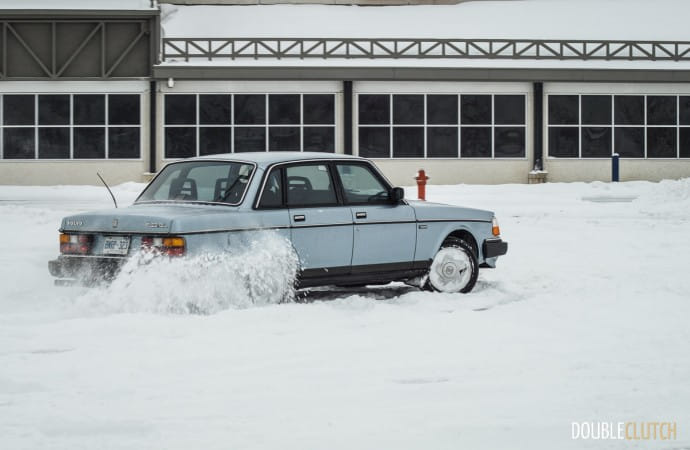 In order to put a decent set of kilometres on a set of tires for proper evaluation, we elected to install the tires on a member of our own fleet. This 1990 Volvo 240 DL is one of the favourite vehicles within our team, and sees regular duty getting shuttled from manufacturer to manufacturer whenever we pick up a new press car to test. With rear-wheel drive and relatively engaging road feel compared to today's modern cars, it'll be a good platform to isolate and compare performance in all sorts of winter conditions.
While the stock 240 normally wears a set of 185/70R14 skinnies on pedestrian-looking steel wheels, I picked up a second set of factory Volvo "Hydra" 16-inch alloys for these Michelins – it's also a duplicate set of what I run in the summer. To correct some factory speedometer error, a slightly taller 205/55R16 was selected. As a plus, it's a more common size of winter tire that many of today's compact and midsize cars will use. After getting the tires mounted by our friends at Burning Rubber Tire and Speed in Oakville, Ontario, the 240 was ready to tackle whatever gets thrown in its way.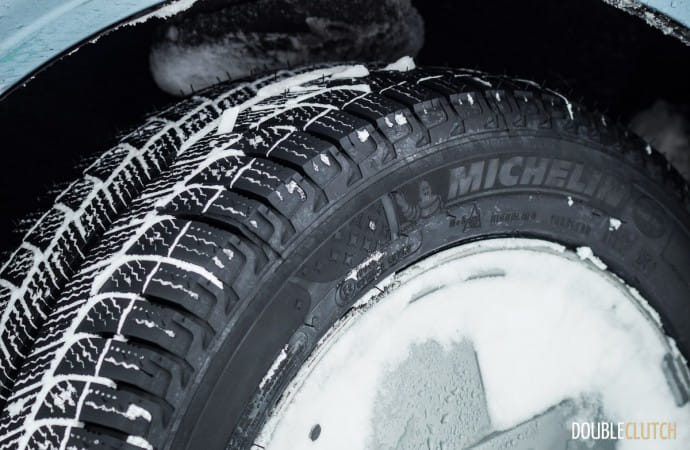 A special full-silica rubber compound unique to the X-Ice Xi3 helps with both low and moderate temperature conditions by staying flexible enough for the cold, yet firm enough for when it's warmer. The entire tread surface is littered with Z-shaped sipes that help with snow and ice traction, and little dots that Michelin calls Micropumps help with wet traction by evacuating water from between the road surface and the contact patch.
In terms of first impressions on the road, the Michelin X-Ice Xi3 was immediately quieter than an older set of lower-end winter tires that were previously on the Volvo. Luckily, there was plenty of snow and slush on the ground the morning that the tires were mounted, and the Michelins took it all with aplomb. With rear-wheel drive and an open differential, winter driving can be treacherous without good tires. They can make the difference between getting stuck with almost no snow on the ground, to being one of the most confident vehicles on the road as long as you have enough ground clearance.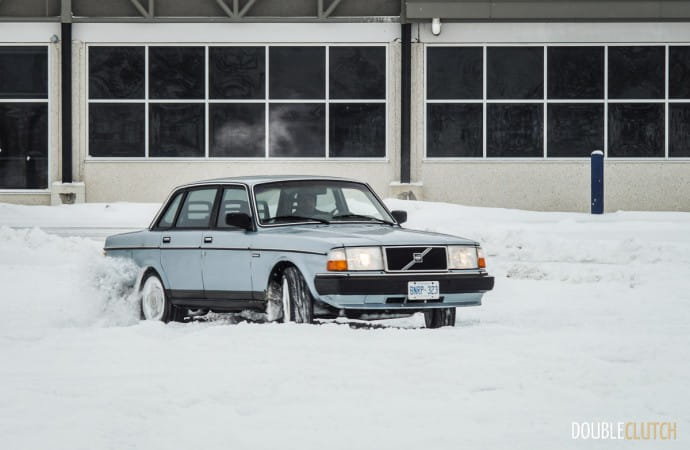 Contrary to popular belief for RWD, with the Michelins, the Volvo was able to tackle snow-covered roads better than any modern crossover SUV with all-wheel drive and all-season tires. Stopping distances were impressively short, launch traction was excellent, and stability at speed was second to none relative to non-winter tires. Power-on oversteer was predictable and controllable, and made the plucky old Volvo a pure hoot to drive around. It's so far, so good with these tires, and it'll take a little bit of time to rack up the miles and report back on treadwear and more performance evaluations. Stay tuned for more!
Tire Test: Michelin X-Ice Xi3 (Intro) Gallery