Late last year I was given the gut-wrenching news that Ducati would be cancelling their Canadian press fleet, meaning in order to test the product, we'd need to travel several thousand miles to Los Angeles, California. At first, I was a bit upset, not being able to test out some of my most anticipated bikes on a few local roads, but then I started realizing how many roads surrounding Los Angeles look like someone tossed a bowl of boiled spaghetti noodles at a wall and then decided to turn it into a road. Turns out, this is the perfect place to put a bike, such as the 2017 Ducati 959 Panigale, through some serious paces.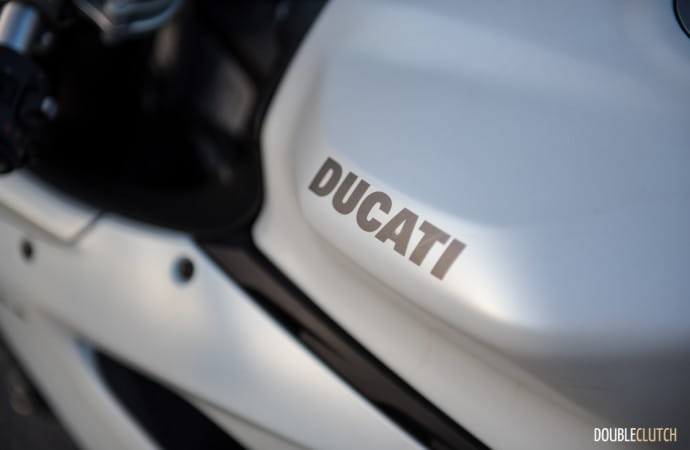 Now, the 959 seems to have appeared as a bit of a surprise, given that the outgoing 899 it replaces (reviewed here) only stayed around for two short years. Most of this seems to have to do with meeting the lovely Euro 4 standards with a refreshed lineup, while still increasing the actual power output of the bike. After all, it would be un-Italian to make a slower machine out of a faster one. The 959 sees an increase in both horsepower and torque from the outgoing 899, which was far from slow. Power output is now 157 horsepower, with 79 lb-ft of torque from the 955cc V-twin Superquadro engine. Much of these increases over the 899 are realized in the low-mid range of the 959 Panigale, rather than adding to the top end.
Ducati says that the main point of the 959 was to create a bike that is supremely capable on track and road alike, while also maintaining some semblance of practicality (even though "practical sportbike" is a bit of an oxymoron). While I didn't get a chance for any track time with the bike, the canyon and mountain roads provided a good proving ground for the bike's performance capabilities, while Los Angeles traffic seriously called on any of its practical capabilities. I'll get to the canyon fun in a bit, because I'd rather first cover the general road manners of the "baby" Panigale. After all, you have to fight through some traffic on concrete freeways before you're rewarded with some of the best roads in North America.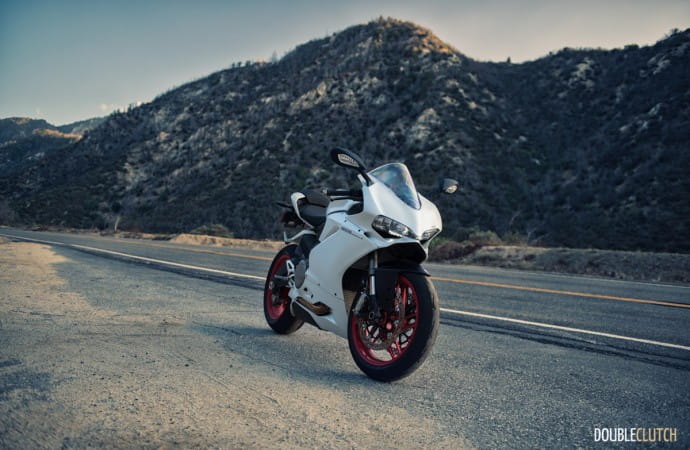 Despite the taut suspension and forward riding position of a race bike, it's easy to move the 959 around town. Riding the bike through insane traffic wasn't nearly as painful as you'd expect, either (thanks in a large part to the legal lane-splitting in the wonderful state of California). The slipper clutch makes start/stop movements much less invasive and jerky. Power delivery is not what you'd expect from a near-litre sport bike – it's put down in an extremely manageable way with minimal jerkiness on the throttle. While many other bikes of a similar displacement inspire some caution when rolling on the throttle, the 959 seems to be able to take whatever madness you input, talk some sense into it, and then unleash it onto the road with both wheels firmly planted on the pavement. This of course makes daily riding much more manageable, given that undesired wheelspin and front-end lift aren't something that occur by accident.
Moving out of the traffic, and into the canyons, the 959 Panigale really starts to shine. Throwing the bike into corners, it dives in like a 600 super sport (reviewed here). It's light, extremely nimble, and just knows where to go as you lean it down. Pushing hard through corners doesn't seem nearly as scary as it should be (unless you're at the top of a mountain on cold tires). Again, where litre bikes would have you second-guessing any added throttle, the 959 seems to eggs you on. The torque is delivered smooth enough that unless you've had six cappuccinos before riding you'll have a hard time upsetting the bike by chopping the throttle. There's plenty of grip and the bike feels planted regardless of speed, low or high. During spirited acceleration, the gearing may seem short to anyone used to riding inline bikes, which is due to a seemingly low redline of 11,500rpm of the V-twin Superquadro.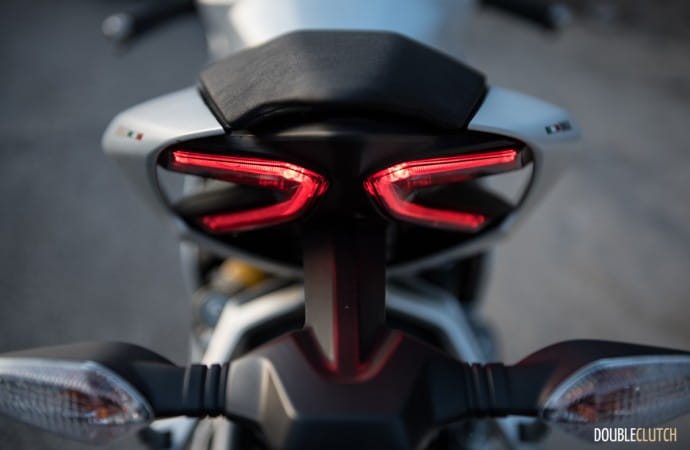 The ergonomics of the bike aren't much suited to comfort of course. Much of your weight is forced forward onto your wrists, so when you're on the decline during some of the major elevation changes, it feels a bit like holding a push-up halfway. The seat is exactly what you'd expect of any sport bike; it's more of a glorified tire mat that's been shaped into a saddle. The leg position is also a bit awkward. At 5'9 there isn't really a good spot to grip with my knees. Sliding them upwards on the tank requires me to point my toes extensively, making shifter and rear brake actuation difficult, and sliding them downwards and moreso onto the fairing causes a significant amount of strain in the calves.
The natural resting position found my knees sitting along the frame line, between the tank and fairing, which caused some friction and soreness after a day of riding. Granted, this is the sort of bike you should probably be riding with full leathers on anyways – the extra durability of the leather should keep you plenty comfortable. But the fact is, regardless of the way the bike may make your joints feel after 300 miles, it pulls on your heartstrings like Santana playing a solo on cocaine.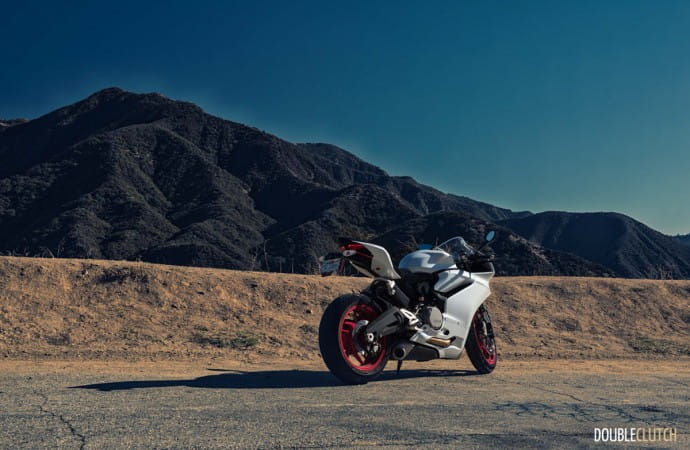 The 959 Panigale is stunning from just about every angle, and it's probably the only bike I've ever been able to tolerate seeing a rear fender attached to. The look of satin white fairings with red wheels is absolutely classic (even without the red frame of the 848 cutting through the bodywork), and lucky for Canadians, there's no extra cost for this option like in the US. We also luck out compared to European models, which sadly only see streets without the sleek underbody exhaust, and instead are fitted with a garish shotgun-style set of pipes.
At the end of the day, the beauty of the 959 is that it made me feel far more powerful and attractive than I actually am, or likely will ever be. That in and of itself is worth the $16,595 CAD price tag – bravo.
2017 Ducati 959 Panigale Gallery
See Also: