The North American auto industry has seemingly been pumping out micro-cars, little subcompact hatchbacks like hotcakes in the past few years. Mitsubishi led the pack for a short period, before the Canadian public actually saw what a subpar product the Mirage was. The Nissan Micra (reviewed here) was introduced in 2014 as Canada's cheapest car, priced at just $9,998 for the base model. Earlier this year, General Motors announced that they would undercut the Micra's pricing, with the all-new Spark, bearing a sticker of $9,995. Although the Micra's sticker has since been reduced to $9,988 to reclaim the title, we snagged the keys to a 2016 Chevrolet Spark LT to see what one of Canada's least-expensive vehicles offers.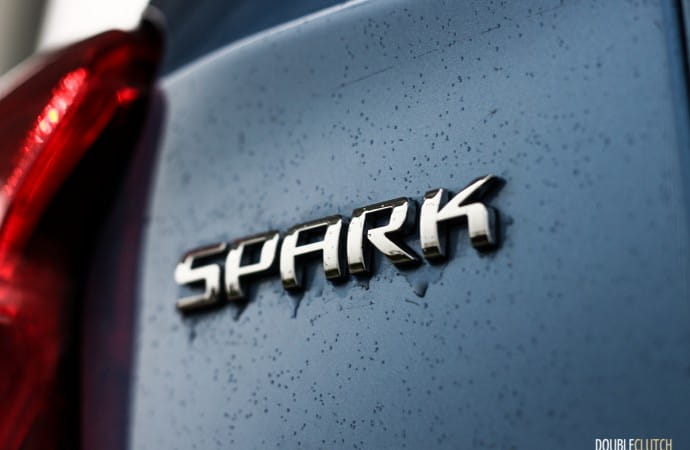 There's a little bit of irony here though – the LT model is not Canada's cheapest car. In fact, this 2LT tester comes in at just $18,195, which is well past what most would want to spend within this segment. Regardless, there's a home for every car, and this playful little Spark will find its own quite easily, because there's a lot to like here. The cheap and awkward styling of the previous-generation Spark is gone, replaced by a fascia with a bit more substance, chic body lines, and an overall profile that looks less like a penalty box and more like the quirky little hatchback the Spark promises to be.
All previous-generation Sparks in North America were sold with a 1.2L four-cylinder engine that put out about six horsepower and virtually no torque. That motor has since been put out to pasture, and the new model is powered by a 1.4L inline four-cylinder; good for 98 horsepower and 94 lb-ft of torque. This may not seem like a lot, but for a car that weighs about 2,300lbs, the powerplant is very adequate. The Spark makes child's play out of zipping around the city, and it rides pretty well for such a small car.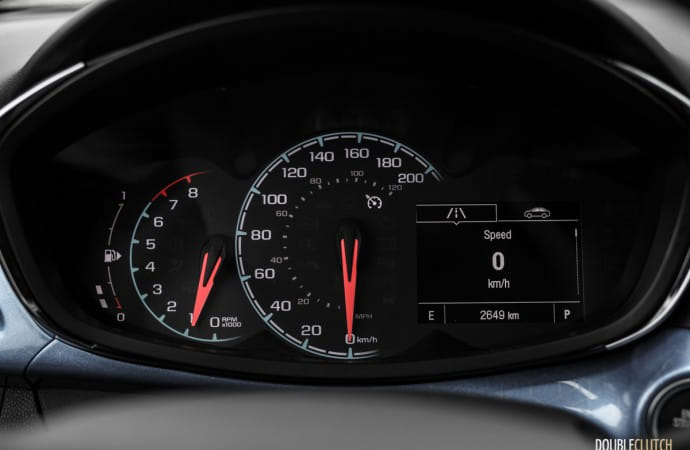 Chevrolet offers a five-speed manual as standard equipment, but our fully loaded test vehicle was equipped with the CVT. Despite being a vast improvement over the four-speed automatic in early first-generation Sparks, the CVT is the single largest weakness of this little car. It's geared (pun intended) towards efficiency, and does an excellent job at staying green, but the unit is noisy and makes the Spark feel considerably weaker and down on power than it is. Wanting to go anywhere reasonably quickly will cause the Spark's transmission to groan in protest during acceleration. Additionally, I experienced some lag off the line before the car actually moved at all.
In Canada, the Spark is rated for 7.8L/100km in the city and 5.8L/100km on the highway. Here's where the CVT comes in handy, as my observed highway mileage actually surpassed the suggested numbers. Over a week's worth of driving though, I averaged 7.3L/100km in the Spark on factory 15" all-season tires, with a combination of city and highway driving. The fuel tank will hold 34L of regular fuel, and the small tank helps keep weight down and ensures interior space is plentiful – very important in a small car such as this one.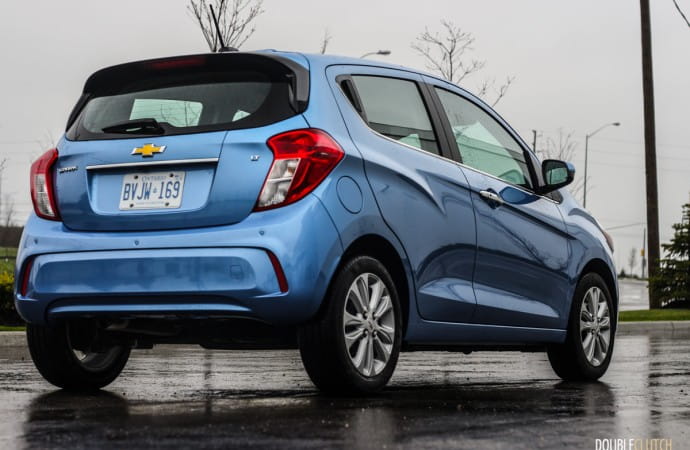 The interior of the new car is also significantly improved – this no longer feels like a $10,000 car. Yes, I realize that this particular tester is pushing $20,000, but the materials used in the cabin would lead you to believe that it's worth considerably more. The seats are two-tone leatherette; blue and black, and are youthful and pleasant. The instrument cluster is no longer the old motorcycle-style digital one, but an analog unit with proper gauges. Infotainment is provided via a nice touchscreen, but there's a lot more where that came from.
Even at the base $9,995 price point, the Spark offers the best infotainment options in its segment (and the one directly above it). It uses the latest iteration of Chevrolet's MyLink technology, and features OnStar, Bluetooth streaming audio with Siri eyes-free, Apple CarPlay, and Android Auto. There is no CD player, but let's be realistic here – who actually uses CDs in today's world of streaming and connectivity? Additionally, the Spark features 4G LTE through OnStar, which will transform the little car into a rolling hotspot. If for no other reason, this comes in handy to not power through all of the data on your mobile phone plan.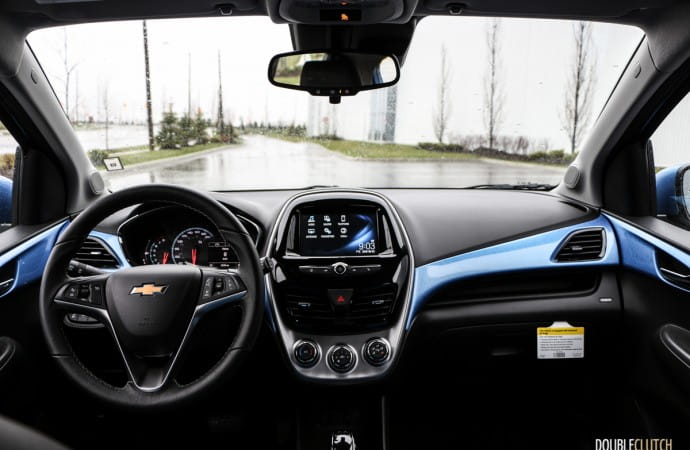 Taller drivers will find the Spark predictably tight, but if the rear seats are not being used, the front seats will slide back far enough to create ample legroom for six-footers. The Spark's height also makes for decent headroom and adequate space for all passengers, though rear occupants will be cramped for any lengthy distances. Protip: Keep the rear seats for kids only – prospective Uber drivers considering the Spark's frugality might consider stepping up to the slightly larger Sonic. There is no front center armrest, but the driver has a convenient fold-down armrest on the side of the seat.
At the sub-$10,000 price point, the base model Spark comes surprisingly equipped, moreso than either the Micra or the Mirage. Maintaining a five-speed manual transmission and missing air conditioning, the Spark does include MyLink with 4G LTE, touchscreen infotainment, USB, bucket seats, 15" steel wheels, and a rear decklid spoiler. There are three trims between the base model and this top 2LT, all adding things like keyless entry, air conditioning, and the automatic transmission. Highlights for the loaded model include intelligent key, a sunroof, leather-wrapped wheel, cruise control, alloy wheels, park assist, chrome interior door handles, and a few other nice gizmos.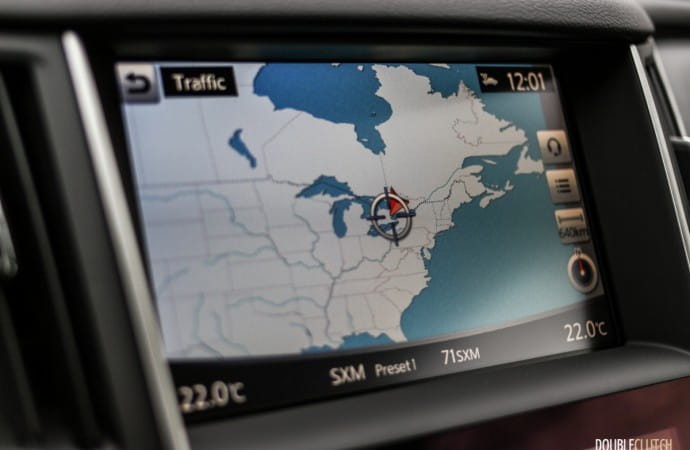 The problem with the Spark 2LT is that at the $13,000 mark, it would make sense. The lower trim models make a lot of sense, and I would have no problems recommending them to prospective buyers. At $19,000 though, you're in the territory of some much better company. The Mazda3 (reviewed here) can be had for under $17,000 in base form, and the Volkswagen Jetta starts at just $16,000. In Chevrolet's own showroom, the all-new Cruze starts at $15,995, and the Sonic at $14,395. If a tiny, automatic hatchback with a ton of features is what you require, the Nissan Micra SR in top trim is under $16,000.
Chevrolet has made a great little city car with the new Spark. It feels a little bit more refined than the Nissan Micra, and destroys the Mitsubishi Mirage (reviewed here) in every way. The pricing structure isn't favorable to the top-trim model, but more value-oriented models will have no problems sailing out of showrooms. Perhaps leatherette seating and a sunroof aren't requirements of yours, but if an affordable and tossable hatchback with a permanent smile is what you're after, the 2016 Chevrolet Spark 2LT offers features that nobody else in the segment will. Plus, a full warranty and plentiful financing options will easily put a brand new car on the driveway of those otherwise shopping on the pre-owned market.
2016 Chevrolet Spark LT Gallery
See Also: