A review of a tradesperson-grade cargo van may seem a little out of place on a site that devotes an inordinate amount of bandwidth to words and photos of premium and sporty cars and motorcycles. But here we are.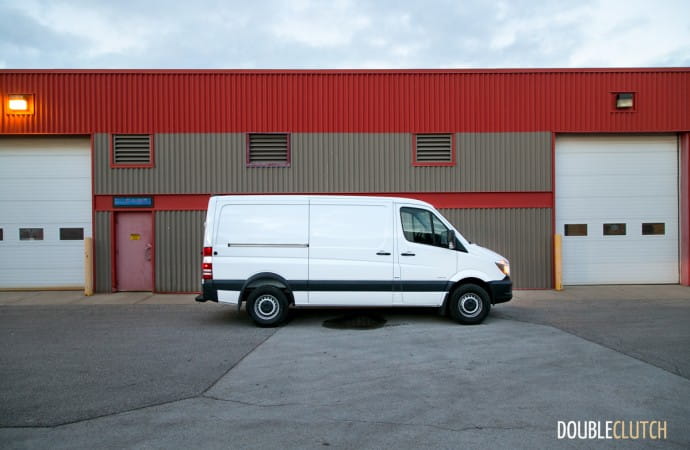 And you know what? This is a vehicle that's likely to be driven by a broader spectrum of readers than anything else that appears here in our magazine. Sooner or later we all need a van to move house, renovate something, or simply haul home an oversized purchase from the local big box store.
This is all to say nothing of the thousands of hardworking souls whose livelihood depends on rigs like this Mercedes Sprinter you see here. For those folks, a van like this isn't merely a means to get to a job, it's a tool chest, workshop, mobile office and when needed, a reprieve from the elements for a brief coffee break. Considered on that level, and the number of hours one could spend inside a van like this, the little details can go a long way to make life better for buyers of a vehicle like this.
In my other life outside of automotive reviews, I work in television production that frequently has me needing to rent cargo vehicles to serve as mobile production units. In North America, these rental units are traditional domestic-style vans. They're built on platforms shared with pick up trucks and generally offer painfully little in terms of passenger comfort. This is the way vans in North America were expected to be (and accepted) for decades until 2001 when Mercedes-Benz started shipping disassembled Sprinter vans to North America for reassembly and sale.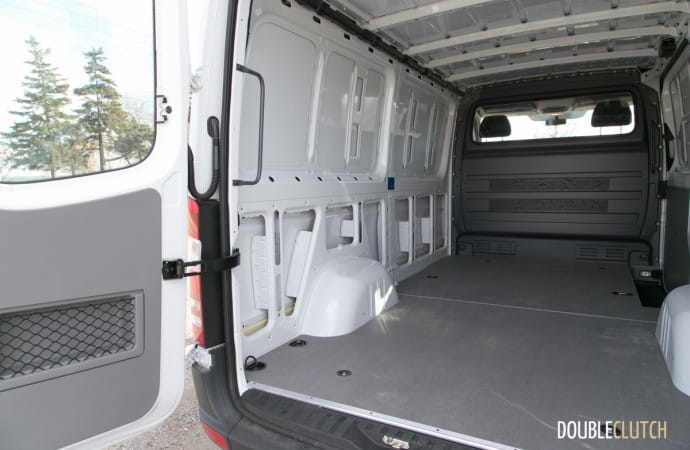 And just like that, everything changed in the realm of vans. All of a sudden the Sprinter made van buyers realize that full-size capability did not necessarily require inefficient powertrains and a woeful disregard for occupant safety and comfort.
They say the devil is in the details, but the features that made the Sprinter a success aren't devilish at all. Most noteworthy, an interior cargo area height of 76" means being able to maneuver around inside the Sprinter without needing to contort one's body into Quasimodo. It's other features too that make the Sprinter likeable, like rear cargo doors that swing 270 degrees when most of the competitors are barely more than 180 degrees, or a load floor that's at least an inch lower than the competitors. These are features that make the Mercedes truly that much easier to live with day in and day out.
From personal experience, the added height meant moving house was easier because items like a queen-sized mattress can easily fit upright inside the Sprinter.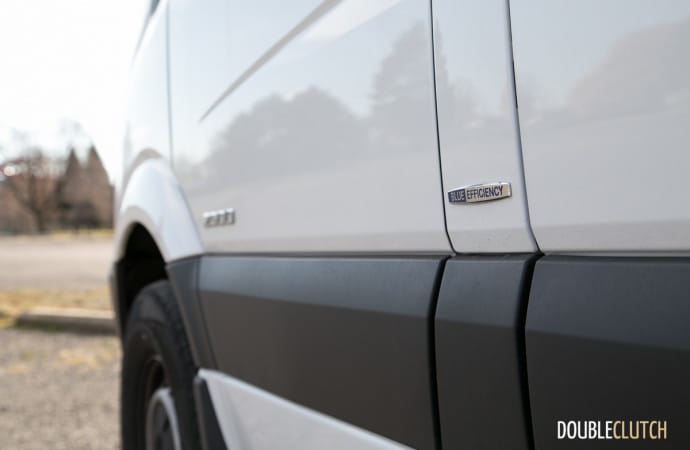 Up front, the 2016 Mercedes-Benz Sprinter features standard items that seem laughably commonplace in cars like Bluetooth connectivity and power windows, but become really missed when they're not found on the competitors' rigs without often adding in optional equipment. Mercedes didn't skimp on options for our press vehicle either, adding in a series of wonderfully useful, yet affordable extras including a $180 Vibration Damper and a $370 full partition with a window between the cabin and the cargo area. Anyone who has suffered the cacophony of noise from inside a bare-metal cargo van will understand what a godsend this feature is.
Other goodies like a USB input to plug an iPod in, powered, heated mirrors and a rear-view camera all contribute to an easier life when living with the Sprinter. Of course all these options add to a base price of over $41,000, which tops full-size competitors from Ford, GM and Nissan, and with the options, was just shy of $46,000.
That does seem like an awful lot of money, especially when the competitors are offering much more powerful V6 and V8 engine choices – that is until you drive the Sprinter and realize that there is a genuine refinement to things like the steering and ride that are not found on the lesser vans. What's more, that power deficit? It's in horsepower, not torque, which is the more useful measure, and with 265 lb-ft of it out of the little 2.1L 4-cylinder turbo diesel, the Sprinter surprisingly never feels wanting for power, even loaded with household cargo.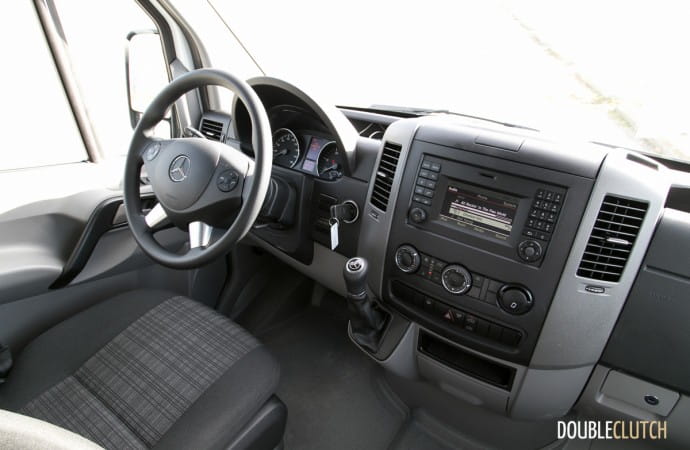 Depending on the size of the job, the Sprinter can be spec'ed in longer or shorter wheelbase versions; tall roof or short and also optioned up with a 3.0L V6 turbo diesel engine. And the active safety options available on the Sprinter (albeit at considerable cost) put the other vans to shame. Features like Auto high-beam headlights, Lane Keeping Assist and Collision Prevention Assist are items typically associated with Mercedes-Benz's luxury cars and SUVs, and are not available at any cost on the competitors' rides.
While it's unlikely most workhorse vans will be ordered with most of these features, it is good to see that there truly is a Sprinter suitable for any job a van might be needed for. The competitors have certainly taken notice and Ford's new Transit vans (not to mention the Ram Promaster series vans) copy many of the design traits that have made the Sprinter so desirable over the past dozen years. Most of the high-end options available on the Sprinter are not available even on this new generation of competitors, nor are the excellent Mercedes-Benz diesels that power the Sprinter.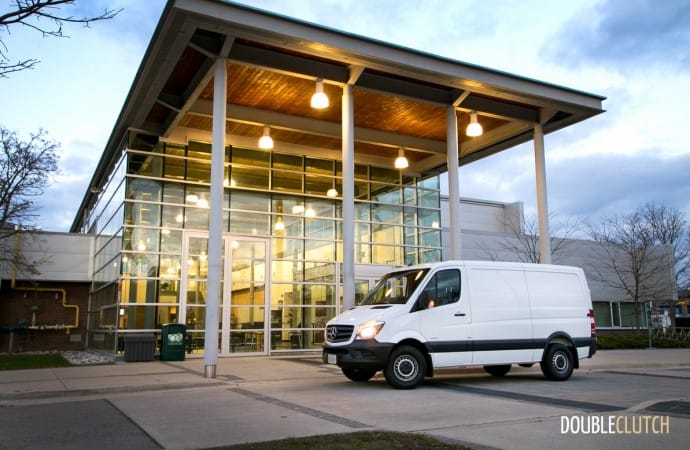 The next time you truly need a van – and you will eventually – you'll be grateful for the engineering and sophistication engineers have put into the 2016 Mercedes-Benz Sprinter. And if you're a tradesperson looking for a truly practical mobile command centre, the Sprinter is certainly worth a look.
2016 Mercedes-Benz Sprinter Gallery
See Also: